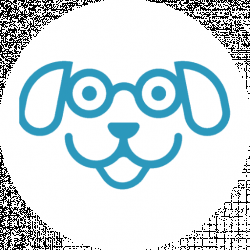 Latest posts by Scout Knows Team
(see all)
Our Recommendation
Inukshuk Professional Dry Dog Food has been specially formulated for working dogs and high energy level dogs that require a great amount of stamina and endurance to perform in peak condition. So far, they have no history of having their dog food recalled for suspected contamination or any other reason. The dry dog food is produced by a process that involves grinding high-quality ingredients to make them more digestible, increasing the nutrient content by a Vacuum Infusion process, and including Vitamin E as a natural preservative.
The brand appears to be favored mainly by professional dog breeders and people who use dogs for hunting, sporting, sledding, and professional working dogs. Some pet parents with canine couch potatoes have started their dogs on Inukshuk Professional Dry Dog Food and report that their dogs seem to have become more alert and active after being on the new diet.
The main ingredients of Inukshuk Professional Dry Dog Food are concentrated proteins like chicken meal, kelp meal, herring meal, and anchovy meal, and chicken fat, which is a good source of omega-6, and chicken liver.
There are no artificial preservatives used in this dog food. Inukshuk Professional Dry Dog Food uses only natural mixed tocopherols as preservatives.
The grain content includes whole brown rice, ground whole grain corn, ground whole grain wheat, wheat shorts, and Malted Barley Flour. Whole grains can be nutritious and good for your dog's health. Corn and wheat, on the other hand, are concerning.
The inclusion of dried beet pulp and dried brewer's yeast may concern some pet parents. Beet pulp is often used as a cheap filler in dog food and is not perceived to have a high nutritional value, although there are claims that it is good for blood circulation and digestion. Brewer's yeast is often recommended as a measure to repel and deter pests like fleas and ticks and it works very well in that regard, but it can also be problematic for dogs that have bowel issues like colitis and have or are prone to yeast allergies and infections
The other ingredients such as herring oil, flaxseed, vitamins, and minerals are all good for your dog's health.
Ingredients
Chicken Meal, Chicken Fat (Preserved with Mixed Tocopherols, Form of Vitamin E), Fish Meal (Herring & Anchovy), Ground Whole Grain Corn, Ground Whole Grain Wheat, Whole Brown Rice, Wheat Shorts, Dried Beet Pulp, Dried Brewer's Yeast, Herring Oil (Preserved With Mixed Tocopherols, Form of Vitamin E), Salt, Chicken Liver, Kelp Meal, Calcium Carbonate, Potassium Chloride, Lecithin, Chicory Root, Malted Barley Flour, Calcium Propionate, Flaxseed, Taurine, Ferrous Sulfate, Zinc Sulfate, L-Ascorbyl-2-Polyphosphate (Source of Vitamin C), Zinc Methionine, Yucca Schidigera Extract, L-Lysine Hydrochloride, Niacin Supplement, Calcium Pantothenate, Copper Proteinate, Manganese Proteinate, Riboflavin (B2), Vitamin A Supplement, Calcium Iodate, Vitamin D-3 Supplement, Thiamine Mononitrate (B1), Pyridoxine Hydrochloride (B6), Cobalt Sulfate, Folic Acid, Selenium Yeast, Biotin, Vitamin B-12 Supplement, Vitamin E Supplement.

InukShuk Professional Dog Food Pro 30/25 High Energy Dog Food, 33-Pound
Nutritional Analysis
Pet food ingredients, nutritional values, and the way they are labeled for consumers are monitored by several organizations in the United States including the Food and Drug Administration (FDA) and the NGO, Association of American Feed Control Officials (AAFCO).
Each year the AAFCO publishes two sets of nutritional minimum standards for dog food intended to help specify if a food is suitable for:
1. Dogs in the growth & reproduction phases of life
2. Adult dogs maintaining a healthy weight and activity level
Caloric Content
4,125 kcal/kg, 515 kcal/cup
Guaranteed Analysis
| Nutritional Component | Value | Meets AAFCO Growth & Reproduction Standards | Meets AAFCO Adult Maintenance Standards |
| --- | --- | --- | --- |
| ____________________________ | ____________________ | ____________________ | ____________________ |
| CRUDE PROTEIN | 30.0% min | Yes | Yes |
| CRUDE FAT | 25.0% min | Yes | Yes |
| CRUDE FIBER | 3.50% max | Yes | Yes |
| MOISTURE | 10.0% max | Yes | Yes |
| DOCOSAHEXAENOIC ACID* (DHA) | | | |
| CALCIUM | | | |
| PHOSPHORUS | | | |
| VITAMIN E | | | |
| OMEGA-6 FATTY ACIDS | 4.10% min | Yes | Yes |
| OMEGA-3 FATTY ACIDS | 1.30% min | Yes | Yes |
| ASCORBIC ACID (VITAMIN C) | | | |
| BACILLUS COAGULANS | | | |
* – indicates not yet analyzed
Transition Instructions
Add a small portion of the Inukshuk Professional Dry Dog Food into their current diet and see if they can digest that easily. If all goes well, you can continue gradually increasing the amount of the Inukshuk Professional Dry Dog Food and decreasing the amount of the current dog food until your pet is on a whole Inukshuk diet.
Feeding Amounts
The manufacturer has used an 8 ounce cup as a standard measure for the daily feed portions.
| Weight | Daily Feeding (cup) |
| --- | --- |
| 4.5 – 11 lbs | 1/2 – 3/4 |
| 11 – 22 lbs | 3/4 – 1 1/4 |
| 22 – 44 lbs | 1 1/4 – 2 1/4 |
| 44 – 66 lbs | 2 1/4 – 2 3/4 |
| 66 – 110 lbs | 2 3/4 – 4 |
Feeding Instructions
Although the Inukshuk Professional Dry Dog Food is aimed at high-energy dogs, you can safely feed it to dogs of all breeds, ages, health conditions, and activity levels. You may need to increase or decrease the dog food rations if your dog is underweight or obese, and if you include fresh food with the dry kibble, it will be all the more beneficial for your dog.
The Bottom Line
Inukshuk Professional Dry Dog Food meets the AAFCO's nutrition requirements and can be fed to dogs of all life stages. Since it is highly nutritious, some pet parents that have used it report that smaller portions can suffice to give their dogs the number of calories they need daily. They also report firmer poops, shinier eyes and coats, and more active dispositions.
If you have very active dogs or want your dogs to become more active, you may want to try out the Inukshuk Professional Dry Dog Food brand.
InukShuk Professional Dog Food Pro 30/25 High Energy Dog Food, 33-Pound
Continue reading:
Victor Professional Formula Dry Dog Food (Review 2022)
ALPO Come & Get It! Cookout Classic Dry Dog Food Review