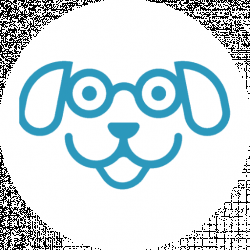 Latest posts by Scout Knows Team
(see all)
Our Recommendation
Triumph Grain-Free Wet Dog Food is manufactured by Sunshine Mills, Inc., in Alabama, USA, and is made from high-quality natural products – beef, lamb, chicken, turkey, vegetables, rice – to create a nutritious blend of proteins, fat, and carbohydrates.
This dog food is completely exempt from animal by-products, artificial colors, and artificial preservatives. It is free of grains too, to which many dogs are allergic, so if you have a dog that suffers from food sensitivities, you might want to try out this dog food. It is reasonably priced, and many pet parents have expressed an overall satisfaction with it. Their dogs appear to enjoy eating this dog food and have shown marked health improvements, such as shinier coats, livelier dispositions, and no more skin issues and digestive upsets.
Triumph wet dog food comes in several different varieties, and you can try out each of these to see which suit your dog better and which your dog likes the best. You can mix different wet dog food varieties together or mix the wet dog food with dry dog food, and you can also mix the wet food with fresh vegetables and fruits to create a more nutritious and wholesome diet.
Ingredients
This is a compilation of the ingredients used across different Triumph Wet Dog Food recipes. Each wet dog food recipe will have some of these ingredients. You should check the ingredient label of each recipe to get the exact ones used in each.
Added Color, Beef, Beef Broth, Beet Pulp, Biotin, Brown Rice, Carrots, Carrageenan, Chicken, Chicken Liver, Choline Chloride, Cobalt Amino Acid Chelate, Copper Amino Acid Chelate, Copper Proteinate, Dried Egg Product, Dried Potatoes, D-Calcium Pantothenate, Ferrous Sulphate, Flaxseed Meal, Folic Acid, Guar Gum, Iron Amino Acid Chelate, Lamb, Lamb Liver, Manganese Amino Acid Chelate, Manganese Sulfate, Natural Flavor, Niacin Supplement, Peas, Potassium Chloride, Potassium Iodide, Potato Starch, Pyridoxine Hydrochloride, Riboflavin Supplement, Rice Flour, Salt, Sodium Phosphate, Sodium Selenite, Sodium Tripolyphosphate, Sweet Potatoes, Thiamine Mononitrate, Tricalcium Phosphate, Turkey, Turkey Broth, Vitamin A Supplement, Vitamin B12 Supplement, Vitamin D3 Supplement, Vitamin E Supplement, Water Sufficient For Processing, Zinc Amino Acid Chelate, Xanthan Gum, Zinc Oxide
| Nutritional Component | Value | Meets AAFCO Growth & Reproduction Standards | Meets AAFCO Adult Maintenance Standards |
| --- | --- | --- | --- |
| ____________________________ | ____________________ | ____________________ | ____________________ |
| CRUDE PROTEIN | 11.0% min | – | – |
| CRUDE FAT | 7.0% min | – | – |
| CRUDE FIBER | 1.0% max | – | – |
| MOISTURE | 69.0% max | – | – |
Triumph Chicken Canned Dog Food, Case of 12, 13.2 oz.
Nutritional Analysis
Pet food ingredients, nutritional values, and the way they are labeled for consumers are monitored by several organizations in the United States including the Food and Drug Administration (FDA) and the NGO, Association of American Feed Control Officials (AAFCO).
Each year the AAFCO publishes two sets of nutritional minimum standards for dog food intended to help specify if a food is suitable for:
1. Dogs in the growth & reproduction phases of life
2. Adult dogs maintaining a healthy weight and activity level
Caloric Content
Here are the caloric counts of some Triumph wet dog food varieties. The information is taken from the can labels –
Triumph Lamb, Rice 'N Vegetable Formula Canned Dog Food – 13.2 oz Can: 1,394 kcal/kg; 523 kcal/can and 5.5 oz Can: 1,394 kcal/kg; 218 kcal/can
Triumph Grain-Free Beef & Vegetable Stew Canned Dog Food – 1023 kcal/kg; 382 kcal/can
Triumph Chicken Formula Canned Dog Food – 1,446 kcal/kg, 226 kcal/5.5 oz can
Triumph Turkey Formula Canned Dog Food – 1,248 kcal/kg, 195 kcal/5.5 oz can
Triumph Chicken, Rice 'N Vegetable Formula Canned Dog Food – 1,374 kcal/kg, 214kcal/can
Triumph Beef Formula Canned Dog Food – 1,369 kcal/kg, 214 kcal/can
Triumph Grain-Free Turkey & Sweet Potato Stew Canned Dog Food – 949 kcal/kg, 355 kcal/13.2 oz can.
Guaranteed Analysis
* – indicates not yet analyzed
Transition Instructions
It is important to do a gradual transition with all new foods for dogs with food sensitivities. You need to make sure that any newly introduced food does not aggravate their pre-existing allergy symptoms or give rise to any new ones. To do this, it is advisable to introduce a small amount of the new food and see how your dog reacts to that.
If your dog can easily digest the new food and suffers from no side effects, you can increase the amount of food served every day. You can go on increasing the food portions until your dog has safely transitioned from their previous food to the new food. Follow the same method with Triumph Grain-Free Wet Dog Food.
Feeding Amounts
The amount of Triumph Grain-Free Wet Dog Food to be fed to your pet depends on your dog's age, overall health, activity level, lifestyle, environment, and breed. According to the instructions given on the Triumph Grain-Free Wet Dog Food can label, adult dogs should be given a daily feeding of 1 1/4 to 1 3/4 cans per 15 lbs of body weight.
Puppies need twice the amount of food fed to adult dogs. It is important to bear in mind though that different dogs can have different nutritional requirements, and you should consider your dog's individual needs to increase or decrease their dog food portions.
Feeding Instructions
If you have refrigerated the Triumph Grain-Free Wet Dog Food, you should pour out the food into your dog's bowl and let the food return to room temperature before feeding it to your dog. Half-used cans should be returned to the refrigerator until they are needed for the next meal. Depending on your dog's individual dietary requirements, you may need to feed them twice or more a day. Even though wet dog food has a high water content, you should make sure that your dog's drinking water bowl is kept filled with clean water at all times.
The Bottom Line
Triumph has a reputation for producing delicious and nutritious dog food varieties that most dogs love to eat and which are in the affordable range for many pet parents. Triumph dog food is complete and well-balanced, so you can safely keep your dog on an entirely Triumph dog food diet, if you need to.
Sunshine Mills, who manufacture Triumph dog food in their own manufacturing units in Alabama, have high production and quality control standards, and there have been only two instances of pet food recall in their history so far. Apart from these two instances, there have been no problems with the Triumph pet food line. Still, to be on the safe side, pet parents should check the FDA's pet food recall website from time to time to make sure that there are no issues with the pet food they are feeding their dogs.
Triumph wet dog food is good and nutritious, and can be mixed with other dry food or fresh food to add variety, taste, and fun to your dog's meal times.