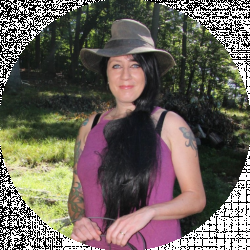 Latest posts by Samantha Biggers
(see all)
Things to Know About Food
There are so many choices when it comes to grain-free dog foods. So many pet parents are realizing the advantages of offering a grain-free kibble to every canine family member. Scout knows that grain-free can be harder on the budget, so we have found grain-free options to fit different budgets and dietary concerns. Here are a few things to remember when buying grain free as well as some suggestions of brands that offer great balanced nutrition:
1. The more exotic or hard to raise the protein source the more expensive it is.
There is a reason why chicken is so popular in dog foods. If you are going grain-free you will find that there are a lot of different protein sources to choose from. During Scout's research, we have come across grain-free foods that contain buffalo, beef, chicken, venison, wild boar, and even kangaroo! To get the most value out of your dollar it is recommended to stick to protein sources that can be sourced domestically. Instead of feeding Fido kangaroo dog food, it might be much cheaper cooking your own beef or poultry-based dog foods at home.
2. Grain-free doesn't mean no fillers are used.
Potatoes– both sweet and regular– are used for inexpensive calories and flavor in grain-free dog foods. While there is nothing wrong with there being some of this in your dog's regular kibble, you do want to make sure it is not a huge portion of what you are paying for. You want some balance when it comes to your grain-free dog food so look for those that have meat, potatoes, fruits, veggies, probiotics, and healthy oils and fats.
3. Chicken is more likely to cause allergies in dogs.
If your dog is showing sensitivity to foods that are heavy with chicken-based fats and proteins, you may want to consider trying them out on a kibble that contains more beef, lamb or turkey.
Diamond Brand
Diamond offers a fantastic value for your money. Their grain-free offerings include fish, beef, or whitefish-based dog foods with sweet potato added for fiber and flavor. I am a big fan of Diamond Brand because they offer high-quality ingredients and no cheap fillers or digest. My dogs love to eat this brand and since there are a lot of different meat options, it is easy to give them a change once in awhile. It doesn't seem to upset their stomachs at all switching between one flavor or the other. Diamond always adds additional probiotics to their formulas to provide good digestive support and help the immune system. Good levels of Omega 3 & 6 fatty acids enhance skin and coat.
Taste Of The Wild
You have to hand it to Taste Of The Wild for offering a variety of uncommon protein sources for dogs. Their many formulas certainly make it easier to find a food that your dog likes. They also address the needs of smaller dogs by offering a smaller size bag. This stuff keeps pretty well if you put it in a canister with a lid, so after you figure out the formula your dog likes, it is definitely more economical to buy the larger bags.
Taste of the Wild is available at a lot of brick and mortar retailers but can be delivered to your door as well. Online orders make it a bit easier to get and you can just pick up a bag if you forget to order or run out. This food can be a good option for those with dogs that have a bit of wolf in them and need a high protein meat-based diet for them.
Honest Kitchen Dehydrated Dog Food
Scout loves this food because it is true whole nutrition that is easy to store and ship. Dehydrated food makes a lot of sense for those that are older, have limited storage space, or that want to offer a cooked diet to their dog but lack time. The ingredients are minimal but delicious. Scout loves that a mere 10 lb box is equal to 40 lbs of traditional dog food. If you like to stay prepared in case of an emergency then this makes it a lot easier to fit a good supply of dog food into a small closet or even a back corner in the kitchen. The limited ingredients list means that dogs that have a lot of sensitivities like skin or coat conditions or upset stomachs can usually tolerate this formula.
The only major downside to this food is that you do have to plan a bit in advance to allow the food to soak in adequate quantities of water. You also need to make sure you do not mix up more than what can be consumed within 24 hours. Once water is added this is not a dog food that is going to stay good.
Pet parents can choose turkey, beef, or chicken based versions of this premium grain-free dog food.
The Honest Kitchen Verve Organic Whole Grain Dog Food – Natural Human Grade Dehydrated Dog Food, Beef,10 lbs (Makes 40 lbs)
Purina Beneful Grain-Free
While I am not usually a fan of the Beneful line of dog foods because of the fillers and artificial colors, this version is a lot different than the others. Beneful grain-free is chicken and veggies based and offers an affordable choice for pet parents. The smaller bag sizes make it easier for those with small dogs. Blueberries, pumpkin, and spinach offer vitamins, minerals, fiber, and valuable antioxidant protection for dogs. Kudos to Purina for not adding any artificial colors to this dog food. I hope to see them follow this example with some of their other formulas.
Purina Beneful Grain Free With Real Farm-Raised Chicken Adult Dry Dog Food – (1) 12.5 lb. Bag
NUTRO MAX Grain-Free Natural Lamb Adult Dry Dog Food
I had to do a double take on the price for this quality dog food. A 25 lb bag of the lamb formula is a bargain for dog parents that want to go grain-free. Pasture-raised lamb is the main ingredient. I am a big fan of lamb dog foods because it means my dogs are eating protein that was not raised on extreme amounts of GMO corn, wheat, or soy. Oh, and did I mention that this formula is GMO-free? That right there is enough to make me consider switching my dogs to this brand ASAP. It can be very hard to find a reasonably priced dog food that can offer GMO-free.
Whole Earth Farms
Here is another company that offers a whole range of flavors and sizes that are appropriate for dogs of all sizes and life stages. Different proteins cost more so you may notice a $5-$10 price difference between one formula and another. Whole Earth uses ingredients that are completely sourced in the United States. Good levels of probiotics offer digestive support making these formulas excellent for dogs that have sensitive stomachs. Meat and potatoes make up the majority of the calories in this dog food but it also contains healthy fats and oils that can help prevent and treat skin and coat conditions.
Dog food for those with allergies can be expensive and Whole Earth Farms may be the affordable alternative that you need.
Whole Earth Farms Grain Free Recipe Dry Dog Food, Turkey & Duck, 25-Pound
Choosing and Transitioning
As you can see, there are a lot of good choices out there for grain-free dog food. Price may be more of a factor for those feeding larger dogs or more than one pooch but the prices have definitely become more reasonable as more pet parents have demanded a grain-free version from their favorite dog food manufactures. Online shopping has made it far easier for pet parents to have freedom to choose from a wide range of foods delivered to their door. When changing from one food to another, gradually replace some of the old with some of the new over the course of 7 days. If your dog seems to be especially sensitive to diet changes then you can make the change over 10 days. As long as it is gradual, things should be ok.
Continue reading:
Under the Sun Dry Grain-Free Dry Dog Food Review
Against the Grain Nothing Else Dog Food (Review 2022)