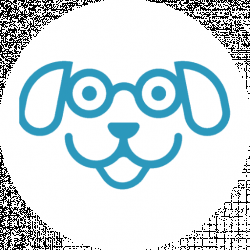 Latest posts by Scout Knows Team
(see all)
You might have wondered from time to time that in a world with so many options available for you, there shall be safer options available for your pets as well.
In this article, we are bringing a variety of quality foods for your pet.
Below is a comprehensive list of the best dog foods for your Australian Shepherd bringing an abundance of nutrition and taste into your pet's life. We have kept the Blue Buffalo Life Protection Formula on the top of our list; let's look at what it actually offers for your furry baby!
Let's get started!
Best Buffalo Life Protection Formula contains chicken meat and brown rice mixed with some garden vegetables and fibers. This helps keep your Australian Shepherd pup in an optimal state of health at all times. Blue Buffalo life is the best healthy food for your puppy. The ingredients in this formula were added after a thorough consultation with veterinarians and nutritionists.
Blue Buffalo formula makes a perfect meal for your dog. It contains real chicken meat, brown rice, vegetables, and fibers. The calories are neither too low nor in excess to help your dog have a balanced weight.
Blue Buffalo Formula contains protein for proper muscle growth and development, and carbohydrates to keep your puppy healthy and full of life. No extra calories from fat are in this formula to help your Australian Shepherd puppy maintain his proper weight.
Special ingredients of this formula are calcium, phosphates (in adequate amounts) to make your pet's bones healthy and strong. Moreover, antioxidants, Vitamins, and minerals will not only make your pet's digestive system healthy but will also boost his immune system.
Pros
No artificial flavors
Package printed with a meal guide
Premium ingredients
Cons
Some say it's too dry
Not recommended for all breeds
Takeaway
Blue Buffalo Life Protection Formula is oven-baked crunchy kibbles that your puppy will enjoy!
2. Purina Pro Plan – Best For Allergy Prone Australian Shepherd
Purina Pro Plan is the best food for your allergy-prone Australian Shepherd. Purina Pro Plan has salmon as its number one ingredient along with bread and rice as its active secondary ingredients. Salmon is rich in proteins that are very helpful for meeting your pet's daily protein requirements.
Purina Pro Plan has oatmeal and prebiotic fibers that make digestion easy for your Australian Sheperd. These ingredients protect their digestive system thus promoting healthy gut health. This dog food is suitable for any breed of any age.
Purina Pro Plan nurtures your pet's skin, maintains a healthy coat, and promotes a healthy tummy. It also strengthens their immune system.
Special ingredients included in Purina Pro Plan are Vitamin A and Omega fatty acids. These ingredients protect your pooch from infections. Purina Pro Plan does not contain any artificial flavors or colorants added to it.
Pros
Promotes healthy skin & coat
Easily digestible
Boosts immune system
No artificial ingredients
Cons
Some dog owners claimed the package was found to have bugs
Pungent-smelling
Takeaway
Along with these benefits, you don't have to worry about your Australian Shepherd's bone density as they age, as the mix of ingredients in this product aids in the development of strong bones and healthy joints, too.
3. Taste Of The Wild – Best For Lean Muscle Development
Taste Of The Wild is a grain-free food that is rich in proteins. Its 32% of protein content makes it the best dog food formulated for the promotion of muscular growth.
Taste Of The Wild has natural flavors of roasted bison and roasted venison as its main ingredients, that'd surely enhance your pet's appetite minus the worries of getting them overweight.
This particular adult dog food has a unique blend of the right amount of ingredients that promotes lean muscle growth.
Every ingredient added in this dry kibble goes through the proper manufacturing process to make it more desirable to your Australian Shepherd. Active ingredients included in the Taste Of The Wild are vitamin A, Omega 3 & 6 fatty acids, vitamin B, and niacin. All these ingredients are vital to your dog's health and nutrition.
Pros
Natural flavor
Protein-rich
Probiotics and antioxidants for gut health
Cons
Not suitable for dogs prone to allergies and skin problems
May not be grain-free as it claims to be
Takeaway
Probiotics and antioxidants included help strengthen your Australian Sheperd's immune system, along with improving their overall well-being.
Purina One Smart Blend is a mixture containing chicken as the number one ingredient, while the other major component is rice. It has meat and is rich in protein that can boost your Australian Shepherd's muscle growth. It also keeps their heart strong and healthy.
Purina One Smart Blend is the best dog food for promoting good heart health.
It has no supplements added, no artificial flavoring, or colorant. Purina One Smart Blend is easy to digest. It doesn't contain any fillers, no artificial seasoning, and is popularly recommended for adult dogs.
Antioxidants added to keep your pet's gut strong and healthy and aids to improve their immune system. Calcium and phosphorus salts are added to it, too, which are necessary for bone development. At the same time, glucosamine helps keep their joints healthy and flexible.
Pros
Good for the heart
Great for gut health
No artificial ingredients
Promotes healthy bones and joints
Cons
Takeaway
Purina One smart blend comes in the form of meaty morsels and chunky kibbles. It is one of the best kibbles for Australian Shepherds.
5. Royal Canin Dry Food – Best For Dogs With Special Dietary Requirements
Royal Canin Dry Food is best for Shepherds for age 15 months and above that have sensitive digestive systems, vulnerable skin, double-layered bones.
Royal Canin Dry Food is chicken flavored meat kibbles containing easily digestible proteins, fish oil, and fibers. Proteins make a specific portion in this food that helps to keep their skeletal system strong.
Fish oil in the Royal Canin Dry food makes their coat shiny, and it protects their skin from burns. Fibers aids in promoting healthy guts and prevents bloating.
Moreover, chondroitin and glucosamine are added in the Royal Canin Dry Food to keep their bones healthy and joints, flexible.
Other ingredients in Royal Canin Dry Food are Vitamins A, B, and E. All these protect them from gut infections.
Pros
Keeps bones strong and healthy
Delicate to the digestive system
Chunky and has an appetite-enhancing aroma
Cons
Recommended only for Australian Shepherds 15 months and above
Greasy texture
Takeaway
This kibble is easy to chew and comparatively soft for Shepherds. Natural flavoring adds aroma to it and enhances your pet dog's appetite.
Factors To Keep In Mind Before Buying Dog Food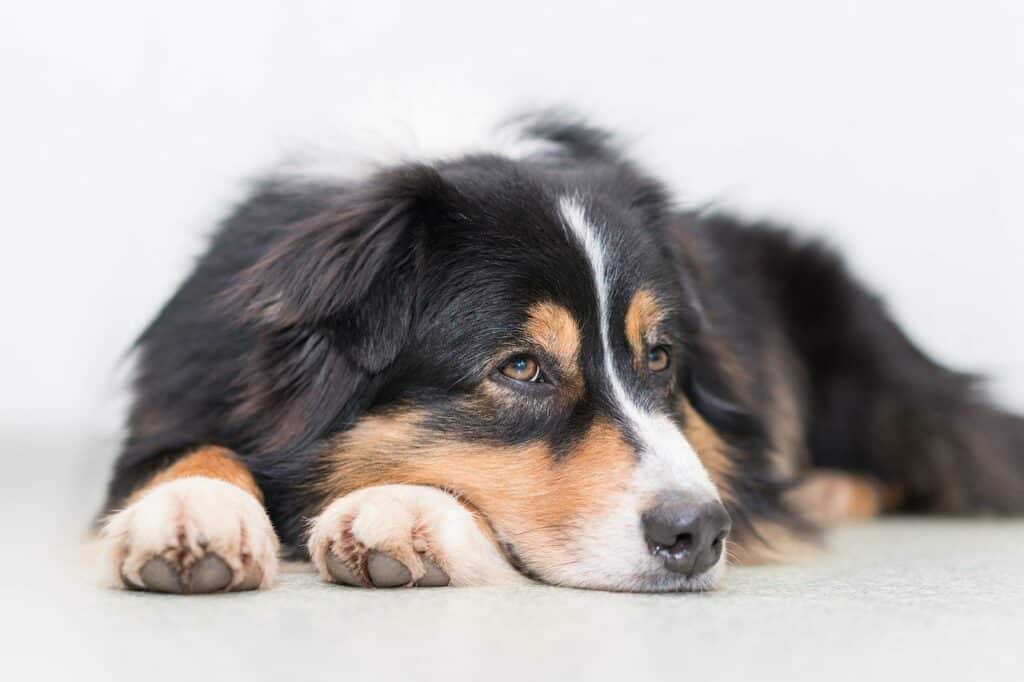 Carefully consider the following:
Age
Breed
Activity Level
Dietary Requirements
All these factors shall be kept in mind, along with the fact that a healthy diet includes all the healthy ingredients mentioned in the review section.
Dry Or Wet?
It actually depends on a few factors such as your vet's recommendation and your budget, to name a few.
Dry Food is cheaper as compared to wet dog food. Yet, careful selection of both brand and ingredients is needed in order to keep your pet in a good health.
Wet Food contains water. The more the water content, the bigger budget because your pooch will consume more food to fill their tummy.
Mixing Dry And Wet Dog Food
Both dry and wet food have specific nutritional values. Mixing dry and wet dog food might upset the balance of calories and specific nutrients in your pet's diet. To avoid such complications, always consult your veterinarian doctor and get his advice on the matter according to your pet's health condition.
Now, let's get to know Rosie before we get this to the wraps:
Conclusion
Our recommendation for the best dog food for Australian Shepherds goes to "Blue Buffalo Life Protection Formula".
We actually don't need to reiterate all the health benefits it provides to your Australian Shepherd because, at this point, you know them already. Yet, we can make a generalized statement, to sum it all up.
It is simply the best among all other products in this review as it gives the most positive benefits and has no known or reported side effects.
Continue reading:
FirstMate Dog Food Review (Review & Recall 2022)
12 All-Time Best Training Dog Books For Kids