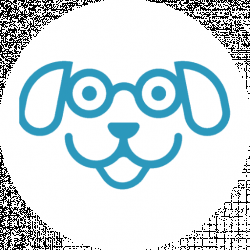 Latest posts by Scout Knows Team
(see all)
While a leash and collar meet the needs of plenty of dogs, some dogs benefit more from having a harness when they go out for walks. It can be difficult to know when you should choose a harness over a leash and collar, and fitting a harness can be difficult. Harnesses come in all shapes, sizes, and colors, and not every harness is suitable for every lifestyle. Knowing what to do before you buy can save you time, money and the headaches caused by dealing with an ill-fitting harness during the walk. Amazon has a wide selection of harnesses, but which harness is best?
What sounds like a simple question has a more complicated answer. I searched Amazon to find the best dog harnesses for each dog and lifestyle. The Ruffwear Front Range All-Day Adventure Harness for Dogs is the best harness overall because it's light weight, adjustable, affordable and it comes in a wide selection of sizes and colors. Since not all harnesses are created equal- and not all dogs are made the same – I've also highlighted the best harnesses based on lifestyle, size, and special needs.
No products found.
How to Choose a Harness
A harness is fashioned around the dog's body and shoulders, and has a leash loop that is usually somewhere between the shoulder blades. This means that it prevents pressure on the neck. They can be more comfortable because they are less restricting, and the added benefit of them being adjustable allows you to find the perfect fit.
Sometimes, because harnesses are less restricting, dogs will pull more than they would with the more noticeable leash and collar option. If your dog is a strong puller, a harness that is designed for pulling dogs is recommended over a standard or vest harness. Dog harnesses can aid in dog training and are often safer than training collars.
A harness is more difficult to escape from, and if you are putting your dog on a tie out in the backyard a harness is the safer option. The great thing about a harness is that you can use just about any dog leash with it!
A harness is the only choice for the health and safety of most small dogs. Many small dogs are prone to a condition called tracheal collapse. Commonly referred to as 'soft trachea,' tracheal collapse is when the dog's windpipe collapses and it's most often caused by pulling during a walk.
A constricting leash that is higher around the neck can press against the trachea, but a harness almost completely eliminates the risk of this happening. The harness avoids putting pressure on the neck and instead the dog pulling feels pressure around the shoulders. Some dog breeds prone to trachea collapse include Shih Tzu, Chihuahua, Yorkie, Lhasa Apso, Maltese, Pomeranian, Pug, and toy Poodle, but all small breeds seem to benefit from a harness over a leash and collar.
Warning Signs of Tracheal Collapse
Difficulty breathing
Coughing
Dry honking sound or abnormal breathing sounds
Rapid breathing
Retching or unsuccessful attempts at vomiting
Inability to perform basic actions
Spontaneous loss of consciousness
What to Do Before You Buy
Your pet's lifestyle will determine the best harness for your dog, but how can you make shopping harnesses easier? It's always a good idea to talk to your veterinarian about what type of harness is recommended for your pet's physique and lifestyle. If your dog is misbehaving, contact a dog trainer to see if there is a harness that would benefit the issue you are experiencing. Make sure you get a harness that suits your specific needs. Not all of them are compatible with seatbelts or are good for dogs that pull. Check out best sellers and customer reviews on Amazon to get more information about the products and brands that are available.
Make sure your harness is durable. A good harness should last years and survive outdoor play and cleaning. Make sure the buckles click in and out well, and that any plastic buckles and loops are high quality. Can you put your pet's ID tags on the harness? Is the material and stitching high quality? Think about your dog's breed, lifestyle, personality, and size- that is the most important information you need when shopping for a harness.
Finding the Perfect Fit
What's easy isn't always necessarily what's right for your dog when it comes to putting on the harness. Harnesses with a back-clip, commonly called 'step-in' harnesses, are really easy to put on your dog, but they aren't the best choice for a dog with behaviour problems because they aren't designed to correct your dog. Make sure the width of the strap is proportionate to the size of your dog- since harnesses are adjustable it can be hard to tell what size of dog it's made for if it is adjusted down to it's smallest size. If you harness fits your small dog, but the straps are really thick then chances are it could be a harness for a medium sized dog adjusted down to be very small.
It's highly recommended to measure your dog before visiting the store, especially if you can't take your dog to try on different styles. Most pet stores will allow you to bring your dog in, this is ideal because you can do a proper fitting. It is really easy to put a harness on upside down or backwards. This allows you to judge the difficulty of putting on the harness, and to ensure it isn't rubbing or pinching anywhere on the dogs.
How To Measure Your Dog for a Harness
Measuring your dog is really important if you're shopping for a harness online. While most harnesses are adjustable, they all have limitations. A German Shepherd has a deep chest and requires a different type of harness than a small dog.
Using a cloth sewing measuring tape, measure your dog in inches around the chest and rib cage. You want to find your dog's chest girth from the largest point, so you know if the girth strap is long enough. If you don't have a measuring tape try using a piece of string. Never go one size down- if anything, go one size up if your dog measures between sizes.
Make sure there is enough space between the harness and your pet's skin for you to put a finger between them. Most standard and specialty harnesses are sized by chest girth in inches. Some vest harnesses are sized with Small, Medium and Large type sizes. If you are ordering from Amazon take the time to measure your dog to save from having to send back a return if it doesn't fit.
What To Do Once You've Brought Your Harness Home
You purchased a harness, now what next? My best advise is to hold on to the packaging from your harness- don't dispose of it until you've used it on a few walks, to ensure that it is the right fit for your dog. That way you'll both be satisfied, and if you need to exchange the harness you will need both the receipt and the packaging.
A harness may be a new thing to your dog, and like any new thing he or she will need to get used to it. It's going to feel different than a leash and collar, and putting the harness on will take more effort from you and cooperation from your dog. Try putting it on and taking it off in the house a few times so you can practice. Adjust it until you get the perfect fit for your dog, you can even make a mark with permanent marker on the strap, showing where it should be adjusted to for the best fit.
Then, attach a leash and take a stroll around the house. Watch closely. Does it slip off? Does it pinch or rub in any areas? Does your dog appear uncomfortable, and if so then what part of the harness appears to be causing it? Once you get all the kinks worked out, you can go for a real walk. Soon your dog will associate the harness with only good things: walks, car rides, visits to friends and family and new adventures. Any initial frustration caused by finding the right fit will disappear, and the harness will become the best part of your dog's day.
Finding the Best Dog Harness on Amazon
Since a dog's size, personality and lifestyle have a lot to do with what harness you choose for your dog, it's just not possible to select just one harness on Amazon and call it the best. Instead, I've broken down the different type of harnesses out there that will suit different dogs, and selected the best in each of those categories. I've judged the harnesses on the following criteria:
Amazon customer ratings and reviews
Best sellers on Amazon
Versatility
Value for the cost
Breed sizes the harness accommodates
Customer feedback from my year's experience working with pet food and supply retailers
Client and veterinary feedback from my year's experience working in an animal hospital
The Best Dog Harnesses for Every Category
Best Harness Overall
I researched a lot of different harnesses on Amazon, but the best harness over all is the Ruffwear Front Range All-Day Adventure Harness for Dogs. This dog harness checks all of the boxes:
Affordable
Lightweight and comfortable
Well made
Wide rage of sizes
Wide selection of colors
Versatile
The Ruffwear Front Range All-Day Adventure Harness for Dogs is the
perfect harness for the average dog of any breed or size. It has comfortable
padding on the chest and belly. It has both front range and back range leash
attachment points. It has reflective trim and an ID pocket for your dog's
safety, and a strong metal leash loop in the back. Ruffwear Performance Dog Gear is made for dogs on the go- so it's built to last.
No products found.
We believe the best Dog Harness on Amazon is the Ruffwear Front Range All-Day Adventure Harness for Dogs
The Best Standard Harness
Some dogs so really well in a standard, strap harness. When it comes to leashes, collars and standard harnesses, I always pick Rogz Adjustable Dog H-Harness! Rogz dog gear is well made and affordable. What I love the most
about Rogz is their fun prints and styles, like the Rogz Armed Response Adjustable Dog H-Harness. I own the leash and collar set in the same print as this harness for my dog Hazel. It's a very basic harness, but Rogz dresses it up and makes it fun but functional.
Best standard dog harness Rogz Armed Response Adjustable Dog H-Harness
The Best Vest Harness
Vest harnesses are often light weight, and are a fantastic option for tiny and small breed dogs. The BPS Voyager Mesh Dog Harness was always a very popular buy when I worked in the pet food and supply industry because it's affordable and easy to put on. It's very lightweight and soft, and puts no strain on the trachea at all. It is extremely comfortable because it's padded and it does well in all weather.
BPS Voyager Mesh Dog Harness
The Best No-pull Harness
There are two main types of harnesses for strong pullers: one that clips in the front of the chest to turn them around if they pull, and one that tightens to the chest and front legs and restricts them from pulling. Both are great no-pull harness options, but Rabbitgoo Front Range Dog Harness No-Pull Pet Harness takes it to another level. It's the best selling no-pull dog harness on Amazon- and for good reason. Its hassle-free design ensures that pulling pressure is evenly distributed to the body to prevent pulling and choking. It has both front range and back range leash attachment points. It's adjustable and comes in four sizes and it's strong enough to withstand the hardest pullers. And it's surprisingly affordable!
Rabbitgoo Front Range Dog Harness No-Pull Pet Harness
The Best No-pull Harness on a Budget
If you want to save a few bucks, or you want something more lightweight then this harness is for you. The Pet Safe Easy Walk may be my budget option, but it lives up to its name! This front range harness really makes for an easy walk. Dog owners swear by this harness, claiming it's their secret weapon in the fight against an extra strong puller. It looks like there's nothing to it, but sometimes the simplest option is the best. Dog owners swear by this harness, claiming it's their secret weapon in the fight against an extra strong puller. It looks like there's nothing to it, but sometimes the simplest option is the best. If I hadn't worked in the pet supply and animal care industry for so long I wouldn't believe that it works so well!
Pet Safe Easy Walk No-pull Dog Harness
Best Large Dog Harness
Large and giant breed dogs have different needs than small dogs. They need something that's strong, durable and versatile. I'm a huge fan of Kurgo pet products and I own many. The Kurgo brand really works great for my dog's active and adventurous lifestyle. Since I have two Saint Bernese dogs (Saint Bernard X Bernese mountain dog) my large dog pick is the Kurgo Tru-Fit Crash Tested Dog Harness. This harness is so tough that it has a lifetime warranty. The Tru-Fit Harness is crash tested for dogs up to 75 lbs and even comes with a seatbelt tether. Kurgo has a variety of travel and vehicle products for your dog. It comes in five adjustable sizes and two colours.
Kurgo Tru-Fit Crash Tested Dog Harness with Lifetime Warranty
Best Small Dog Harness
As previously mentioned, a harness can be life saving for a small dog. Small dogs require a harness that's flexible and light weight, and that puts zero strain on the trachea. The RC Pet Products Cirque Soft Dog Harness especially great for walking small dogs. It comes in eight size options including small, x-small, xx-small and xxx-small. The step-in option makes it easy to put on. It's perfect for small dogs who want to dress up their gear because it comes in several color options- it even has a few pattern options.
RC Pet Products Cirque Soft Step-in Dog Harness
Best Harness on a Budget
You can still get a well-made dog harness on a budget, you may just have to sacrifice some of the bells and whistles. This RC Pet Products Primary Collection Step in Dog Harness is a great standard harness on a budget if you buy it in black. The same harness in other colors is considerably more expensive, but stick to basics and buy it in black for a great deal.
RC Pet Products Primary Collection Step in Dog Harness
Best Harness for the Adventurous Dog
If your dog is always up for an outdoor adventure in the wilderness, then you need something durable and versatile. The True Love Outdoor Adventure Pet Vest with Handle is made for the outdoors, and even comes in safety orange! This heavy-duty dog vest is a no-pull harness with reflective trim for the dog on the go. It has a strong Draflex Buckle, front range and back range leash attachment points, and a handle for a seatbelt attachment.
True Love Outdoor Adventure Pet Vest with Handle Dog Harness
Best Vehicle Harness
Not all harnesses are compatible with seatbelts, so if car travel is important to you and your dog, then a vehicle harness may be just what you need. The Kurgo Impact Seat Belt Dog Harness may be a little more expensive than some of the other harnesses on this list, but it is crash tested for dogs up to 130 lbs and comes with the Kurgo lifetime warranty. This harness has a broad, padded chest plate and all-steel nesting buckle system for extra protection and safety. The Kurgo Impact Seat Belt Dog Harness is the
ultimate vehicle harness on Amazon or at any retailer.
Kurgo Impact Seat Belt Dog Harness Crash Tested Vehicle Harness with Lifetime Warranty
Best Harness for a Dog with Mobility Issues
Not all harnesses are intended for walking your dog- some harnesses are made to assist your dog when he or she can't walk. Sadly, there may come a time when your dog can't walk on his or her own. It's something I've seen pet owners who have senior dogs struggle with, and it's something I've been mentally preparing for with one of my dogs who lives with a disability that will likely lead to future mobility issues. It can be very difficult to assist a large dog who is unable to walk. I've seen the GingerLead Dog Support & Rehabilitation Harness in action and it really works. It's safe, comfortable, adjustable and machine washable. The integrated handle & leash maximizes control. It comes with a leash that can be attached to a collar or standard chest harness. It's great for assisting mobility impaired dogs up and down stairs, in and out of a vehicle, or for walks.
The GingerLead is just another example of how different dogs require different harnesses; it doesn't always mean one harness is better than the other. It just means that your dog is unique, and your harness should celebrate that.
GingerLead Dog Support & Rehabilitation Harness
Choosing What Works Best for You
Finding the right harness for your dog will require a little bit of trial and error. The only way to really determine whether it suits your needs is to put it through a little real-world testing, so save your receipts. If you purchase your harness from a big-box retailer like PetSmart, they will usually let you return the product even if it's been opened. You might not have such luck with Amazon, so make sure you're familiar with both your needs and the store's return policy before committing to a harness.
Continue reading:
10 Best Harnesses For Great Danes
Best Harnesses For Dogs with Back Problems (Feel Better!)