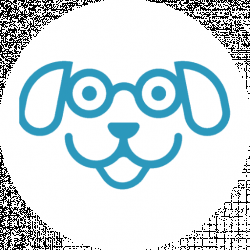 Latest posts by Scout Knows Team
(see all)
As a pet parent, seeing your pooch suffer from a yeast infection is a tough thing. Just as it can be severe in human beings, canines suffering from yeast infection go through a lot of pain and other debilitating effects. If your dog has begun showing symptoms of bacterial infections, you should get him diagnosed as such by a veterinarian. If it's confirmed, you'll need to start feeding him the best dog food for yeast infections to combat the condition.
No products found.
A small amount of yeast is naturally present in canines' intestines. The problem arises when they begin to reproduce and spread uncontrollably. In that case, the dog's diet will need to be changed to reduce starchy ingredients to the barest minimum. That's because starch provides the fuel for the reproduction of the yeast. In addition, high-quality natural anti-fungal foods will contain other essential ingredients such as omega fatty acids to reverse the harmful effects of the infection.
Top 5 Rated Best Dog Foods For Yeast Infections
| Recommendation | Best Dog Food For Yeast Infections |
| --- | --- |
| Top Choice | No products found. |
| Runner Up | No products found. |
| Budget Choice | No products found. |
| Best Hypoallergenic Dog Food For Yeast Infections | No products found. |
| Best Senior Dog Food For Yeast Infection | No products found. |
Our Top Pick: Blue Buffalo Freedom Grain Free Natural Adult Dry Dog Food
Top Pick
The dominant ingredient in this Blue Buffalo product is premium beef. That's great because your pup will get complete animal protein from a healthy, wholesome source. The protein will help to keep your pet growing well and maintaining his weight at a proper level.
There are no grains in this dry dog food, so that also helps to alleviate yeast infection by reducing the amount of starch your pooch will be ingesting. The product is also gluten-free, so that's another dog food allergy risk you can conveniently strike off.
One other benefit of buying Blue Buffalo products such as this is that they contain the company's renowned proprietary formulation of essential ingredients which boost canine health significantly. The formula is called LifeSource Bits, and it includes a carefully chosen combination of vitamins, minerals, and antioxidants which help everything from your pup's digestive system to his skin and coat.
Pros
The first ingredient is premium beef
100% natural ingredients – no artifical colors, flavors or preservatives.
Gluten-free
Contains Proprietary LifeSource blend with essential ingredients
Contains Omega fatty acids
Can be purchased in multiple sizes
Suitable for canines at all life stages
Cons
Our Runner-Up Pick: The Honest Kitchen Human Grade Dehydrated Grain-Free Dog Food
No products found.
The first thing that stands out in this product's name is that it's tagged "human grade." That's an indication of how high quality the ingredients, formula, and manufacturing process all are. To get that tag, this dry food product passed all the same strict standards that the FDA sets for human food. So, you can be certain that your beloved pet will be getting the very best nutrition from this meal.
Although it's on the pricier side (not surprising though, is it?), the formulation is definitely worth it. You can choose from cage-free turkey, free range chicken, ranch raised beef and wild caught fish as the base of this yeast free dog food. That means your pup will be getting high-quality food, and you can test to see which one he likes best.
The protein content is higher than average, which makes it ideal if you're looking to feed your pup fewer carbs and to give him more calories for an active lifestyle. The entire formula also contains no by-products or GMO products, thus making it ideal for a recovering canine.
Pros
Best possible quality ingredients
Exceptional quality control and allergy testing
High protein content
All natural ingredients
Available in multiple sizes
Available in multiple flavor options
Easy digestibility
Cons
Best Budget Pick: Rachael Ray Nutrish PEAK Natural Grain Free Dry Dog Food
No products found.
This product definitely earned its place on this list. Combining a great formula with an affordable price per pound, this Peak grain free dog food is a true value purchase.
The first ingredient in the formula is listed as farm-raised beef, so your pup will be getting quality protein from that. The other ingredients include peas and potatoes (of the sweet and normal varieties) which combine to provide easily digestible carbs which are less starchy and easier on canine digestive systems.
You can buy this product in beef, venison, lamb and other versions, but the other ingredients are much the same. The nutritional value is similarly consistent as well, especially when you consider that the ingredient list doesn't contain any fillers or by-products.
Pros
Affordable price
Multiple protein options
No fillers
No by products
Contains essential vitamins
Cons
Best Hypoallergenic Foods For Yeast Infections: CANIDAE Grain Free PURE Dry Dog Food
No products found.
When you have a pooch that suffers from food allergies of one kind or another, seeing them suffering from a yeast infection, in addition, can be very troubling. It can affect their appetite and even worsen both conditions unless you find food that's appealing and healthy enough to tackle both conditions at once.
One way this CANIDAE product stands out is in the sheer diversity of options it comes in. You can buy it in specially made formulas for puppies, seniors or small breeds, and you can choose salmon, duck, lamb or one of the other flavors. Your pet will be sure to love some of the formulas!
Another benefit your pup will get from this product is that it's made from a limited ingredient list. A limited ingredient diet is always helpful for ill canines because it puts less stress on their digestive systems and reduces the risks of an allergic reaction occurring.
Pros
Limited ingredients
Available in multiple sizes
Diverse flavor options
Age and size specific formulations
Contains essential vitamins
Affordable pricing
Contains healthy probiotics
Cons
Best Senior Dog Food For Yeast Infection: Iams Proactive Health Wet Dog Food Chicken & Rice
No products found.
When your pet becomes a senior, his digestive system is not going to be as strong as it once was. That means that while trying to treat the yeast infection, you'll need to incorporate senior-specific food into your dog's diet to ease off the pressure on his digestive system.
IAMS is well known in the pet food industry for its health-focused formulations, and this product certainly meets that standard. Although there's just one can size (13 oz.) available, you can buy it in packs of 6 or 12, so there's some flexibility there depending on how much your pets need.
You can choose from a variety of animal protein sources, including chicken, lamb, and beef. Whichever one you select, your senior canine will be getting high-quality complete proteins combined with other wholesome ingredients. Another great thing about this product is that customers have reported that their pets absolutely loved the taste! Seeing as older canines often suffer from appetite loss, this might be just what you need to tackle that.
Pros
Highly palatable
Easy to digest
Great nutrient combination
Contains essential vitamins and minerals
High omega fatty acids content
Includes beneficial bacteria
Cons
---
Buyer's Guide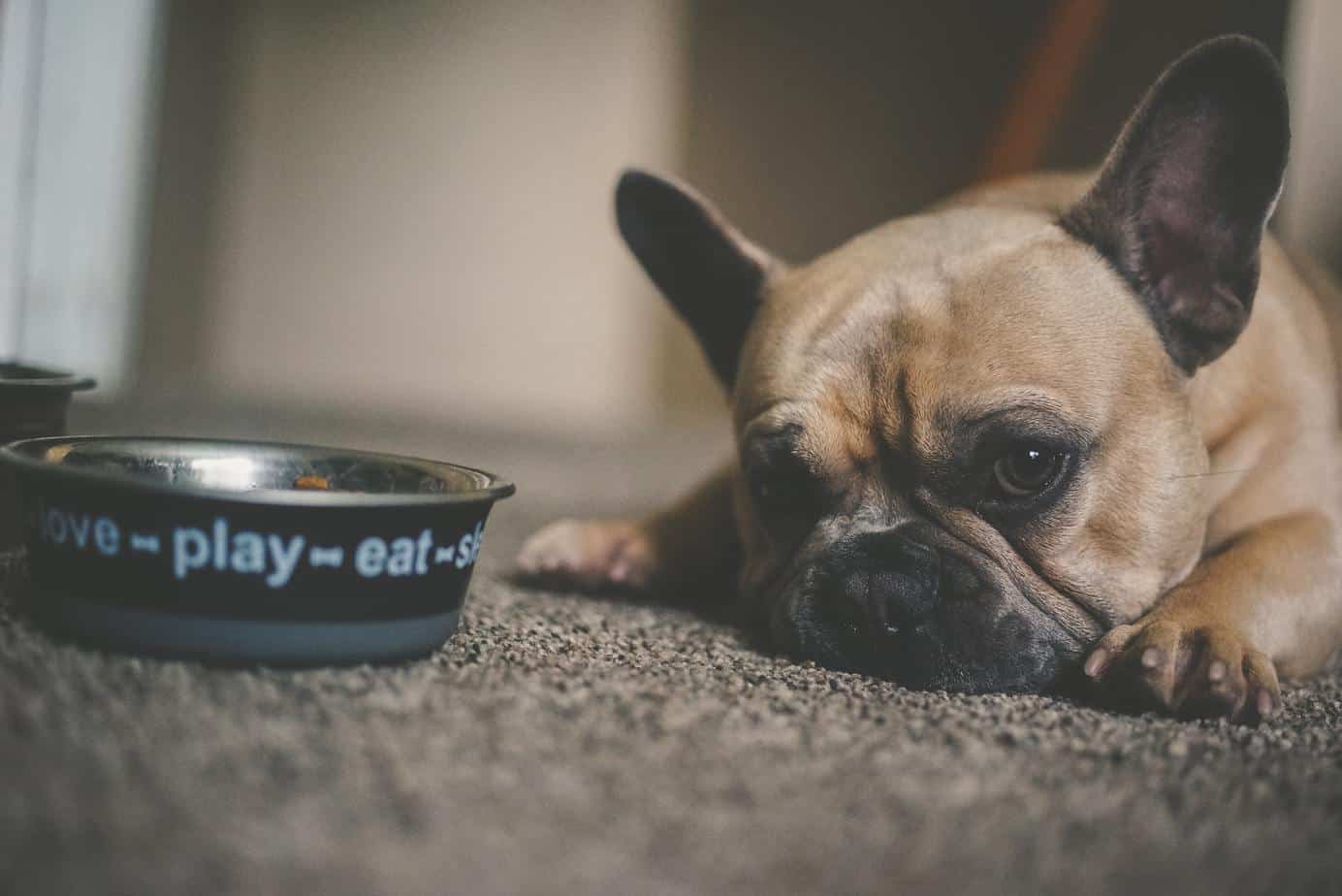 Yeast infections occur in both humans and canines, and the causes are quite similar – an overgrowth of the bacteria malassezia pachydermatis. When the yeast infection occurs, it usually shows up as an infection on some parts of your pet's skin. Because yeast (scientifically known as candida albicans) like any other fungi, grows best in humid conditions, you'll usually find the skin infections in places like the ear and paws where the skin is close together.
Starch provides an excellent base for the yeast to multiply and spread, especially where there is a shortage of good bacteria that normally keep yeast in check. The resulting infection causes symptoms such as hair loss, ear infections, inflammation, and other chronic skin issues. There are treatments for the infection, but diet will also be an important determinant of your dog's health.
Benefits of Yeast Free Dog Food
The treatment of yeast infection in dogs always includes a prescription that your pet's food be changed to reduce the starch content. The rationale behind this is that yeast survives on sugar, which is what starch turns into when broken down by your canine's digestive enzymes. When you feed your pet food that doesn't contain starch, you're effectively starving the yeast.
In addition, the best dog food for yeast infections helps to reinforce canine immune systems. A large part of the immune systems are contained in the digestive tract, and that's where yeast infection does the most harm. A weak immune system will leave your pet open to other infections. Healthy food helps to prevent that by providing essential nutrients, especially antioxidants and probiotics.
Selecting the Best Dog Food For Yeast Infections
As with any other food product, the ingredient list should be your first port of call. Check to see if there are any starchy grains or vegetables, and what proportion of the formula they occupy.
The ideal products should contain little to no starchy ingredients, and instead, be high in wholesome animal protein and dietary fiber. Fresh fruits are great too, as long as you watch out for artificial colors, flavors, and preservatives.
How to Care For Your Dog's Ear After an Infection
If your pet's ear gets infected by yeast, it will respond along with the rest of the body to treatment and the improved diet. However, because the ear is such a sensitive organ, it is usually advised to pay particular attention to it.
You should consider getting an anti-fungal shampoo to clean the ear area with regularly. It helps to keep the area clean and free from other infections like any other dog shampoo, but it also combats the yeast dermatitis directly.
Coconut oil and Apple Cider Vinegar are other remedies you can use. Coconut oil can be applied topically. It has been discovered to have anti-fungal effects due to its Medium Chain Triglycerides (MTC) content. The vinegar should be diluted (because of its acid) content and dabbed on the affected areas regularly.
Frequently Asked Questions
How do I know my pet has yeast infection?
The skin is the first place where you'll usually begin to notice signs of yeast infection. The first symptoms to occur are usually changes in the color and texture of your pet's skin, resulting in scaly (resembling dandruff) or greasy patches.

The ear is another easy tell. If your pup suddenly begins to shake his head vigorously, he could be trying to relieve pain in one or both ears. In particularly bad cases, your pet might begin rubbing his ear against a wall or scooting along a floor to scratch the affected areas.

Odor, hair loss, and excessive drooling are also early signs, depending on the location of the infection.
What if I'm feeding Fido homemade dog food?
If you're making your pet's food yourself, then you'll have to follow the guidelines of reducing the starch and sugar content and prioritizing protein and wholesome dietary fiber. Remove brewer's yeast completely and go for a grain-free diet, if possible.

Watch for essential micronutrients as well when selecting your ingredients, to be sure your pup is getting all the vitamins, minerals, and fatty acids he needs.
Other Dog Foods For Yeast Infection We Reviewed
Limited Ingredient Formula Foods
Low Carb Treats
Limited Ingredient Formula Foods
Instinct Limited Ingredient Diet Grain Free Recipe with Real Lamb Natural Dry Dog Food by Nature's Variety
No products found.
This product was made specially to limit the ingredient list to only those that are not just great quality but also suitable for the largest percentage of dogs. Instinct stuck to lamb in the recipe, which makes it a healthy source of complete protein for your pet to get healthy calories from.
No soy, fish or fish products, poultry, dairy, artificial colors or preservatives are contained in the formula. It also excludes grain completely, along with potatoes and peas. Instead, it contains lamb, peas, coconut oil, vitamins, and minerals. The food will pass through your pet's digestive system smoothly, and Fido will get all the nutrients he needs without any of the organ stress.
To make the food even more palatable for your pet, Instinct uses a proprietary method to coat the kibble in mostly raw ingredients. That will make it easier to get your dog to eat this product, thus ensuring that your dog enjoys his meals while recuperating from the yeast infection.
Features
Minimally processed ingredients for a raw flavor and texture that dogs love!
Premium lamb for complete protein
Contains essential vitamins and minerals
Low carb and starch content
No dairy content
Single flavor option
Multiple sizes available
Zignature Zssential Formula Dog Food
No products found.
Even though this is a limited ingredient formulation as well, this Zignature food stands out in how it combines multiple premium protein sources. First, there's turkey for wholesome protein, then there's salmon with more protein and all the omega fatty acids your pet needs to have strong organs and a smooth, shiny coat. There's also lamb to bring everything together in a delicious package.
The recipe has exceptionally high protein content, which makes it great for healthy active dogs, though you might want to be cautious if your dog is on the older side or showing symptoms of kidney weakness.
The fruits and vegetables that make up the rest of this recipe provide canines with essential micronutrients such as Riboflavin, Thiamin, Niacin, And Phosphorus, all of which are essential for organ health and functioning.
Features
Great animal protein selection
Contains essential micronutrients
Rich in fiber
No by-products
No dairy content
Low saturated fat content
Low Carb Treats
Cloud Star Tricky Trainers Chewy, Low Calorie Training Dog Treat
No products found.
Treats are an important part of the dog training process and even beyond then. The problem is that many of them contain ingredients that are not healthy enough and which could worsen your pet's yeast infection.
These Cloud Star treats are unique though. They are made without any wheat or corn, thus eliminating sources of carbs and starch which could facilitate yeast growth. They taste great, so your dog will love them, and because they're low calories, you don't have to worry about undue weight gain.
Customers have reported that their dogs go gaga over these treats. Combined with the fact that it's recommended by professional dog trainer associations as well, it's certainly a good buy. Dogs and humans can't both be wrong, can they?
Features
Low caloric content
Available in multiple sizes
Different flavor options
Free from artificial colors and flavors
Great texture – no crumbling or drying out
Quality complete proteins
Conclusion
On the whole, dealing with a yeast infection on your beloved pet can be a very trying experience. Thankfully, there are clear ways to address it and get your canine back on the path of complete health.
Choose the best dog food for yeast infections which is suitable for your pet, place the order and incorporate it into his diet gradually while also using the home remedies we recommended. Your pooch will be well in no time at all, and your effort in learning about best dog food for yeast infections will be well worth it when you're cuddling your beloved pet what's recently free from fungal infections.
Continue reading:
Best Dog Food For Ear Infections
Top 9 Antifungal Shampoos For Your Dog in 2022