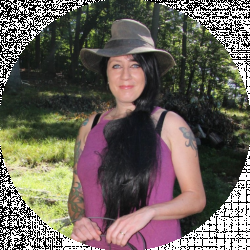 Latest posts by Samantha Biggers
(see all)
About Pit Bulls
Pit bulls are a popular breed. In fact, there are a lot of hybrids out there too. While this is a tough and hardy breed, there are some general guidelines and criteria you should use when choosing a dog food for your puppy. To avoid issues, keep these tips in mind:
Avoid artificial colors and flavors. More and more dogs are experiencing sensitivity to artificial ingredients. Even if you have never had a dog or a puppy have a reaction, these are not ingredients that are good for the long-term health and development of your puppy.
Dog foods with cheap fillers like corn, wheat, and soy provide little nutritional benefit and many dogs are sensitive to these ingredients. While dog foods that have corn, wheat, and soy are inexpensive, they are not worth it in the long run. I know that sometimes you have to cut back on expenses, but when it comes to providing the best pitbull dog food, you should try to avoid it. There are a lot of great brands that we are going to talk about in a wide price range that does not use these controversial ingredients.
Animal digest and by-products. While this may sound like a meat protein product, keep in mind that this is the worst of the worst that they can legally put in dog food.
Pit bull puppies are gaining muscle mass rapidly. This is a very muscular dog when grown, meaning they need lots of quality proteins to reach optimal body condition and muscle tone.
Pit bull puppies and mixes are often very energetic which means they need a dog food that can keep up with them and allow them to perform at their best. When you have a puppy, whatever you feed them is the building blocks for their future.
Free Feeding Versus Regular Feeding Times
A lot of people prefer to let their puppy snack whenever they want. There is something to be said for allowing them to decide if they are hungry or not. In multiple dog households, it is often not possible to do this type of feeding so pet parents have to put their puppy in an area and let them eat three or more times per day. There is no golden rule as to how to manage your pup's feeding times. Some Pit bull parents argue against free feeding because it encourages overeating or not eating when fed on a schedule. For example, if you have to take a road trip you may need to feed a few times a day rather than free feed.
Best Food for Pit Bull Puppies
Taste of the Wild High Prairie Grain Free Protein Real Meat Recipe Natural Dry Puppy Food with Real Roasted Venison & Bison 30lb
Taste of the Wild High Prairie puppy provides a high protein grain-free option for your pit bull puppy or mix. This quality formula contains probiotics for easy digestion and a great flavor that puppies love! Taste of the Wild is one of the more affordable grain-free puppy goods out there. There are no artificial colors or flavors to be concerned about. Like many all grain formulas, a bag of this will go a long way. A 20-30 lb puppy only needs 2-3 cups per day on average!
Diamond Naturals Large Breed Puppy Real Meat Recipe Natural Dry Dog Food with Real Pasture Raised Lamb 40lb
I am a big fan of Diamond Naturals. They offer exceptional dog food for the money. I have been feeding my dogs this brand for many years and they always seem to love it. There have never been any ill effects. Lamb based puppy foods are a good bargain because it is a way to avoid a lot of GMOs. This is a rice and lamb based puppy food that offers high protein along with good levels of Omega-3 and 6 fatty acids. There is no corn, wheat, soy, artificial colors or flavors, and no animal by-products like poutry digest and others that are found in budget brands. Probiotics in every bite help with digestion and also contribute to better nutrient absorption.
Eagle Pack Natural Dry Large Breed Puppy Food, Lamb, Chicken & Fish, 30-Pound Bag
Eagle Peak Natural Dry Dog Food is made from real lamb, chicken, and fish, plus DHA. These help your puppy develop lean muscle mass, healthy skin and eyes while maintaining good energy levels. The things you will never find in Eagle Peak puppy food are corn, wheat, meat by-products, artificial colors, flavors or preservatives. This is a great food for sensitive large breed puppies and the price is very competitive. Pet parents are loyal to this brand and I have to say it offers a lot of ingredients that are good for the joints and hips of large breed puppies like pit bulls.
Solid Gold Large Breed Puppy Dry Food; Wolf Cub with Real Bison & Oatmeal; 24 lb
Solid Gold is another reliable company for premium puppy food. This bison and oatmeal formula packs a lot of flavor and nutrition into each meal for your pooch. Naturally sourced DHA supports healthy brain and eye development so you have one smart puppy! Oatmeal offers roughage and some grain but is a good alternative to the traditional corn, wheat, and soy found in so many puppy foods. A curated blend of 20 superfoods offers a balanced and wholesome diet packed with antioxidants. Solid Gold also has probiotics for a healthy digestive system. This is a puppy kibble that is suitable for puppies with sensitive stomachs or allergies.
NUTRO Grain Free Puppy Farm-Raised Chicken, Lentils and Sweet Potato Dry Dog Food 24 Pounds
Nutro is another grain-free puppy food that goes the extra mile for a complete and balanced diet. This food is entirely GMO-free which is a hard thing to find when it comes to puppy food. This formula contains farm raised chicken and a variety of fruits and vegetables for a balanced diet. This food is heavy on potatoes so if your vet has advised against potato based diets this is a food you should approach with caution. My dogs love potatoes so I see it as a plus when a dog food has a few of them.