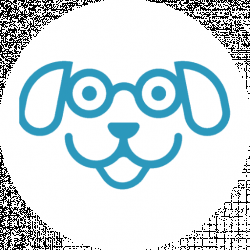 Latest posts by Scout Knows Team
(see all)
Many dog owners of Shih Tzus and other toy breeds can find feeding their pet a real problem. These little pooches are incredibly cute and charismatic, but that isn't the only thing they're known for. Shih Tzus also have notoriously problematic stomachs. Keeping your pet on the right sort of diet can help you out hugely when managing these problems.
But trying to find out what food best suits your own pet can be tricky. There are many different options for Shih Tzus on the market, and finding the right one is key to your dog's health. As dog owners know, feeding your pet the right stuff is absolutely essential. So how do you go about making these seemingly impossible decisions?
Luckily for you, Scout Knows is here to help. We've done the hard work so you don't have to, allowing you to be sure you're doing the most for your Shih Tzus health and well being. We've researched a large range of different product options, and rounded them up into a definitive buying guide. Looking for the best dog food for Shih Tzus? Look no further.
No products found.
The key to a good Shih Tzu pet food option is a balance. You want it to have all the nutrients your pet needs, but nothing that's too much for their sensitive stomachs to handle. Finding an option that's based around more natural ingredients is usually a fairly good idea. Another thing that's worth considering when making your decision is weight gain. Shih Tzus can gain weight fairly easily, and this can cause a lot of health issues, so finding food which can mitigate this can be essential. Keeping your dog's body at a healthy size is key. Our guide can help you choose a high-quality dog food, and ensure your Shih Tzu stays in the very best of health.
Top 5 Rated Best Dog Food For Shih Tzus
| Recommendation | |
| --- | --- |
| Top Choice | No products found. |
| Runner Up | No products found. |
| Budget Choice | No products found. |
| Best Option For Puppies | No products found. |
| Best Adult Specific Option | No products found. |
Our Top Pick:
Hill's Science Diet Dry Dog Food, Adult, Small Paws for Small Breeds, Chicken Meal & Rice Recipe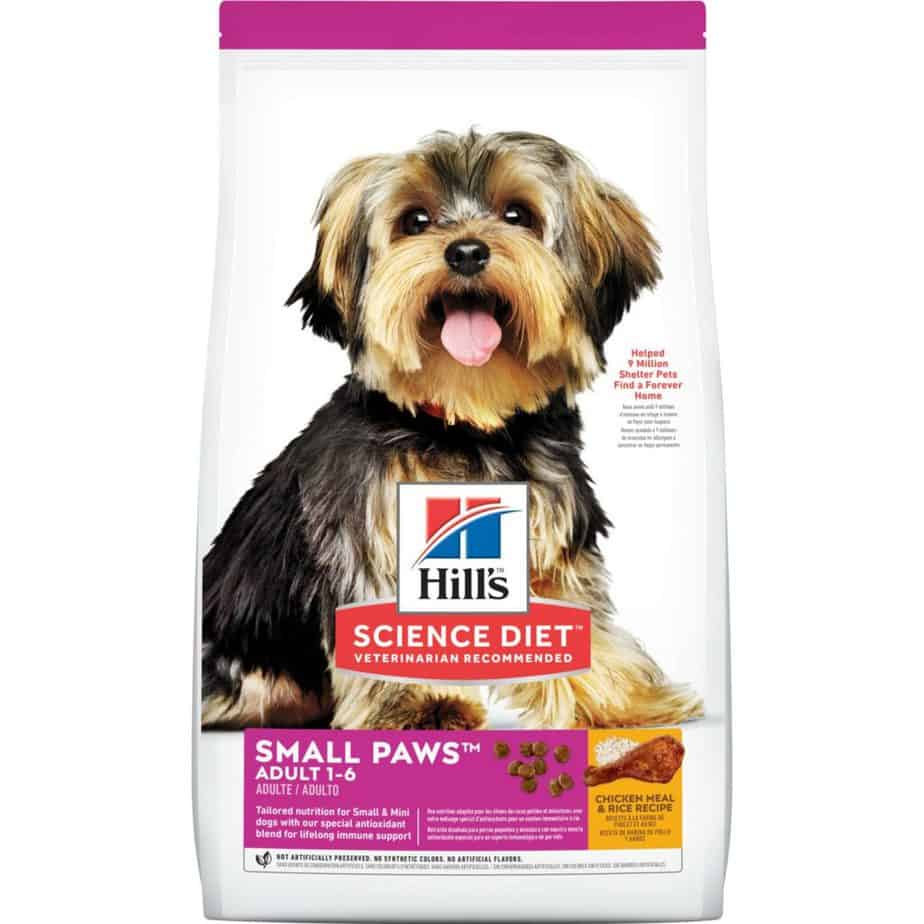 This option is specifically designed for dogs aged between one and six years and weighing under twenty-five pounds. This makes it ideal for adult Shih Tzus, who fit these criteria. It has additional minerals like calcium, glucosamine, and chondroitin, plus vitamins and an extra protein source to ensure Shih Tzus can gain muscle in a healthy manner. Vitamin C and E also offer antioxidant benefits. It's made in the USA with consistently high-quality ingredients you can rely on. It also has a balance calorie content to allow your pet to have a lot of energy, but not be at risk of excess weight gain.
Pros & Cons
Pet owners rave about this option, particularly for those who have Shih Tzus who are fuzzy eaters. Many claim this is one of the only options their pet will eat – and considering it's also a healthy choice, that's pretty impressive.
The kibble of this dry dog food is a fine grain, which makes it much easier for a smaller mouth to get around. Finding a dry food which a Shih Tzu can enjoy can be tricky, so this may be the answer to your prayers.
Many buyers report massive improvements in the health of their pet after switching to this food. This can include an improved coat, a boost in energy, a more settled stomach, and even improved allergies.
Some report they struggle to get their dog to eat this food option. Because it's on the drier side and is low in fat, it may not be the most enticing option to your pet – but it's a great choice in terms of health, so likely worth it.
Our Runner-Up Pick:
Blue Buffalo Life Protection Formula Natural Adult Small Breed Dry Dog Food
No products found.
This option is based around meat as the first ingredient, which makes it closer to a natural dog's diet. This ensures the food is high in natural protein to allow you pet to build and maintain healthy muscles. The food also contains natural vegetables and grains, such as sweet potato. Finding the natural balance between proteins and fruits and vegetables ensures your Shih Tzu gets the nutrients they need without any excess fat. This option also contains a blend of additional ingredients chosen by holistic vets to support immune system health, oxidative balance, weight, food allergies, and more. It's also free of poultry by-products, which can cause issues with sensitive stomachs.
Pros & Cons
For many who have small dogs suffering from poor health, this option has been a total godsend. It has documented positive impacts on common health issues including balding, cataracts, and hip dysplasia caused by excess weight.
Many Shih Tzu owners comment that this food seems easy to digestive even for those with, particularly sensitive stomachs. They report healthier bowel movements after switching.
The ingredients list is very natural and minimal with this option. This means it can be easy to tell exactly what you're feeding your pet – and easy to avoid certain ingredients that can typically cause issues. It's also free of cheap filler ingredients.
Some complain that this food has a strong smell. While this can be a little unpleasant, if you find food which suits you Shih Tzu's health needs and which they actually enjoy, it could be well worth it.
Best Budget Pick: Rachael Ray Nutrish Little Bites Small Breed Natural Dry Dog Food, Real Chicken & Veggies Recipe
No products found.
This option has US farm-raised chicken as its number one ingredient. This lean meat is high in protein but low in fat, making it perfect for building and maintaining muscle without risk of weight gain. It's formulated to be high in antioxidants, too, which has been linked to lowering levels of stress in the Shih Tzu breed and other toy breeds. It comes in small pieces which even small mouths can get around. The kibble is extra crunchy, too, which helps keep your pet's teeth clean and healthy. It's also guaranteed to be free of artificial ingredients and potentially irritating fillers.
Pros and Cons
Many small pets with digestive issues have seen a huge benefit when switching to this option. Loose stools and flare ups of irritable bowel syndrome can be significantly improved by going for this option.
Pet owners also praise this option because their dogs seem to love the taste. It can be tricky to get particularly picky eaters on board with a dry food which is also a healthier option, so this may offer the best of both worlds.
One huge benefit to this product is its low price. Amazingly, this doesn't come at a cost to the product's quality, as it contains comparable ingredients to brands at a much higher price point.
Some owners whose pets have particularly intense allergies have not had a great experience with this option. If your Shih Tzu suffers from skin allergies like itching, hives, or hair loss, try to bear this in mind when purchasing.
Best Dog Food For Shih Tzu Puppies:
Royal Canin Breed Health Nutrition Shih Tzu Puppy Dry Dog Food
No products found.
This option is specifically designed with Shih Tzu puppies in mind. It's suited for puppies aged between eight weeks and ten months, a stage in life during which many owners struggle to find a suitable option for their pet. Shih Tzu puppies have a particularly short muzzle and a large underbite, which can make them actually getting food into their mouths quite tricky. On top of this, their mouths are particularly small.
This product is specifically engineered to allow even the smallest and shortest muzzled Shih Tzu puppy mouths to get around the pieces. It incorporates essential fatty acids to support immune health and encourage the growth of a longer and silkier coat. It's also loaded with prebiotics for maximum gut health, alongside a range of antioxidants including vitamin E.
Pros and Cons
Many owners cite this food as a godsend when they couldn't find a single other suitable option on the market. Feeding a Shih Tzu is difficult enough, but the trickiness only multiplies when the Shih Tzu is also a puppy. Finding a suitable option can be a huge relief for per parents.
Many particularly draw attention to the beneficial effects this option had on their puppy's coat. The ingredients can help ensure maximum growth and ensure the longer hairs remain in good condition, for a soft, shiny effect.
One downside to this Shih Tzu puppy food is that its flavor isn't universally adored by small dogs. Some claim their puppy has refused to eat it – although Shih Tzus are notoriously fussy eaters, which may go some way to explain this issue.
Best Adult Specific Food: Royal Canin Breed Health Nutrition Shih Tzu Adult dry dog food
No products found.
This food is designed not just specifically for small dogs, but for Shih Tzus in particular. This means it's the best-suited option on the market for their specific health concerns and dietary requirements. It also has the signature Royal Canin kibble shape, which allows the Shih Tzu to successfully munch the pieces in spite of their larger underbite. It supports skin health with antioxidants and vitamin E, which ensures your Shih Tzu's coat will always look its shiny best. It's also highly digestible and high in fiber, which can help promote healthier stools.
Pros and Cons
For Shih Tzus with particularly bad allergies, a specific breed of food like this one can minimize potential flare-ups.
For Shih Tzus suffering from chronic health conditions, many vets recommend this specific food to try to cover all bases in terms of well being.
While most healthier Shih Tzu food options can have an unpleasant odor, many claim this one to be very mild and inoffensive.
Some owners comment that this can be difficult to wean your pet on to at first. Many Shih Tzus prefer an unhealthier flavor (or even human food). However, if you persevere, it's likely your pet will eventually come around – and it's well worth it to ensure they stay in the best of health.
---
Buyer's Guide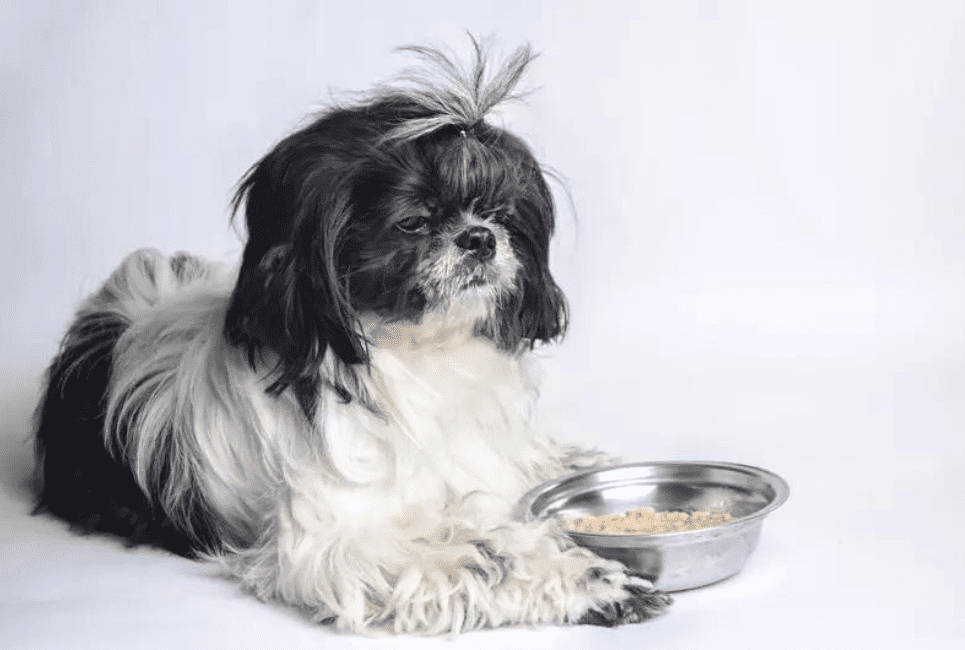 We've put together the best food options based on thorough research and reviews.
How to choose the best dog food for shih tzus
There are a few factors to consider when purchasing dog food for Shih Tzus. You want to find a natural balance between all the aspects of your Shih Tzu's diet. Ideally, the food will be high in protein and slightly higher in carbs than for other dogs. You still want it to be low in fat and minimal on additives and other filler ingredients, though.
What are the advantages/benefits of choosing a specific Shih Tzu food?
Shih Tzus have a range of specific health concerns related to their breed. The vast majority of these can be dealt with through diet. Ensuring you choose foods totally suited to their health and wellness needs can make a huge beneficial difference to your beloved pet.
Things to look for in these products.
The main things you need to consider are ingredients. You want your product to be based around lean meat to offer high protein and low fat. You also want a higher concentration of carbohydrates from your Shih Tzu food. It should be free from ingredients you don't recognize, which are likely artificial flavors, or cheaper, filler ingredients. You may also wish to consider more specific needs, such as going grain free or raw (more on that later).
Frequently Asked Questions
Do I need to go for a food specifically designed for Shih Tzus?
There's no yes or no answer to this question. If your Shih Tzu is eating regular foods and seems the picture of health, disrupting their diet may not be necessary. However, it's likely that unless you're being very careful with what you feed them, they're not on their ideal diet unless they're eating specific Shih Tzu food. Breed specific options can help with a huge variety of common Shih Tzu health concerns, and can actually save you money on vet bills down the line.
How can I encourage my shih tzu to eat a healthier diet?
The best way to encourage a picky eater over to a healthier (but perhaps less enticing) food is through a slower process. You'll need to start by mixing the new option in with their old food to encourage them to try it. Then, over time, you can start having a higher concentration of their new option, until that's all you're giving them. Patience is also absolutely key when trying to get your Shih Tzu to change diets. They may refuse to eat at first, but once they get hungry, they're likely to give in eventually.
Other Dog Foods For Shih Tzus We Reviewed
Best Wet Food For Shih Tzus
Grain Free Food For Shih Tzus
Best Raw Food For Shih Tzus
Best Wet Food For Shih Tzus
Cesar Gourmet Wet Dog Food Variety Packs – 36 Trays
No products found.
Pros and Cons
This is a great option for super fussy Shih Tzus who won't touch kibble. It's healthy and balanced while still offering an indulgent taste.
It comes in different varieties of flavor to ensure your Shih Tzu won't get bored.
Some claim wet foods just aren't as good of an option for pets with digestive issues. If your Shih Tzu has consistent issues with stomach upsets, then it may be better to try to wean them onto a dry option.
Best Grain Free Dog Food For Shih Tzus
Wellness Core Natural Grain Free Dry Dog Food Small Breed
No products found.
Pros and Cons
If your Shih Tzu has a particular sensitivity to grain, this is a perfect choice for them.
Finding an option suitable for a grain free diet but also suitable for a toy breed is super tricky – but this product fulfills that need specifically.
It's formulated around turkey and chicken, meaning it's high in protein for muscle building, but lower in calories.
This option is also all natural, containing no artificial flavors or filler ingredients.
However, some owners report incredible difficulty in trying to get their dogs to eat this product. It can be a good idea to mix it with different food options you know they enjoy to encourage them to try it out.
Best Raw Dog Food For Shih Tzus
Instinct Raw Boost Grain Free Recipe Natural Dry Dog Food By Nature's Variety Toy Breed Chicken
No products found.
Pros and Cons
Many savvy pet owners are shifting towards a raw diet, which better mimics a natural diet for a Shih Tzu. This food option is perfect to suit these needs.
It's high protein and is also grain free and calorically balances.
Nature's Valley Instinct is one of the leading brands in terms of raw food and can be a great way to try out this potentially beneficial diet on your Shih Tzu.
Again, the main issue with this option is that it's difficult to get picky eaters to go for it. This can likely be done over time through a weaning process but is well worth bearing in mind before investing.
Conclusion
If you're having health issues with your Shih Tzu, changing their diet can make a huge difference. Making an informed decision when going for a purchase is always key to success. Have you ever tried a breed specific food? Let us know in the comments below! If you want to find out more about quality pet food. check out this page.
Continue reading:
What to Look for in a Dog Groomer