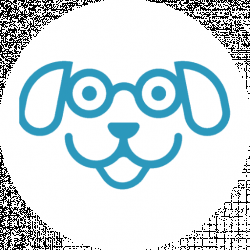 Latest posts by Scout Knows Team
(see all)
When it comes to purchasing dog food, there's one aspect that can have a bigger impact that we'd like to admit. Sure, dog owners want a high-quality dog food to feed their pet. You may have extra things to take into consideration, like whether you have a small breed or a large breed, or if your pooch has a particularly sensitive stomach, or if they're on a limited ingredient diet. But one thing that can affect anyone's canine food purchase? The all-important price tag.
While we all want to ensure we give our pets the best start in life, with the perfect blend of beef, meat, grains, and gravy. But it's important to also find an affordable dog food that fits into your budget. There's a stereotype that inexpensive dog food is low quality – but if you find the right option, it's clear that's not always the case. If you're confused about what to purchase, our guide to the best cheap dog food is here help you out.
Top 5 Rated Best Cheap Dog Foods
| Recommendation | |
| --- | --- |
| Top Choice | No products found. |
| Runner Up | No products found. |
| Budget Choice | No products found. |
| Best Budget Wet Food | No products found. |
| Best Cheap Dog Food For Small Breeds | No products found. |
Our Top Pick: Purina ONE SmartBlend Natural Lamb Formula Adult Dry Dog Food
This option is based all around lamb, which is the number one main ingredient. This gives it a high protein content ideal for your dog's health. Protein helps keep your pooch's metabolism heightened, which can prevent excess weight gain, which can be dangerous for a dog's body. This can also help your pet grow some strong muscles. It also has an antioxidant and vitamin blend designed to boost your pet's immune system. This can help prevent them from getting ill and protect against other health issues.
Key Features
Many customers praise this option for being super tasty and beloved by their pets. It's all well and good to choose a dog food that has a natural balance of healthy ingredients, but you need to also ensure it tastes good and your pet actually wants to eat it.
Some claim they notice their dog's coat benefit from eating this food, saying they notice more shine and softness.
For pets with stomach issues or food allergies, this product can help with easier digestion and healthy stools.
Many notice that by switching to this food option, their pet has more abundant energy and seems happy and healthy.
Some customers are concerned with the levels of filler ingredients in this product. It obviously will have some cheaper ingredients than other options – but with lamb as the number one ingredient, you can rest assured your dog isn't just filling up on cheap extras.
Our Runner-Up Pick:
Rachael Ray Nutrish Natural Dry Dog Food, Real Beef & Brown Rice Recipe, 28 Lbs
This option is slightly pricier, but still definitely fits into the category of affordable dog food brands. It has 100% US farm raised beef as its primary ingredient, which is something similar to a dog's diet in the wild. Pet owners love the high levels of natural prebiotics, which help with your dog's digestion. This item also contains peas, which have additional vitamins to boost your pet's health. It's also free of potentially harmful ingredients, like additives of artificial flavors or preservatives. This option is also free from poultry by-product meal, alongside wheat and other gluten-based ingredients, which is ideal for pets with sensitivities to that ingredient.
Key Features
Pet owners point to this option as the reason for their animal's much-improved coats.
While it's still an affordable pick, it's also high quality and only contains the very best ingredients. For those who are concerned about whether an affordable dog food can deliver their beloved animal, everything they need (without anything they don't) this may be the perfect compromise.
Customers also point out that their pets absolutely adored the taste of this food, eating it immediately and never leaving any leftovers, which is certainly a bonus.
Some whose pets have particularly sensitive stomachs can experience painful or messy bowel movements when eating this food. If this sounds like you, it may be worth being careful with this option and to consider this before purchasing.
This product is a little bit pricier than other options on our list. Many would argue that you get what you pay for and that this product still represents exceptionally good value for money, especially when you consider the incredibly high quality.
Best Budget Pick:
Pedigree Adult Dry Dog Food – Roasted Chicken, Rice & Vegetable Flavor
This option comes in a delicious chicken, rice, and vegetable flavor, so there's sure to be an option your pet will adore. It's designed to have a balanced, nutritional value. It's particularly high in omega six fatty acid, which is something which helps nourish your pets skin and coat. This keeps your dog looking (and feeling) their best. It's also high in antioxidants, vitamins, and minerals, all designed to boost your pet's health and keep them functioning at an optimal level. It also contains whole grains and high levels of fiber to boost digestion and promote healthier stools. Alongside including all these delicious and healthy ingredients, it's also free from plenty of bad stuff. It's totally free from high fructose corn syrup, sugar, and artificial flavors.
Key Features
Many customers truly trust this brand and claim it's seen their dog's through their entire lives happily and healthily.
Some claim their pets would only choose to go for this brand, and would always ignore other options and choose Pedigree instead.
People love the fact that this food is reliable, fresh, and made in the USA. The brand is well trusted, and many are very loyal to it.
Some claim they believe this food is a little bit too high in calories, and comment that they notice their dogs gain weight on it. Take that into consideration in case you have a dog with a propensity to be a little too heavy, as this may not be the best option for them.
Some users have issues with the ingredient list. They claim this isn't of the highest quality, even calling it "basic." While it's certainly not as gourmet as some other options, if it's what fits into your budget, it may well be the ideal pick.
Best Cheap Canned Dog Food:
CESAR Wet Dog Food Variety Pack Trays 3.5 Ounces (Pack of 24)
No products found.
Many with a fussier eater for a pet struggle to find affordable food options because they turn their nose u at dry meals. This product could be a lifesaver, providing a high-quality wet food option at an affordable price. This grain-free dog food is ideal for any pet on a grain-free diet. Each option contains fresh, tasty meat in gravy. They're all individually sealed, which ensures freshness and makes dinnertime incredibly easy and fuss-free. This variety pack comes in four different flavors, so you can be sure you'll find something your pet loves. Every single portion is enriched with vitamins and minerals, which can ensure your pooch stays in the best possible health. This option is particularly well suited to smaller breeds – as if you have a larger dog, it would be less affordable.
Key Features
Owners of picky eaters particularly adore this option, saying it has completely changed their lives and the stress that used to hit around dinner time. If you've struggled to find a healthy and affordable option that your pet actually likes, this could be a total lifesaver.
Many point out how easy and convenient it is to be able to open and serve these single servings in one go. It helps speed up the process, plus means you don't have to worry about how to store your opened (often smelly) dog's dinner.
Some worry that this option is a little overpriced considering its ingredient list. However, if you have a pet who won't settle for anything except wet food, then this could be the best solution that would also keep your budget in check.
Best Cheap Dog Food For Small Breeds:
Iams Proactive Health Small Breed Adult Dry Dog Food – Chicken
Smaller breeds can have different, more specific needs within their diet. However, having a set budget could be an issue, and finding something good that fits the bill can be difficult. This option could end up really help you out, as it's recommended by vets as a healthy option that is still affordable. The number one ingredient is chicken, which is high in protein and low in fat. This can help your pooch grow bigger, stronger muscles, but avoid any unnecessary weight gain. This can be particularly dangerous for a smaller dog, where only a few extra calories can cause many issues. It also contains omega fatty acids which help with your pets skin and coat. It also contains antioxidants which can help with your pet's immune system. This option is also free of potentially harmful ingredients such as cheap fillers and soy.
Key Features
Owners love this option for smaller breeds with sensitive stomachs. They claim this option managed to sort out a variety of issues while still being tasty and appealing to their pets.
In fact, some claim their pets turned their nose up at pricier option but always enjoy eating this.
People love the affordable price of this option, claiming it makes feeding their pet far more affordable than other options. This could be something that really helps you relax and feel less stressed about your pet budget.
Some claim their pets didn't dislike this option – but nor did they like it. For the price, this is ok, and it may well be worth trying out if you're in the market for a cheap option for your small breed.
---
Buyer's Guide
Purchasing a lower priced dog food can be tricky business. For one thing, many people would assume that low price would equal low quality. While this isn't always the case, it is something worth bearing in mind when trying to save some cash on your purchase. You want to make sure you aren't overly compromising on certain aspects of your purchase in order to bring the price down.
How to choose the best cheap dog food? When trying to choose a cheaper option, you need to be fairly specific about other needs. This can help you ensure that even when purchasing from the lower end of the price spectrum, you can still get a product you're truly happy with.
What are the advantages/benefits of cheap dog food? Obviously, the primary benefit of going cheap is that you can save money. But if you choose wisely, you can ensure you get to save some cash without compromising on other aspects, such as health and taste.
Things to look for/attributes that differentiate these products. The main thing to look for it the ingredients list. You always want to ensure lean meat, like turkey or chicken, is the first on the list. You may also look out for healthy carbs like sweet potatoes, and extra veggies like peas.
The controversy surrounding cheap dog food. There is a negative stereotype surrounding a cheaper dog food option. This is because there are some options on the market that have low-quality ingredients and aren't even worth their low price tag. That said, simply because a product costs less, doesn't necessarily mean it's nasty. You can find surprisingly good quality options even on a tight budget – it's just about shopping smart.
Prerequisites/precautions for using this type of product. The main thing to look into before making a cheap dog food purchase is that all important ingredients list. You should be aware of what exactly it is that you're spending money on. A helpful hint to bear in mind is that the ingredients are listed in proportional order. Whatever's first on the list is what primarily makes up the food – and it should always be some sort of lean meat.
Who Should Buy the Best Cheap Dog Food? Obviously, if you're on a tight budget, the cost is what's going to motivate your pet food purchase. But even if you have a lot of money to spend, you'll likely want to ensure that you aren't getting ripped off. Purchasing a fairly priced product is something that should appeal to anyone, regardless of budget.
Frequently Asked Questions
How do I choose a cheap dog food?
The real key is to have some other specifications in mind before you buy. Simply knowing you want something cheap isn't enough – you need to know what else you're looking for. Think about things like the size of your dog (whether they're a large dog breed, medium, or small) and considerations like age. Food for an adult will be different than what you may need for a puppy. Think about food allergies or sensitivities, specific dietary requirements, and also what sorts of flavors your pooch tends to prefer.

Check out our list for the best dog food for puppies.
Can cheap dog food be good quality?
The short answer is yes – but obviously, things aren't so simple. Price can be a helpful indicator of quality – but it isn't the be all and end all. Make sure that you take your time in doing research before making a purchase to ensure you don't end up with something sub-par.
Other Cheap Dog Foods We Reviewed
Best Grain Free Cheap Dog Food
Best Natural Cheap Dog Food
Best Grain Free Cheap Dog Food
Nature's Variety Instinct Original Grain Free Recipe Natural Dry Dog Food
This option is based on a healthy, raw, grain-free recipe. It's a great option for a pet who needs to be on a grain-free diet but with an owner who's on a budget. This option is made of free-range, cage-free chicken. It's also full of extras like natural oils and omegas. It doesn't contain any potentially irritating ingredients, like soy, corn, potato, artificial colors, and preservatives.
Best Natural Cheap Dog Food
Earthborn Holistic Dry Dog Food – Coastal Catch, 5 lb. by Earthborn Holistic
No products found.
Those who want their dog to be on a more natural diet but are still on a tight budget should give this one a go. Again, it's grain free, and this option is based around fish, which is high in protein and fatty acids but low in fat. While it's a little pricier than some other options on our list, in terms of ingredients it still means lots of value for your money.
Conclusion
For those wishing to buy cheap dog food, things have never been so good. There's an enormously good range of low priced but high-quality options out there – and our guide can help you narrow it down.
Interested in canned dog food? We have an excellent guide to canned options right here. Interested in food specifically for boxers? Check out our best dog food list for boxers. What about more specific health concerns, like tear staining. Of course, we have a handy guide ready for you!
What do you think of our guide? Do you have a favorite cheap dog food? Do you have any questions, comments, or tips? Let us know in the comments below!
Looking for more additional budget dog food? Try Chicken Soup for the Soul dog food. This is an excellent choice for budget-conscious parents of big dogs.
Continue reading:
Wellness Simple – Grain Free Turkey & Potato Dog Food Review
TruDog Feed Me Beef Grain-Free Freeze-Dried Dog Food