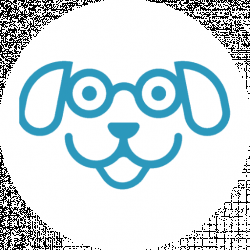 Latest posts by Scout Knows Team
(see all)
Dry kibble is the most used dog food, and it definitely has its merits. While we wouldn't recommend wet food as the entirety of your pup's diet (unless your pooch is a senior who needs a soft diet), it is definitely worth adding it to your dog's dry food as a treat, using it as a meal supplement, or keeping a few tubs handy in case your pup needs to be on a soft diet for a few days. We'll go through the best wet dog food on the market right now, and what you should avoid in this article!
No products found.
Top 5 Rated Best Wet Dog Foods
| Recommendation | |
| --- | --- |
| Top Choice | No products found. |
| Runner Up | No products found. |
| Budget Choice | No products found. |
| Topper | No products found. |
| For Seniors | No products found. |
Our Top Pick: Merrick Lil' Plates Grain-Free
As always, Merrick serves up something special here, and although this offering is mentioned as being geared specifically towards small breed dogs, there is no reason you can't feed it to large dogs if it's a topper, snack, or supplement.
In 3.5 oz. servings that come in various flavors (delicious-sounding things like Tiny Thanksgiving Day Dinner, Itsy Bitsy Beef Stew, and Petite Pot Pie), these grain-free little helpings will go great added to kibble, or simply as a treat between meals.
Grain-free, created from all-natural ingredients (with real meat as the first ingredient, always!), and minus the carrageenan, this is a fantastic option as a wet food for your pup, large or small. It contains all the meat, good carbs, vitamins and minerals that a supplemental food should have, and will do good things for your dog's health (and their taste buds!)
Pros:
Reputable dog food brand
All-natural ingredients
Real meat first
No carrageenan
Added vitamins and minerals
Various flavors available
Suitable for all size dogs (even though small breed is specified)
Cons:
Slightly pricey (but worth it! Price also varies by flavor)
Our Runner-Up Pick: Blue Buffalo Divine Delights
No products found.
Blue Buffalo makes great dry dog food, and the same goes for their wet or canned options. Their tub offerings are free of grains, wheat products, and are made with real, quality meat. 5 different flavors (all containing high-quality animal proteins and around 8.5% protein) mean that your pup can enjoy this food every day without getting bored.
No poultry by-products, artificial flavors, or corn, wheat or soy mean that this food is a great option for pups who are prone to food allergies. Resealable tubs also mean you can refrigerate these and use one tub over a few days! As they like to say it, satisfy your dog's wolf spirit by letting him try this wet food!
Pros:
High-quality ingredients
Real meat animal proteins
5 flavors to choose from
Grain-free
No wheat products
No carrageenan
Free of poultry by-products
Resealable tubs
Cons:
Best Budget Pick: Canidae Under The Sun Cups
No products found.
Canidae is another lesser-known brand, but their wet dog food cups tick all the boxes when it comes to feeding your pup something tasty and good for them. Above all, it hits the most important point for us when it comes to wet pet chow – no carrageenan.
With real meat from quality protein sources as their first ingredients, free of grains and potatoes, and slow-cooked to perfection, Canidae's little cups more than meet the AAFCO requirements for all life stages, and are quite suitable even for large breeds (70lb and upwards).
They make our budget pick today as you can pick up a 12-pack for around $18 – that's a dollar and a half a cup. There's 8.5% protein and 78% moisture in every cup-meal, so this is right on par with others on the market!
Pros:
Affordable
Quality protein sources
No carrageenan
Grain-free
No potatoes
Meet AAFCO nutritional requirements for all life stages
Cons:
Every flavor contains chicken – this could be a problem if your pup is sensitive to poultry
Best Wet Dog Food Topper: Instinct Healthy Cravings Grain-Free Toppers
No products found.
Instinct is one of our favorite brands, and for good reason. Their quality is superb, and you can be guaranteed that feeding your pet this food will give them everything they need while tasting amazing at the same time.
The Instinct creations are all-natural, grain-free, and super healthy (and of course, like the rest on this list, free of carrageenan). They're a great brand to feed your pup if they suffer from allergies, as they make sure to avoid wheat, corn, soy, potato, and anything artificial. They have a range of flavors too, so your pooch won't get bored with these.
Toppers are designed to be added to your pet's kibble for a little flavor and texture boost. They come in an easy-to-use packet, rather than a can or tub, and of course, if you'd prefer to feed them to your dog as a treat or training incentive, there's nothing wrong with that either!
Pros:
High-quality ingredients
All-natural
No grain, wheat, soy, potatoes
Free from carrageenan
No artificial preservatives, colors of flavors
Raw-inspired
Range of flavors available
Cons:
Best Wet Dog Food For Seniors: Purina Pro Plan Bright Mind Senior 7+
No products found.
Purina's senior pet wet food is formulated with the aim of keeping your pup's mind bright and alert as they age. This is different from some senior-specific foods, that focus more on keeping your pet's joints healthy and strong, but, of course the mind is no less important!
If your senior pet is already chowing down a kibble that contains glucosamine and chondroitin to keep their joints flexible and pain-free, then this wet food would be an awesome addition – mind, and body taken care of! You can choose between turkey and brown rice flavor, or beef and brown rice.
Although this isn't grain-free, if you're simply adding it to kibble, the amount of grains shouldn't have a drastic effect on your pet's digestive system. It is worth starting off slowly with it though, just to be safe. They also have added and enhanced botanical oils (said to improve mental sharpness in dogs), and a nice 12% protein per meal!
Pros:
Affordable
Decent protein sources
Formulated to improve mental alertness
Added botanical oils
12% protein (higher than some)
Cons:
Not grain-free
Limited flavor options
---
Buyer's Guide
In comparison to dry food, wet or canned dog food can be somewhat pricey. It also is a lot less nutrient-dense than dry food, so it's not advisable to use it as your pup's entire diet.
We would advise adding it as a kibble-topper (this is super helpful for fussy eaters, dogs whose sense of smell is a little worse, or simply for those moments when you want to give your pooch a treat), for older dogs who may struggle with their teeth and gums and need something soft, or as a snack entirely separate from your pup's main meal.
Advantages Of Adding Wet Dog Food To Your Pup's Diet
Dry kibble is the number one choice to feed your dog, but the addition of wet food has certain advantages.
Added hydration
If you're a devoted dog owner, you no doubt make sure that your furry friend always has clean water around. This is great, but it doesn't always mean that your pup drinks as much as they should. Adding wet food (which is around 78 to 82% water) gives your dog a nice little hydrating boost without them even realizing.
Added protein
Although most dry foods have a nice protein count, the little extra dollop in wet food is an added bonus!
Added Taste
Dogs get bored too! Imagine eating the same food every day. Sometimes, all a pup needs to break the monotony of their diet is a scoop of different flavored canned food mixed in with their kibble. If your pooch starts getting fussy with their eating, mix it up a bit and give it a try!
Added Fullness
Because of the added water, your pup can eat a larger meal without a huge jump in calories. This will help them not feel hungry for a long while. Of course, this is also the case if you feed them some of this between meals. It keeps them full and happy, and as long as they're getting enough exercise to burn of the slight increase in calories, they'll be happy and healthy!
Reading The Labels On Wet Dog Foods
Canned foods usually have fewer things on their guaranteed analysis list than dry kibble, but those things are important to look at. We'll go through them quickly so next time you pick up a can or tub; you'll have a better idea of what you're looking at!
Protein Content
One of the reasons these foods are best used as an accompaniment instead of a full meal is that the protein content is much lower than dry pellets. Most wet foods will fall between 8 and 12% protein. As long as the protein comes from a high quality animal protein source (or sources), then you're good to go!
You might also find that some contain things like pea protein. This is not a problem as long as it's not the main protein source. Animal protein is vital and real meat sources. A little bit of plant protein thrown in there is not an issue if it's supplemental.
Crude Fat Content
Fat is a more important component than we tend to give it credit for. Fats are a concentrated form of energy that actually provide more energy to your dog's body than protein and carbs do. The important thing is that they get good quality fat sources. Some of it is likely to come from the whole foods, but the majority of it will be Omega-3 and -6 fatty acids. These are necessary not only as energy but also lubrication for joints, and to give your pup's coat a shine! This is usually around 4 or 5%.
Moisture Content
As you might imagine from the name "wet dog food," the moisture content is high in this particular type of meal. This is not a bad thing at all, especially if you are adding this to dry food – keeping your pup's hydration up is another important thing. It is usually between 78 and 82%.
Vitamins & Minerals
There may or may not be vitamins on the "guaranteed analysis" list, but most foods have some included that are usually hidden behind big names on the ingredient list. Vitamin E is a common one added to foods.
Ingredients
The biggest thing to look for on the list of ingredients is real meat. This should be within the first 5 ingredients on the list. There could be more than one kind of protein (i.e., chicken and turkey), and often there are a couple of different forms of the same protein (e.g., chicken, chicken liver, chicken fat, etc.).
chicken, chicken liver, chicken fat, etc.).
Wet foods usually have far fewer carbs than dry pellets, but the carbohydrates present should be high-quality, whole food carbs (carrots, peas, potatoes, and sweet potatoes are common ones). Items such as wheat, brewers rice, tapioca starch, and corn or soy products are considered to be fillers of little nutritional value that do nothing for your dog's health.
Frequently Asked Questions
My dog needs a low-protein diet. Is it okay to feed them just wet food?
Although canned food has a much lower protein content in about the same calorie range as dry food, the fact remains that dry kibble is a much more well-rounded, nutrient-rich formula for dogs of any age, size, or health.

You can, however, get dry food that is low-protein too! It contains much more by way of essential nutrients than wet food. If your pup struggles to eat dry pellets due to teeth or mouth problems, it is advisable to consult your vet about your dog's diet.
Other Wet Dog Food Products Worth A Mention
Rachael Ray Nutrish
Natural Balance Delectable Delights
Earthborn Holistic Grain-Free Tub Food
Rachael Ray Nutrish
No products found.
A lesser-known product, you might be surprised to find that foodie Rachael Ray has branched out into pet food as well! Her pet range, Nutrish, is made from quality whole food ingredients and comes in quite a variety of flavors, such as Beef Stroganwoof, Chicken Muttballs, and Rustic Duck Stew.
No wheat, corn, soy, gluten, poultry by-products, artificial anything, or carrageenan makes this a decently healthy wet dog food! Real meat is the main ingredient, and vitamins and minerals are added to boost your dog's immune and keep them healthy and fit. Definitely worth a try!
Key Features:
Various flavors available
Quality ingredients
Real meat
No carrageenan
Grain and gluten-free
No poultry by-products
Added vitamins and minerals
Natural Balance Delectable Delights
No products found.
Natural Balance is another brand started by a celeb, this one being actor Dick Van Patton. They were one of the very first brands to introduce pet food specifically geared towards limited ingredient diets.
Their Delectable Delights are protein-rich and also come in a range of flavors so your pup will not get bored with them. They contain real meat and vegetables and come in at 11% protein, which is one of the higher ones out there. The only questionable ingredients are tapioca starch, which can be considered a low-quality filler, and canola oil, which has some controversial stats.
If you're just feeding this to your pup as a supplement or a treat, you shouldn't have to worry though – the numbers are small enough that it shouldn't have a bad effect on your pup. Worth a try!
Key Features:
Available in a range of flavors
No carrageenan
Real meat and vegetables
11% protein
Contain tapioca starch and canola oil
Earthborn Holistic Grain-Free Tub Food
No products found.
Earthborn Holistic are committed to using holistic, natural ingredients to create food that is close to what your dog's ancestors used to eat. As they mention, these days your dog relies on you for food, but that shouldn't mean his diet has to change.
Many flavors, between 8 and 9% protein, and made from real meat and veg, these foods are healthy and tasty for your pet. They're gluten and grain-free, so they'll be easy on your dog's stomach, and are formulated to meet AAFCO's standards, so you know your pooch is getting the nutrients they need.
Key Features:
Available in various flavors
8 – 9% protein
Real meat, fruits, and vegetables
Grain-free dog food
Gluten-free
Resealable tub
Conclusion
Most reputable dog food brands offer a canned food or wet food that pet owners can add to their dog's diet. Some are specifically puppy food or senior dog food, but generally, they are all suitable for all ages, breeds, and tastes!
Feeding your dog high-quality food is not only necessary to ensure a happy, long life for your pup, but it will save pet parents many a trip to the vet in the long run too. Our furry friends should be treated like our kids, and we should make sure to provide them the best food possible!
This list contains the best of the lot, made from all-natural ingredients, free of artificial stuff and carrageenan, and available in a variety of flavors (because dogs can get bored just like kiddies!). Give some of these wet dog foods a try, and let us know what you think in the comments!
For other wet food options, here is a list of the best wet dog food to mix with dry dog food.
Continue reading:
Best Wet Dog Food To Mix With Dry
Triumph Grain-Free Wet Dog Food (Review)
Rachael Ray Nutrish Natural Variety Pack Wet Dog Food Review