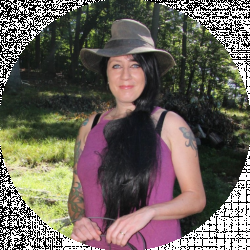 Latest posts by Samantha Biggers
(see all)
Some dogs are power chewers their entire lives. For others, it is more of a puppy phase that comes and goes in a whirlwind of shredded objects! The best thing you can do is provide a healthy outlet for chewing behaviors, such as providing chewing toys for your Great Dane chewers, especially if a puppy is involved.
No products found.
Top Rated Durable Dog Chew Toys
Table could not be displayed.
Our Top Pick: Antlers
A lot of pet parents are turning to natural deer antlers for a long-term natural chewing device. Antlers are naturally shed by deer annually so these chew treats are simply gathered and cleaned to make a sustainable chew for your pooch. Watch out for any splintering or broken off pieces. This is usually not a problem, but like with any chew, it is important to be careful and check regularly. Antlers are usually of USA origin so they are a good choice for those that are concerned about country of origin.
Our Runner-Up Pick: Wishbones by
Nylabone
No products found.
These come in different sizes and flavors that are appealing to a lot of dogs. They last a long time and do not cause any odors or staining around your house. The unique shape allows dogs to more easily be able to get a hold of.
Best Budget Pick: Classic Nylabone
No products found.
Nylabone is another USA made dog chew that offers countless choices for your dog. If you want a solution that lasts and taste like their favorite meat-based treat then look no further. Scout likes that Nylabone is an easy to find treat too. Amazon, your local grocery store, and any pet store of size is going to have a few Nylabone products for you.
---
Buyer's Guide
Watch out for Defective Chews
While our list of toys is safe for power chewers, there is no toy that will last forever; even the best break down. Cracks and other signs of wear are bound to appear. This means you need to check toys every once in awhile. While the materials themselves may not be harmful in some quantities, eating a big chunk could cause trouble or even cause your dog to choke.
Get the Right Size for Your Dog
Dogs come in all sizes from a few pounds up to 200 lbs so it stands to reason that dog chews would come in all sizes too! Smaller dogs cannot take advantage of good chewing action if they have a chew that is too big while larger dogs are at risk of choking or really not getting much of a chewing experience when given chews that are too small for them.
Be Aware of the Country of Origin
There have been far too many cases of dogs being harmed by cheaply made toys that have not been safety tested. Your dog's health and well being are worth a lot more than the small price difference it takes to buy from reputable manufacturers.
Remember that Some Dogs like Different Chews
Dogs are made in all shapes and sizes and have their preferences. Dogs with small and Pug style noses may have trouble chewing on flat and thin toys for example. Some dogs may not like the synthetic materials that go into some toys. Who knows how it tastes to them really? Luckily the chews featured in this post are all very affordable and many can be cleaned and given to another dog parent you know who's pooch might simply love the toy. Be sure to try a few to see what works for your dog.
Scout would love to hear from you and what chews you have found that are durable and long-lasting.
Other Indestructible Dog Chew Toys We Reviewed
Stuffed Chew Toys
Kong Family Of Chews
Toys For Puppy Power Chewers
Adult Power Chewers: Enter Kong Extreme
Kong Classic
Himylayan Yak Chews
Bully Sticks
Stuffed Chew Toys
While it may seem cute to allow pets to have stuffed animals, if they chomp through and release the stuffing, they might eat it which can lead to major digestive issues. In extreme cases, this could lead to surgery or other invasive treatments. Toys that contain pellets as part of the filling are especially easy for a dog to consume.
Soft, stuffy-style chew toys are available that do not contain harmful stuffings or beads. Make sure to provide these style of toys rather than be tempted by thrift store stuffed animals and those made for children. Some of the stuffed animals that are made for kids contain electronic parts that could definitely be harmful to your pooch.
No products found.
Kong Family Of Chews
For years, Kong has been the producer of quality chews that last seemingly forever. Scout likes that Kong has tough chews for all sizes of dogs and for all ages.. While some companies offer just a few choices, Kong thinks about the unique needs of puppies that are teething, senior dogs that need a softer chew, and the power chewer that offers a challenge to even the standard Kong products.. Let's explore some of the most popular Kong choices. Remember that Kong makes different sizes of all their products so makes sure to double check that you are getting the right size for your dog.
No products found.
For those that want to stick to the traditional Kong, the puppy version is easy to find and it offers an outstanding value in a world of expensive dog chews. For those on a budget this is the best chew for a puppy.
Puppy Power Chewers
Kong's special blend is softer and more soothing to teething puppies. The cute Puppy Tire line of toys comes in two sizes to fit your puppy's needs. These tires are made with an inner rim that you can use to stuff in your pup's favorite snacks. For a real treat, you can fill it with peanut butter or any of the snacks that Kong offers what are designed to work well with their toys. Since this durable chew is truly in the shape and tread pattern of a tire, it is easy for pups to get a grip on and carry around. You can teach your dog to play fetch with this chew so it does double duty, making it a great value.
No products found.
Adult Power Chewers: Enter Kong Extreme
I have to give it to Kong for making the most long-lasting chews when they designed this line. You can get a lot of different shapes and sizes so all those small power chewers out there as well as the giants have options. It is easy to know if the toy you are looking at is a Kong Extreme because they are the only Kongs made with the signature black rubber formula.
Even dogs that have worn out other Kong products don't stand a chance against the Extreme Kong. This quality dog chew is probably the best value in dog chew out there. Simply fill the inside with favorite trees and your dog will stay busy and keep their chompers off your shoes and pillows
No products found.
Kong Classic
These toys are great for dogs that like to chew a lot but are made with a slightly less dense material than the Kong Extreme. They are an outstanding toy that will last any dog for many years. This is the most popular style of Kong out there and since the price is so good they are good for multiple dog households.
Himylayan Yak Chews
These chews are a natural blend of Yak milk and other ingredients that dogs really love. They also last an amazingly long period of time. There are all different sizes to match your dog's needs. They are worth a try if you are looking for something that is unique, natural, and satisfying all while being long-lasting.
No products found.
Bully Sticks
One of the most popular styles of natural dog chew out there is a bully stick. There are a ton of sizes and some even make some that are actually multiple bully sticks braided together. While the price tag may seem higher than what some chews cost, they are well worth it because of their lifespan. If your dog is the type that gets a pig ear and eats it in 10 minutes, then the bully stick may be the answer to the problem.
No products found.
Continue reading:
Best Dog Toy Basket Ideas and Picks
How To Pick Out Toys For A Puppy