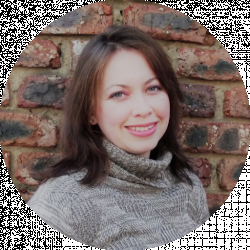 Latest posts by Talitha van Niekerk
(see all)
If you're like me, you love your dogs. You probably spoil them rotten with toys that are chewable, educational, and fun. The problem is: you have nowhere to keep all your dog toys, so you end up using a laundry basket or pillowcase to tidy up and store your pooches' toys in.
This doesn't always work out well, though. Like last Christmas when your dog decided to jump up and pull the stockings down from the fireplace because he's gotten used to his toys being in a pillowcase. And don't forget that one time when your puppy pulled your underwear from the laundry basket because he thought it was his toy basket.
So what do you use to collect and keep your dog toys safe?
There are a plethora of dog toy basket ideas online, but which is best, and what should you look for when choosing? Luckily, I've got you covered.
What to Look for in a Dog Toy Basket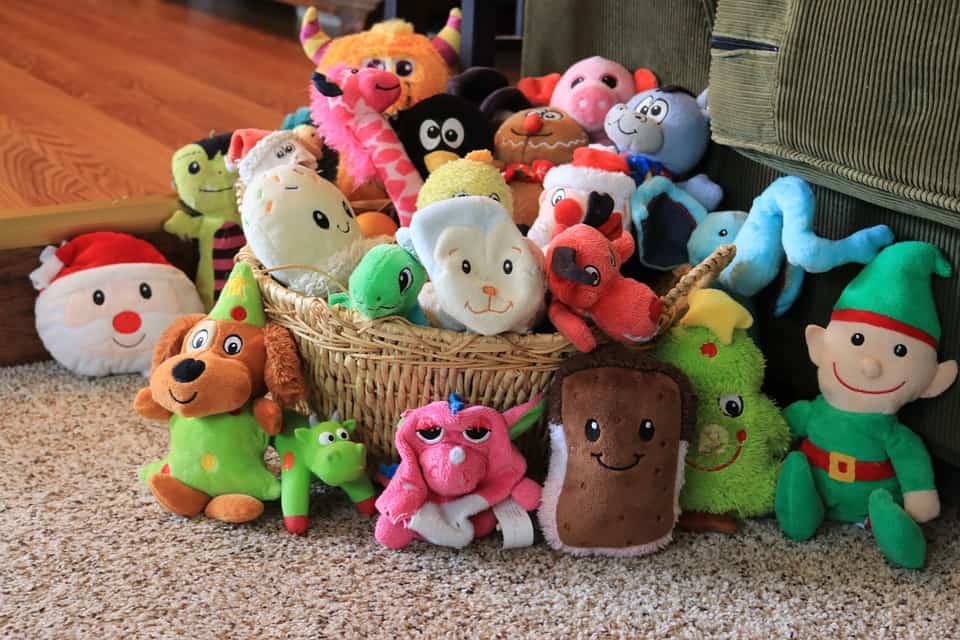 When looking at the range of dog toy baskets in a store, you need to keep your wits about you. They are cute! I mean, they are uber cute!
From baskets shaped like bones to ones that are frilly and fluffy for those little princess pooches that some of us have, there are endless options available. You may end up buying a toy basket that is impractical if you don't think clearly about what YOUR dog needs.
Size
Always get a toy basket that is bigger than all the toys you have collected for your dog. If you try to squeeze a toy into every inch of the basket, you will end up with toys falling out. Let's face it; a dog owner never reaches the point where they say, "that's it, no more toys."
You will always find new and exciting toys to spoil your dog with, so the basket will probably end up growing in size. Or you would need to get a second basket.
Practical Design
When you choose a toy basket, you should choose a design that is practical and functional too. This means you should choose a design that offers you choices and possibilities you can rely on.
A basket that has space to add in your dog collars and grooming equipment as a separate storage area will be much more practical than a simple tub design that will look unorganized and untidy.
Carry-Straps
You will probably be moving the toy basket around while you pick up toys, clean your home, or put it away at the end of the day to stop your puppy from pulling out yet another toy when it really is sleepy time. This means it is much better to have a way to carry the basket without having to hold it by a corner and potentially dumping toys everywhere.
I love carry-straps or handles at the sides of the baskets as this makes carrying the toy basket a dream. Rope handles are really long-lasting, and a better choice than wicker handles for woven baskets.
Closing Mechanism
If your toy basket has a lid or covering, you need to check that it closes securely to prevent it from snapping down on a nosey puppy or on your hand while you are cleaning up and tidying toys away after your dog.
Cleaning and Care
Your dog will play with their mouth when they play with their toys, so it stands to reason that you will need to clean their toys and the toy basket every so often. Having a toy basket that is wipeable, washable, or can be dry cleaned is a great asset. So check out the care instructions on any toy basket you are considering.
Appearance
You will want to choose a toy basket that won't be mistaken for your waste paper basket, so go funky. Choose something unique that says something about your dog and its toys.
How to Use a Dog Toy Basket Effectively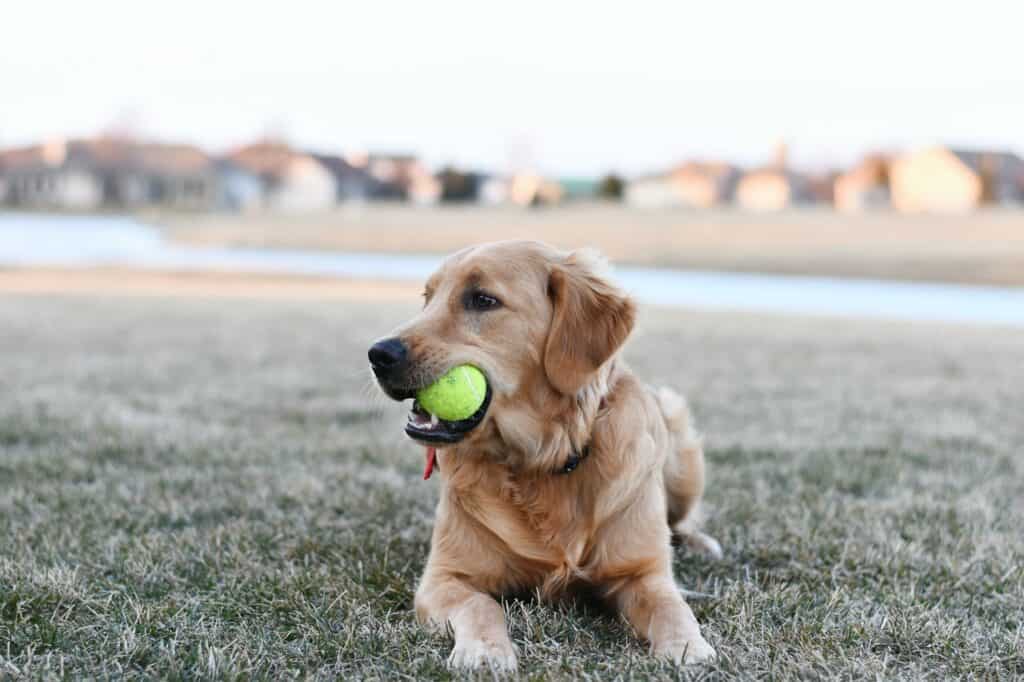 There are several ways to use a dog toy basket effectively. After all, it isn't just there to scoop toys into. It's also there to keep your home neat, teach your dog, and help your home not look like an animal shelter. A toy basket can contain anything from your dog's chew toys and tug toys to their comfy blanket. You can use it in any of the following ways:
Collect and Store
Most of the use you'll be getting from your toy basket is to let you collect and store toys in it. This may be daily collecting, and it may also include long-term storage, such as when you put puppy toys away once your dog has outgrown them. Be sure your basket is large enough to hold the toys you are buying it for, and if you need a second toy basket, don't hesitate to get one.
I have a winter, and a summer toy basket as my dog has special toys that are water-friendly for summer and those days by the pool. The winter basket holds the usual tug toys and chew toys. I also prefer a washable basket for summer to collect wet toys with.
Teach Your Dog to Fetch and Drop
A toy basket is a great way to teach your dog a new trick—fetch and drop. This means you will use the basket to teach your dog to fetch a toy, bring it to the basket, and drop it into the basket. I like to train this by rewarding with a treat when my dog has fetched their toy and placed it in the basket.
Transport of Toys When Traveling
Today, we often travel with our dogs, and it helps our dogs to feel more at home if they have their favorite toys with them in a new and strange place. Having a portable toy basket that I can place my dog's favorite toys in to take with us on the road is a real asset.
Buyer's Guide: My Criteria for Choosing the Best Dog Toy Basket Ideas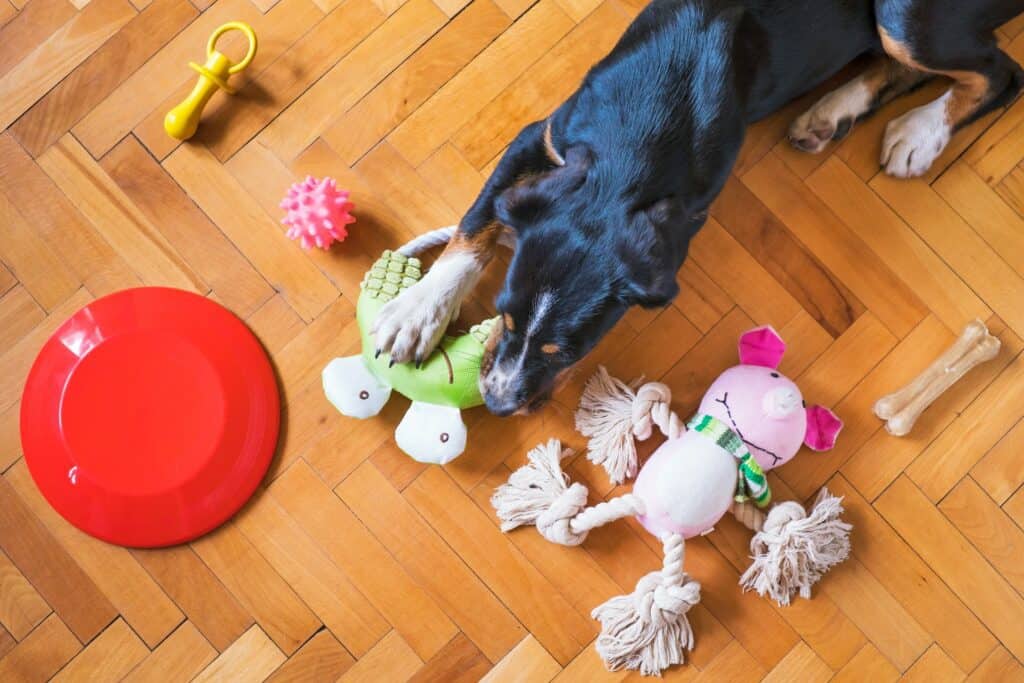 When I began to review the best dog toy baskets, I decided to shop with more than pure logic or visual appeal, choosing to combine them into these buying criteria:
Functionality
Whichever basket design you choose, you want to be sure that it is functional. If you want to have a pink basket with fluffy edging and feathers, that's your choice, but it should be functional too.
It needs to be large enough to take a range of toys, and if your dog will be collecting and fetching their own toys, it needs to be open and close "friendly" so your dog can open and close it without assistance.
I like for a basket to have a cover, but this is a personal choice, and you may find an open basket more useful as you would be able to pack larger toys in more conveniently.
Stability and Durability
In my opinion, a toy basket is only as useful as its ability to remain standing or last. There is no point in spending a hundred dollars on a basket, only to have it perish within a few months or start to reek because the material it's made from absorbs smells (and then you have no option except to throw it out).
When I test a dog toy basket, I like to make sure it can carry a substantial load (at least 30 plus pounds). This means the basket needs to be made from durable materials using sturdy construction methods.
I also want a toy basket that will retain its shape and remain upright when it's loaded with my puppy's 101 toys. Otherwise, I'd have to pick up toys again if it kept upending.
Design
The chances are that the toy basket will be a presence in your home. It's not going to be hiding in a cupboard or behind a door, so you want something pleasant to look at. I like something in neutral tones because it can then fit in with the décor of any room I move it to. You may prefer something bright and colorful, so this is again a personal choice.
Price
The cost of a toy basket needs to be substantiated by the materials, durability, and visual appeal. Basket-type storage facilities are much more pricey than fabric types, and this is again a consideration to keep in mind. Basket storage units can last a really long time, which may make it worth the cost, but you may also prefer a cheaper soft-touch tub that you can wash.
Reviews and Ratings
All of the products considered for this dog toy basket ideas list have achieved at least a four-star rating, making them popular with other dog owners—giving me a firm indication of the quality of a particular basket type.
Best Dog Toy Basket Ideas and Picks
Most Washable Dog Toy Basket Idea
At some stage, your dog will probably mess with their toys or on their toy basket, and this will necessitate a good cleaning of the toy basket. The Morezi Felt Pet Toy Box and Dog Toy Box Storage Basket Chest Organizer is hand washable, which is great news for dog owners who have messy pets and equally messy toys.
Pros
Available in 5 sizes ranging from 15 x 10 x 7 inches to 15 x 10 x 9 inches
15 color and design options to suit your taste
Great for decluttering living room areas by sorting dog toys neatly
Spot treatment for stains or hand washable to thoroughly clean the basket
The basket is machine washable, too, though you may be required to iron to remove creases
Cons
Rigid design can choke small dogs that try to remove toys over the rim of the basket; just be sure you order the right size to prevent choking.
There are a few minor issues with the handles, which are chewing hazards and have been known to detach.
Large dogs may flatten the basket while looking for their toys, though this doesn't damage the basket.
If your concern is cleaning up the basket and toys, then this is a winner since the Morezi basket can be washed by hand or in the machine. Be careful with the handles, and I advise removing them if your dog is a bit of a chewer or when you wash the basket.
Best Wicker Dog Toy Basket Idea
The Bone Dry company offers you the best wicker-type basket for storing and collecting your dog's toys in their Bone Dry Bone-Shaped Hyacinth Storage Basket.
The cute bone-shaped basket is a real eye-catcher, but it is also incredibly durable and well-made. This wicker basket will ensure your dog's toys stay neat and collected, and it is chew-resistant, thanks to the metal frame that supports the construction.
Pros
Available in three sizes: 18 x 11 x 7.5 inches up to 24 x 15 x 9 inches
Easy care with simple wet wipe required to clean if soiled
The fake wicker appearance is achieved with a more durable polypropylene
It makes an ideal gift for dog-loving friends
Cons
Only suitable for indoor use
Not fully washable
More pricey than other baskets
Design can present a choking habit if the basket is too large for the dog to reach inside, but getting a smaller basket size will negate this problem.
If you want to opt for a covered wicker basket, you can choose the Bone-Shaped Wicker Storage Basket, also by Bone Dry, which has a lid that closes and latches. As an added bonus, this faux-wicker basket looks great in most décor schemes, and its neutral color blends in well with your existing furnishings.
Most Popular Dog Toy Basket Pick
Sometimes, when you're not sure, you can opt for a general choice that has received great online ratings and rave reviews by other dog owners. This option is definitely won by the Bone Dry Paw Print Dog & Cat Collapsible Storage Bin on Chewy. This basket is also available through other major online retailers, and it is equally popular there.
Pros
The polyester bin is fully wipeable
Strong rope handles for easy transport
Metal ring at top and cardboard reinforced bottom provides a sturdy shape
Large storage capacity (15 x 15 x 12 inches size)
Cons
Rope handles are tempting for dogs to play with
Dogs can drag the whole basket around
Shape collapses after a few weeks of use if the basket is collapsed repeatedly
This particular toy basket is popular with a huge recommendation rate on Chewy, but is it worthy of the title of best dog toy basket as well as being most popular? I wasn't quite convinced, so I kept searching.
Best Large for Large Toys Dog Toy Basket Idea
When you have a large dog, you end up with super-sized toys, and it's for four-legged family members like this that you need a huge dog toy basket. Luckily, I found just that!
The MINTWOOD Design Extra Large 22 x 14 Inches Decorative Woven Cotton Rope Basket is up for the challenge of keeping those oversized stuffed teddies, and giant rawhide chew toys stored for your giant puppy.
Pros
Made from 100% cotton rope, which is hygienic
Dog-friendly since there are no sharp edges
Soft to the touch, allowing for the basket to be fully collapsed
It easily springs back into shape when opened
Huge size (almost 23 gallons) at 22 by 14 inches
Reinforced double stitched handles
Cons
After some use, the basket may sag slightly, and repeated folding to store the basket can exacerbate this.
The basket holds its shape better once it is filled, which may mean you need to place a doggy blanket inside to ensure the basket stays round.
Not a weight carrier, so moving heavy dog toys by carrying the basket is not advisable.
While this is not a suitable basket to carry dog toys around in, I do love the size and the fact that it is soft enough for my dog to easily pull out their toys without hurting themself or the toys hooking on sharp edges. Stack it in the corner of the living room and teach your dog to drop their toys inside—you won't regret it.
Most Practical Wet-Toy Dog Toy Basket Pick
My dog loves swimming, and afternoons are spent in the pool with a range of toys to amuse us and Frieda, my Weimaraner. This does mean that we end up with a stack of wet, soggy, and sometimes smelly toys. I was looking for the perfect wet-toy basket, and luckily, I found it—the Spectrum Diversified Macklin Basket, Dog Bone Design, Industrial Gray.
Pros
Open design allows wet toys to dry out
Easy to clean, wipe the sides with a wet cloth
Steel sides provide a uniform facing when placing the baskets in a cube holder
Smooth, non-hook sides allow for dogs to safely take out their toys
12.75 by nine by 8.5 inches dimension for ample storage space
Steel coating is rust-resistant
Wire handles allow for easy transportation of the basket and its contents
The basket is sturdy and destruction proof
Cons
Smaller than other toy baskets
Costlier than other toy baskets
Sides are too high for small size dogs to pull toys over the edge
While this wire basket is a bit more pricey than other toy basket ideas, I love that I can use it to soak all my dog's toys when I clean them. It's great for those slobbered toys or pool dunkers that my Frieda brings to the basket after a day of poolside play.
Best Designed Long-Term Storage Dog Toy Basket Idea
My final choice is a bit of a far-left choice. It's based on my own experience with storing puppy toys when your dog is no longer a puppy. While you may want to keep a toy for sentimental value, it might also be suitable for your next puppy in a few years. Using the Wayfair Basics Fabric Box as a storage idea is a real winner.
Pros
While not really designed for dog toys, this is an ideal way to store toys long term
Handy peek window to see what's inside
12 x 24 x 18 inches in size, this box is ideal for storing dog blankets too during winter
Convenient zip closes the box to keep toys clean
Handy carry straps for easy transport and storage
Made with polypropylene, which is fully wipeable
Easily packs into closets or linen cupboards for storage
Cons
The box design is not self-sustaining, and it collapses when not filled, but since you're storing toys, this won't be a problem.
Not intended for frequent opening and closing as this is for long-term storage, but you will probably not be opening this daily.
When I ordered this box from Wayfair, I instantly realized the structure wasn't quite as sturdy as I wanted, but with the bottom of a cleaned out pizza box inserted to keep the bottom from flexing, I now have a sturdy box to store toys in or my dog's winter clothes during summer.
Best Dog Toy Basket Ideas and Picks FAQs
Question: How do You Store Dog Toys?
Answer: Dog toys can be stored in any container that will keep them together and safe. The idea with a dog toy container is to ensure your dog doesn't leave their toys all over the house while making sure that the toys are all kept together.
Question: What Type of Basket is Best for Storing Dog Toys in?
Answer: There are many different types of baskets to choose from, and it will ultimately depend on the size of your dog's toys, the type of toys, and whether the toys will need frequent washing or not. If the toys are quite dirty, you need to choose a container that can be washed often.
Question: How do You Know a Basket is Right for Your Dog's Toys?
Answer: Consider the overall size of your dog's toys. Will the toys all fit in the container without tumbling out the top of the container? If the toys will fit without falling out, it is a suitable size. Next, consider the material. Wicker baskets can sometimes hook on soft toys, so this type of container is best for hard toys or chew toys.
Question: How do You Stop a Dog Chewing on Their Toy Basket if They Want a Toy?
Answer: When you notice your dog chewing on the basket, firmly correct them by saying no. Next, let them sit, encourage them to lift a paw, or ask for a toy by giving a soft bark. When they do this, open their toy basket and let them choose a toy.
Repeat this process every time you see them chew at the basket. This will teach your dog to ask politely for a toy instead of trying to chew through to get one.
Question: How do You Get Your Dog to Use Their Toy Basket?
Answer: Help your dog to place their toys into the basket. When they bring the toy back, if you play fetch with them, reward them when they drop the toy into the basket. This will encourage your dog to place the toy in the basket rather than on the ground.
Question: What is the Best Material for a Dog Toy Basket?
Answer: Since dog toys require cleaning, your basket idea should also be easy to clean. Choosing something that is fully washable, like polyester or cotton, is a great idea. Be sure to pick a material that is dirt resistant and will repel water too.
The Final Verdict on the Best Dog Toy Basket
My dog loves her toys, and I am sure your own pooches are no different. Keeping those toys clean and organized can be a challenge, but luckily, these toy basket ideas will keep your dog and your home at peace.
My Frieda is a great swimming enthusiast, so I naturally want to choose the Spectrum Diversified Macklin Basket, Dog Bone Design, Industrial Gray as the overall winner, but I have to admit that the Morezi Felt Pet Toy Box and Dog Toy Box Storage Basket Chest Organizer wins due to its overall appeal.
The Morezi felt basket is ideal for dogs of any kind, and it can hold an impressive amount of toys due to its sturdy construction. It's also fully washable, which means those wet toys are less of a problem than if Frieda was to place them in a wicker style basket.
Whichever toy basket idea you like the most and end up choosing, be sure to teach your dog about how to use their toy basket, and you will be making life a lot easier for you; plus, it gives you and your pooch a great way to bond too.
Continue reading:
How To Pick Out Toys For A Puppy