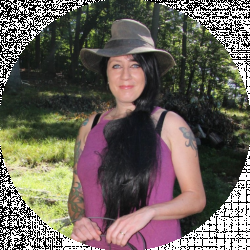 Latest posts by Samantha Biggers
(see all)
Easter can be a lot of fun for everyone but have you ever considered how to include your dog in the fun? From delicious organic treats to collars, costumes, and complete Easter baskets, there are options that your dog will be sure to enjoy. Scout has put together this list for all sizes of dogs and budgets.
Dressing up your dog can add some fun to your Easter holiday. A lot of the gifts on this list are things that your dog will enjoy for far longer than just Easter!
Scout's Easter Picks
Reelok Pet Dog Puppy Cat Chewing Rope Carrot Shaped Molar Cotton Knot Clean Teeth Healthy Teeth Chew Fun Toy Easter Toy
If your dog enjoys a good rope toy then this adorable carrot is sure to please. Easter for your dog can be fun and practical at the same time because this toy offers hours of entertainment and cute fun. This rope measures 9 inches in length, so even big dogs can have a good time with it.
Easter Bunny Gray & Pink Rabbit Ears for Large Dogs Headband by Midlee
What would Easter be without some great bunny ears for your pooch? This set adjusts from 4″-8″ wide so it is good for medium to larger dogs. The headband is coated in plush fabric so it is more comfortable for dogs to wear.
Blueberry Pet 4 Patterns Easter Spring Bunny and Egg Designer Dog Collar in Sky Blue, Small, Neck 12″-16″, Adjustable Collars for Puppy Dogs
Even pets that aren't into wearing clothes won't mind a collar change. This Easter collar from Blueberry Pet offers a colorful and fun way to enjoy Easter with your Pooch. These collars run a little small. The medium is good for a dog with a 12″-16″ neck.
Hoppy Easter Egg Box of Dog Treats
For a special dog treat why not try out a box of truffles with a delicious cake bite included. These specialty dog treats feature a free-range chicken recipe that dogs find irresistible. The tasty yogurt coating is naturally colored using vegetable dyes so you don't have to be concerned about a bunch of artificial colors. The ingredients go above and beyond, and include cage free eggs and organic oat flour. There are no corn, wheat, or soy in these gourmet Easter treats for your dog!
Happy Easter Dog Treats. Organic, Gluten & Wheat Free treats for dogs. Made in USA.
Easter cookies are something to look forward to. Your dog can get in on the cookie fun with their own box of gourmet cookies baked with their tastes and nutritional needs in mind. Now dogs don't have to be left out of all the Easter goodies in their household! Kids will have fun giving these peanut butter and carrot cookies to all their dogs. These treats are made without corn, wheat or soy and all ingredients are human-grade and free of artificial colors and flavors!
Stripe Ears White Easter Rabbit Dog Toy by Midlee
A bunny chew toy will keep your dog happy long after Easter has past. This toy is made of soft corduroy and measures 11 inches. While this is a pretty big toy, it is light enough for smaller dogs to wrestle around with and chew on. It has a squeaker inside to get your dog excited and playing.
Easter Basket Dog Gift Set by Midlee (Large Bandana, Purple Basket)
If you can't decide what to get your dog than why not get them a little bit of everything? This Easter basket contains the carrot rope toy, corduroy bunny, an Easter themed bandana, a plush egg squeaker toy, and four organic dog cookies in peanut butter and carob flavors. This is the basket that really includes your dog in one of the more popular Easter traditions.
Easter Egg Dog Shirt Collar Tie (XXX-Large)
Your dog will be looking their best for Easter dinner in this snazzy Easter egg tie with collar. If clothes are not an option then a tie can be the solution to getting your dog to dress up a bit. This tie comes in sizes from medium to XXXL so it is an Easter outfit to consider for most any dog!
Easter Dog Toy Gift Basket with Assortment of Durable Dog Toys and Dog Treats with FREE Adorable Soft Blanket – Bundle
This Easter basket has a lot of useful and fun stuff for your dog. First, there is the soft and snuggly blanket that dogs will love to lay on while chewing and playing with the 10 included toys. Not only that but there are four flavors of treats to choose from and munch on. All this fun comes in a functional tote that you can use to store toys.
Kirei Sui Chevron Easter Egg PETS Tutu Dress Large Blue
What Easter list would be complete without at least one Easter dress? This super cute tutu and body suit style dress is just what your little fashionista needs to look their best on Easter. This is a fun choice for parades and fundraisers. You are sure to get some smiles and laughs. Unfortunately this dress is sized for only smaller dogs.
Tail Trends Easter Dog Bandanas with Easter Bunny and Easter Egg Designs – 100% Cotton (M)
For an easy Easter-themed outfit all you really need is a bandanna. This affordable bandanna is available in two sizes and features a cute bunny. Any dog that is comfortable wearing a collar will probably do just fine wearing this all day! The large size fits a neck up to 24″ so if you are having a hard time finding cute things for your big, lovable pooch, then this is your solution for Easter!
Blueberry Pet 5 Patterns Soft & Comfy Easter Spring Made Well Lovely Floral No Pull Mesh Dog Costume Harness Dress in Lavender, Chest Girth 19″-21″, Small, Adjustable Harnesses for Dogs
Blueberry Pet is famous for their variety of patterns and quality dog products. This harness is functional and cute. It is not hard to get dogs that are used to harnesses to wear something cute if you get this for them. The soft and comfortable padded harness has a pretty floral print and attached rosettes. It really looks like a dog dress! This particular style is currently just availble for smaller and medium sized pooches.
DIY Dog Easter Gift Ideas Ideas
Bake your dog some delicious treats and get them a new chew toy.
Put together your own Easter basket for your dog. You know what they like the most so why not put a lot of their favorite stuff in a basket for them to enjoy?
Use a new dog bed as a basket and fill it with thoughtful Easter gifts for your pooch!
Planning Your Easter
If wearing costumes is a new thing for your dog, you should try to get them used to it before all your relatives come over for Easter dinner! Scout knows that there is something on this list for any dog! You don't have to get too complicated to allow your dog to be included in Easter fun. A cute collar and some delicious treats will make them happy and those around you will be sure to smile.
Remember to monitor the number of treats your dog eats around Easter. All those dog cookies may be delicious but too much of a good thing can happen if everyone is treating your dog! Smaller and more sensitive dogs should be watched even more closely. Plus if you limit treats they can enjoy their food gifts for many days to come!
Scout wishes all his friends a happy and fun-filled Easter holiday!
Continue reading:
10 Best Dog Pumpkin Costumes (Where to Find Them)
11 Best Thanksgiving Costumes For Your Dog (Updated 2022)