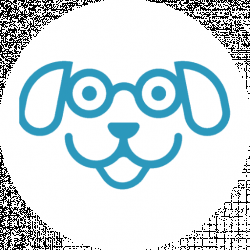 Latest posts by Scout Knows Team
(see all)
You've decided to bring a dog into your life. Hopefully, you've done your homework, researched dog breeds, and know how to housetrain a puppy or help an older dog adjust to his new life in your home. You've decided where your new dog will spend the first few nights, and you have asked your friends with dogs for veterinarian, dog walkers, and trainer recommendations. You're ready. You have everything except, you know, the actual pooch. So where do you get a dog?
Many people are now thinking, what's the problem? I'll just run down to the local pet store and pick out a puppy. Easy, right?
Not so fast. Buying a puppy from a pet store may be easy, but it may cost you more down the road. And that's because all puppies, without exception, that are sold by pet stores come from puppy mills. When you buy a puppy from a pet store, you won't get information about the parents, a health contract, or any support after you leave the store. If you buy a puppy with a deadly disease or a genetic disorder, you may be in for some serious heartbreak, not to mention the significant damage to your wallet for medical expenses.
Don't buy a dog from a pet store!
If you don't know what a puppy mill is, you may be in for a shock. Puppy mills are places where dogs suffer, living out lives without love, comfort, happiness, or even basic veterinary care. A puppy mill is a large-scale commercial breeding facility that prioritizes money over the wellbeing of their dogs. Puppies from these places are bred without concern for health, genetic diseases, or the early care from the mother that is essential to a dog's lifelong good health. The breeding dogs left behind once the puppies are taken live in terrible, inhumane conditions often without access to good nutrition, clean water, any veterinarian care, exercise, or human contact. These dogs live out their lives in unclean cages, frequently never seeing the light of the sun, going for a walk, playing, or putting their paws in a patch of grass. When you purchase a puppy from a pet store, you are supporting these puppy mills.
The puppies sold by pet stores may be cute, but many have serious health problems ranging from treatable diseases like giardia, kennel cough, and mange, to lifelong or lethal diseases like parvovirus, distemper, liver shunts, kidney and heart disease…the list is a long one. And that's not even addressing the kind of behavioral problems that can present in puppies who are taken from their mothers well before the recommended 8–12 weeks and the lack of early socialization from other puppies, adult dogs, and the world in general.
If the employees or the owner of a pet store tell you that they "get their dogs from small breeders," don't believe them. Best Friends Animal came to New York and physically went to the facilities of these so-called "small breeders." Without exception, every single place was a puppy mill.
What's the difference? A breeder is a breeder, right?
Wrong! A reputable breeder will always insist that they meet you in person. They want to see you interact with the puppies. They will make sure you have the equipment you need: a dog carrier for small dogs, a collar/harness and leash, the food they've been feeding the puppies, a crate or a dog bed. Some will even send you home with a bag full of goodies. They will check up in a few days to see how you and your new dog are doing. They don't want their dogs going to just any home; they are looking for the best homes.
Don't buy a dog online!
Most puppies sold online are from puppy mills. The other puppies sold online come from backyard breeders. A backyard breeder is an amateur breeder who has little to no knowledge of how to produce healthy puppies. This type of breeder is different from your friend or your neighbor who has a great dog and wants to breed him or her. Backyard breeders are only interested in profit. They may appear to be your friendly neighbor, but there's a difference between your friend who loves her dog so much she wants one litter and the backyard breeder who breeds their dogs over and over and over. A female dog should only have between 3 and 4 litters. More than that puts the dog's health in jeopardy. And even those backyard breeders who only breed their dogs once in a while are not knowledgeable about breeding. They don't screen for genetic problems or offer health clauses or advice. Of course, there's no guarantee that any dog you get won't end up with breed problems (luxating patellas and hip dysplasia for example). But with a responsible breeder you have options.
Now, let's talk about where you can get a puppy that's healthy and happy.
You can find a puppy or an older dog at a few reliable sources: a reputable breeder, a shelter, someone you know whose dog has had a litter, or sometimes a veterinarian's office. Read on to find out why and where to find the dog of your dreams.
Finding a Dog at a Shelter
There's a rumor going around that shelters make it impossible to adopt a dog. They want you to fill out questionnaires, provide references, and some even insist on a home visit.
All this may be true — but that's a good thing. Shelters want to guarantee that the dog is going to a safe home with people committed to providing love and care for the dog's lifetime. In other words, they don't want to see the dog coming back into the shelter (although their door is always open if something unforeseeable happens that prevents you from caring for your dog at any time in the future). That means they care deeply about your dog. There are plenty of shelters that don't have all these requirements. They will all ask enough questions to assess the home situation, but many don't mandate a home visit.
Most city shelters have websites where they post pictures and information about their current dogs. You can call ahead and let them know you're interested in a particular dog, but beware. Just because a dog is cute doesn't mean it's a match made in heaven. You may not have that instant connection you're looking for. If that's the case, don't worry. There are so many other dogs to meet until you find the perfect-for-you pet.
New York City Shelters
The Animal Care Centers of NYC. (http://www.amcny.org/) Located in all five boroughs, the AC&C is the largest shelter system in the city. You can view their available dogs on their website and choose the location, age, size, and gender. This is a high kill shelter, so if you see a dog you're interested in, act quickly. You can download a pre-adoption questionnaire and bring it filled out to the adoption center.
Other shelters include:
• Animal Haven
212-274-8511
200 Centre St, Manhattan, (Corner of Hester Street)
http://www.animalhavenshelter.org/
• The ASPC
212-876-7700 ext. 4120
424 E. 92nd St. (between 1st and York Avenues), Manhattan
• Bideawee
866-262-8133
410 East 38th Street, Manhattan
• City Critters
212-252-3183
(Dogs are in foster care or at various places listed on their website. They deliver the dog to your home for an introduction.)
• The Humane Society of New York
212-752-4842
306 East 59th Street between 1st & 2nd Avenues, Manhattan
http://www.humanesocietyny.org/adoptions/
• Sean Casey Animal Rescue
718-436-5163
153 E 3rd Street, Brooklyn
• Social Tees Animal Rescue
212-­614-­9653
325 E 5th Street, Manhattan
• Badass Brooklyn Animal Rescue
Contact by email: [email protected]
http://www.badassbrooklynanimalrescue.com/
• North Shore Animal League
516-883-7575
25 Davis Avenue, Port Washington, NY
Another source for rescue is the website, Pet Finder (https://www.petfinder.com/). You can enter a breed, age, and location, and the site accesses dogs available for adoption from multiple organizations.
Adopting a puppy from a shelter will cost a small adoption fee, which is a fraction of what buying from a breeder will cost. The adoption fee normally includes spay or neuter surgery, vaccinations, and sometimes a percentage off training classes.
Finding a Dog at a Breeder
If you plan to buy a dog from a breeder, you still need to do some research. There are several resources you can use to find a reputable breeder that's trustworthy, has a history of producing healthy puppies, and will be willing to stay in touch for any questions you may have after you take home your dog.
How do you know if a breeder is responsible? There are few signs to look for:
Responsible breeders only sell their puppies to people they meet in person.
Responsible breeders don't sell their puppies to anyone who asks. A reputable breeder will ask you questions about why you want a dog, who will take care of him or her, and how you plan to handle training.
Responsible breeders ask for references.
Responsible breeders will encourage you to spend time with the puppy and the puppy's parents.
Responsible breeders will ask you to sign a contract saying that you will spay or neuter the dog unless you plan to show the dog.
Responsible breeders will ask you to provide documentation that the apartment building where you live allows dogs.
Responsible breeders will show you the areas where their dogs live, which should be clean and comfortable with access to fresh water at all times.
Responsible breeders treat their dogs as pets, not a source of income. Their dogs are family members.
Responsible breeders do not have more dogs than they can care for.
Responsible breeders have dogs that appear energetic, happy, and unafraid. They will greet visitors rather than cower or hide.
Responsible breeders do not breed more than one or two breed types. They are educated about the breed, which includes specifics like health, genetic problems, proper nutrition, and exercise requirements.
Responsible breeders are knowledgeable about the breed's potential genetic conditions and are able to provide documentation that the parents do not have these conditions.
Responsible breeders limit the amount of litters their dogs have in their lifetime. They do not always have puppies available.
Responsible breeders have an emotional connection to their dogs. Their dogs should be comfortable and happy around them.
Responsible breeders don't remove the puppy from the mother before 8 – 12 weeks after birth.
Responsible breeders have a consistent relationship with their veterinarians and will show you the dog's health records.
Responsible breeders will advise and offer guidance on care, health, and training.
To find a reputable breeder, talk to a veterinarian, a friend, local breed specific clubs, or professional dog shows.
Your local veterinarian is also a good source. They may have puppies in their care that have been left behind by their clients. The good news is that you know the health of the dog has been checked out, and any problems are being treated.
You can also check out the AKC Puppy Finder, but all the rules still apply to the breeders listed; you must determine that they breed dogs that are healthy and happy rather than breeding purely to meet the breed's ideals. The AKC focuses on breeding purebred dogs "whose appearance, temperament, and ability are true to their breed." However, mixed breed dogs are just as great and often they're healthier as the potential for the breed's genetic diseases is significantly reduced.
If your friend's dog is having puppies, find out as much as you can about the health of the parents. Ask about specific genetic problems. Figure out what kind of temperament you're looking for (active, calm, silly, social), and meet the puppy before agreeing to adoption. Remember, dogs are a long-term commitment. Just like any relationship, you should look for a dog that complements your own temperament and lifestyle.
Continue reading:
How to Find a Good Rescue Center
Breed Restrictions for Apartments: Most Common Dogs Not Permitted