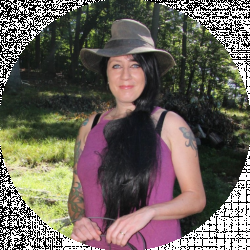 Latest posts by Samantha Biggers
(see all)
When it comes to Teenage Mutant Ninja Turtle dog costumes there are a lot of fun options and styles for dogs of all sizes. From shells that fit like a harness to full costumes, Scout has you covered for Halloween, dog parades, benefits, and more. Our pick for the best costume is the basic shell and mask array. A full headpiece is too much for some dogs and the harness style shell is easy to adjust and get a great fit. This is also a good option for larger dogs or those that are built short and stout like pugs!
No products found.
Best Store Finds
Some costumes may be easier for some dogs to wear than others. If you and your dog have been together awhile then you may have noticed that certain things bother them more than others. Some costumes go over the ears which can feel unnatural to many dogs. On the other hand, there are dogs that seem like they are into wearing clothes, especially when they realize all the love and attention it gets them when they are around other people. Costumes can also be part of a revolving wardrobe for your dog that gets cold easily.
Don't expect your dog to immediately be into the idea of any costume. If you can do it then get your costume well ahead of the time you want them to wear it so you can give them ample time to get used to it. You don't want to be in a situation where you have an hour until a fundraiser only to realize there is no way your pooch is going to get into that costume you spent so much time finding and thinking about.
This an officially licensed Leonardo costume that covers a lot of a pooch. The headpiece gives them some extra eyes and the full body suit aspects will help keep a dog warmer. This is a costume that is cute but probably best to just bring out for a rare occasion. This is definitely not a costume that a dog that is a chewer will do well with. There are just too many spots where they can get at the costume and damage it. For the calm dog that is used to clothes though, this costume is the real deal and still under $20.
If Raphael is your favorite turtle then this is the costume you have been looking for. This soft and comfortable costume is sure to last through many of your gatherings. Since the costume comes in a wide range of sizes, you can dress up all your dogs. Dress up one as Raphael and one as Leonardo if you have two. In a dog parade or at a fundraiser you might want to plan out a group costume and all stick together. Kids are still into the Teenage Mutant Ninja Turtles so you are sure to get some smiles and create some happiness.
Now your dog can look just like Michelangelo with this polyester jersey style costume with face mask. It is hard not to love the brandishing turtle arms and the cute mask. This costume has a bit of give to it so sizing doesn't have to be as precise as some costumes. It may take a little time to get your dog used to having something around their eyes.
For getting the point across and offering comfort to your dog, this is the costume you need. This adorable stuffed shell compete with plush turtle weaponry is super soft and comfortable since it is made of fleece and stuffed. Some dogs may get a little hot wearing this especially if it is outside on a warm day. The mask is made of ballistic nylon so it can stand up to some chewing and tugging if required.
A Teenage Mutant Ninja Turtles dog t-shirt is a simple costume alternative. No matter what you do some dogs are just not going to be excited to wear costumes that seem very restrictive or impedes hearing or even vision. A dog t-shirt can also be combined with other accessories if you can get your dog to wear a fun collar or mask. Just be sure to measure well to ensure a snug but not too tight fit and your dog will be looking sharp.
When it comes to keeping it simple this is the costume that gets attention and is easy for dogs to wear. Scout loves that it has a treat stash pouch so your dog can take some snacks with them in the next dog parade. Halloween gives ample opportunity for your pooch to garner some attention and gather some treats up. This is a fabulous choice for dogs that are used to wearing backpacks. Three different sizes at reasonable prices makes this a winner!
No products found.
This fun bandana is something you can get even the most stubborn pooch to wear. While it is not a full Ninja Turtle Dog Costume, it is a lot of fun and the price is right.
These Teenage Mutant Turtle dog tags make a fun accessory to a dog collar. You could add this to a strap on shell costume for some extra fun. Even the most difficult to dress dog is going to be able to wear this accessory.
DIY Teenage Mutant Ninja Turtle Dog Costumes
We love DIY costumes because unlike store-bought costumes, they can be tailored to fit any size dog.
This creative approach is fun and easy for kids to do and makes for a good afternoon craft project. All you need for this costume is a cheap disposable turkey pan, some ribbon, a green dog t-shirt, and some craft paint. A version of this for a smaller dog could be made with a smaller baking pan.
If the idea of busting out the baking pan was a little too much for a beginner like you, or if you're really just looking for something no-fuss, this no-sew costume is perfect. For bigger dogs, simply swap the green dog t-shirt for either an older child or adult t-shirt (depending on the size of your dog).
General Tips
As you can see there are a lot of really cool turtle costumes to choose from. If you have a hard time deciding then you might want to get a basic strap-on shell and make different colored masks so your dog can be a different turtle whenever the occasion calls for it. Sizing and the build of your dog should also be major factors to consider. A dog needs to be as comfortable as possible in their costume if you want them to be on good behavior and at ease. Starting with very simple dog clothes and working your way up to a full costume is advisable especially if you are the proud dog parent of a puppy that is still trying to find their way in the world! Scout homes this post has inspired you to be creative with your dog's next costume.
If you like, you can also check some of the cutest dinosaur costumes for your dog.
Continue reading:
10 Adorable Pokemon Costumes For Your Dog (Including Charmander!)
10 Best Dog Pumpkin Costumes (Where to Find Them)