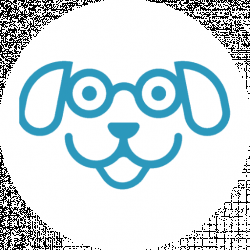 Latest posts by Scout Knows Team
(see all)
Our Recommendation
FirstMate Dog Food is manufactured in Chilliwack, Canada, by Taplow Feeds. Apart from the lamb that they export from Australia, most of their ingredients are sourced locally. They use natural ingredients and do not add artificial colors and preservatives to their dog food. As a result, consumers may observe variations in the appearances of different dog food batches.
There are several FirstMate dry dog food recipes and all of these meet the AAFCO nutrient standards. Also, none of FirstMate's dry dog recipes have been recalled for poor quality and suspected contamination.
A common theme across the different FirstMate Limited Ingredient Dry Dog Food recipes is that they all contain natural vegetables and fruits, a single source protein, and no filler grains. This dog food does not contain any animal by-products. The only preservatives used are mixed tocopherols.
FirstMate Limited Ingredient Dry Dog Food is excellent for dogs that have digestive problems and those that suffer from food allergies. Single source proteins like chicken, lamb, or fish are easier for dogs to digest, while natural vegetables and fruits provide antioxidants that dogs need to boost their immune systems. Many pet parents have noticed a distinctive improvement in their dog's health after being put on a FirstMate dog food diet.
Ingredients
This is a compilation of FirstMate ingredients used across their various different dry dog food packages. Each dog food formula will contain some of these and not others. Please check when buying –
Chicken Fat, Chicken Meal, Lamb Meal, Turkey Meal, Herring, Salmon, Pacific Ocean Fish, Anchovy, Fish Meal, Blueberries, Raspberries, Cranberries, Burbank Potato, Norkotah Potato, Tomato Pomace, pearled barley, oatmeal, brown rice, Biotin, Calcium Propionate, Choline Chloride, Cobalt Carbonate, Dicalcium Phosphate, D-Pantothenic Acid, Fish Oil, Folic Acid, Glucosamine Hydrochloride, Iron Proteinate, Iodine, Manganese Proteinate, Copper Proteinate, Methionine, Niacin, Pyridoxine Hydrochloride, Riboflavin, Selenium Yeast, Taurine, Thiamine hydrochloride, Vitamin E Supplement, Vitamin A Supplement, Vitamin B12 Supplement, Vitamin D3 Supplement, Yeast Extract, Yucca Schidigera Extract, Zinc Proteinate.
FirstMate Pet Foods Chicken with Blueberries Dog Food, 5-Pound
Nutritional Analysis
Pet food ingredients, nutritional values, and the way they are labeled for consumers are monitored by several organizations in the United States including the Food and Drug Administration (FDA) and the NGO, Association of American Feed Control Officials (AAFCO).
Each year the AAFCO publishes two sets of nutritional minimum standards for dog food intended to help specify if a food is suitable for:
1. Dogs in the growth & reproduction phases of life
2. Adult dogs maintaining a healthy weight and activity level
Caloric Content
The caloric count varies across the different food formulae of FirstMate Limited Ingredient Dry Dog Food, with the range being –
484 kcal/cup – 540 kcal/cup
Guaranteed Analysis
| Nutritional Component | Value | Meets AAFCO Growth & Reproduction Standards | Meets AAFCO Adult Maintenance Standards |
| --- | --- | --- | --- |
| ____________________________ | ____________________ | ____________________ | ____________________ |
| CRUDE PROTEIN | 11.0% min | – | – |
| CRUDE FAT | 7.0% min | – | – |
| CRUDE FIBER | 1.0% max | – | – |
| MOISTURE | 69.0% max | – | – |
* – indicates not yet analyzed
Transition Instructions
If your dog is accustomed to a particular dog food and you want to change to FirstMate Limited Ingredient Dry Dog Food, it is best to make a gradual transition to the latter. The manufacturing company recommends a seven day transition period.
Introduce a small amount of FirstMate Limited Ingredient Dry Dog Food, and after assessing that there have been no side effects from the dietary change, you can go on increasing the portions of FirstMate. At the same time, reduce the portions of the previous dog food, until you are feeding your pet only FirstMate dog food. If your dog appears to thrive on this new diet, you can continue it for the long-term.
Feeding Amounts
Dog food portions should vary according to the age, weight, and activity level of the dog. FirstMate has provided the following chart as a daily feeding guide, and pet parents should refer to the charts on the packaging of the FirstMate dog food formula that they buy –
Weight Senior/Less Active Adult Puppy
LB (Kg) cups (8oz) cups (8oz) cups (8oz)
2-5 lb(1-2.3 kg) 1/8-1/4 cup 1/8-1/4 cup 1/8-1/4 cup
5-10 lb(2.3-4.5 kg) 1/8-1/4 cup 1/4-1/3 cup 1/4-1/3 cup
10-20 lb(4.5-9 kg) 1/4-1/2 cup 1/3-2/3 cup 1/3-3/4 cup
20-30 lb(9-13.6kg) 1/2-3/4 cup 2/3-1 cup 3/4-1 1/4 cups
30-50 lb(13.6-23kg) 3/4-1.5 cups 1 3/4-2 1/4 cups 2-2 3/4 cups
50-70lb(23-32kg) 1.5-2 cups 1 3/4-2 1/4 cups 2-2 3/4 cups
70-90lb(32-41kg) 2-2 1/2 cups 2 1/4-3 cups 2 3/4-3 1/2 cups
90-110lb(41-50 kg) 2 1/2-3 cups 3-3 3/4 cups 3 1/2-4 1/4 cups
110-140lb(50-64kg) 3-5 cups 3 3/4-4 1/2 cups 4 1/4-5 cups
Feeding Instructions
FirstMate Limited Ingredient Dog Food is suitable for dogs of all age groups and all activity levels. It can be fed to dogs in dry form, or you can moisten the dog food with water. It is important to also provide a bowl of clean drinking water alongside.
You can consult the company's daily feeding amount guide to know how much you need to feed your dog, but keep in mind that needs of individual dogs may vary and you may need to make feeding adjustments accordingly. It is usual for most dog food manufacturers to claim that their dog food is complete and balanced, and that you only need to feed their dog food and no other to your dog. This is usually more of a marketing mantra than a fact.
FirstMate Pet Foods Pacific Ocean Fish Original, 14.5 Pound
The Bottom Line
Dogs prone to food allergies will do well with FirstMate Limited Ingredient Dry Dog Food. Protein is the main cause of allergies in dogs, and this can be mitigated with the use of fat and meal products in place of direct protein. Chicken fat, lamb fat, and fish fat, for instance, are free of protein and are therefore safe for dogs with food sensitivities. Chicken meal, lamb meal, and fish meal are concentrated sources of proteins, made by removing all moisture, and are again safe for allergic dogs.
Many pet parents have expressed satisfaction with FirstMate dog food. According to them, their pets eat it readily and have shown a marked improvement in their health, with brighter eyes, shinier coats, and more active dispositions. The dog food is easy to digest and helps their pets maintain a healthy body weight. Some pet parents have found satisfactory results by mixing FirstMate dog food with fish oil, yogurt, pumpkin, and pureed vegetables.
On the other hand, some pet parents have reported health concerns like seizures, bald spots, diarrhea, and urethra blockages after feeding their dogs FirstMate. If this happens, stop feeding this dog food and check if your dog's symptoms change. Also, have your veterinary do a health check up to ascertain if the health issues were caused by the dog food or have some other cause.