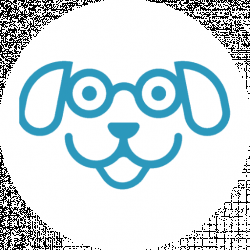 Latest posts by Scout Knows Team
(see all)
Pokemon has grown a lot in popularity. The popularity of Pokemon Go among kids and adults alike has caused a renewed interest in the adorable characters. There is a whole world of Pokemon inspired looks beyond the typical Pikachu. There are a lot of costumes out there for pooches of all sizes.
Perfect Pokemon Costumes for your Pooch
Lillypet Costume Dog Clothes Double Thick Flannel Pikachu Pet Dog Clothes Fall and Winter Size L
This adorable Pikachu soft sweatshirt is a great solution to an all in one costume. Your dog will be cozy and warm with this cute hoodie made for regular wear.
PAWZ Road Halloween Cartoon Design Pet Costume Dog Clothes Puppy Hoodie T-shirt XL
These sweatshirt style dog costumes allow you to choose from four of your favorite Pokemon characters. This means you can dress all your dogs up as a different Pokemon if you want. Sizes range from small to X-Large, but really big pooches may be left out on this one. Sizes run small so make sure to measure your dog well.
Elk Pet Clothes for Dog Cat Puppy Cotton Basic Soft Halloween Christmas Costume Dog Hoodie Coat Winter Sweatshirt Warm Sweater,S
This budget friendly dog sweatshirt is an excellent choice for a Pokemon inspired look. This is one for the small pooches out there and it is cute and comfortable enough to be worn whenever your dog gets a bit cold.
Pikachu I Will Always Chu's You Pokemon Dog Puppy Dog Costume by Pet Crazy
This cute Pokemon dog t-shirt is a great alternative to a full costume. With so many pooches being comfortable with t-shirts even when they are not used to any other clothing, it is important to include some on a costume list. You could team this t-shirt up with a cat ear headband for a more complete look too!
Alfie Pet by Petoga Couture – Madison Squirtle Costume – Size: Medium
This Madison Squirtle costume is impossible not to love. This is a warm, fitted costume, so it is best for those times when your dog is not at risk of getting overheated. This is another costume that is only available in smaller sizes.
Rubies Costume Poke Ball Backpack, Medium/Large
For the bigger pooches out there, here is an adorable Pokeball strap-on costume. It comes in two sizes so your dog is comfortable and cute at the same time. Just strap this one and you are good to go with fun and good times inspired by the world of Pokemon.
Rubie's Pikachu Costume Kit
While these costume accessories are made for an adult person, for a medium to large dog, this would be a good solution to a costume. You could add a yellow dog t-shirt or hooded sweatshirt to these inexpensive accesories for a more complete costume. If things do not fit perfectly, some elastic and glue or a quick sewing job could be utilized to make it more comfortable for your dog to wear.
This cute hoodie is custom made for your dog. If you have a dog that is outside of the measurements listed then you should send measurements to the maker and they will custom craft a hoodie for your dog. They will also make hoodies to make your dog look like Pikachu or Jigglypuff. If you want a high quality costume that will be a great fit for your dog then Froodies has a lot to offer.
Rubie's Costume Pokemon Charizard Child Costume Kit
Although this is sized for a child, it could be used on a dog. You may have to improvise how to attach some and you could also take these accessories and sew them on a dog t-shirt or hoodie and still have an inexpensive costume. Charizard may not be as common as Pikachu but that makes it easier to get a unique Pokemon look for your dog.
This cute harness offers a Pokemon look that is minimal. Even a dog that is not into wearing a costume can tolerate this harness. This harness is mesh and stretchy for comfort. This is ideal for allowing your dog to strut their stuff at the dog park while avoiding a costume that might interfere with playing.
This cute custom crocheted dog sweater is sure to keep your pooch warm and comfortable. This sweater is good for any occasion. You have to love Etsy for offering custom sizing to fit all dogs.
Tips For Dressing Your Dog In Pokemon Style
Look for separates for hard to size dogs
Not all pooches fit into the standard sizes for clothes and costumes. These dogs may be better off wearing separates that you choose rather than costumes that are sewed all into one garment.
Choose themed collars or accessorize collars and harnesses for dogs that don't like to wear clothes
Some pooches can be very difficult to get to wear even a t-shirt let alone a whole costume. Collars, leashes, harnesses, and charms for collars can all be utilized so these dogs can get in on the fun in the world of Pokemon.
Avoid heavy costumes during warm weather or on long-haired dogs.
A lot of the Pokemon costumes for dogs are sweatshirts and sweaters which is great for some dogs but not so much longer haired or more cold tolerant dogs. Even short-haired breeds may become overheated during the summer wearing costumes.
Pokemon Art Dog Pet Cat ID Tag Bone Shape Image Photo Personalized with Key Ring (Charmander)
How about a personalized name tag for your pet? This tag is available in a bunch of Pokemon designs and allows your dog to show off Pokemon all the time with a functional personalized tag.
Nintendo Pokemon Lanyard Key Leash Key Chain with Rubber (Eevee)
This fun lanyard can be used as a short leash for a dog or attached to a collar. If you have a dog that pulls a lot when being led, then you might want something else. This lanyard could be used as a necklace on dogs as well.
Designing Your Dog's Pokemon Costume
As you can see, there are a lot of ways to put a costume together. Like any other costume, you need to make sure your dog is comfortable and not overly restricted in movement. Stretchy fabrics and adjustable straps are helpful for getting a better fit. A lot of costumes are made with some adjustable features but it is important to be sure and not just assume you can adjust a costume a lot. Always get the next size up if your dog is borderline between sizes. A little bit large is better than too tight.
Scout hopes you have found a fun Pokemon costume for your dog or have at least started planning how to make the one that you envision for your dog.
Looking for more cute stuff to dress your dog? Try this simple yet adorable bow tie for dogs.
Continue reading:
10 Best Dog Pumpkin Costumes (Where to Find Them)
15 All-Time Best Dog Mardi Gras Costumes