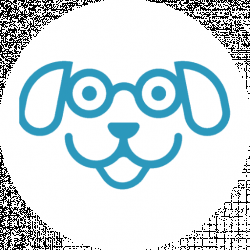 Latest posts by Scout Knows Team
(see all)
If you've used a crate for your pet at any point, you probably know that it's necessary to have a proper base on the bottom to provide your pet with a flat surface to sit on. While some dog crates may come with a fixed base, others require a separate tray that you can slide in and out.
Crate trays can be quite convenient, but some pet parents choose to look into other options for their pets. We'll break down the best trays, and some alternative you might want to consider.
The Bottom Line Up Front
If you're looking for a replacement dog crate tray, here are our picks for the best dog crate trays and alternatives:
Top Pick
Your pet will love to snuggle down on this soft, cozy pad. It is a self-warming pad; you have to insert a reflecting warming pad into the cover and that will warm your pet well. There is also a cooling pad that you can use in the summer. The outer crate cover is removable and can be cleaned in a washing machine.
This is a sturdy plastic dog crate removable tray that will withstand the impact of your dog's claws to a good extent. It has a one-inch lip to keep spills off your floor. You can vacuum or wash it, but some users report that the texture makes it a little harder to clean.
Replacement Pan for Midwest Dog Crate | Amazon
MidWest Replacement Pans are made of durable, odor-resistant, polypropylene plastic and provide leak-proof protection for your pets.
Buy at Amazon.com
We earn a commission if you click this link and make a purchase at no additional cost to you.
11/29/2023 06:39 am GMT
You can get this dog crate replacement tray in several different sizes to fit different dog crate models. The pan is made of injection molded, flexible plastic that is durable, leak-proof, and easy to clean. When you're not sliding it into the dog crate, you can find multiple uses for it around the house.
K&H Odor-Control Crate Pad for Pets | Amazon
The charcoal-infused foam helps in the elimination of odors. These crate pads have a unique design so one crate pad can fit multiple size crates. The breathable mesh is supportive yet comfortable and the non-slip bottom helps keep the pad from sliding.
Buy at Amazon.com
We earn a commission if you click this link and make a purchase at no additional cost to you.
11/29/2023 05:01 am GMT
This dog pad comes in various sizes and has slit corners that allow you to fit it into all types of crates. The pad's non-slip bottom will ensure that it sits well in the crate, and its soft fleecy surface will provide a comfortable resting place for your pet. The pad contains a charcoal foam center to get rid of odors. It's easy to wash and keep clean.
Buyer's Guide To Dog Crate Replacement Trays
Unless the crate has a preexisting base, a dog crate tray, crate pan or its alternative is essential. You don't want your pup to sit on an open steel mesh or frame of their dog cage, do you?
Using A Dog Crate Tray
In addition to creating a base to sit on, a hard crate pan also serves to prevent any of your pet's accidents from leaking down to the floor from the crate. Pet parents may place a mat over the hard surface of the tray to provide their pets with a more comfortable sitting area or line the area with pee pads.
Pros Of Using A Dog Crate Tray
A sturdy and weighty tray provides the pet crate with a solid floor area. Your pet can stand, sit, or turn around on it without any trouble.
Most dog trays have a raised lip running all around and this will prevent accidents and spills from going over onto your floors, protecting them from stains and you from the labor of scrubbing. By using pee pads as well, you provide double the protection.
A correctly fitting plastic tray or metal tray can easily slide in and out of a pet crate. This makes it easier to remove soiled trays for cleaning and to reinsert them afterward.
Cons Of Using A Dog Crate Tray
Trays made of metal are a liability in the winter months as they get cold, and you definitely don't want your pet to be shivering on one of these.
If you use a metal tray, you might find that they have sharp edges and these can cut your pet when they are moving about in the crate and cause them injuries.
Sitting on a hard metal pan surface can be stressful on your pet's joints. If you have an aged pet, you should take special care to lay something soft over the tray.
Metal Pans and Trays
The metal tray or pan can be noisy, clattering away under your dog's paws every time they move about. This is really unfortunate for anxious dogs. Some metal trays can go rusty over time, and you don't want your dog swallowing any pieces of rust. If your dog ate rust from a crate tray, it could cause severe damage.
Plastic Dog Crate Trays
Plastic trays are not as durable as the metal ones, and it can get expensive to find crate pan replacement trays if your dog keeps inventing new ways to break them.
Dogs Often Chew Crate Trays
The jagged edges of broken plastic trays can be sharp enough to cut your pet, and if your dog chews and swallows the pieces, it could lead to intestinal blockages and other health problems. It's essential to get a durable plastic dog crate replacement tray if you choose to go this route. Continual exposure to plastic may not be good for your dog healthwise.
Rubber Dog Crate Trays
rubber create trays offer the same benefits as plastic crates trays, but are often more comfortable for the dog because of the bounce in the material.
Why Pet Parents Don't Like Dog Crate Trays
There are chances of a pet injuring themselves with a plastic or a metal dog crate tray, and people want their pets to be safe and sound and away from any possibilities of injuries.
DIY Dog Crate Trays
There are cheaper DIY dog tray alternative options that you can either buy inexpensively or make on your own if you have a penchant for DIY projects. Some people don't believe in confining their pets to a dog cage, so the issue of using a crate tray doesn't arise.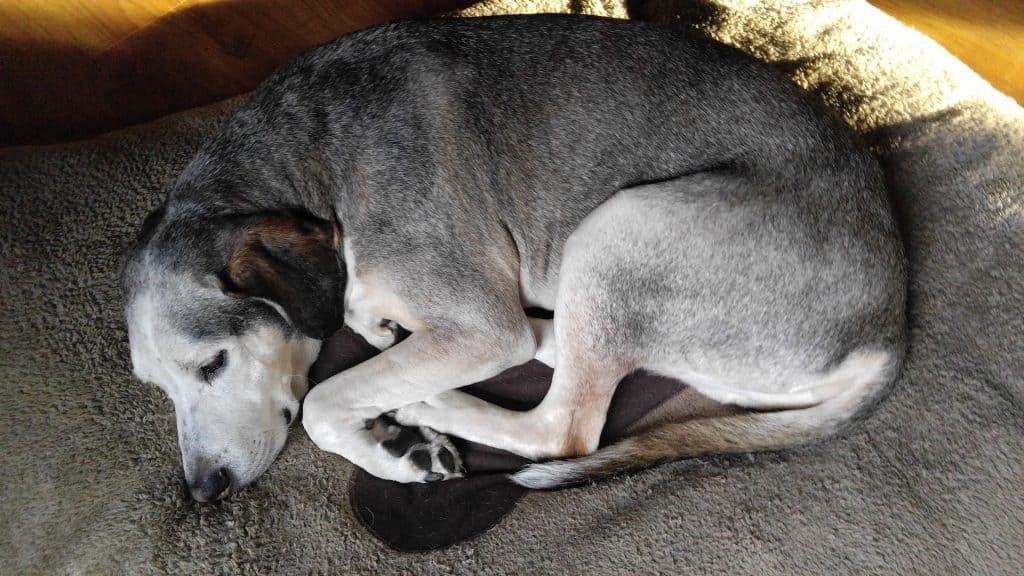 Dog Crate Pads As An Alternative To Trays
Instead of plastic and metal trays, many parents are turning to absorbent fabric pads as a far preferable option for lining crates and kennels. Absorbent pads are mostly made of soft, fleecy cloth, which makes them lighter and more convenient to use. They are easy to keep clean and can be washed in a washing machine. They also provide your pet with a warm and more comfortable sitting arrangement inside the crate.
What to Put Under a Dog Crate: Other Alternatives To Trays
If DIY projects are your forte, you can make your own dog crate tray alternative by cutting a board to the size you want and wrapping it in a plastic sheet. Place this into the crate and throw a rug on top. This DIY tray won't come with a lifelong guarantee, but hey, you can't have everything.
Cut a plywood board so that it correctly fits into the crate, and wrap it in a plastic sheet before setting it in place.
Take a thick rubber sheet, cut it to the required size to fit into the crate, line it with a layer of newspapers, and put the dog's rug over it.
Use a cut section of an old linoleum to cover the crate base.
Add a pee pad if you deem it necessary.
Dog Crate Tray Alternatives to Buy
Bone Dry Striped Pet Cage Mat | Amazon
Bone Dry Pet Mats provides your pet with its own dining area to minimize mess. It absorbs spills and keeps their eating area nice and dry.
Buy at Amazon.com
We earn a commission if you click this link and make a purchase at no additional cost to you.
11/29/2023 12:18 pm GMT
You can buy this lightweight mat in several different sizes. It has a non-slip bottom and a soft, microfiber surface, and can absorb spills and prevent them from reaching the floor. It is easy to clean in a washing machine.
Dericor Dog Bed Crate Pad | Amazon
This very comfortable and easy-to-use dog bed pad can be used for crates or stand-alone beds for your pooch.
Buy at Amazon.com
We earn a commission if you click this link and make a purchase at no additional cost to you.
11/29/2023 04:57 am GMT
A nice-looking, thick absorbent pad that your pet will find warm and comfortable to lie on. It is easy to keep clean and is machine washable. You may not want to use it for puppies though as they can tear it up and remove fleece.
Hero Dog Large Dog Bed Mat | Amazon
The large dog bed is slipped resistance & durable, the orthopedic crate bed comes with plush fleece, is not easy to break but not for scratching or bitting, is shed-resistant, is low maintenance, and is long-lasting.
Buy at Amazon.com
We earn a commission if you click this link and make a purchase at no additional cost to you.
This is a good choice if you have an elderly or ailing pet. The pad is non-slip and has a thick plush fleece surface that will cushion your pet's body well. You can get it in several different colors, and it is machine washable.
Dog Crate Trays You Can Buy
Replacement Tray For Dog Crate | Amazon
Don't let your dog cut itself on sharp edges or swallow polypropylene/ABS plastic pieces. Not just as a crate liner but you can also use it to hold muddy shoes, a half-finished puzzle, or your pet's food bowls!
Buy on Amazon
We earn a commission if you click this link and make a purchase at no additional cost to you.
Unlike plastic trays that your pet can scratch, chew, and break apart, this metal dog crate tray will last a lifetime. The smooth surface design has folded edges that won't hurt your pet. There will also be no exposure to chemical fumes and odors as can happen with some plastic trays.
Plastic Bottom Pan Floor Liners | Amazon
The tray features a deep lip around the perimeter that prevents flow. The replacement pan easily collects dirt, debris, hair, poop, pee, and any other mess your pet may make.
Buy at Amazon.com
We earn a commission if you click this link and make a purchase at no additional cost to you.
11/29/2023 06:03 am GMT
Made of heavy-duty steel, this metal dog crate tray has round edges to prevent injuries and can be folded to store away. It has a smooth surface, which makes it easier to keep clean.
You don't have to worry about rust in this case as the tray is made from galvanized, rust-resistant steel. The tray is weighty, with no sharp edges, and will provide a solid floor support in the crate. It will also last you a very long time. Clean it by washing with water and then drying it well.
Whether you use a tray alternative or not, it is important not to crate your dog for a long duration. Doing so can cause separation anxiety and joint strain. Although some dog trainers claim that dogs have a natural denning instinct and that the crate fulfills this by serving as a den, it is important to know that dogs were never naturally confined in a den. They could come and go as they pleased and, as a result, they were never stressed out or anxious about being in it.
Confining a living creature in a cage is a stressful, even frightening experience for them and is really best avoided. Only shut your dog in a crate in when you can't keep an eye on them for a short while and need to make sure they are safe, when the dog is sick and needs to be separated from other pets, or when you're traveling. Otherwise, if you must have it, keep the door wide open and let your dog never develop a complex about being locked in.
Top Pick
Continue reading:
Best Way to Crate Train a Puppy
How To Crate Train A Dog- From Puppies To Old Timers