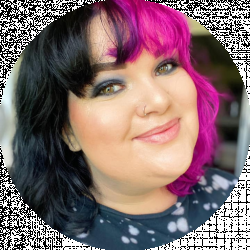 Latest posts by Alizabeth Swain
(see all)
If you're in the market for new dog food, we understand that trying to choose the right type of food for your dog can be both overwhelming and confusing.
A lot of people tend to stick with brand-name pet food options to keep their dogs fed. But, if you're looking to switch up the food you feed your dog to give them a healthier option, you may have heard of the Sunday's dog food subscription.
The big goal of Sundays dog food subscription is to provide all-natural, fresh dog food that's human-grade. This way, you can feel confident your dog is receiving highly nutritious meals.
In this review of Sundays food for dogs, I'm going to break down everything you need to know about this brand. We're going to talk about how the recipes for Sundays are created, what you can expect from using their subscription service, and if you should invest your money into their fresh dog food.
We've done all of the hard work for you. Keep reading to learn if Sundays dog food is worth the hype!
What is Sundays Food for Dogs?
Sundays Food for Dogs is a fresh food meal subscription service that provides completely natural dog food, delivered to your front door. When this company says they deliver all-natural dog food, they mean their food is human-grade. All of the food your dog will be eating has been air-dried, and it's ready for your dog to munch on as soon as you open up the box.
Each of the boxes you receive from Sundays Food for dogs contains an entire bag of dog food that's not only healthier than the kibble alternative but also a lot tastier too. Plus, you'll receive a Sunday's Paper inside of the subscription box too.
Who is Sunday's Food for Dogs a Good Idea for?
If you're someone who is super concerned about the overall health of your dog and what you're feeding them, you should look into Sunday's Food for Dogs. The Sundays Dog Food tool on their website will allow you to compare the food your dog is currently eating to what their brand has to offer. There are more than 3,000 different types of dog foods that you can compare with this tool.
The tool highlights the different dangerous ingredients and other surprising additives that are in your dog is current dog food. This is so you can understand how the dog food for Sundays Food for Dogs is much for beneficial for your dog's overall health.
Also, there are many benefits to using air-dried dog food, which is what Sundays Food for Dogs offers. Some of the benefits include:
Fresh meat
Shelf-stable
Safe to eat
Preservation of nutritional value
It doesn't damage vitamins, nutrients, enzymes, and proteins in food
No questionable ingredients
Ingredients aren't over-processed
Easier to digest
No added steroids or hormones
It doesn't contain any unknown or unnamed protein sources
Easier to prepare
Does Sunday's Food for Dogs Offer a Variety of Wet and Dry Food?
No, Sunday's Food for Dogs doesn't offer a variety of wet and dry food. They only offer air-dried dry dog food.
What Flavors or Ingredients are Used in Sundays Food for Dogs?
There aren't any 'flavored' food options Sundays offers. This is because they don't fill their food with artificial chemicals or ingredients. So, your dog will be eating the flavor of the natural ingredients included inside of the food you purchase. To get a better idea of the flavor your dog will be consuming, here's a list of the ingredients used inside of Sundays Food for Dogs:
Beef
Beef heart
Beef liver
Quiona
Wild salmon oil
Zucchini
Beef bone
Flaxseed
Kelp
Turmeric
Blueberries
Apples
Tomatoes
Broccoli
Spinach
Beets
Tart cherries
Strawberries
Oranges
Shittake mushroom
Cranberries
Sea salt
Chicory root
Pumpkin
Sunflower oil

Does Sundays Food for Dogs Have Preservatives?
No, Sundays Food for Dogs doesn't have preservatives in it. Their food is 100% human grade and dried with air. The following isn't included inside of Sundays Food for Dogs:
Chemicals
Unnecessary fillers
Artificial ingredients
Artificial colors
Preservatives
How does Sunday's Food for Dogs Work?
The entire process of Sundays Food for Dogs is really straightforward. As a subscriber, you get the option to choose how often you want your food delivered. The cost of each of the boxes you order will greatly depend on how much food you're ordering for your pup.
When you're signing up for Sundays Food for Dogs, you need to break down how many boxes of dog food you want to receive. You'll also have to clarify how long you want your subscription to last. If you aren't interested in committing to a subscription, you can also purchase a single bag of food without having to worry about your purchase coming with "extra strings."
I really liked how Sunday's Food for Dogs offered a serving size option for people who aren't sure of how much food they should be feeding their foods. There's a lot of factors that go into how much food your dog is eating, like their age and how much they get out to exercise. There are three different subscription options you can choose from. These are the 40-ounce option, which is the regular size. You can also choose the 72-ounce option, which is the medium, and the 144-ounce, which is the large option.
Signing up for Sundays Food for Dogs
I went through the sign-up process to see what signing up for Sunday's Food for Dogs was like. Here's a look at all of the questions I was asked:
Here's the first page.
Pepper is my eight-year-old Pitbull/boxer mix. She's moderately active, allergic to bees, and sometimes has a sensitive tummy. This is the plan that Sunday's Food for Dogs recommended for Pepper.
This averaged out to $2.94 a meal, as the shipping was completely free. I also loved that they gave me an ingredient list of what was included in Pepper's recipe before I even agreed to buy it!
Claims Made by Sundays Food for Dogs
There are a few claims that Sundays Food for Dogs makes on their website. One of the comments is that their dog food contains over 90% fresh organs, bones, and meat. In addition, they state their recipes are formulated to meet the "nutritional levels established by the AAFCO dog food nutrient profiles" for all types of dogs. Now, I'm not sure if this is just specifically for my formula of dog food or if it's for all of the dog food options they offer on their website.
Lastly, they provided a guaranteed analysis and calorie content for their food.
How Much Does Sundays Food for Dogs Cost?
For you to receive one 40 ounce bag for Sundays Food for Dogs, you can expect to pay $75. If you want to pay $59 for a 40-ounce bag, you'll have to sign up for a subscription with them for four months. If this sizing option isn't enough for you, you can sign up to receive larger bags.
Pros & Cons
Now that you have a better idea of what Sundays Food for Dogs has to offer for your pup, it's time for us to take a look at the pros and cons this dog food brand has to offer:
Pros
100% human-grade ingredients
Due to the packaging, it's easy to store on your counter or in a cupboard
Auto-ship option available
It contains ingredients that have a lot of Omega-3s and Omega-6s that help to support the health of your dog's coat
Subscription option that's tailored to your dog
Dogs think it tastes great
Great for people who don't have a budget for dog food and are concerned about clean and simple ingredients
Cons
It doesn't contain any added minerals or vitamins
Expensive
Is Sundays Dog Foor Cooked?
All of the food that Sunday's Food for Dogs creates is both cooked and air-dried. All of the food is monitored in a USDA kitchen. Plus, all of the food that's in the dog food is human grade, which means the FDA has approved all of the food included to be safe for human consumption.
Other Alternatives to Consider
Are you looking for other alternatives to consider, other than Sundays Food for Dogs? Don't worry! Here are a few options for you to take a look at: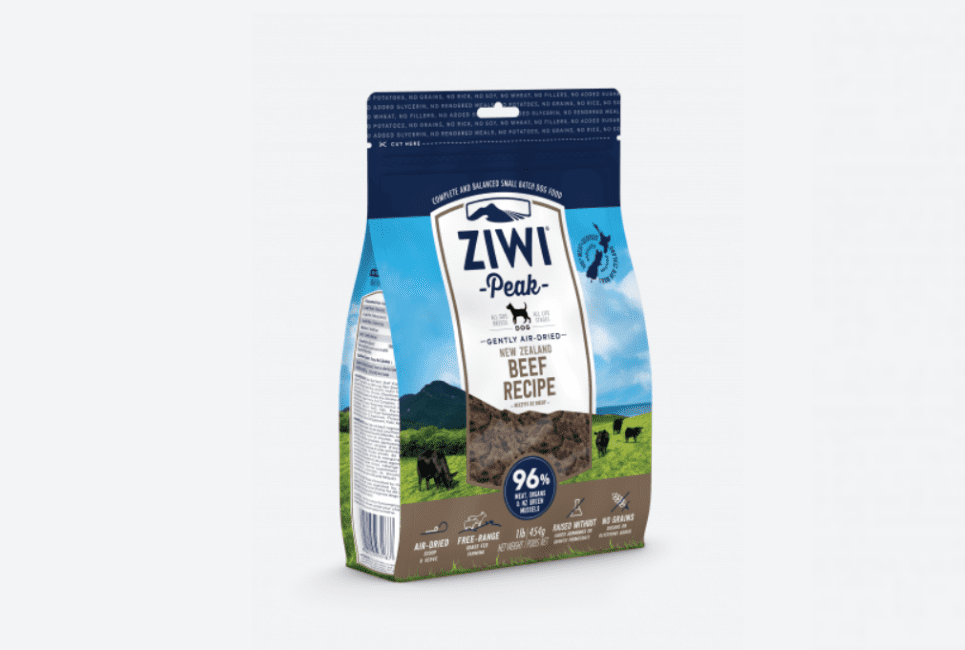 This air-dried dog food contains 96% real meat and organs. You'll find that this formula doesn't contain any grains is a great low-carb option to consider if you're looking to manage your dog's weight. There's only free-range meat and wild-caught seafood in this formula, so your dog is truly getting the best of the best. Plus, there aren't any antibiotics, growth hormones, and additional hormones added in.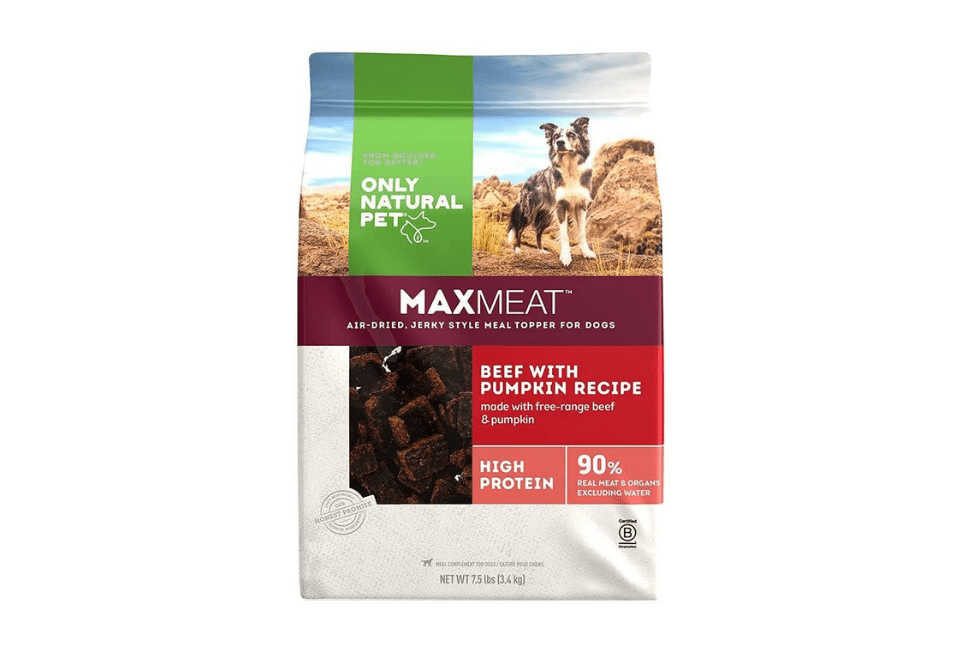 This dog food contains 90% real grass-fed lamb, with the other 10% of the food being made up of pumpkin. The addition of pumpkin in the recipe supports your pup's digestive health. There's a great mix of amino acids and protein inside of this dog food. However, the cut of this air-dried dog food makes it easy for you to use it as a meal option and as a treat.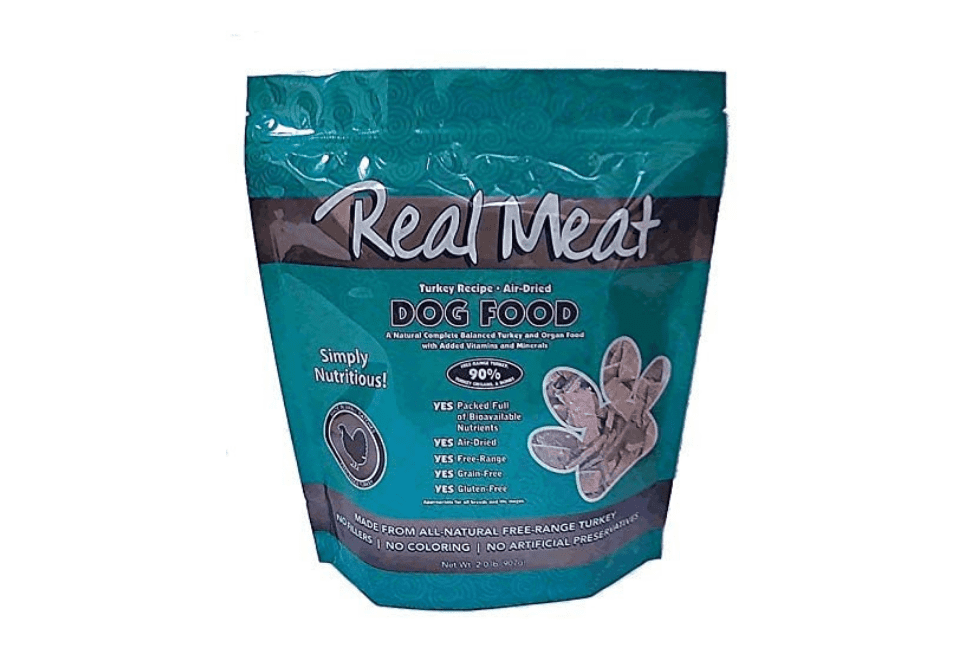 This option is budget-friendly is the other options in this guide are too expensive for you. Not only is this dog food grain-free, gluten-free, and free-range. But, it comes with a unique balance of organs, venison, and turkey. You can use this dog food as the sole meal option or mix it in with another food to make your dog's meal even tastier.
FAQs
For you to get a better understanding of whether or not you should sign up for Sunday's Food for Dogs, it's important for you to get all of your questions answered. That's why I'm going to break down your FAQs for you to learn everything you need to know about this company:
Question: Does Sundays Food for Dogs require any prep?
Answer: No, you literally don't have to do any prep work for your pup to eat. All you have to worry about is pouring the food into their bowl, and then you're all good. So, you don't have to worry about adding in any water, mashing it, or whatever else you're used to doing for your dog to eat.
Question: Where does Sunday's Food for Dogs source its ingredients?
Answer: All of the ingredients they get to make their food come from local farmers located in the Midwest of the USA.
Question: Can you store Sundays Food for Dogs?
Answer: Yes, the food they offer is shelf-stable. This means you can store it away in your pantry, shelves, or wherever else you keep your snacks.
Is Sundays Food for Dogs worth it?
There are a few people for who Sunday's Food for Dogs may be worth the price tag. It's super convenient to have dog food delivered to your front door. If you're someone who is especially concerned about your dog's health, you can have all-natural and healthy dog food at your doorstep with little effort from you. Plus, it's a great alternative to providing other types of treats for your dog if you really want your pup to feel spoiled.
Sunday's Food for Dogs is totally worth checking out. But, we would only recommend it if you have the ability to afford this brand. I personally love supporting a small business, so I have no problem paying the extra cost for this dog food than other big-name brands out there. While this is a smaller (and newer company), there aren't as many reviews for this company out there as you may be expecting to find.
Overall, this is a great pet food brand to consider if you're looking to switch up your dog's current food.
Continue reading:
Top 5 Rated Best Dog Food For Less Poop (Buyer's Guide 2022)