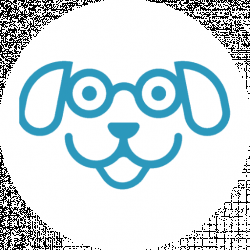 Latest posts by Scout Knows Team
(see all)
Almo Nature is a privately founded company from a man in Italy. It has a wide array of pet food, mostly for cats, but they do have dog food and are creating more for our pups. In this Almo Nature Review, we'll take a deeper look at the Almo Nature brand and its ingredients within the meals.
At A Glance
Parent Company: Private Company founded by Pier Giovanni Capellino
Started: 2000
Headquartered In: Genoa, Italy
Types of Food: Wet
Real Meat in First 5 Ingredients? : Yes
Ever Recalled? : No
A Deeper Dive Into The Brand
Almo Nature was founded in 2000 where they create a variety of pet food for dogs and cats as well as cat litter. Their philosophy only wants nothing but the best and has the highest quality ingredient list for pet food. Every recipe is all natural and is safe for even a human to eat. Not only is Almo Nature a company that creates food, but they're growing and expanding for the well-being of our beloved pets.
In addition to Almo Nature creating food, the Capellino Foundation started in January 2018 through the company. All profits go into various projects for cats and dogs. For example, this includes protecting our pets as well as aiding stray animals and more. Therefore, Almo Nature doesn't just have our furry friends' nutrition in mind; it wants nothing but the best for them in all aspects of life.
Almo Nature started off as a company to make healthy meals for dogs and cats, and now they're expanding to do more for our beloved furry companions. Outside of their health, Almo Nature makes sure our pets are well taken care of inside and out, which is great to see in a pet company. Most importantly, the founder and owner claim that it was his own pets that inspired him to create his own company for the animals even though he had already been an entrepreneur in the field for so long before the company started.
Even after about 19 years later, Almo Nature is still privately owned by the founder. It's still making a huge impact in the pet product world as they continue to create and improve upon their recipes and meals for dogs and cats.
What Is the Variety Of Foods They Produce?
When it comes to dog food, this brand doesn't have too much to offer at this point in time. They only carry wet food for our furry companions, but they're developing more and in different variants of it as well. One of the great things about their food is that it's designed for human consumption as well. Therefore, you know the ingredients are pretty healthy. While most "people food" are healthy for dogs, Almo Nature takes into consideration what's healthy for both humans and pups alike.
All of their canned food contains all natural ingredients and can be considered special diets for some pups as most of it is grain free, gluten free, and doesn't contain any wheat, soy, or corn. The food is rich in fiber as well as protein and has plenty of vitamins and minerals to keep your pup full, energized, and healthy throughout all their life stages. Almo Nature is serious about providing a well-balanced diet to our pets, and it certainly shows in their ingredient list.
Wet Foods:
Canned food is an important part of any pup's diet. It's soft enough, making it easy for your pooch to pick up and chew, and it also adds more nutrients, flavor, and moisture with every bite. Most, if not all, of their canned food, is minced as well. It's an easy texture for most pups, and it also makes for a great food topping should you want to mix it with something else. Almo Nature offers a few different canned options for you to choose from for your furry friend and they're currently, at the time of this review, developing more.
Legend
Almo Nature Legend comes in two packaging options – a case of 12 or a case of 24 cans. It's a limited ingredient and only contains three ingredients that are healthy and nutritious for both you and your pup. This particular product is made for adult dogs of all breed sizes. The texture is minced so it'll be easy for your pup to pick up and chew no matter their age or size. It's rich in fiber from vegetables high in protein from real meat, and it contains no wheat, soy, or corn. It's also grain free and gluten free.
Chicken
Chicken with Carrots (homemade style)
Tuna and Chicken
Tuna Fillet
HQS Complete
This product is ideal for dogs that are small and medium-sized. You can mix it with other food allowing for a complete and balanced diet for your furry friend, hence the name Complete. This food contains essential amino acids as well as vitamins and minerals for your pup's overall health. It's also grain-free and comes in six flavors options where the real meat is always the first ingredient, and there's at least 10% crude protein. With all those flavors options, your pup is bound to surely like something even if they're a picky eater.
Chicken Stew with Beef
Chicken Stew with Vegetables
Tuna Stew with Vegetables
Chicken Dinner with Egg and Cheese
Chicken with Egg and Pineapple
Pumpkin and Chicken Dinner
HQS Natural
Almo Nature Natural food is, of course, named so because the meals are made with all natural ingredients. It's a limited ingredient diet that contains protein, amino acids, and vitamins and minerals for a naturally high energy source. This product does not have additives and is free of gluten. However, this particular product claims to be grain free. Rice is the main ingredient in all flavors which is a grain and can cause digestive issues in some pups.
Chicken Fillet Entree
Tuna Fillet Entree
Chicken and Tuna with Vegetables Entree
Chicken Drumstick Entree
Recall History
There are no known recalls for Almo Nature. This is great to hear considering the food is not only great for consumption for your pooch, but also for yourself as well. Plus, with the company still privately owned by the founder and not have been bought out by a parent company as well as constantly improving upon itself, having no recalls in almost 20 years is a great feat and shows that this is a company that can be trusted.
Best Almo Nature Dog Foods
While Almo Nature doesn't have too many options for dogs at this time, and it would be great to add dry food or even treats to your pup's diet through Almo Nature, this brand still has some decent wet food options to choose from for your furry friend while they develop new meals and recipes. We'll dive into some of the best dog food they have to offer.
Almo Nature Chicken Drumstick
No products found.
This particular product is a supplement for mealtime. This means that, in addition to this food, your pup should be fed a complete and balanced diet daily. This product is a limited ingredient diet which means while your pup will be safe from allergies or other food sensitivities through this recipe, they may not get all the nutrients they need to grow big, strong, and healthy. Eating this particular meal will cause your pooch to lack in certain areas, such as certain vitamins and minerals. This minced texture makes it perfect to mix in with their other food or sprinkle it on top. It's made for all breeds, any size.
First Ingredients
Chicken Drumstick
Chicken Broth
Rice
Normally, we take a look at the first five ingredients of a food product, but this particular one is a limited ingredient diet and only contains the three ingredients. This shows that this food is all natural, contains no additives, and is hormone free. It's also gluten free and grain free and has no wheat, corn, or soy. However, looking at the ingredients, it's easy to see why this should be mixed with other food. While there's protein in the meat, there are no added vitamins or minerals for extra nutrition for your pup. Plus, the label says this particular product is grain free, but rice is one of the ingredients. If your pooch is known to have a reaction to grains, then try this particular food with caution.
If you'd like to take a deeper look into this particular product, you can read our full review of it here.
Almo Nature HQS Complete Wet Dog Food
No products found.
Almo Nature HQS Complete is just how the name sounds. It's a complete diet that's well-balanced for your pup. With its shredded texture, you can mix it with other food, and your pooch should still get all the nutrition they need from this meal. In addition, it's all natural with vitamins and minerals along with amino acids and is also hormone free. This particular product is flavored chicken dinner with egg and cheese, but it comes in quite a few different options for flavor. Overall, this is great for any pup who is a picky eater or prefers certain tastes over another.
First Five Ingredients
Chicken
Chicken Broth
Water sufficient for processing
Quail Egg
Tapioca Starch
This product is loved across the board. Seeing real meat as the first ingredient is a plus for this particular product. There are no by-products, and it's rich with plenty of vitamins and minerals along with other supplements for your pup's health. The food is shredded meat mixed in with the gravy making it easy for your pooch to eat and also more flavorful and moist. There's aren't any questionable ingredients, and it'll be easy for any pup with digestive issues as it's free of wheat, corn, and soy.
Almo Nature Legend Tuna And Chicken
No products found.
Almo Nature Legend Tuna and Chicken is another limited ingredient diet that has an all-natural ingredient list. For example, there are only four ingredients in the food which will give your pup plenty of protein and fiber though not enough of the other vitamins and minerals. The minced texture makes this a great food to mix with other food allowing your pooch to have a complete diet. In fact, this is another food that should be given to your pup in addition to another meal. This meal doesn't have nearly as many nutrients your dog needs as some other recipes.
First Ingredients
Chicken Broth
Chicken
Tuna
Rice
Having all natural ingredients is definitely a plus for this product. In other words, there's no wheat, soy, or corn, which also makes it gluten-free. However, the product description says it's grain free, but the ingredients include rice, which is a grain. So, if your pup has digestive issues or is allergic to grain, have caution should you decide to go with this particular meal for your furry friend. It's always a good idea to check the ingredients no matter what the front of the label claims.
Almo Nature Customer Reviews
Overall, there's a lot to love with Almo Nature – the company, as a whole and also the pet products they create. This brand has been working hard for the well-being of our pets, and they still continue to grow through all sorts of food and other projects. However, no one is perfect, and there are some ups and downs to this brand. Let's see what some other customers had to say about Almo Nature.
What Do People Like About This Brand?
When she smelled this food and gobbled it right down, with no hesitation. She also loves the tuna & chicken and chicken, carrots & rice varieties as well. Did I mention this food looks human grade, like we could eat it. It doesn't look like typical dog food. It's picky dog approved.

American Bulldogger, Amazon.com
Open a can and look inside almost 90% meat that you can identify with rice and gravy. Dog loves it and eats less since it's all natural food.

Tizzy, Chewy.com
Our dog loves the food he thinks it's home cooked It looks fresh and well prepared also smells great

Terely, Chewy.com
They love it, it's clearly chicken with a little rice in it. Nice to see the ingredients and not have all the additives etc.

Rose, Chewy.com
It looks and smells like canned chicken, with nothing else added – much like human grade. Mixes well with kibble.

TheLTrain, Chewy.com
What Do People Dislike About This Brand?
She sniffs and then leaves it to dry out without ever even trying it – over and over again. It's expensive so I'd maybe try one can from your local pet store to make sure your dog loves it before committing to a whole case.

Bklyn718, Chewy.com
When I open the first can I noticed the chicken appeared somewhat pink yet. I still am not real sure, if it's too pink for me isn't it too pink for my Dog?

PeeBody, Chewy.com
You can see the rice in it. I bought 2 cases and my dog is allergic to grain.

Bea1, Chewy.com
Sadly, he wants nothing to do with it.

Camasonian, Chewy.com
The most recent time I ordered it, the label is a different color and the consistency has completely changed. It used to be chunks of chicken in a broth, now it's shredded chicken mush!

Snowy0024, Chewy.com
Conclusion – Almo Nature Review
We looked at a lot in this Almo Nature Review. The company as a whole is great. In conclusion, they really have the best intentions in mind when it comes to your pet. Plus, they're constantly improving and adding new things to their privately owned company. Having no recalls in almost 20 years is definitely a plus as well.
All the food that we looked at today seems to be great for our beloved furry companions. For example, it's made for all different breed sizes, is rich in vitamins, minerals, fiber, and protein, and also has a lot of flavors. Plus, it's real meat and all natural ingredients for your pooch.
However, aside from not having many options for pups at the moment and also being a little more on the expensive side, if you're searching for new food for your pup, Almo Nature seems to be a great contender.
Do you feed your pup Almo Nature meals? Which products have worked best for you? Let us know in the comments below!
If you'd like to shop around for more dog food brands, you can read our other brand reviews here. You can also check out our review of FirstMate Dog Food, which is also made of natural ingredients.
Continue reading:
Almo Nature Chicken Adult Grain-Free Canned Dog Food Review
Halo Holistic Garden of Vegan Adult Dry Dog Food Review
Health Extension Lite Little Bites Chicken & Brown Rice Recipe Dry Dog Food Review