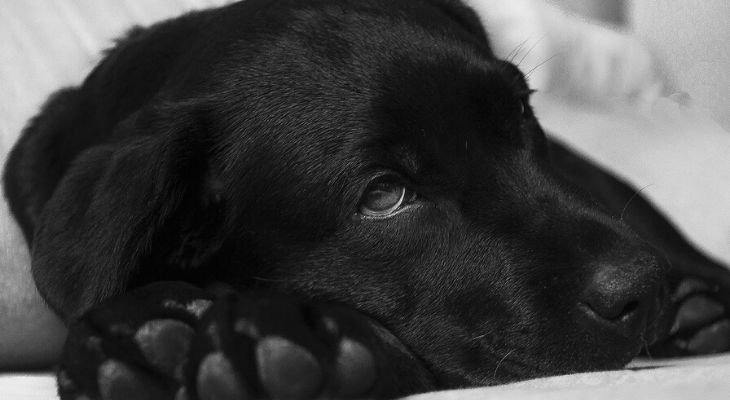 Seizures can be a distressing experience for your furry companion.
Seeing her go through fits with absolutely nothing you can do surely takes a toll on you as well. If you could, you would give anything to make it all stop.
No one wants to see their best friend chasing her tail, biting her tongue, or falling over unconsciously for minutes or more at times.
The saddest part is…
There's no drug or treatment to stop her convulsion episodes completely. The best you can do is manage the situation with prescription drugs from your vet.
Another management strategy to improve your pooch's health and put a smile back on your face is through his diet. This is especially true with modified homemade diets.
But between you and me, we know that it's impractical to prepare your dog food at all times. At least, for the majority of us.
Fortunately, some quality dog foods have a selection of ingredients that can prevent and maintain canine seizures.
So:
I compiled a list of only the best 5 dog food for seizures to save you the time and stress. The #1 pick, Purina Pro Plan Veterinary Diets Neurocare dog food, particularly stands out for managing canine epilepsy.
Note: Feeding your pooch any of these dog foods isn't a treatment plan. Visit your vet if she's having more than one fit in a month or goes unconscious during fits.
The Top 5 Products
Key Ingredients
Chicken
Chicken meal
Corn gluten meal
Brewers rice
Ground yellow corn
The Purina Pro Plan Veterinary Diets Neurocare is the only dog food on the market that's formulated specially to maintain canine epilepsy.
It's usually used to complement veterinary therapy rather than as a sole treatment. But it may, and has helped many pooches that have yet to suffer severe or frequent convulsions.
What sets it apart is that it contains medium chain triglyceride (MCT) oil, which has been tested to reduce seizures in dogs.
What's more?
It supplies nutrients like arginine, EPA, DHA, B vitamins, and antioxidants to improve your four-legged friend's cognitive health.
The quality of protein is superb, but using chicken as the main source is somewhat tricky. A dog suffering from seizures may have allergies, and chicken is one of the likely triggers.
Notwithstanding, this diet is high protein and would help to support lean muscle mass. Also, it has low fiber content and lots of fats, which can also help to reduce convulsions.
However, the main issue with this kibble is that it contains grains. And corn; a questionable source of carbs, makes up the most part. So there's a chance –even if it's low – your pooch may refuse the kibble after some weeks or at the get-go.
In the end, it's proven to help dogs reduce the occurrence of seizures more than any other product on the market. And with this feat comes a steep price to a bag of Neurocare dog food.
Pros
Uses MCT oil to reduce seizure episodes
High in protein and fats
Formula is backed by years of research
Contains essential nutrients to boost cognitive health
Recommended by vets as an adjunct to medication therapy
No salt
Cons
Expensive
Contains corn and wheat
Takeaway
As you already know, Purina Pro Plan Veterinary Diets Neurocare is the best dog food to prevent and maintain seizures. But it can be costly as a staple diet.
It's a veterinary-prescribed diet with MCT oil and many more essential nutrients that improve your pooch's mental health. There is no lack of protein and fats to help her stay active and maintain a healthy coat.
Be careful if your pooch has any allergies because it contains chicken and grains, like corn and wheat.
Key Ingredients
Brewer's rice
Pork fat
Egg product
Soybean meal
Powdered cellulose
Many at times, if it's not genetic, a severe case of liver disease may be the culprit for your buddy's depressing seizures.
Thankfully, Hill's Prescription Diet Liver Care dog food is specially formulated to reduce the workload of this vital organ. As a result, it may seem like it has a low level of protein.
It helps to reduce pressure on the liver and generate liver tissues with its high-quality protein, many of which are sourced from grains. But since the experts say these grains are good on the liver, then there's no case.
Unlike the protein level, it has a remarkably high level of fats. And its complement with l-carnitine and L-arginine to aid fat metabolism.
Plus, it's formulated with S+OXSHIELD that further helps to meet nutrient standards that prevent conditions, like struvite bladder stones.
Like our top pick, it has a relatively low level of protein and high fats that are easily digestible. The crude fiber is also low despite having many grains in the diet. And the selection of grains is more wholesome and nutritious, in my opinion.
If your furry friend experiences seizures related to a liver condition, you'll want to get him this kibble without a second thought.
Pros
Reduces pressure on the liver
Contains high-quality grains
Prevents nutrient deficiencies related to liver issues
Improves energy level
Tasty recipe despite an emphasis on healthy nutrition
Cons
The grains may put off some dogs
Pricy
Takeaway
If your dog is diagnosed with a liver condition, Hill's Prescription Diet Liver Care dog food is one of the options to prevent seizures and other symptoms.
As its name implies, it's a prescription diet, so you'll need to submit a prescription before you can buy one. You can also buy it as a wet food if your pooch is a picky eater.
Key Ingredients
Corn starch
Hydrolyzed poultry byproducts
Coconut oil
Soybean oil
Natural flavors
There's a likelihood your buddy may experience seizures if he has food allergies. This happens due to a change in brain activity that's triggered by the allergy.
The Royal Canin Ultamino diet is the ultimate dog food to prevent sensitivity symptoms such as scratching, hair loss, and, hopefully, seizures.
As long as you pooch eats, he would benefit from the hydrolyzed protein that's easy to impressively easy to digest. This is because, unlike regular dog foods, it's already broken down into amino acid levels.
Consequently, it's safe for dogs that are allergic to poultry, irrespective of poultry byproducts in the formula. Again, this is simply because they are hydrolyzed – dehydrated to powder form.
Also, it contains high levels of EPA, DHA, and Omega fatty-3 acids that not only considerably improve her skin and coat health but, most importantly, build a sharper brain.
The recipe selects novel non-meat ingredients that would go well with almost any do that has food sensitivities. And it contains grains and gluten, but nutritious ones that support digestion and supply energy.
The inclusion of taurine is especially useful since it helps to supply the nerve cells with essential fatty acids. This would help to raise your furry friend's seizure threshold. Also, there's no salt in the formula, which is a plus.
As with most specially formulated diets that tend to cost a fortune, this dog food is no different.
Pros
Contains hydrolyzed protein
Noticeable improvement in skin and coat health
Reduces sensitivities from skin allergies
Cons
Takeaway
The Royal Canin Veterinary Diet Ultamino dog food is a superb diet choice for seizures if your pooch suffers with food sensitivities. Even better, you'll see noticeable improvements in symptoms such as hair loss and scratching.
Key Ingredients
Turkey
Turkey meal
Chicken meal
Dried peas
Whole dried potatoes
Rachael Ray Nutrish is easily the most affordable dog food to prevent seizures because it's not a prescription diet like others I've mentioned earlier.
It's a commercial dog food with a simple and natural formula that has farm-raised ingredients as its main ingredient. But it also complements other tasty protein sources like chicken meal, beef meal, and fish meal. The salmon and sweet potato recipe is an equally tasty option in the rare case your buddy doesn't fancy turkey.
There are desirable amounts of beneficial nutrients like vitamin E, zinc, omega-3 fatty acids in this formula. All of these vitamins can play a crucial role in managing seizures.
But I would recommend feeding your dog this kibble for prevention rather than managing full-blown (grand-mal) seizures.
It contains only natural flavors and no artificial colors and preservatives. So there is little to no likelihood of your pooch suffering any triggers that would lead to seizures.
However, it has a small amount of salt, which is acceptable since it wouldn't lead to sodium poisoning.
Pros
Affordable as a staple diet
No artificial flavors, preservatives or coloring
Provides essential fatty acids, DHA, and helpful vitamins
Promotes stronger and healthier joints
Cons
Takeaway
Rachael Ray Nutrish dog food is an inexpensive dog food option to prevent seizures. But that doesn't make it a poor quality choice.
It's only more preferable if your buddy is yet to experience severe convulsions. However, it would make a great choice to prevent and maintain early or light seizures.
Instinct Raw Boost Grain-Free recipe is famous for its outstanding protein levels and authentic ingredient selection.
Cage-free chicken, a higher quality protein source than those in regular kibbles, is used as the first ingredient. This, coupled with white fish meal and free-dried beef assortments, would help to build lean muscle mass from excellent sources of protein.
But what's impressive about Raw Boost is its close to unmatchable levels of protein. If your buddy used to be indolent on his previous diet, he would see a noticeable energy boost.
Even better, the freeze-dried raw meat garnishing of the kibble makes it almost irresistible in your pooch's bowl. At least, it would taste much better than possibly all prescription diets.
More importantly, the high-fat content in this recipe is why it's one of the best commercial dog foods for dogs with seizures. This is mainly because it uses animal fat sources to provide better quality fatty acids for brain and coat health. It's also rich in B vitamins and vitamin E, which would increase your four-legged friend's immunity to potential seizure-related issues.
Also, the formula is all-natural. And it doesn't contain grains or byproduct meals, which could be harmful to a dog with seizures if it's from a commercial dog food rather than a prescription diet.
Pros
Rich supply of protein from authentic sources
High-quality source of fats and vitamins
Provides both omega-3 and omega-6 fatty acids
Tasty recipe with freeze-dried raw meats
Supplies ample bacteria coagulants for better digestion
Cons
Contains liver and kidney
Takeaway
If your buddy has only experienced mild seizures and you want to switch him to a premium dog food, Instinct Raw Boost is a top choice.
For a commercial dog food, it has an abundant supply of essential nutrients and vitamins that can cease or prevent seizures or convulsions. As a result, it's about double the price of regular dog foods.
What To Look For In A Dog Food For Seizures
The dog food for seizures should not only be one that provides staple nutrients, like protein and carbs, or only a balanced meal.
It should be all of these and more. Seizures are the result of many health complications, with the most common one being idiopathic epilepsy.
Therefore, whatever diet you're considering should provide at least of these supplemented nutrients to tackle or prevent your pet friend from seizure-related illness.
#1 High Fats
Dog foods with high fats and low carbs can influence your pooch's seizures positively.
It mimics the ketogenic diet, which is an effective alternative therapy for drug-resistant epilepsy. Although no data indicate a reduced frequency of seizures from a high-fat diet, it's better to be on the safer side.
If you finally find a recipe high in fats, make sure that a majority is gotten from animal sources. More specifically, cold-water fishes like mackerel, herring, salmon, and tuna. They would also supply your pooch with quality and reasonable supplementation of omega-3 and omega-6 fatty acids.
They contain amino acids that can reduce anxiety and alter neurotransmitters. In simple terms, they can reduce seizures by improving brain health. Most times, it may need to be taken as a supplement to see noticeable results.
#2 Docosahexaenoic Acid (DHA)
DHA is an omega-3 fatty acid that plays a crucial role in helping dogs with seizures survive. This is because it's a major structural component of the brain. It's also the most abundant fatty acid in the brain.
In other words, it plays a crucial role in the neural development of your pooch. This can help her reduce or prevent the frequency of seizures when it's supplied in adequate quantities.
Some experts recommend 25mg/kg body weight, which would mostly be found in Omega-3 supplements. But it helps if her dog food contains some of it.
Taurine
Taurine is considered to be an anticonvulsant, but may not reduce seizures for all dogs.
It affects the neurotransmitters of the brain and can be helpful when it's in a dog food recipe. However, it has to be taken as a supplement for your buddy to enjoy a therapeutic dosage. The recommended dose is around 500mg, 2-3 times daily.
Choline
Keeping the brain and nervous system healthy is important for your pooch to fight against seizures.
And choline plays an instrumental role in that battle.
It's an anti-inflammatory chemical that absorbs nutrients from food to supply energy into the brain.
A majority of cognitive-impaired dogs treated with choline supplementation are likely to see positive improvements. So having choline on the ingredient list of a dog food should be helpful.
Caring For Your Dog's Seizures
Before considering a switch of food for your pet friend or any medication recommended here, the first port of call should be your veterinarian.
The vet would take the necessary examinations to diagnose your dog's seizures – this is where keeping seizure episodes would come in handy. Then he'd be given appropriate medication, and you can make suggestions on a diet.
If the seizures are liver-related, a diet that boosts liver function wouldn't be out of line.
Common Causes of Seizures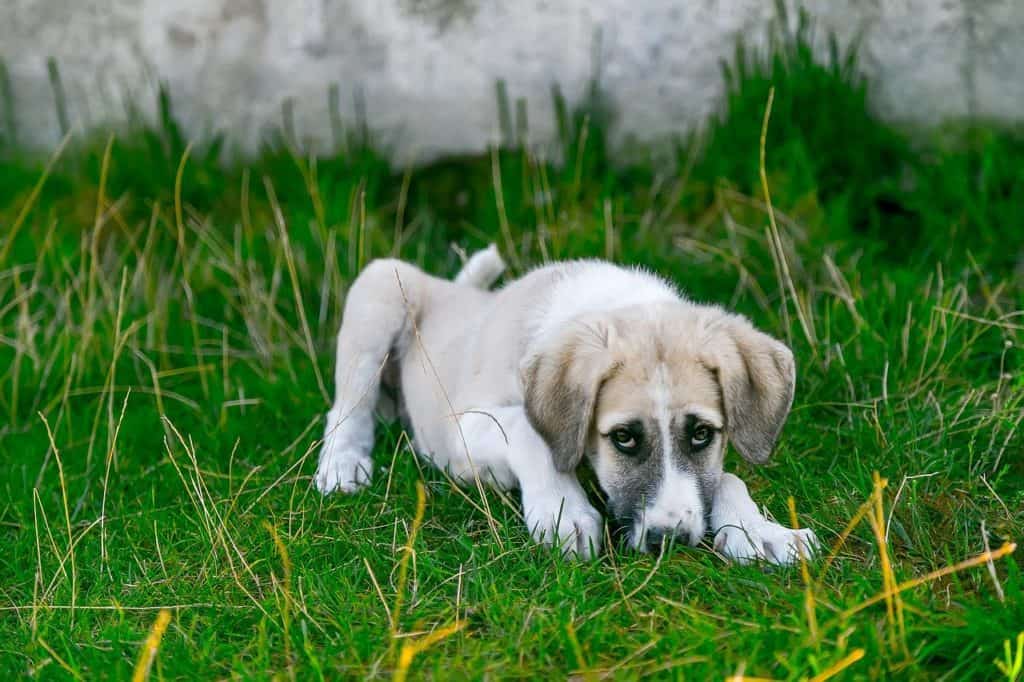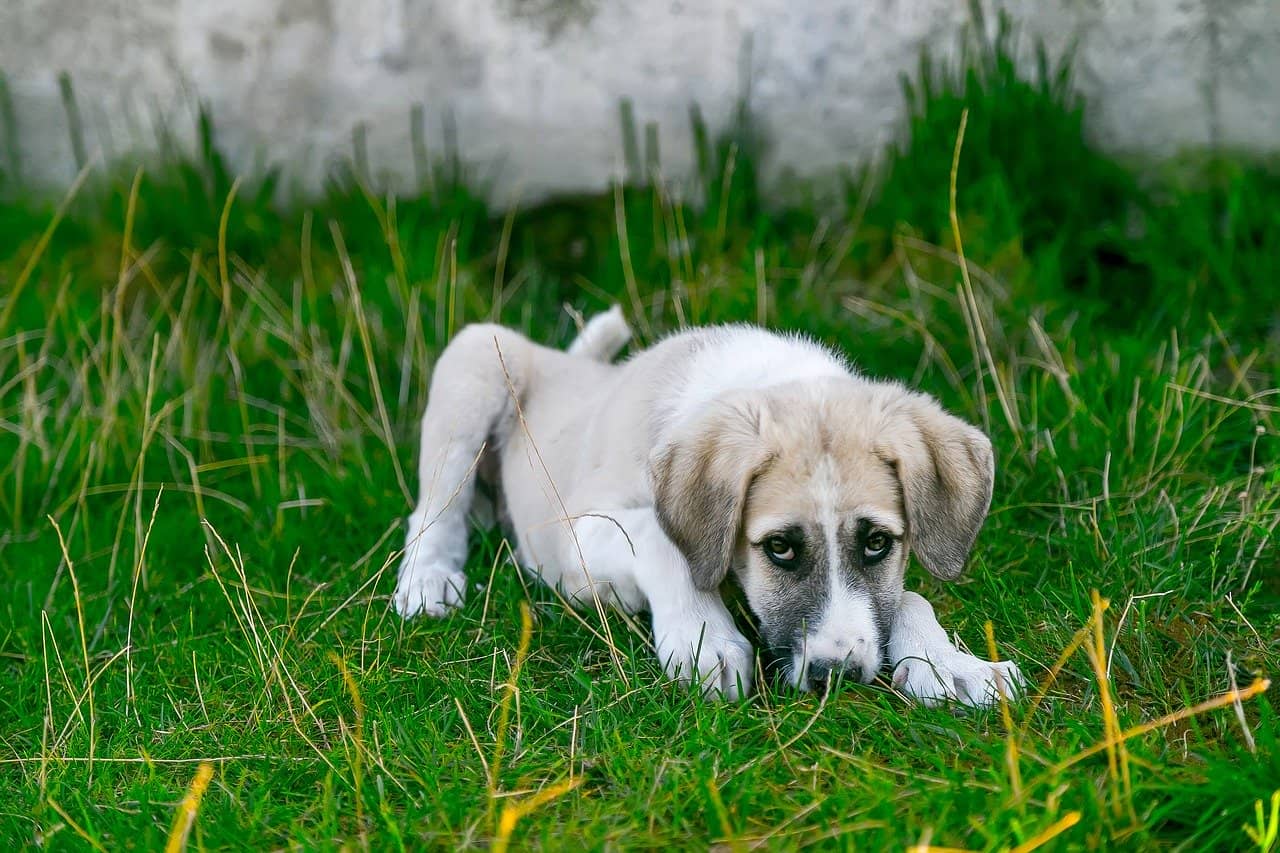 If you didn't know, your dog's convulsion is a symptom of an underlying ailment, rather than a disease of its own.
But the most common cause of seizures is idiopathic epilepsy. Experts are yet to pinpoint what causes it, but evidence suggests it's an inherited disorder.
Irregular activities can be triggered in the brain (seizures) as a result of
Head trauma
Low blood sugar
Liver disease
Kidney failure
Heart problem
Exposure to toxins
FAQs
Should You Feed Your Dog After a Seizure?
It depends.
But first, administer any medication your pooch needs to take in the post ictal stage, such as rectal valium. This would help to prevent any further seizure episodes.
And then you can feed him a treat to raise his sugar levels back to normal. Most dog owners prefer a serving of vanilla ice cream and Rescue Remedy as their post ictal treat.
As he slowly regains consciousness, serve him a small portion of his regular kibble. Otherwise, feeding your buddy a full meal immediately may cause vomiting.
Also, try to sing a lullaby or say reassuring words as you care for him after a seizure.
What Are The Signs & Symptoms Of A Dog Having A Seizure?
Convulsions don't just happen out of the blue.
At first, your pooch may hide or try to find you for no reason. Sometimes, he may salivate, whine, or feel jitters, like you would feel after too many cups of coffee. This is known as the pre-ictal stage.
Then for some seconds or minutes, he may look into blank space, shake mildly, licks his lips, or in some cases, lose control of his body. If this is the case, he would fall over on his side and paddle his legs occasionally. Sometimes, he may urinate or poop involuntarily. Sometimes, he may defecate or poop involuntarily.
That is known as the ictal stage. While it may happen within seconds or minutes, it would feel like forever for you as a pet parent.
But you need to remain calm in the post-ictal stage when your pet friend would still be feeling dazed and sometimes, partially blind. You would need to comfort him and give his medications.
What Do You Have To Do When Your Dog Is Having A Seizure?
As distressing as the sight of a dog suffering a seizure looks, you'll need to stay as calm as possible.
Understand that he's unconscious and not in pain, even though it may look a lot like it. Clear up any obstacles or guide him away from stairs to prevent any injuries.
Toss the myth that a seizing dog can swallow its tongue in the bin. You only risk a severe bite from your lovely pet friend if you try putting your hand in his mouth.
If the episode lasts more than 2 minutes, your dog is likely to overheat. So you'll need to pat him down with a wet towel around his neck, paws, groin, and head.
Finally, you want to jot down the date, time, and length of your dog's seizures. This makes it easier for the vet to figure out a way to help your pooch faster.
How Many Seizures Is Too Many For A Dog?
The general rule of thumb is to see or call your veterinarian after a seizure.
But if your pooch has more than one episode in a day or month, you must seek immediate medical attention.
Also, if his seizure lasts more than 2-5 minutes, know that it's time to get your buddy the help he needs at a vet clinic. Or else, you'd risk losing your pet friend to the seizure.
Wrapping Up
It's disheartening that you can't totally put an end to your furry friend's seizures.
But you can help him live a better life by putting him on the right meds. More importantly, serving him healthy and helpful dog food.
Fortunately, you now have the best dog foods for seizures in the palm of your hand. You can pick based on your budget or the severity of your buddy's condition.
Still indecisive?
Our top pick, Purina Pro Plan Veterinary Diets Neurocare, is the first dog food that's specially prepared to manage seizures. To treat your dog to the innovative recipe, prepare to shell out more than double the price of regular dog foods.
But in the end, you'll have a happy and healthy dog running around your home and worry less about seizures.