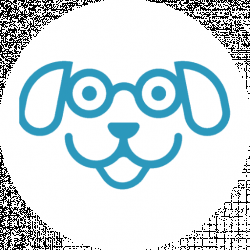 Latest posts by Scout Knows Team
(see all)
Chihuahuas can be finicky eaters with sensitive stomachs. As they are so small and delicate, they can either develop health issues or exacerbate existing ones from lack of proper nourishment. If you are a pet parent with a finicky chihuahua, you may have your work cut out for you finding the right food and coaxing your pet to eat it. Fortunately, there are many excellent commercial dog food brands that are specifically formulated to provide a complete and balanced diet for chihuahuas, and your exacting pet is sure to find at least a few of these appealing.
Here's one of the best dog food for Chihuahuas to try:
Taste of the Wild Appalachian Valley Grain Free High Protein Real Meat Small Breed Recipe Natural Dry Food with Real Roasted Venison 14lb
This protein-rich food is just what you want your active little dog. It is made from venison, lamb, duck, fish, and eggs, and does not contain artificial preservatives, flavors, and colors. Your chihuahua will find the small-sized kibbles easy to eat and digest.
Personality Traits And Needs Of Chihuahuas
Chihuahuas are small breed dogs that originated in Mexico. They come in smooth-coated and long-haired types that can be of a variety of colors and color combinations. They are long-lived dogs and have a lively, affectionate temperament that makes them very good companions. They can be energetic, but they don't require a great deal of exercise. A few romps around the house can be enough, as long as you take them outside for the vital events.
They are a good choice for apartment dwellers, but be warned: they don't like to be left alone and they have sharp voices to announce this. In consideration of your neighbors, arrange for a pet sitter if you have to be away for a long duration or find a way to take your pet with you. Also, if you have children, they should be taught to be gentle with the dog and to be respectful of the dog's personal space.
Chihuahua Health Issues
All types of Chihuahuas are generally a healthy breed, but they can be prone to heart disease, kidney problems, skin allergies, and hypoglycemia. The latter is a low blood sugar condition that occurs when chihuahuas don't eat properly or for a long period. Feeding your chihuahua several small meals at two to three hourly intervals can help stave this problem. The spread out servings will also prevent bloating problems.
Some Chihuahuas can suffer from osteoarthritis and medial patellar luxation (MPL). MPL causes kneecap dislocation and makes walking difficult and painful for the chihuahua. In severe cases, surgical intervention may be needed. To avoid this and keep your pet healthy, you will need to monitor their diet and avoid foods that can cause obesity and thus increase stress on the leg bones.
A chihuahua has a tiny jaw and tiny teeth that are susceptible to breakage. It will help to feed them small-sized kibbles that are hard enough to scrape tartar, but not too hard to damage the teeth.
If there is no fat content or low fat content in their food, chihuahuas can suffer from dry skin and a patchy, dull coat. Skin problems can also arise from allergies.
Nutrition
Eating nutritious food and in the right amounts can be a panacea for many health concerns. You can feed your pet commercial dog food that is specifically formulated to provide a well-balanced diet, or you can plan a diet of home-cooked meals. Either way, the foods your chihuahua should be eating include meats like beef, lamb, chicken or fish, and vegetables like carrots, peas, sweet potatoes, squash, zucchini, and broccoli. Whole-grain bread, rice, and pasta are also good.
Food Requirements Of Chihuahua Puppies
Chihuahua puppies need a nutrient-rich diet to thrive and grow. When you first get your chihuahua puppy, it is a good idea to continue feeding them the food they have been accustomed to eating at their previous place. You can introduce other types of foods one at a time.
You can feed them commercial puppy food specifically meant for small breed puppies and chihuahuas in particular, and also home cooked food that includes fresh vegetables and fruits. Feed your puppy at short intervals, and also leave food and fresh water in bowls that they can access whenever they get hungry and thirsty. Chihuahua puppies can be affected very quickly health-wise if they miss a meal, and you want to have a care that that doesn't happen.
What To Avoid When Choosing Dog Food For Chihuahuas
If you are buying commercially prepared dog food, check the list of ingredients and make sure that there are no added artificial preservatives, flavors, and colors. You want food made of natural and high quality ingredients.
As with other dog breeds, your chihuahua should not be fed chocolates, grapes, raisins, cherries, avocados, onions, and macadamia nuts. These foods are harmful to canine health and may even cause death. Coffee and any other caffeine drinks are also off-limits.
How To Feed Dog Food To Your Chihuahua
Chihuahuas, as mentioned, can be finicky eaters. You could place the tastiest morsel before them and they could turn up their little noses and demand something better. Feeding your pet a varied diet can help you get around this issue.
How Often Should You Feed Your Chihuahua
As Chihuahuas have short digestive tracts, it is better to feed them several small meals at intervals of three to four hours. This makes it easier for them to digest the food and to avoid problems like bloating and hypoglycemia.
Tasty Foods for Your Chihuahua
ROYAL CANIN BREED HEALTH NUTRITION Chihuahua Adult dry dog food, 10-Pound
Your chihuahua probably won't be able to resist the aroma and flavors of these kibbles. The food contains proteins, fiber, and carbohydrates, Omega-3 fatty acids, and biotin. You can soften it in water if your pet has trouble chewing the kibble. The nutrients will give your Chihuahua a healthy coat and stimulate their appetite.
ROYAL CANIN BREED HEALTH NUTRITION Chihuahua Puppy dry dog food, 2.5-Pound
The small-sized kibbles are suitable for chihuahua puppies between eight weeks and eight months. The kibble ingredients include chicken meal, chicken fat, brown rice, beet, and fish and vegetable oils. According to many pet parents, the food is tasty enough to tempt their picky eaters.
Royal Canin Breed Health Nutrition Chihuahua Loaf In Sauce Dog Food (Pack of 4/1), 3 oz
If you want to give your chihuahua a change from their usual dry food, you can try the Loaf In Sauce Dog Food can. The food is nutritious, easy to digest, and good for the chihuahua's skin and coat health.
EUKANUBA Breed Specific Adult Chihuahua Dog Food 3 Pounds
EUKANUBA contains the 3D DENTADEFENSE System that can help keep your chihuahua's teeth clean and free of tartar buildup. The food is easy to digest and rich in antioxidants, and you don't need to add any supplements and vitamins to your dog's diet.
CESAR Filet Mignon Flavor With Spring Vegetables Dry Small Breed Dog Food5 Pounds
Looking for something gourmet? Here's a food with a filet mignon beef flavor and plenty of spring vegetables. You can also the food in chicken and lamb flavors. Your Chihuahua will love to crunch the small-sized kibbles. The food bag has a re-sealable zipper to store the food better and longer.
Nutro ULTRA Small Breed Dry Dog Food, All Natural Dog Biscuits With Our SuperFood, Blend, 16 oz.
The biscuits do not contain wheat, ground yellow corn, corn gluten meal, soy, artificial colors and flavors or fillers, and are naturally preserved. The main ingredients are chicken, lamb, and salmon. The small-sized biscuits are suitable for your Chihuahua's small jaws and nutritious enough to boost their digestive and immune systems.
Blue Buffalo Freedom Grain Free Recipe for Dog, Small Breed Chicken Recipe, 11 lb
Among other ingredients, Blue Freedom contains chicken, turkey, peas, potatoes, sweet potatoes, parsley, garlic, kelp, yucca extract, and tomato pomace. Chewing the nutritious kibble will help your chihuahua keep tartar off their teeth and will also improve their skin and fur condition.
Healthy Breeds – Freeze Dried Dog Treats for Chihuahua – Over 80 Breeds – Gluten and Grain Free – Beef Liver or Chicken – 8 oz
These freeze-dried beef and liver kibbles can be used in your chihuahua's regular diet or as reward treats in training. The food is nutritious and the manufacturer claims it can help your chihuahua overcome fatigue and stay more mentally alert.
Merrick Lil Plates Grain Free Small Breed Recipe, 4-Pound, Beef
The crunchy kibbles are made from deboned beef, lamb meal, sweet potatoes, peas, potatoes, Omega-3 fatty acids, and probiotics and prebiotic fiber. The grain-free food is good for maintaining your chihuahua's dental health and is safe for dogs with allergies.
Your dog's well-being depends on the food they eat. Feed your pet the best dog food for Chihuahuas that you can find. You don't have to rely entirely on commercial dog foods though. Be sure to also include a variety of home-cooked foods as well as fresh vegetables and fruits in your pet's diet. You need to make sure too that your chihuahua always has plenty of clean water to drink.