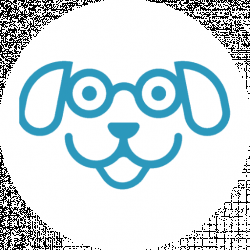 Latest posts by Scout Knows Team
(see all)
Alpo dog food is a brand from Purina, which has been running for about 80 years. According to their website, this brand is excited to share their knowledge and recipes from the past eight decades. They talk a lot about what pups prefer in their meals – real meat. However, does that philosophy hold up to what's actually in Alpo's recipes? In this Alpo dog food review, we'll take a deeper look at their brand and ingredients.
At A Glance
Parent Company: Nestle Purina PetCare Company
Started: 1936
Headquartered In: St. Louis, Missouri
Types of Food: Wet, Dry, Treats, Food Toppings
Real Meat in First 5 Ingredients? : No
Ever Recalled? : Yes
A Deeper Dive Into The Brand
Alpo brand dog food is all about the meat. When looking at their about page on their website, it's rich with meat and dog puns. However, just because it's cleverly written, doesn't necessarily mean the brand is right for your pup.
Alpo was founded in 1936 and is currently owned by Nestle Purina PetCare Company. Nestle bought Purina in 2001. They are based out of the United States as well as make all their products in the United States. However, where they get their ingredients from is unknown.
This brand caters to adult dogs and breeds of all sizes claiming to have your pup's health in mind first and foremost. Alpo mentions real meal quite a bit as well as high-quality protein and essential vitamins and minerals. Real meat is where your pup will get the majority of their nutrition and flavor. Let's take a look at their products and check out what their recipes are really all about.
What Is the Variety Of Foods They Produce?
Alpo dog food doesn't have much of a wide variety of options for your furry friend. They offer dry, canned food, treats, and food toppings, but neither of those is offered with a multitude of options. They have different flavor options, but if you're looking for something of a special diet for your pup that caters to sensitive stomachs, allergies, or weight control, you won't find that with Alpo.
However, the flavors are somewhat different than other leading brands that simply label their food, "beef," "pork," or "chicken." Alpo has clever names and mixes and matches different flavors together to cater to your pup's taste buds as well as give them a little extra variety.
Dry Foods
Alpo's dry food comes in two different flavors. It caters to all breeds – small, medium, and large – but it's only for adults. They don't have food for puppies or seniors. The kibble is questionable since they have flavor names that are more on the creative side. You should be mindful of the ingredients in order to know that the Cookout Classic is actually beef, chicken, pork, and vegetables. It's a cool idea for a flavor, though. Who doesn't love a good cookout?
Savory Beef
Cookout Classic
Wet Foods
There are far more canned food options than there are dry. This particular one is available in many flavor options and can come in single cans or packs of 12 that are about 13-oz in size. Depending on your pup's taste, some flavors come in two different textures as well – loaf or chunks with gravy. While their wet meals come in different styles, the flavors are pretty familiar.
Chop House
Chop House is Alpo's version of a steakhouse for your pooch. All the flavors are rich and the gravy locks in the moisture for your pup. It has plenty of vitamins and minerals for your furry friend, however, some of the ingredients can be questionable as it contains wheat gluten, which can cause some health issues in some pups.
Beef Tenderloin in Gravy
T-Bone Steak
Rotisserie Chicken and T-Bone Steak in gravy (only comes in a pack of 12 – six cans of each flavor)
Filet Mignon and Bacon and Roasted Chicken (comes in a variety pack of 12 that has six cans of each)
Prime Cuts
Prime Cuts is similar to the Chop House in terms of flavor, moisture, and nutrients. There are just less steak and more vegetables. All of the options have gravy for added flavor, and the ingredients are typical such as beef, lamb, and turkey. This particular food is rich in protein and has added vitamins and minerals for your pooch.
Beef in Gravy (also comes in a variety pack with the Gravy Cravers)
Lamb and Rice in Gravy
Turkey and Bacon in Gravy
Beef, Bacon, and Cheese in Gravy
Chicken and Veggies in Gravy
Beef and Vegetables in Gravy
London Grill and Veggie Accents in Gravy
Variety Packs
While all the canned wet food comes in cases of 12 13-oz cans, the variety packs contain multiple flavors in their packages. However, each pack only contains two different flavor options, and there are only two variety packs available. So, if you seek a more unique flavor choice for your pup, you won't have many options here.
Gravy Cravers
Homestyle Beef Lovers
Treats
Alpo brand has a nice variety of treat options for your pup. While they're only good for an adult pooch, the treats can be given to any sized breed from toy to large. They have crunchy treats such as the Variety Snaps to soft, chewy treats such as the Dental Chews. While treats should be given as a snack once in a while, the Alpo treats have nearly no nutritional value. The first ingredients contain by-product meal as well as wheat with no vitamins or minerals. The Dental Chews aren't nutritious either, but they will help your pup's teeth stay healthy and clean.
Variety Snaps Little Bites (Beef, Chicken, Liver, and Lamb)
Variety Snaps Big Bites (Beef, Chicken, Liver, and Lamb)
T-Bone Steak Porterhouse flavor
Dental Chews
Food Toppings
Alpo also has food toppings, also known as Meal Helpers. These come in a case of 18 4-oz pouches that can easily be sprinkled on top of mixed in with your pup's kibble. It adds extra flavor and nutrition to your dog's diet. However, among the first five ingredients are by-products and high fructose corn syrup which can be considered bad for your pup.
Porterhouse and Prime Rib
Roast Beef and Chicken
Recall History
Alpo is a brand that comes from the Purina company, which is a well-known pet company and brand to many. I have known many people feed their pups Purina in all forms. However, it's unknown where Purina gets their ingredients from. They're headquartered in the United States, and all products are made in the United States, although there's nothing mentioned on their website about where their ingredients come from.
With that said, Alpo has had one recall in the past few years. In March 2007, all canned food that had a Best Buy date of February 2009 was recalled. This was because a lot of their recipes including wheat gluten contained melamine.
Melamine is a crystalline compound that is used to make plastic. According to the FDA, the melamine was found in the food labeled as wheat gluten and rice protein that are imported from China. Many different kinds of pet food from dogs to cats to even ferret food, were recalled due to the melamine or possible cross-contamination of foods manufactured in the same facility.
While the FDA isn't sure that the melamine was 100% the cause of the pups and cats getting sick since it's not that toxic, it was a common link found in the bodies of the deceased animals from ingesting certain foods. It's not approved in the United States to consume, and the recall was put into action preemptively.
Best Alpo Dog Foods
This brand has a nice variety of options to choose from for your pooch, though the nutritional value and ingredients can sometimes be questionable. For this Alpo dog food review, we'll take a look at some of the best products this brand has from dry to canned food.
Purina ALPO Dry Dog Food; Prime Cuts Savory Beef Flavor
No products found.
Alpo doesn't have many dry options for your pup. However, kibble is great for your pooch as it works their jaw muscles and keeps their teeth strong. This particular product has a crunchy texture and is a mixture of three different shapes to make it easy for your pup to grab the food and also just adds a little variety to their meal.
First Five Ingredients
Ground Yellow Corn
Meat and Bone Meal
Soybean Meal
Beef Tallow preserved with Mixed Tocopherols (Vitamin E)
Corn Gluten Meal
While the food may taste great to your furry friend, it's not the most healthy for them. Seeing ground yellow corn as the first ingredient of this food isn't a great sign. Corn is a carbohydrate, which isn't a great source of energy. Corn is a fairly common food allergy in pups, plus it's not easily digestible for those who have a sensitive stomach. This particular product may be rich in vitamins and minerals, though it doesn't have much else to its nutritional value.
If you'd like to take a closer look at this particular product, check out our full review of this dry dog food.
Purina ALPO Dry Dog Food; Come & Get It! Cookout Classics
No products found.
Alpo's other dry dog food has a cookout styled flavoring for your pup. With mixed flavors such as beef, pork, chicken, and vegetables, all dogs should go wild when tasting this kibble. The pieces are a crunchy texture and is a mix of three different shapes adding some variety to your pup's bowl.
First Five Ingredients
Ground Yellow Corn
Corn Germ Meal
Beef and Bone Meal
Soybean Meal
Animal Fat preserved with mixed tocopherols (Vitamin E)
However, taste and texture aside, looking at the ingredients it seems as though this isn't the healthiest option. The flavors come from three different types of meat and vegetables, but the real meat isn't the first ingredient, and aside from corn, the vegetables aren't really present either. Not everyone is a nutritionist, but if there's an ingredient in the first five that you don't know what it is, then maybe it's not right for your furry companion.
To take a deeper look at this particular product, you can read our full review on it here.
Purina ALPO Prime Cuts in Gravy Adult Wet Dog Food
No products found.
Alpo has a lot of variety when it comes to canned food for your pup. It comes in different textures and flavors. This particular product has tender chunks of meat in a creamy gravy adding more flavor and moisture to your pup's taste buds. It's great for adult dogs as well as breeds of all sizes.
First Five Ingredients
Water sufficient for processing
Poultry
Meat By-Products
Wheat Gluten
Beef
While there is some real meat in the first five ingredients, the meat should be the first ingredient, not the fifth. Added water in gravy is common and water, of course, isn't a bad ingredient. However, having real meat as a first ingredient will give your pup the most nutrition they need. On the other hand, this food does contain high protein as well as vitamins and minerals, which is great. Plus, it's affordable.
Alpo Dog Food Customer Reviews
Purina is a well-known company and, because of that, many people have tried Alpo dog food. The question is, how does it hold up to our furry friends? Between your pup's taste and the actual ingredients of the food, let's take a look at what some customers have had to say about the brand.
What Do People Like About This Brand?
Switched from Kibbles and Bits because one was throwing it up right after eating. But with Alpo prime cuts he no longer has that issue.

Katz, Chewy.com
Alpo is a great brand, and the quick shipping service is very appreciated!

Dave, Chewy.com
Alpo has been an economical, flavorful, and safe food for my dogs, and a boone while I have been in between jobs. This type has a variety of ingredients, so that I can add chicken, beef, pork or vegetable scraps to enhance the flavor.

Effective, Chewy.com
Low and behold good old Purina Alpo is the only thing she will eat and does not make her feel sick.

Patrick Ryan, Amazon.com
The dogs fortunately are fine with Alpo, the least expensive of all the dog food we've tried and this is the one of the brands they can't get enough of

Doc Doc, Amazon.com
What Do People Dislike About This Brand?
After she ate a bowl of this food, she would not eat for a whole week. She tried to drink but wouldn't stop puking every ten mins it seemed.

Ausarbey17, Amazon.com
Well that was a waste of $$ Shipping was fast & easy, but my 80 lb lab won't even drink in the bowl next to it.

LauraB, Chewy.com
Unfortunately, my dogs have been having really bad diarrhea from this food.

Cheeky1229, Amazon.com
Within 2 weeks she started to have seizures and stomach issues. I am not 100% sure this was the cause but the timing had me worried.

Crystal W, Amazon.com
Both times, after a week of being served, one dog flat out refused to eat anymore and the other now has a serious case of diarrhea.

Geranium, Chewy.com
Conclusion – Alpo Dog Food Review
It seems as though the Alpo brand can be a hit or miss for some pups. While it seems as though the meals tastes great for dogs, there's a question in its nutritional value. Due to the one recall and not knowing where Alpo gets their ingredients from can be a red flag for some. Plus, not having real meat as one of the first five ingredients in any of their food isn't giving your pooch the nutritional value they need and deserve.
On the plus side, this brand can be bought from an array of stores and is pretty affordable. You can also get this brand in different bag size options as well, so the meals will last a little longer for you. Whether you get the kibble or the canned wet dog food or even the treats, they come in a nice variety of flavors and textures to choose from for your favorite furry friend.
Do you feed your pup Alpo brand dog food? What flavors does he enjoy best? Let us know in the comments below!
If you'd like to check out some other brands of dog food, you can find a variety of brand reviews here on Scout Knows.
Continue reading:
ALPO Prime Cuts Dry Dog Food Review
IAMS Proactive Health Mini Chunks Dry Dog Food Review
Lotus Oven-Baked Duck Small Bites Recipe Grain-Free Dry Dog Food Review