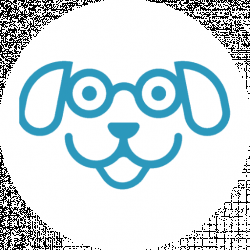 Latest posts by Scout Knows Team
(see all)
If you've ever had to take your pup for a walk and wished there was an easier way to get them the exercise they need, you may be excited to learn about dog treadmills.
Exercise (running in particular) is an important part of your pet's health. As owners, we want the best for our furry friends. We look after our pups as we do after human relatives, and we want them to be as healthy as possible.
If you are a pup owner who struggles to find time or energy to take your pooch for a walk, you're not alone. For pets who need regular exercise (pro tip: this is all pets!) a dog treadmill does a superb job of allowing your pup the freedom to run without time or space restrictions.
What Is A Dog Treadmill?
As the name suggests, this is simply a puppy version of the classic human treadmill – a tool to allow your canine to take a walk or run whenever they want, no matter the time or the weather.
There are some differences to a human treadmill, naturally, because canine bodies are different from ours.
Why Use A Dog Treadmill?
Most of us are quite familiar with the routine of walking the dog. Perhaps you havewalk days, or maybe your pup gets walked every day at a certain time.
Unless you really love the experience, though, there are likely to be days when walking your dog is the last thing you feel like doing. Sometimes, the weather isn't really great for taking a run.
Dog treadmills eliminate these issues. Raining out? Your pooch can still get rid of some that energy. Long day at work? You can sit on the couch and exercise the pup at the same time.
Advantages
Convenient
Can be used in any weather
Can be used at any time
Safe to use
Energy-efficient
Just plain cool
Disadvantages
No wind blowing in your pup's face
Less cool smells for your pooch to explore
The Benefits of Exercise
It's no secret that exercise is good for you, whether you're a pup or a person. According to the Association for Pet Obesity Prevention, a staggering 60% of cats and 56% of dogs in the US were classified as overweight or obese at their last survey.
The problems associated with pets being overweight include reduced lifespan, problems with bones due to excess weight, persistent inflammation, breathing problems, and metabolic disorders.
A healthy, well-exercised pet will:
Live longer
Be more comfortable in their skin
Be better behaved
Have better circulation
Get rid of excess energy
Be calmer
Be happier and less temperamental
Things To Consider:
Don't just grab the first treadmill you see out there. Consider the following when deciding which one would be best for your furball.
Size of your dog
Remember, running needs space. Make sure your pup has ample space to run freely. If your pup is cramped or can't stretch out properly, you need something bigger.
Price
Treadmills can vary in price, but this generally depends on the features the treadmill offers. Of course, your budget is what makes the difference here.
Features
Do you want something that is easily adjustable and customizable? Or is something more mechanical quite all right? This depends on you, your pup, and the reasons for wanting or needing a treadmill.
Space
Of course, you'll need to find somewhere in your home for your dog's treadmill to live. Some models can fold up for easy storage, others can't, so this is important to consider before choosing one.
Best Treadmills
We've taken a look at the best treadmills on the market right now. Some work best for small, some for large dogs.
It's always a good idea do thorough research before selecting one. Check them out:
Our Top Choice: DogPACER Dog Treadmill
This company has created some fantastic exercise equipment for pets. They have been designed with a dog's gait in mind, so you may notice they are longer than average. This is to accommodate a dog's stride – whatever size the dog.
They offer 2 different options – the LF 3.1, for dogs up to 179 pounds, and the miniPacer, which accommodates pups 55 pounds or less. The treadmills are compatible with 110V outlets.
They're also a caring company. The LF 3.1 comes with two other versions: the Elite and the Hope. Each costs slightly more than the base model, but when you buy the Elite $100 will go towards the Wounded Warrior Project. If you choose the Hope, you'll be contributing towards Canine Cancer.
Lightweight and foldable
Affordable
Options for size
Preprogrammed routines
Ability to set a custom pace
Designed for dog's bodies
Two-year warranty (lifetime warranty on the carbon steel frame)
Our Runner-Up Choice: Dog Runner Treadmill
The Dog Runner pet treadmill is a sleek piece of exercise equipment. The treadmill features ample running space to allow your pet their natural gait, and monitors speed, distance, and calories.
It also has a bar running over treadmill that a leash can be clipped to, which is perfect for leash training or rehabilitation purposes. There are a few different sizes of this treadmill, but they cater far more to big dogs.
There are also a couple of limited edition models that are a bit more high tech than the base model. These include metal mesh side panels and a closing door at the back to ensure your pet stays safe inside.
Good size
Measures speed, distance, calories
Up to 7 miles per hour
For dogs up to 240 pounds
Place for leash to clip
Emergency stop mechanism
Various sizes
Two year warranty
Our Budget Choice: Pro-Form Dog Treadmill by Cesar Milan
Doesn't man's best friend deserve a treadmill endorsed by one of the world's leading producers?
With built-in training programs and an instructional DVD by Cesar himself (more for the humans than for the pups), this is a great option for getting your pet fit quick. It also has one of the largest surface areas, with the side panels providing a spacious yet safe spot for your pup to exercise.
This exercise machine is also compatible with iFit (at an extra price). Another great feature of this treadmill is that it has a safety key that attaches to your pup's collar, which cuts the power to the treadmill if it is pulled out of its socket.
Endorsed by a renowned dog dude
Large surface area for space
Built-in training programs
Instructional DVD
Compatible with iFit
Wireless internet
Safety stop key mechanism
Can handle up to 175 pounds
One year warranty
Our Top Choice For Large Dogs: GoPet PetRun PR725
GoPet has something for every size dog, and the PR725 is their design for large ones. Featuring a larger running surface, adjustable speed, incline, and time, and an emergency safety stop, this treadmill works for pets up to 175 pounds.
GoPet treadmills are well-built, and the PR725 features metal side-bars to keep your pet on the straight and narrow. They also have metal eyelet for a toy to be attached to if necessary.
If you need something even bigger, you can have a look at the PR730, their Giant Breed model.
For dogs up to 175 pounds
Adjustable in all facets
Space for a water bowl
Wireless remote control
Emergency stop
Attachment for toy
Large running surface
Low platform for easy access
Folds up for easy storage
Our Top Choice for Medium Dogs: PetZen DogTread
PetZen treadmills are designed to match the way a canine moves, thinks and learns. For dogs up to 55 pounds in weight, this sleek machine has adjustable speed (up to 7 miles per hour), and incline, meaning your pet can have a proper workout.
You'll also get Professional Dog Treadmill Training Guidelines, to be sure that you and your pup know the ins and outs of canine treadmill training. You'll also get a 30-day exercise program for your pet!
The PetZen treadmills also come in a variety of sizes, so you'll find what you need no matter what your pup's size. Another important part of this treadmill is that the motor is quiet – louder machines can cause anxiety in pets.
PetZen is so confident about their product that they offer a 30-day money back guarantee.
Low running platform
For pets up to 55 pounds
Adjustable speed
Programmable distance and time
Adjustable incline
Quiet motor
Includes guidelines for training
30-day exercise program and journal
Designed for dog's body and gait
24-hour customer care
Money back guarantee
Lifetime warranty on the frame
Our Top Choice For Little Dogs: GoPet PetRun Pr700Dog Treadmill
This little machine is aimed at pups up to 44 pounds in weight. A low running platform allows small canines to hop aboard easily, and a safety stop button on the remote means that owners can rest assured their dog will be safe while enjoying their run.
The running platform is big enough to allow a little pup plenty of space for a comfortable run, and there is space for a toy to be attached if your pup needs some extra motivation.
Low running platform for easy access
Can handle up to 44 pounds
Speed up to 8 miles per hour
Space for toy to be attached
Silent operation
Wireless remote
Safety stop button (on remote and treadmill)
One year warranty
Our Top Choice for Fun and Games: GoPet Treadwheel
If you prefer quirky things over traditional things, you may opt to get your pet a Treadwheel instead of a treadmill. Like a giant hamster wheel, this workout machine requires no electricity – just space and an energetic pup.
Featuring a cushioned mat designed to keep your pet's feet comfy, the Treadwheel comes in various sizes. Whether your pet is a small breed, medium breed, or large breed, you'll find a Treadwheel that will work for them.
One of the biggest advantages of the Treadwheel over a treadmill is that it uses no electricity. This is the most energy-efficient option of the treadmills, but it relies entirely upon your pet's energy and strength to get it going and keep it going.
This also means that if you're not home, your pet can still hop on and take a run whenever they feel like. It offers your pooch total independence when it comes to exercise.
Requires no electricity
Doesn't need a human to switch it on or off
Allows your pet independence
Durable
Designed to be comfy for pups
Fun!
Best Rehabilitation Dog Treadmill: Oasis Underwater Canine Treadmill
Injured and old dogs may need rehabilitation to get their movement and flexibility back. Canines with hip dysplasia in particular need rehabilitation work and one of the best ways to do this is through hydrotherapy.
Hydrotherapy involves water and H2) for Fitness has designed a fantastic underwater treadmill system. The Oasis allows your pup to exercise with high intensity but low impact, and build muscle in the least strenuous way.
Water temperature and level can be controlled to ensure that you get it just right for your pet. Water jets help to increase resistance if necessary.
It comes pre-assembled, which means you don't have to worry about hooking things up and keeping water away from cables. It also comes in three different sizes, so you can choose what works best for you and your pet.
User-friendly for canines and humans
Great for rehabilitation and fitness
Affordable compared to others on the market
Programmable heater (with energy saving mode)
Resistance can be increased or decreased
Pre-assembled
Customer service is readily available
Comes in various sizes
Three-year warranty
Conclusion
Whether you're the owner of small, large, lazy, fit, or injured dogs, a treadmill is a great accessory to have. The benefits far outweigh the disadvantages, for pet owners and pups.
Whether you're buying a treadmill for your dog for convenience reasons, to train your dog, or to rehabilitate an injured pup, you'll find something on the market that's perfect for you.
Every one of these is easy to assemble, user-friendly, and will give your dog the exercise it needs. Let us know your opinion about the best dog treadmill in the comments below!
Continue reading:
How to Make Your Dog Walk Great
The Benefits of Walking Your Dog