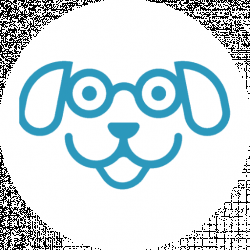 Latest posts by Scout Knows Team
(see all)
Walking your dog that pulls isn't a very enjoyable experience. It can feel more like they're walking you. Have you ever been afraid your pooch will run into traffic? How about pull so hard he breaks the leash? Or maybe jump on unassuming passerby's? Training your dog for good behavior takes the right leash. We've rounded up the best dog leashes for training purposes.
No products found.
You should be able to enjoy walking your pup. Now, you won't have to hire a walking service. As a result of proper training, you can relax. These leads will have your pooch walking calmly by your side. Also, you can teach name recall with a long lead. They're great if your pet doesn't come to her name. It's time to get your dog's behavior in tip-top shape! It all starts with the right dog training leash.
5 Top Rated Dog Training Leashes Table
| Recommendation | Training Leash |
| --- | --- |
| Top Choice | No products found. |
| Runner Up | No products found. |
| Budget Choice | No products found. |
| Best Name Recall Long Lead | No products found. |
| Best Short Leash | No products found. |
Our Top Pick: Primal Pet Gear Double Handled Dog Leash
This leash is a great option for training your strong pooch. It's designed specifically for medium and large breeds. In the initial leash training phase, you'll want a short leash. However, you could choose this instead of buying a separate short leash. The dual handles give you versatility. One handle is positioned a foot away from the clip. This gives you optimal control. It's great if your dog is reactive to other dogs or bolts. Additionally, it keeps the lead from tangling in your pup's legs.
As a result, you can walk with peace of mind. Walking reactive dogs can be scary. Your pup could quickly take off into traffic. Or, he could jump on someone afraid of dogs. However, now you'll be able to quickly control him. The other handle is at the end of the lead. The length is 6.' Therefore, your pooch still has the freedom to sniff and explore.
It's easy to get hand fatigue walking a powerful pooch. However, both handles are padded for comfort. As a result, your hand won't get sore. It comes in many different colors. Choose from black, blue, green, orange, red, pink, or purple. It comes with a one-year replacement warranty.
Key Features
2-in-1 short and a long leash
2 handles for more control
Handles padded for comfort
Multiple color options
One year warranty
Our Runner-Up Pick: BAAPET 5 ft Strong Dog Leash with Comfortable Padding
No products found.
Leash training takes patience. The process works in phases. First, you'll use a very short lead. Finally, you'll transition to something longer. This one works well for continuing past the short lead. It has a padded handle designed for comfort. Therefore, your hand won't hurt when correcting your dog.
It's made with heavy duty mountaineering rope. The strong weave is ½" thick. A durable clip hook secures the connection. As a result, it holds up against tugging. Between your dog pulling and your corrections, this happens lots. It's 5' long. This is a good balance of freedom and control. Additionally, reflective stitching helps you be seen at night. It comes in five colors. Choose between black, red, purple, blue, and hot pink.
Key Features
Handle padded for comfort
Durable rock climbing rope
Reflective stitching for night walks
Many color options
Best Budget Pick: Benicci Thick Padded Dual Handled Leash
No products found.
This affordable option comes with 2 handles. Hence, you have more control. The length is 6 feet, so your dog has room to wander. The second handle is close to the collar. Thus, it's great for training your dog to stick close. Also, you can feel more safe in traffic.
The nylon lead is 1 inch wide. The ring and clips are a rust free zinc alloy. Consequently, it's a durable choice. When your dog pulls it, it can leave your hand sore. However, the handles are padded, so your hand stays comfortable. This is helpful during the training process.
Additionally, the lead comes with 15 disposable poop bags. Also, it includes a bag dispenser to keep them handy. Bonus: the bags are lavender scented. It comes in a few different colors. Choose between solid black or red. Also, there are black options with blue, orange, or red trim. It comes with a one year warranty.
Key Features
2-in-1 short and long leash
Dual handles for more control
Rust resistant snap hook
Padded handles for comfort
Multiple color options
Includes poop bags and dispenser
One year warranty
Best Long Lead For Name Recall: Leashboss Long Trainer 15 Foot Lead
No products found.
15 feet is the recommended length for name recall training. This leash is exactly 15,' making it a perfect fit. This give your pup space to wander off. Likewise, it allows you to reel them in when called. If they don't respond to their name, repeat this action. Always give them a treat when they get to you. Over time, they connect this repetitive action to their name. They learn that action equals reward.
This leash is heavy duty enough to withstand such repetitive motions. It's made with premium stitching and top grade nylon. At one inch wide, it's thicker than other options. Hence, it's tough enough for the job. No rope leash is completely chew proof. However, this one is as close as you can get.
Additionally, it has a Velcro coiling system. Therefore, it's easy to stow away. Also, it keeps it tangle free when traveling. Also, it comes with a five-year warranty. It comes in both black and orange.
Key Features
Optimal length for learning name recall
Durable 1' thick nylon
Tangle-free Velcro coiling system
Color options
Best Short Leash For Loose Leash Training: Mighty Paw Short Leash
No products found.
Keep your dog on a short lead. This is the best way to train your dog to heel. This is also called loose leash training. Whether you're walking small or large breeds, this teaches proper leash behavior. It's also good for staying in control in high distraction areas. For example, the vet, in traffic, or around other dogs.
This one has a padded, silky neoprene handle. As a result, it prevents chafing and sore hands. The lead is woven with reflective stitching. Therefore, it makes a good night time leash.
The clip is durable aluminum and has a no-tangle swivel feature. The tension control is on par with what rock climbers use. Therefore, you know it's heavy duty. There are a couple different colors and sizes. You can choose the 18" or 30" in black or gray.
Key Features
Perfect length for loose leash training
High-quality tension control
Padded handle for comfort
Durable no-tangle swivel clip
---
Buyer's Guide
Training your pup takes time and patience. You have to consistently work towards your training goals. Why make it harder with the wrong lead? Training leads are designed to make the process easier. They keep expectations clear for your pup. Still not sure if it's for you and your furry friend? Read on to see if training leads could help you.
Who should buy
You have a reactive dog
Reactive behavior can be scary on walks. They can lunge or bark at anything you might encounter outside. If your pooch is strong, this makes for a stressful time unless you have the best heavy duty leash. It can be anything from other dogs, squirrels, cars, or people. This gets scary when you're on the side of the road.
How to handle reactive dogs
So what can you do to teach them not to react? The first place to start is a dog training leash. Try a short lead to train your dog to stay by your feet. This is called loose leash training. Consequently, they won't be able to go far. Furthermore, you'll have more control.
You can also try a double handle lead. This gives you the option of a long or short lead. Similarly, you have more control. However, this allows you to choose when your pup can explore. Ultimately, if nothing works, you may consider working with a certified dog trainer. Professionals understand reactive behavior very well.
You're training a puppy
Puppies will always benefit from obedience classes. However, most likely, your trainer will give you homework. Likely, this will include walking your puppy. This can be made much easier with a training lead. A retractable dog leash can confuse your pup. You want to start with a short lead to keep expectations clear. Always reward good behavior. Your pup will associate the right action with the reward. Positive reinforcement is the best way to train good behavior.
Your dog pulls on walks
Ever feel like your pooch could yank your arm off? Like you have no control? Is Fido coughing from choking himself? If so, it's time to invest in a training lead. Training takes patience. However, in the end, it's worth it. Your dog will come to respect you more. You don't have to feel taken advantage of on walks. It is possible to train your pooch to heel. Using one of the best leashes for dogs that pull will make this process much easier.
You want more control while walking
Some dog owners might just feel secure with more control. Do you walk your pooch in a high traffic area? A short lead could put your mind at ease. Both drivers and dogs can be unpredictable. Also, squirrels and other pets can cause lunging. Check out our double handled leads. These are a versatile option. This way, you get to choose to explore mode or safe mode.
Frequently Asked Questions
Q: Will this stop my dog from pulling?
A: A dog training leash is one factor in the process. It's not guaranteed to solve the problem on its own. Loose leash training takes patience. Working with a professional dog trainer can also be very beneficial. You may consider a training collar. Martingale collars tighten as your dog pulls. We've also reviewed a couple of Martingale leashes below. You could also consider a front clip harness. The leash clips on the front to help manage to pull.
Q: Can I train an older dog?
A: It may take more patience. Unlearning old behavior will take some time. Bad habits become what they're accustomed to. Of course, the puppy stage is the easiest for training. However, you shouldn't give up on your older dog. Always use positive reinforcement to reward good behavior. Never hit your dog. This will not help him learn. He looks up to you and will eventually understand his training.
Q: How do I train my dog to come to her name?
A: That's where a long lead comes in. About 15′ is a good length. Attach the lead to your pup's collar. Let her wander around. Next, call her name. When she doesn't comply, reel her in. Simply tug on the lead until she's next to you. Then, give her a treat! If she comes without pulling, reward her extra. You can use attention as a reward. Keep training sessions short. You don't want to overwhelm her. If you need more help with this, read more here.
Q: Do I need to hire a dog trainer?
A: Ultimately, it's up to the dog owner. Do walks stress you out? How frustrated are you with your pup's behavior? If it's getting in the way of your relationship, hire a trainer. If you're constantly yelling at him, a trainer can help. Yelling can be counterproductive. However, it's what a lot of us do. A trainer can help you feel in control without yelling. All puppies should go to obedience classes. This is not just good for learning. Also, it helps socialize them. Above all, our pups want to please us. However, animal instincts can get in the way. It's up to us to take responsibility for a healthy relationship.
Q: Can I train my pup to walk by my bike?
A: Yes! This is a great way to exercise an active pooch. It works best for medium to large breeds. If your pup shies away from your bicycle, a walk is better. However, for the confident, in shape pooch, it's excellent. Give this bike leash a try! It will keep your canine the proper distance away. This ensures no one gets injured. Make sure to check for compatibility with your bicycle.
Other Training Leashes We Reviewed
Martingales For Show Training
Long Lead For Name Recall
Martingales For Show Training
Martingale leads make a lot of sense for training. They make an excellent show dog training leash. They're also known as limited-slip collars. They were designed with breeds with narrow heads in mind. Greyhounds, Salukis, and Whippets can easily slip out of collars. However, Martingales will tighten as the dog pulls. As they heed your command, it then loosens.
They tighten just to your pup's neck width. You don't need to worry about choking. However, you need to make sure it's adjusted properly. You can buy Martingale collars. Also, they make Martingale leash collar combos. These are the standard used in shows.
Reco Professional Cordo-Hyde Martingale
No products found.
Cordo-hyde is a unique material ideal for shows. It's a wax coated cotton that can be balled up in the hand. As a result, the lead is hidden and gives a cleaner look. However, this doesn't mean it's flimsy. It's stiff enough to be durable and effective. It comes in 4 neck lengths. Fits necks from 6," 8," 12," and 14." Additionally, choose from 5 colors. Choose from black, mahogany, tan, wheat, or white. Also, it comes with a lifetime warranty.
Key Features
Show approved
Many color options
Different neck lengths
Country Brook Design Nylon Martingale
No products found.
This durable nylon dog leash comes in 5 colors. Choose from black, pink, teal, royal blue, or red. It's designed as a show lead. If you're training for a show, look no further.
Key Features
Budget-friendly
Show approved
Many color options
Long Lead For Name Recall
Justzon Cotton Web Dog Training Leash
No products found.
This is a great dog training leash to practice name recall. Also, it's a lot cheaper than the other option we reviewed. However, it's cotton and not as strong. Name recall training can involve a lot of tugging. For this reason, you do want something durable. Additionally, this long lead will have your pup 15-100' away from you. In that case, you really wouldn't want it to break on you.
However, if you're on a budget, you can't beat its price. Choose between 15,' 20', 30,' 50', and 100.' This could be a good option for an outside lead for a small dog. The swivel style bolt snap keeps it from twisting.
Key Features
Budget-friendly
Different length options
Swivel latch keeps it from tangling
Conclusion
Leash training is an important part of your pup's education. You want to pick the best dog training leash for your purposes. Instead of spending money, replacing broken leads, go for quality. Lead learning is like any new skill. It takes patience and practice. It can be made easier with the right tools. An obedient pup is such a pleasure to walk. In the end, the investment is well worth it. We're curious about your experiences! Comment below if you've tried any of these products!
Continue reading:
How To Crate Train A Dog- From Puppies To Old Timers