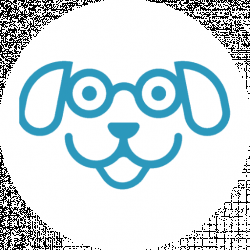 Latest posts by Scout Knows Team
(see all)
There are many canned dog food suppliers and brands out there, and while it may seem like all of it is made equal, that's not the case! Whether you're using it as your senior dog's diet, as a dry kibble topper, or as a treat, you should be sure you're getting the best canned dog food on the market in terms of nutrition and high-quality ingredients.
We'll go through the best canned dog food on the market right now, and what you should avoid in this article! It's a fact that different foods can vary greatly, and you should definitely put in a bit of research before selecting one to feed your pet.
No products found.
Canned food often doesn't last long once it's opened, which can entice producers into adding in some dodgy things to try and keep its shelf life up. We'll also discuss some things you don't want to see on your pet's food label. Some food makers slip dodgy things in there and hide them behind big names, so we'll explain some of the bad ones so you have a better idea of what to look for next time you buy!
Top 5 Rated Canned Dog Food
| Recommendation | |
| --- | --- |
| Top Choice | No products found. |
| Runner Up | No products found. |
| Budget Choice | No products found. |
| For Seniors | No products found. |
| For Puppies | No products found. |
Our Top Pick: Merrick Grain-Free Wet Dog Food
You won't find better quality ingredients in a dog food than in Merrick's products. Grain-free, all-natural, high-quality protein and carb sources, no artificial anything, and with some creative and tasty flavors, you really can't go wrong with these guys. The quality, however, completely justifies the slightly higher price – feeding your pup Merrick food will ensure fewer food, allergy, and gut-related vet visits!
Something that we appreciate about this particular canned food is that they're made without carrageenan, which is a controversial ingredient used as a thickener in many wet dog food brands. This automatically bumps up the health points, and with 9% protein and 81% moisture, this is a healthy and hydrating meal (or topper, or snack) for your pup!
Pros:
High-quality ingredients
Made without carrageenan
Real meat proteins
Natural, quality carbohydrates
Grain-free
Variety of flavors
No artificial ingredients
Cons:
Slightly pricey (but worth it!)
Our Runner-Up Pick: Instinct Original Grain-Free Recipe Canned Dog Food
No products found.
Instinct has become known as a superb brand, and raw-inspired food has become a hit. This grain-free recipe is high-protein, made with real meat and vegetables, and is free of fillers – including carrageenan, grain, corn, wheat, soy, by-product meals, and potatoes. On top of all, there are no artificial colors, flavors, or ingredients, and you have just as close as you can to a food allergy-free formula here!
Their recipe consists of 95% beef and liver (responsibly sourced), and 5% vegetables, fruits, and other natural ingredients. They have quite a nice selection of flavors, including beef, chicken, duck, rabbit, lamb, and beef and venison. This can vary depending on what size can you buy, though! Be aware that their 13 oz. cans only come in a pack of 6. You can buy a 12-pack of 5.5 oz cans.
Pros:
High-quality, responsibly sourced animal protein
Made without carrageenan
All-natural ingredients
Range of flavors
Free of fillers (wheat, grain, corn, soy, potatoes)
No artificial ingredients
No by-products
Cons:
13 oz. cans only come in a pack of 6
Best Budget Pick: Purina Alpo Chop House Wet Dog Food
No products found.
Of all the dog food brands, Purina continues to find their way into our budget spot. With a variety of amazing-sounding flavors (like T-Bone Steak and Filet Mignon, that might make the humans tempted to try it out) and a decent protein count, the Purina Alpo Chop House wet food will be a hit without breaking the bank.
This canned food is on par with others in terms of protein content and quality of protein sources, but it does contain grains, meat by-products, and added color. If your pup is extra sensitive in terms of digestion or tends to suffer from food allergies, this may not be the best option. If, however, your pet is strong and loves to eat, we see no reason you shouldn't give this one a try! You can buy a 12-pack for less than a dollar a can.
Pros:
Affordable
Delicious flavors
Real meat is the first ingredient (after water)
9% protein
Reputable brand
Cons:
Contains grains
Contains "added color"
Meat by-products are added
If your pup has a sensitive stomach, this may not be the best option
Best Canned Dog Food For Senior Dogs: Blue Freedom Natural Grain-Free Senior Recipe
No products found.
As our pets get older, their eating habits may change. Sometimes this is due to teeth and gum problems, sometimes it's that their tummies become more sensitive. Whatever the reason, a healthy, soft wet food might make all the difference in keeping your pooch active and upbeat. We've chosen Blue Freedom Senior as our best choice for senior pups.
Blue Freedom is a lesser known brand but they make high-quality food. Their Senior formula is made up of quality proteins (chicken, chicken liver, and chicken broth) and all-natural carbohydrate sources (carrots, peas, blueberries, and cranberries). This food is grain-free, and so if your senior needs something easy on the stomach, you can count on this food. They also add a dash of glucosamine and chondroitin to keep your senior's joints strong and supple.
Pros:
Grain-free
Quality protein sources
Natural carbohydrates
Contains glucosamine and chondroitin
No artificial colors, flavors, or preservatives
No poultry by-products
Cons:
Slightly lower in protein than some (but this can be a good thing for some seniors!)
Best Canned Dog Food For Puppies: Blue Buffalo Homestyle Recipe Natural Wet Puppy Food
No products found.
Blue Buffalo is another great, lesser-known brand of dog food. Their puppy-specific offering is filled to the brim with goodness, natural ingredients, and other essential vitamins and things that puppies need to grow up healthy and strong.
With real animal protein as the first ingredient, and real, quality fruits and veggies supplying the carbohydrates, this is chock full of natural vitamins, minerals, and amino acids. It does contain grains, but not wheat, which is a common allergy product. Fish oil and flaxseed provide Omega-3 and -6 fatty acids, and DHA, which is a fatty acid that plays an important role in brain and eye development in little ones.
With a crude protein content of 9%, and moisture at 78%, this wet puppy food will not only ensure that your dog gets quality nutrients but also hydration. You may be disappointed that this puppy formula doesn't contain glucosamine and chondroitin, especially if you have a large breed puppy, but don't worry! The dry kibble your pup eats will be the main source of those two, and the numbers shouldn't matter in this supplemental canned food. This one is worth adding to your pup's diet!
Pros:
All-natural ingredients
Free of wheat and wheat products
Contains Omega-3 and -6 fatty acids
Contains DHA for healthy development
9% protein
Hydrating
Cons:
Contains carrageenan
Slightly pricey
Be sure to buy from a reputable stockist!
---
Buyer's Guide
While canned food can be a little higher priced than dry food, it's worth having some around for various occasions.
It can be great as a supplement to your dog's usual dry diet if they need more calories, it's helpful for pups whose sense of smell isn't the greatest, and it's just a nice little treat every now and then added into kibble.
How Should I Use Canned Dog Food?
As this type of food isn't as nutrient-dense as dry kibble or a raw diet, we don't advise using it as your dog's full diet, unless your pup is a senior and can't handle dry food.
There are various ways to introduce it into your pet's diet:
As a kibble topper (great for fussy eaters)
A separate meal to dry pellets (useful for dogs that need more calories)
As a treat (helpful for training)
Times that you may need to pull out the cans to use instead of dry kibble include:
If your pup has recently had surgery on their mouth, teeth, or throat
When your pup is sick
If your pooch has certain health issues
When training dogs (as an exciting incentive)
What Should I Avoid In A Canned Food?
There are certain ingredients that are red flags when it comes to your dog's health. It is worth checking out the ingredient list before buying to make sure none of these are included:
Carrageenan
You will have seen above that we don't like this additive and for good reason. It's often added to canned dog products to thicken them, but it has just about zero nutritional value and is actually indigestible, meaning it should have no place in edible stuff of any kind!
It's often found in human food as well, and the chemical structure of the substance can lead to inflammation, which further leads to gastrointestinal problems, and in severe cases, tumors, ulcers, or cancer.
Meat and Poultry By-Products
By-products (especially poultry) can be allergy triggers. This is what remains of animal carcasses after the quality meat has been removed, and can include bones, beaks, blood, organs, and hooves. Here's a more in-depth explanation of what by-products and by-product meal consist of – if you have the stomach to read it!
Butylated Hydroxyanisole (BHA), Butylated Hydroxytoluene (BHT), and Ethoxyquin
BHA and BHT are preservatives that are used in both dog and human food. Both have been linked to cancer. The point of adding these in is to make canned products last longer and prevent them from going off. You can read some more scary facts about these B's here!
Ethoxyquin is another controversial preservative. This is because the chemical is utilized while making rubber, and as a pesticide, which contributes to its bad reputation. In general, a small amount of ethoxyquin shouldn't be dangerous, but it can come as a side effect of other ingredients. If it is added in as a whole extra ingredient on its own, that may push it a little high.
Propylene Glycol (PG)
Now, this ingredient is extra controversial as it has been banned for use in cat food, which leads one to wonder what effects it had on cats that couldn't be replicated in dogs. Keep an eye out – the main ingredient in antifreeze, which certainly shouldn't be going anywhere near our pooches mouths. Here's some good info on why this is considered so dangerous for your pet.
Food Dyes (Blue 2, Red 40, Yellow 5 and 6, caramel color)
Let me let you in on a secret – your dog doesn't care what color his meal is as long as it smells and tastes great. Dyes are near pointless in dog formulas and are used as a sort of psychological trick for the humans buying the stuff. Artificial colors have been linked to cancer and an increase in allergies.
Rendered Fat
This is very similar to the animal by-products above. When all the bits and pieces of leftover animal are boiled together, the fat is removed and that's what this delightful ingredient is. It can cause food allergies and aggravate sensitive stomachs, and you're never quite sure what's in it.
Frequently Asked Questions
If I use grain-free kibble, should I use grain-free canned food too?
If you're using grain-free dry food because your dog has a sensitive tummy, then it's definitely a good idea to go for grain-free canned option too. On the other hand, if you're using it simply because your pet likes the taste, you can try out a few and see what works best.
Other Canned Offerings Worth A Mention
Zignature Grain-Free Wet Dog Food
Chicken Soup For The Soul Dog Food
Hills Science Diet Adult 7+
Zignature Grain-Free Wet Dog Food
No products found.
Made in New Zealand, this is healthy and full of good stuff for your pup. Real meat, low-glycemic carbs, and added fatty acids, antioxidants, and vitamins and minerals make this a very well-balanced canned meal. Zignature has also taken care to make this limited ingredient food as allergy-free as possible, and so have made sure to exclude ingredients like poultry, corn, soy, wheat gluten, eggs, and potatoes.
Fruits, veggies, and legumes add some antioxidants and their protein sources are great quality, so you can be sure that if you choose this food, your pooch will be getting the best! They do come in a few different flavors, but not all are limited ingredient. If your pup is on a limited ingredient diet, be sure to select the right one!
Key Features:
Various flavors available
Quality ingredients
Real meat is the first ingredient
Made in New Zealand
Low-glycemic carbohydrates
Added fatty acids
Vitamins and minerals
Contains anti-oxidants
No carrageenan
Chicken Soup For The Soul Dog Food
No products found.
If you've ever read and enjoyed any of the Chicken Soup for the Soul book series, you'll be delighted to find out that they make dog food too! Of course, their food is formulated to meet AAFCO standards, but more than anything I'm sure it's made with a good dose of love and care.
It's not grain-free, but it is filled with great quality protein sources and fruits, vegetables, oatmeal, and brown rice make up the carb content. At 8% protein and 5.5% crude fat, this pup chow is quite on par with others on the market. It's also fairly high calorie, with 446 calories per can.
Key Features:
8% protein
Quality protein sources
Quality carbohydrate sources
Contains oatmeal and brown rice
Meets AAFCO standards
446 calories per can
No carrageenan
Hills Science Diet Adult 7+
No products found.
We've ended off our list with Hill's Science formula for older dogs. Although this recipe has some questionable ingredients, it is one of the few made with carrageenan, and it still has real meat and vegetables in its main ingredients.
The Hill's formula is a blend of natural ingredients that are said to support your older pup's energy levels, brain function, immune system, as well Omega fatty acids to keep their coat silky smooth and shiny. They do have a four-star rating on Amazon, so you can be sure that there are people (and pets) out there who are more than happy with this as a pup meal!
Key Features:
For 7+ years dogs
Real meat and vegetables
Easily digestible ingredients
Supports brain function and immune system
Contains Omega fatty acids
No carrageenan
Conclusion
No matter whether you have a large breed, small breed, senior, or puppy, the food they eat should be of the highest quality. We wouldn't feed our kids low-quality food, so why would we feed our pups below-average stuff?
Make sure to do your research, read the ingredients lists, and use Google to your advantage when buying canned dog food. Although your pup most likely won't be eating as much of it as their kibble, it is still important to make sure they are getting all the nutrients, vitamins, and minerals they need!
We have chosen quality options in this list, all of which are free of carrageenan and use real meat, quality fruits and vegetables as their carbs, and have the necessary added vitamins and minerals to make sure your dog is getting everything they need. If you choose one of these to feed your pup, let us know how you (and your pet) like it!
Continue reading:
American Journey Grain-Free Canned Dog Food Review 2022
Blue Buffalo Wilderness Grain-Free Canned Dog Food Review