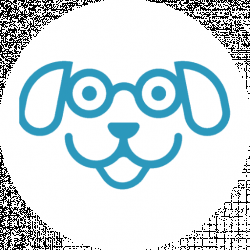 Latest posts by Scout Knows Team
(see all)
As pet owners, we can often see past the little naughty things that our fluffs do, allow them to cuddle on the bed when they really shouldn't be allowed to, and clean up after them far more happily than we do after our own families! No matter how much we adore them, though, there is one thing that often needs to be dealt with, and properly – pet odor. Today we review the best pet odor eliminator, so your pups can continue to cuddle on the bed smelling sweet!
No products found.
The causes of strange scents are many and varied and can be an on-pet odor, or caused-by-pet odor. We'll go through some of the more common ones, as well as some of the more worrisome ones later on. Regardless of the cause, pet smell is a way of life for dog owners, but it doesn't have to be a problem. Check out our top picks for eliminating that odor! We've chosen three for general pet odor, and a couple of more specific ones for other foul smells.
Top 5 Rated Pet Odor Eliminators
| Recommendation | |
| --- | --- |
| Top Choice | No products found. |
| Runner Up | No products found. |
| Budget Choice | No products found. |
| Best Shampoo | No products found. |
| Best air Purifier | No products found. |
Our Top Pick: Rocco & Roxie Professional Strength Stain & Odor Eliminator
With more than 8000 reviews on Amazon and a four and a half star rating, you must know this stuff does what it says it does! Rocco & Roxie's enzyme-activated spray feed on ammonia crystals and organic matter, getting rid of the urine stain and smell in a short time.
It's safe for kiddies and pets, and if you have any doubt about that you should know that that it has been officially certified as safe by the Carpet and Rug Institute. Usable on all surfaces, you really can't go wrong with this one. Stains and stink will be a thing of the past!
Pros:
Certified safe by the CRI
Safe for all surfaces
Great rating on Amazon
Removes stains as well as odor
Enzyme-activated
Should you be unhappy with the quality, they will refund you
Cons:
Some customers have reported damage to surfaces after multiple uses
It has been reported to have quite a strong scent
Some users have reported the stain removal process to be quite a bit more in-depth than simply spraying!
Our Runner-Up Pick: Sunny & Honey Pet Stain & Odor Miracle
No products found.
This pet odor remover also has a large number of positive reviews, and is obviously doing a great job of stink and stain removal! It's said to work on all surfaces and all kinds of stains and smells – including urine, feces, vomit, and drool.
Their natural enzyme formula makes it safe for pets and people alike, so you can spray to your heart's content. Another nice little touch is that 10% of their proceeds go towards animal rescues and shelters! If that doesn't convince you to buy, then I don't know what will.
Pros:
Natural enzyme formula
Safe for pets and family
Many positive reviews
Works on all surfaces
Helps with all kinds of pet stains and stinks
They offer a 60-day return and refund policy
A portion of proceeds are donated to animal rescue
Video instructions available on their website
Cons:
Some customers have complained about the strong smell
Best Budget Pick: Angry Orange Pet Odor Eliminator
No products found.
Aside from its cool name, we've chosen this as our budget pick because an 8 oz. bottle makes around 1 gallon of spray. If you're okay to do the initial mixing yourself (and find a spray bottle) this is a great cost-effective product.
Angry Orange is a commercial-grade pet odor eliminator and has shown great success in super stinky places such as poultry farms, feedlots, rendering plants, pet boarding kennels, and dog waste removal services. With that in mind, this product should do amazing things for your somewhat less smelly home.
It's biodegradable, non-toxic, and is a cold press formula made from orange peels. You can use this citrus spray anywhere, inside, outside, and wherever else you can think of!
Pros:
Very affordable
Commercial-grade
Made from orange peel oil
Non-toxic
Biodegradable
FDA-approved
100% money back guarantee
Cons:
Customers have complained of the scent
Apparently not for use in steam cleaning machines!
Best Shampoo For Pet Odor Elimination: Paw Choice Waterless Dry Dog Shampoo
No products found.
This product comes out on top of any other shampoo due to its ease of use. No need to give your pooch a full-on bath – use this wherever, whenever to get rid of smells fast! It's also superb for special cases, such as dogs who can't be bathed due to having had surgery, pups who don't like water, and senior pets.
Made with natural ingredients, and containing no chemicals, alcohol, or parabens, it's perfectly safe for your pet. It's also mild enough to use on animals who may have sensitive skin. If you're tired of bathing your pet every time they come in smelling a bit funky, this could be for you!
Pros:
Affordable
Easy to use
Portable
Easy to use anywhere, any time
No chemicals
Mild, natural, coconut-based formula
30-day satisfaction guarantee
Cons:
Some customers have reported the scent being too heavy
It has been said to be not very practical for large dogs
Best Air Purifying Odor Eliminator: Hamilton Beach Air Purifier & Odor Eliminator
No products found.
The Hamilton Beach air purifier targets pet odor specifically, with a triple filtration system that catches stray hairs and dander, as well as replaceable carbon zeolite filters that deal with odors. This is super for general dog smell and pet hair and eliminates other things from the air while it's at it.
It works in spaces of up to 140 feet, has 3 different speeds, and can be easily cleaned with regular vacuuming of the filter.
Pros:
Purifies air and targets odors
Replaceable carbon zeolite filters
Triple filtration system
Effective up to 140 feet
Vacuum clean
Cons:
Some people have complained of it making quite a noise
---
Buyer's Guide
As humans, we can hop in the shower whenever we feel like it, or spray on something that smells nice to us. Our pups and kitties don't have that same luxury!
Of course, when they do roll in something that smells lovely to them, it's usually the opposite for us – it's an odor that inspires horror and nose crinkling and a hosepipe.
There are, however, many causes of pet odor, some innocent and some quite dangerous. Figuring out the source of the odor is a necessary part of ensuring the problem is dealt with in the most effective way possible.
What Causes Pet Odor?
There are two main categories of odor from pets:
General pet smells in the house can be caused by urine or feces mess (in litter boxes, on furniture, or on carpets), wet animals, or gassy pets. Remember, pets can be territorial, so it's not unusual for cats or dogs to leave their mark – and that mark can smell quite unpleasant to the human nose.
Generally, pet odor to be worried about is a foul smell emanating from your pet. Usually, it comes from either the skin or the mouth. Sometimes this is just due to something smelly your pup rolled in outside, or a delicious dead bird he was chewing on. If the problem is constant, though, that could be a sign of a health-related problem that should be dealt with at the advice of your vet.
Some of the more common general odor-causing issues are:
Your pet has rolled in something funky
Your pet has chewed on something
Pet got wet! (classic wet dog smell)
When Should I Be Concerned About My Pet's Odor?
Breath
Severe or constant smells coming from your animal should be taken note of. Mouth odors can indicate an infection, either in the teeth or gums, or something further down. A metallic or urine-like scent to the breath can be an indication of kidney disease.
If your pup arrives inside one day with a suddenly awful breath, it's more likely that he's had a chew on something disgusting … But mouth odors that persist are something that needs to be taken care of.
Skin
Skin infections are also smell-causers. This is especially common in dogs that have a lot of skin, such as Pekingese, Shih-Tzus, and short-nosed dogs who have skin folds on their faces. Dirt and bacteria can become trapped in the folds and cause a smell. Skin allergies that have pus can also smell bad. Both of these should be checked with your vet and treated as suggested.
Healthy pups usually have no skin odors, and a random smelly day usually indicates that your pooch has taken a roll in something delightful. If you notice a smell that sticks around or has no apparent cause, you should consider getting your pet's skin checked!
Anal Glands
The anal glands are two small sacs that sit either side of the anus. When your pup poops, the anal glands usually secrete a sticky substance. When these glands become infected or blocked, it can cause a bad smell. This is a vet problem – trying to deal with it on your own will most likely be super smelly and put you at risk for getting your hands bitten!
Ears
Ear infections are another fairly common reason behind weird smells. The ears can become infected with yeast or bacteria, especially in dogs that swim a lot, pups with long ears, pets with food allergies, and cats that have ear polyps.
Treatment is required at the vet, as it usually needs cleaning, removing of wax, and insertion of the medication directly into the ear.
Apart from these health-related pet odors, general pet smell in your house is not hard to get rid of if you use the right products.
Things To Consider To Choose The Best Pet Odor Eliminator
Active Ingredients (and if they are safe)
Most products work with enzymes that break down the molecules that cause the odor. Some use natural nice-smelling stuff like citrus that helps neutralize weird-smelling things. The most important thing is that the ingredients are safe for you and your family (human and animal), as well as whatever surfaces you're going to be using them on.
This really depends on the user. Some are simple sprays, some need to be plugged into an electrical outlet, some simply need to be in the vicinity of the smell, and others need to be diluted in water.
When it comes to getting rid of foul smells that are health-related, of course, it's slightly more complicated. Some things are best sorted out by a vet, but there are things that can be done to manage the odor yourself. Shampoos, medication, or chew sticks all help keep these issues under control.
Frequently Asked Questions
What's the difference between deodorizers, maskers, and odor neutralizers/eliminators?
Deodorizers and maskers are short-term solutions and don't actually get rid of the smell. Neutralizers or eliminators actually target the odor and remove it entirely instead of covering it up.
What different kinds of odor eliminators are there?
There are many different eliminators, which is great as you can really choose what works for you. Carpet cleaners, spray bottles, candles and wax melts, air fresheners, desiccants, and shampoos are just some of the options – each best used in a specific context.
Are there risks associated with pet odor neutralizers?
The biggest risks come with the ingredients – as long as the one you choose contains no chemicals, you should be good to go! Candles and essential oils should be kept out of reach of pups and kids though – just to be safe!
Other Odor Eliminator Products We Reviewed
Fresh Wave Odor Removing Gel
Aromatherapy Deodorizing Soy Candle for Pets
Nature's Miracle Deodorizing Bath Wipes
MOSO NATURAL Air Purifying Bag
Rocco & Roxie Litter Box Odor Eliminator
Black Light UV Light
Fresh Wave Odor Removing Gel
No products found.
All that's needed with this product is to remove the lid and place the gel near the foul-smelling area. It absorbs the odor, and the gel disappears as it evaporates.
Key Features:
Natural ingredients
No harsh chemicals
No masking fragrances
Non-toxic and non-GMO
Lasts up to 60 days
Safe for people, pets, and the planet!
Aromatherapy Deodorizing Soy Candle for Pets
No products found.
If you're into decor, this serves the triple purpose of looking good in your house, eliminating odors, and doing a bit of aromatherapy at the same time. Available in 10 different scents, and quite affordable, you can have a sweet-smelling home and chilled out pets at the strike of a match.
Key Features:
Affordable
Various scents available
Use pure, human-grade essential oils
All-natural
Made of pet-safe soy wax and cotton wicks
Nature's Miracle Deodorizing Bath Wipes
No products found.
These are super helpful for those moments when your pup rolls in something but isn't quite dirty enough for a full bath. Perfect for doing a quick clean-up after a visit to the park, a run, or vigorous playtime!
Key Features:
Deep cleansing formula
Mild on pets' skin
Contains moisturizing conditioner
Very affordable
MOSO NATURAL Air Purifying Bag
No products found.
With over 1300 reviews and a four-star rating, you know this thing works. These natural bamboo charcoal bags absorb odors and work for up to 250 feet. It contains no chemicals, no fragrances, and is non-toxic material. They way it works is, it reduces moisture in the air, which prevents bacteria forming. They recommend simply placing it outside every now and then as a way of "recharging" it, and it should be usable for a couple of years!
Key Features:
All-natural
No chemicals and no fragrances
Reusable for up to two years
Easily portable
Rocco & Roxie Litter Box Odor Eliminator
No products found.
Specifically for litter boxes, this essential oils keeps the kitty toilet smelling a-okay. It helps litter last longer and mixes with all types of litter. It's also safe for your kitties and kids, so you can use it in good conscience, knowing your cats are safe and sweet-smelling.
Key Features:
Affordable
Reduces moisture
Non-toxic
Biodegradable
Made from all-natural corncob granules
Useful for kennels and garbage cans too!
Black Light UV Flashlight
No products found.
You may be wondering if this product is on the wrong list, but no! UV lights are wonderful for finding dried, hidden spots of pet urine that may still be causing smells. This is worth having if you have pups who are in the house a lot or territorial cats.
Key Features:
Spots stains not seen with the naked eye
Extremely affordable
51 LED UVs
45-day Money Back Guarantee
One-year guarantee
Customer support
Batteries not included!
Conclusion
No pet parent wants to constantly be surrounded by a urine smell or stains and pet stain odor, and most of us don't want to have to do carpet cleaning every other day. While sprinkling baking soda and paper towels work to an extent, sometimes you just need the proper odor control stuff, which is what you've seen in this review.
All of the above are natural pet products, fully safe, and remove odors effectively. When it comes to choosing the best pet odor eliminator, it really depends on you and your pup or kitty, and when and where you may need to use the product.
Check them out and decide what might work for you, and let us know in the comments if you have any other pet odor removal suggestions!
Continue reading:
The Best Odor Eliminating Candles for Pet Odors
Angry Orange vs Nature's Miracle