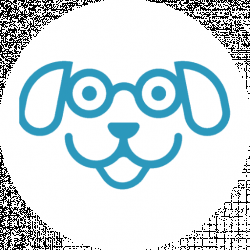 Latest posts by Scout Knows Team
(see all)
The overriding philosophy of Addiction dog food is that they want to produce foods which are helpful and not harmful to pets. It might seem obvious, but the rationale is that contrary to that ideal, a lot of dog food brands are actually making food which cause dogs to fall ill, hence their (Addiction) drive to reverse that trend. Continue reading to see our Addiction dog food reviews – the brand as well as our top picks from among their food products.
At A Glance
Parent Company: Addiction Foods NZ Ltd.
Started: 2002
Headquartered In: Bay of Plenty, New Zealand
Where to Buy: Chewy, Amazon
Types of Food: Dry Food, Wet Food, and Raw Dehydrated Food
Real Meat in First 5 Ingredients? : Yes
Ever Recalled? : Yes
A Deeper Dive Into The Brand
According to the brand's website, the motivation for starting came from the founder's (a veterinary surgeon and clinical nutritionist) observation of the harmful long-term health effects of popular pet food brands. After discovering that the combinations of fats, grains, by-products, and additives in those foods were responsible, he set out to make revolutionary, ultra-healthy formulations.
The brand has fast become renown for its hypoallergenic pet foods and the fact that it often uses unusual premium proteins such as kangaroo and brushtail to provide naturally hypoallergenic alternatives. The choice of those protein sources is due to the fact that they are generally more nutritious and easier to digest, apart from the minimal risk of allergic reactions.
In addition to choosing better protein sources, the brand also makes its foods healthier by eliminating artificial chemicals in the form of flavors or preservatives. Their products also have no fillers whatsoever, to ensure that every bite your pet takes is full of nourishment. Also, since they are wild, free-range animals, there are no potentially harmful growth hormones or steroids in their foods.
Over the past 17 years, the brand has managed to maintain very high-quality standards in its New Zealand manufacturing plant. There have been minimal safety issues (just one recall), and the addiction dog food reviews have been predominantly positive when it comes to quality and consistency.
What Is the Variety Of Foods They Produce?
Addiction's foods are distributed into four categories – Dry, raw dehydrated, canned and treats. Here's a list of all their offerings:
Dry Foods:
Mega Formula
Salmon Bleu Formula
Viva La Venison Formula
Le Lamb Formula
Wild Kangaroo & Apples Formula
Salmon Bleu Puppy Formula
Canned Foods:
Safari Buffalo Meatloaf
Black Forest Rabbit & Blueberries Entrée
Herbed Duck Confit & Sweet Potatoes Entrée
Turkey with Cranberries & Apples Entrée
New Zealand Venison & Apples Entrée
Unagi & Seaweed Entrée
New Zealand Brushtail & Vegetables Entrée
King Salmon & Potatoes Entrée
Raw Dehydrated Foods
Outback Kangaroo Feast
Fig'licious Venison Feast
Perfect Summer Brushtail
Homestyle Venison & Cranberry Dinner
New Zealand Forest Delicacies
Herbed Lamb & Potatoes
Steakhouse Beef & Zucchini Entrée
Country Chicken & Apricot Dinner
Nutri-Rx Allergy-HS
Treats
Meaty Bites Venison Formula
Brushtail Formula
Meaty Bites Beef Formula
Meaty Bites Chicken Formula
Recall History
All things considered, Addiction has a stellar track record when it comes to food safety. In its 17 years of existence, the brand has only had one recall, in September 2016.
The pet food company announced a voluntary recall for two of its canned food recipes – the New Zealand Brushtail and Vegetables Canned Dog Food Entrée and New Zealand Venison and Apples Canned Dog Food Entrée. The recall affected 13.8-ounce cans of both products and was as a result of too-high Vitamin A content as well as a disparity in the calcium-phosphorus ratio.
Best Addiction Dog Foods
If you're looking to give your pet nutrient-dense food that's free from artificial chemicals, and fillers, Addiction might just be the best choice for you. They have a sizable of variety of option across their product categories, so here are our Addiction dog food reviews of our top picks, for your consideration:
First 5 Ingredients
Kangaroo
Potatoes
Carrots
Canola Oil
Tapioca
Other Notable Ingredients
Papayas
Apples
Spinach
Green Tea Extract
Rosemary Extract
Spearmint Extract
Specs
Guaranteed Analysis
Crude Protein (Min) 21%
Fat (Min) 10%
Crude Fiber (Max) 6%
Moisture (Max) 12%
Omega 3 (Min) 4%*
Omega 6 (Min) 9.5%
Typical Analysis
Calcium (Min) 1.7%
Phosphorus (Min) 1.2%
Sodium (Min) 0.9%
Chloride (Min) 1.1%
Calorie Content 3700 kcal/kg
The most distinctive factor about this product is the fact that it's made primarily from Kangaroo meat. That's an exotic meat which also comes with a lot of nutritional benefits, beyond the novelty. It packs a lot of protein, helping to fuel your pup's growth of lean muscle. That's great because it'll help your pet maintain a healthy weight and prevent illnesses associated with obesity, apart from the boost in appearance.
Also, the rest of the ingredient list is made up of similarly nutritious items such as apples papayas, spinach, and other fruits and vegetables. Combined, the ingredients provide all the nutrients which your pup needs for a healthy life. It contains exactly zero grains, fillers or artificial chemicals, meaning that it's chock full of beneficial nutrients and that no gram is wasted.
In addition, grain-free dry dog food is also highly digestible. That means it'll get broken down and the nutrients will be absorbed into the bloodstream faster than most other meat types. Since it's easy to digest, there'll also be less stress on the digestive system, reducing the risk of overworking the kidney, liver, and other organs over the long term. It comes in two different package sizes, (2 lb and 8lb) which will make buying the food and feeding it to your pets very convenient.
Features
Premium protein as the first ingredient
100% natural ingredients
No fillers
Grain-free
High protein content
Optimum food nutrient balance
Vitamins and minerals
Appropriate for all life stages
Available in multiple sizes
Cost is a bit high
First 5 Ingredients
Lamb Meal
Beef Meal
Pork Meal
Potato
Peas
Other Notable Ingredients
Tapioca
Flaxseed
Dried Cranberries
Dried Blueberries
Kelp
Glucosamine
Green tea extract
Rosemary Extract
Specs
Protein – (min) 20%
Crude Fat – (min) 11%
Crude Fiber – (max) 4%
Moisture – (max) 10%
Calcium – 1.8%
Phosphorus – 1.1%
Caloric Content: 3285 kcal/kg
Most dog food is appropriate for all breeds, but some, like this one from Addiction, are formulated specifically to meet the unique nutritional needs of large breed dogs. Due to their size, they are often more active and involved in strenuous play by themselves, or with the pet owners. Apart from that, they are more prone to getting bone and joint issues, especially as they grow older.
The Mega food provides your pet with protein from three different sources – lamb, beef and pork. That combines the benefits of all three types of meat while reducing the possibility of your pet, reacting to any one of them. The fruits and vegetables such as Tapioca, blueberries (which also provides excellent antioxidant protection) and flaxseed which are added to the recipe also provide carbs, minerals, and vitamins aplenty to fuel your large dog's growth and body weight maintenance.
The blend of protein sources is also great in terms of how palatable it makes the food, especially with the addition of herbal extracts which give it a unique flavor and taste. You won't have a problem getting your pet to take to this food, even if she's a very picky eater. That quality also makes this food great for mixing with any other one – Because it's so flavorful, it'll make the entire meal attractive and highly palatable for your pet.
Addiction Salmon Bleu Grain-Free Dry Dog Food Formulas
First 5 Ingredients
Salmon Meal
Peas
Potatoes
Chicken Fat (Preserved with Mixed Tocopherols)
Tapioca
Other Notable Ingredients
Flaxseed
Dried Cranberries
Blueberries
Dried Spinach
Dried Kelp
Spearmint Extract
Glucosamine
Specs
Guaranteed Analysis
Crude Protein – (min) 24%
Fat – (min) 13%
Crude Ash – (max) 10%
Crude Fiber – (max) 3%
Moisture – (max) 10%
Typical Analysis
Calcium (min.) 1.4%
Calcium (max.) 2.3%
Phosphorus (min) 0.9%
Phosphorus (max) 1.6%
Caloric Content 3460 kcal/kg
If your pup prefers seafood or you just want to go for something that's rich in Omega-3 and Omega-6 fatty acids, this salmon recipe is a great choice. It contains a large amount of protein from the salmon, but Addiction also made sure to balance the diet by including potatoes for carbohydrates and chicken fat for direct energy and flavor. There are also fruits and vegetables to add in all the essential vitamins and minerals.
Potatoes provide carbs which act as a source of energy for your pup's work and play, but it's also a much better choice than grains, which is what you'd get with most other dry foods. The fruits, especially the blueberries, also give the recipe a healthy kick of antioxidants which help to keep the digestive system in good working order. The veggies will also give your pet phytonutrient content rich in Vitamins B & C.
This dog food is suitable for all life stages, so you can feed it to your puppy or senior dog without any worries. It's easy to digest so your pet will be able to access and use the nutrients quickly without undue strain on the kidney, liver, or any other organs. In addition, it's free from all artificial preservatives, growth hormones, or other potentially harmful substances. When combines with the fact that salmon has a much lower allergen factor that most common meats, it's clear that this food is an all-round healthy choice.
Addiction Wild Brushtail Meaty Bites Grain Free Dog Treats
First 5 Ingredients
Venison
Potato
Vegetable Glycerin
Canola Oil (Preserved with Mixed Tocopherols)
Green Tea Extract
Other Notable Ingredients
Rosemary Extract
Spearmint Extract
Specs
Crude Protein – (min) 14%
Fat – (min) 9%
Crude Fiber – (max) 4%
Moisture – (max) 20%
Treats are essential in raising your pet. They help to provide positive reinforcement as you train your pup to take to good habits. Even as adults dogs, they love treats and will appreciate them very much on your walks or any other time. The treats are where a lot of pet parents often make the mistake of incorporating not-quite-healthy meals into their dog's diet. There's no such concern with this one though, with its wholesome ingredients list.
This one is made from venison, though you can buy it in chicken, brushtail or beef. That variety is good for finding which one your pet loves best and avoiding any allergies. The treats are high in protein to keep your pup satiated and avoid overeating. They also contain potato for carbs which provide energy – since you'll often be giving the treats out in the course of works, play or training, the jolts of energy will come in handy.
In addition to the major nutrient groups, this product contains probiotics which help the digestive system to function properly and extract the maximal amount of nutrients from your dog's meals. There are also antioxidants and phytonutrients which protect your dog's body from infections and the illnesses they bring. You can buy the treats in 4ounce or 12-ounce bags, for convenience.
Features
Soft and highly palatable
High protein content
Contains antioxidants to boost the immune system
Probiotics help digestive function
No filler content
Completely natural ingredients – no artificial color or flavor
Addiction Customer Reviews
Overall, the majority of customers who provided Addiction dog food reviews on various sites were positive about their experiences. The quality of the food is one of the major points in favor, as well as the fact that their products are wholesome and free from potentially harmful ingredients. On the negative side, though, some customers complained about the pricing. We'll go over some positive and negative Addiction dog food reviews in the following sections
What Do People Like About This Brand?
Finally, I've found a soft training treat for my dog who is allergic to the standard proteins found in most dog treats. Kangaroo is the latest novel protein that vets use, but because the meat is so lean, it's impossible to find a soft training treat. This brush tail protein from NZ solves the problem!

Kim
It's getting harder and harder to find quality dog treats. I trust this company to use quality products.

Caroline
My Dogs love it. One of them suffers from food allergies so we have to be careful what we feed him. He loves the food and hasn't had any break outs or itching. I think we finally found the perfect food

Jean
This is crack for dogs. I have one dog that eats anything I give him and one that gives me stink eye upon peering into her dish. Addiction food for dogs changed all that. She goes crazy for this stuff!

Peter
My dog has been on the food a couple of weeks now . her appetite is better and marked improvement in her coat.

Ronald
What Do People Dislike About This Brand?
My dogs will not eat it. They prefer something that can be broken into chunks.

Laura
Though my dogs seemed to love the food fine, I couldn't get past the smell. I couldn't even sit in my kitchen while it was rehydrating. The dogs did eat it fine and seem to digest it fine.

Mrs. B
It's okay for my dog that I try to keep grain free. She liked eating it well enough, but I decided to look for something else that wasn't quite as expensive as this.

CentralCoastGal
It's ok, but it didn't agree with my dog, she has sensitive tummy and unfortunately it didn't help her.

Caju
My dog waited for two days to get his new treats, and they will only last for a week. I usually get him treats from another brand which brings more for the money.

Dr. Bubu
Conclusion
So there you have it – our Addiction dog food reviews to help you decide if this brand is right for you and which of their products would be best for your dog's health and wellbeing. You might be considering Earthborn Holistic, Ziwi Peak, or other similar health-focused products, and those products are good too, but Addiction is a stellar brand as well.
It's clear that the products always have a premium meat as the main ingredient, serving as a source of protein and fat which helps to keep your pet energetic while growing and maintaining lean muscle mass. The antioxidants, phytonutrients, and probiotics which always feature in their foods are also great for your dog's health.
If you've decided on Addiction and would like to give their products a try, all you have to do is click on it, place your order and integrate it into your pet's diet following the instructions.
Continue reading:
Cheaper Alternative to Blue Buffalo Dog Food
The 5 Best [Must-Have] Dog Food For American Bulldogs For 2022