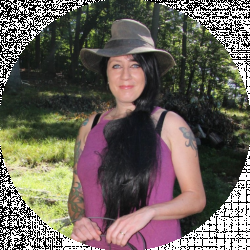 Latest posts by Samantha Biggers
(see all)
In an ideal world, your dog would get all the nutrition they need from their food. Sadly, not all dog foods can achieve this. Not all dogs are the same, and these differences in nutritional needs can mean that a supplement is a good idea for optimum health. Scout wants you to make the best choice when it comes to choosing the right multivitamin for your dog.
Let's talk about all the things that need to be considered when making this important choice.
Best Vitamins for Puppies
Puppies need the essential building blocks of muscle for strong growth and health. A vitamin can help bridge any gaps or take care of special developmental concerns such as joint health or sensitive stomachs.
No products found.
This formula is specifically designed to help puppies during their biggest growth phase. Just make sure after a year to stop with the supplement or switch them over to an adult dog vitamin. This formula contains the needed essentials for healthy bone, ligament, tendon, and muscle development for a strong start to your puppies life. If you are on a budget and concerned about your puppy getting the nutrition they need then this is a solid choice.
No products found.
What isn't there to love about a great tasting and easy-to-give supplement like this chew. Oh, and did we mention it takes care of that puppy breath issue? Natural parsley added to the complete selection of vitamins and minerals means your puppy is going to be a lot more pleasant to be around. A 30-day supply for under $10 is an outstanding buy from a trusted company. Brewers yeast and flax seed help promote a shiny coat. If you have a puppy that is picky about food additives, then you won't have a problem getting them to eat these fabulous chews.
Best Vitamin for Adult Dogs
Adult dogs need to maintain good bone density, joints, and a healthy skin and coat. Diet is a very important component of this, so if your dog seems like they have a dull coat or lack of energy, then it may be time to check out their food and discuss it with a vet.
No products found.
Pet MD Canine Tabs Plus supplement for active or working dogs is made in the USA and offers a complete vitamin for dogs that need something extra for energy levels and growth. While this is mostly a vitamin for adult dogs, it is labeled safe for use with puppies and senior dogs, which is perfect for multi-dog households. Scout also likes that this vitamin is tested for any type of food contamination or bacteria that could hurt your dog, so this is a vitamin you can feel good about using.
No products found.
Liquid dog vitamins absorb faster than tablets and some find them easier to pour over kibble than trying to give a pill. This tasty liquid combines a lot of great ingredients into a tonic for dogs. Dogs of any age can benefit from this vitamin. Homeopathic blends of herbs and vitamins make this a powerhouse of a supplement but for those with large dogs, just under $2 per day for a vitamin may be a bit hard on the budget. Still, you are getting so much in this liquid that contains a seaweed complex, MSM & Glucosamine for joint health, apple cider vinegar, and an array of trace vitamins and minerals. You may be able to just give this supplement and stop any others you are using, making it a better overall value, especially for a supplement made in the USA.
Best Vitamin for Senior Dogs
Senior dogs are best served by a vitamin that helps boost immunity and keeps their bones and joints healthy. Senior dogs should also be eating a daily dog food that has a controlled amount of calories commesurate with their activity level. Simply feeding less of the food they are on can result in a lack of vitamins so if less is your method, you should definitely consider a vitamin supplement.
No products found.
This is a reasonably priced vitamin that contains 34 vitamins and minerals to support senior dogs. This formulation is designed to support the immune system and help with lagging energy levels that can be a problem in senior dogs, often leading to weight gain. Brewer's yeast and B-vitamins for energy keeps their coats healthy and shiny and your dog active.
No products found.
This vitamin is an affordable choice for those with multiple older dogs or dog parents that just want to buy a big bottle and not have to remember to reorder vitamins very often. This joint support formula is a great choice for older dogs that are starting to slow down or have some mobility issues. This easy-to-give chew provides a full spectrum of trace minerals and vitamins to keep your old dog healthy and active. If you have a smaller dog, the 180-count bottle will go far. Scout loves that glucosamine is a major part of this vitamin.
Vitamins for Special Health Concerns & Needs
Joint & Hip
Large breed and older dogs can experience hip and joint issues that can cause a lot of problems if ignored. Specific supplements can help and although they are not always a multivitamin in the traditional sense, they do provide a lot of targeted health benefits.
No products found.
Scout loves that this formula is not only suitable for hip and joint support, but provides probiotics that can help dogs with sensitive stomachs or skin issues too. This formula will help your dog with digestion issues such as gas, bloating, diarrhea, and bloating while addressing mobility issues that are common in older dogs, large breeds, and those that are very active. Dogs love the bacon and liver flavor so don't be surprised when they come running for this supplement.
Stomach & Allergies
There are a lot of dogs out there that suffer from stomach problems and allergies. Probiotic supplements are an easy way to help soothe these problems naturally. There are many different options when it comes to probiotics, but Scout's choice is a delicious and easily administered chew.
No products found.
These duck flavored super chews are ideal for adding probiotics to your dog's diet. The positive effects of probiotics on a dog's digestive system are well known and these easy to give treats are ideal for dogs of any age suffering from allergy issues, bloating, gas, diarrhea, vomiting, or any other stomach issue. Maqui Berry provides a big source of antioxidant protection to protect your family friend. This is a very natural and homeopathic based supplement you can feel good about giving.
No products found.
Fish oil has long been known to help dogs with skin allergies and other issues. This organic Alaska salmon fish oil offers a lot of omega 3 & 6 fatty acids that will make skin and coat shine and reduce any flakiness. If you have an allergy prone dog, then definitely consider this fish oil supplement. The large 32-ounce size is appropriate for those with larger dogs but if your dog is small, opt for the smaller bottle because fish oil doesn't keep as well as some supplements.
Vitamin Safety
Too much of a good thing can make it a bad one. Never give more than the recommended dosage to any dog. Vitamins for dogs often taste like treats, so if your dog likes to get into things then take extra caution when storing vitamins. Make sure they are also out of the reach of kids, who may give them to the family dog thinking they're treats. Pet companies do try to make vitamins and supplements as safe as possible, but they're only as safe as you use them.
Age of Dog
Different life stages mean different nutritional needs. There is a huge difference in the needs of a puppy that is trying to grow and develop and a fully mature moderately active adult dog. Senior dogs need less calories but could do better with supplements that help with joint health.
Alternatives to Vitamins
If you want to supplement your dog's diet then a lot of veterinarians recommend adding fruits and vegetables to dry foods. Blueberries, cooked potatoes, carrots, cranberries, spinach, and much more can be safely fed to your dog. If you have leftovers from dinner then you can feed those too, but just be sure that you haven't added anything that may be harmful to them like garlic or onions. Scout has a long list compiled that can help guide you on what foods are safe and which are not.
Questions to Ask
Does my dog really need them?
There are a lot of choices out there, and the truth is that most dogs eating a good quality, age-appropriate dog food don't need a multivitamin. However, some vitamin-like supplements can help combat specific problems like stomach upset or joint and hip problems. If you are already feeding a higher end, nutrient dense dog food then you'll want to make sure that the supplementary vitamins you are giving are not resulting in an overdose. It is best to discuss vitamin needs and supplements with your vet before making any final decision regarding what vitamins to give.
What are my reasons for wanting to give my dog a vitamin?
Vitamins can help some dogs, but it's important to not fall into the trap of assuming a problem your dog is having is a result of a nutritional deficiency. A lot of symptoms for different conditions can be very similar, so it's best to get your veterinarian's opinion if your dog is having any noticable health issues.
Does my dog eat commercial dog food or cooked meals?
More and more dog parents are choosing to get on board with preparing their own meals for a dog. Giving a vitamin supplement is recommended for those that cook for their dogs. Designing a raw or cooked food diet for your dog requires a lot of thought and planning so you know that they are getting the right number of calories, protein, and fats. It's also important to educate yourself on what foods dogs can't eat, and how to achieve the correct calcium to phosphorus ratio. It is a doable thing, but do your research and talk to your vet if you have any concerns until you get used to cooking for your dog.
How easy are they to give?
Some vitamins are easier to give a dog than others. Vitamins that are disguised as a delicious little treat are usually easy to feed, but some dogs are naturally suspicious. If you have to take the time to hide a vitamin in another treat, then make sure this is something you are comfortable doing every day. Most dogs will accept a vitamin wrapped in a pill pocket, peanut butter, or a piece of cheese.

Alternatively, vitamin powders can be sprinkled on kibble or mixed into wet dog foods directly and may be easier to feed.
What is the cost versus the benefits?
Just like there are a ton of supplements out there for people, there are a lot for dogs as well. A wide variation in choice also means a wide variation in cost. Just because a vitamin costs more doesn't necessarily make it better. There are plenty of vitamins at all price points out there that can help your dog be healthy. Do your research and read reviews, and be careful of unknown companies that have a lot of 5-star reviews on Amazon. Some of these upstarts pay for positive reviews.
What do reviewers have to say?
We can't stress the importance of this: do your research. Don't just trust Internet or Amazon reviews (which can be bought), because they aren't always objective. Your veterinarian can help by recommending a particular brand, and you can also get a lot of information off of company websites and through independent reviews. Forums and groups dedicated to dog health are another great resource since fellow pet parents will usually have the pooch's best interest in mind.
Changing Needs
It's important to change your dog's vitamins throughout their different life stages. Choosing vitamins that specifically meet your dog's needs can help prevent some health issues they may be predisposed to. Vitamins that have a lot of probiotics can help with digestion, for example, or a skin allergy. Giving a vitamin also ensures that they are getting the nutrients and trace minerals they need for a happy and healthy life throughout the years. As your dog ages, make sure that vet check-ups don't get delayed. A lot of problems can be eliminated through preventative medicine and paying attention to your dog.
Continue reading:
Dog Food Ingredients: The Basics
The 5 Best Dog Foods For Greyhounds: Reviews & Buyer's Guide
Zignature Kangaroo Limited Ingredient Formula Grain-Free Dry Dog Food Review