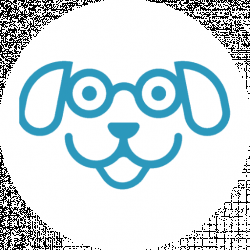 Latest posts by Scout Knows Team
(see all)
Part of the "Why I Chose" series where ScoutKnows brings you stories from dog owners in their own words about why they chose the dog they did.
The first time I laid eyes on Penelope the Pug, I couldn't resist a chuckle at her unusually long, pink tongue–which stuck out even when her mouth was closed. However, her expressive brown eyes, barrel-shaped body, and curly tail won my heart. My family giggled as Penelope and her counterpart, Pugsly, romped in circles, clacking the tile floor with black claws, snorting greetings in pug-like fashion.
Why we Chose a pug
Although we had long admired Penelope (having first been friends with her humans), we were both surprised and delighted when asked if we would like to raise Penelope. The owners had noticed her alpha dog tendencies, which caused Pugsly to receive less attention. Since Pugsly's tenure in the family was the longest, they offered Penelope to us.
Having never owned this particular breed of dog, we were anxious to incorporate this child-friendly pet into our family life.
Since the price was fabulous (free), I jumped at the chance for our kids to learn the responsibility of owning and caring for a pug. Having grown up owning a toy poodle, I understood the value of raising kids with a loyal pet. I wanted to foster a similar positive experience, as well as teach responsibility and life lessons in the process.
Penelope fit into our family from the moment we brought her home. She loved our kids and the kids loved her (and she adored me). We established walking/feeding/grooming schedules, and after a few bumps in the road (as in kids being kids and forgetting to feed her before school), we found our rhythm.
What to Know About Pugs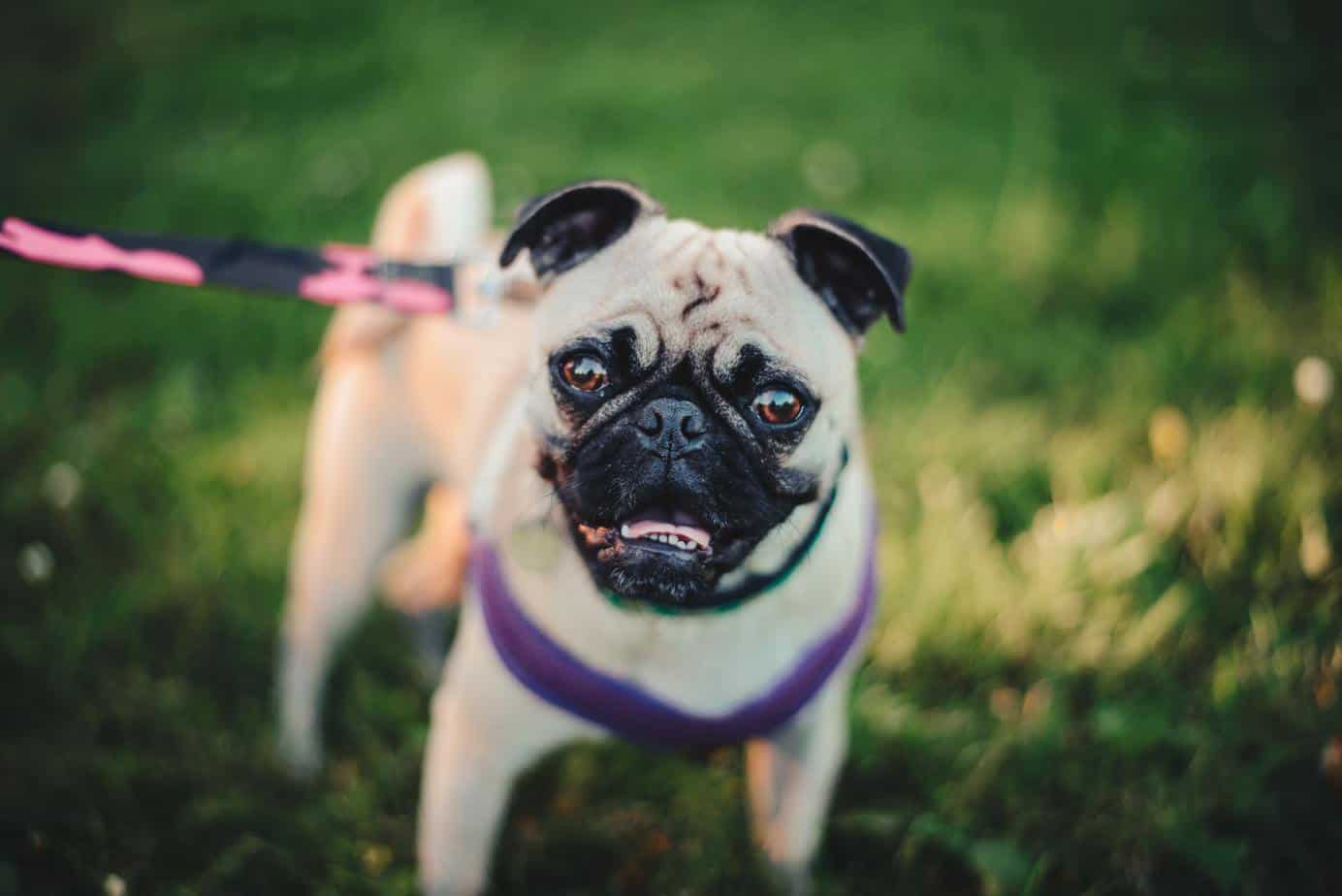 Pugs are well known for their bull-dog shaped black snouts. Because of their smashed-in noses, they have difficulty breathing; hence, the snorting and snuffling (which never stops, day or night). In fact, a pack of pugs is called a Grumble for obvious reasons!
This short-haired breed is generally known for an even temperament, making excellent pets for any age. Pugs are loyal, fun-loving, and characteristically stalker-like once they pick their person in the family. I say this because I ended up being Penelope's person, although my intent was for her to pick one of the kids (since, after all, I got her for them).
Most moms can't go to the bathroom alone without tots banging and whining on the other side of the door; I had the same problem, only with a snuffling, snotty pug.
Pug FAQ
According to the Waggington Post's 15 Facts you probably didn't know about pugs:
Pugs are the largest dog breed within the toy group breed of dog
live on average 12 to 15 years
are one of the oldest breed of dogs dating back to 400 BC
originated from China, were bred to sleep on the laps of Chinese Emperors
range from 13-20 pounds
are prone to obesity
come in four colors: apricot, fawn, black and more uncommonly, silver
Having lived for twelve years with our full-breed toy pug, I can soundly attest to all of these details and more, including the fact that our Penelope had a period every three months.
Pug Pros and Cons
Cons
Messy menstrual cycles
Shedding
Separation anxiety
Snoring
Vision problems, runny eyes
Overheating quickly (not an outside dog)
Knee and hip problems
Not a guard dog (scared of everything)
Pros
Loveable
Silly
Good sense of humor
Toy breed
Not yappy
Good with kids
How Much do Pugs Cost?
Research indicates pugs cost anywhere from $500-$1,200 bucks, depending on whether you purchase from a pet store or a breeder. Although Penelope the Pug came to us free of charge, her first human paid a whopping $1,100.00 from a breeder fifteen years ago.
What I Wish I Would Have Known Before Getting a Pug
Two words: Separation Anxiety — it's a real thing with pugs. This became evident on Penelope's first day home when placed in a newly purchased crate. Although she wasn't kennel trained and seemed very leery, I didn't anticipate the sight I beheld upon returning home. She had broken out of the crate and torn off a claw in the process.
That night, since she wouldn't sleep in the kennel, we gated her in the bathroom adjacent to our bedroom. After listening to her chitter and squeal half the night (pugs emit crazy noises when they're scared), we finally laid her on our bed. She slept the whole night between my husband and I.
A snoring pug nestled up against my leg was definitely not what I had in mind when I said yes to getting a dog.
Eventually, we worked out the sleeping arrangements and settled her in the kid's beds. Her former owners had raised her with Pugsly from the day they brought her home, so they never realized her acute fear of being alone.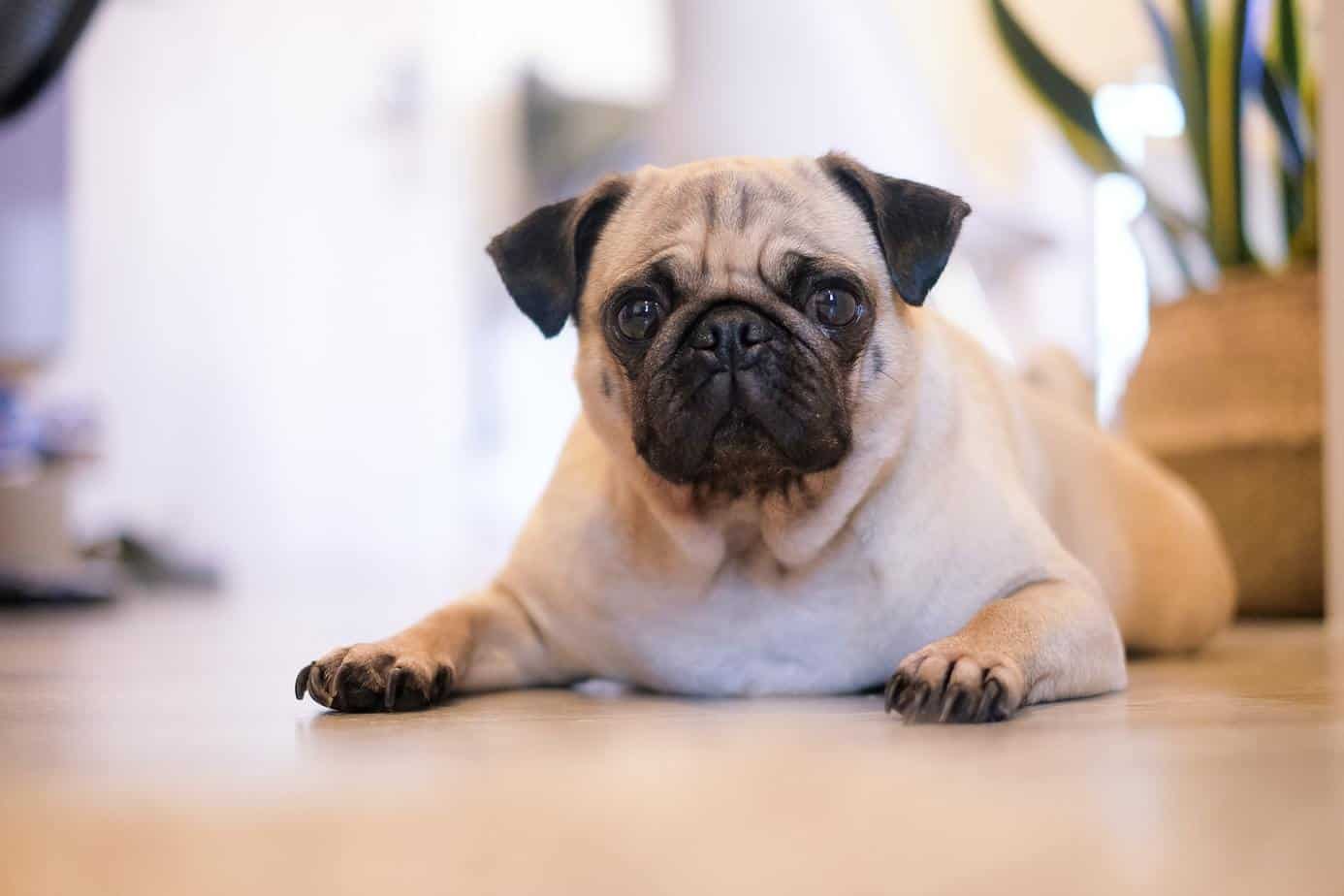 Our Family Experience with a Pug
Out of all the family dogs we owned during the span of rearing four children, Penelope was the sweetest, funniest, and most annoying. Granted, the annoying factor was primarily due to her undying loyalty to me (bless her heart). But even with all the shedding (don't ever wear black), eye snot (all over my bathroom door), and separation anxiety (the crate was a total waste of money), our pug was the best pet we ever owned.
Because of her, our kids learned how to faithfully care for another living being. They walked, fed, and brushed her. They accompanied Penelope and I for veterinarian visits. They played with her and loved on her and spoiled her rotten.
What I Would Have Done Differently
In the back of my mind, I'd always planned to breed Penelope, but never got around to changing ownership on her certification papers. After years of clothing her in Pug diapers every three months, it became necessary to have her spayed because she was developing milk sacs due to multiple imagined pregnancies.
Yes, I just said that.
Did I mention Pugs are a bit psychotic?
We should have done it long ago, but we let cost and time get in the way.
A Pug is a Great Family Pet
Our beloved Penelope lived a total of thirteen years, and by the time she passed on to glory, she'd developed cataracts, hip dysplasia, and incontinence. Penelope remained our comic relief and loyal friend to the very end, and even though she created her own messes, she more than made up for it by licking the kitchen floor clean at the drop of a single crumb.
If there were such thing as do-overs in life, I would raise my kids again in a heartbeat, and that experience would most certainly include a funny, loyal, snorting pug called Penelope.
If you also have a pug, you might like to check our list of the best dog food for pugs.
Continue reading:
Why I Chose Annie the Mini-Schnauzer
Why I Chose Sam the Rat Terrier