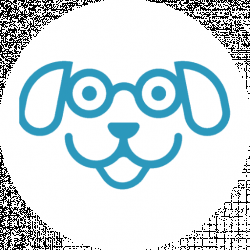 Latest posts by Scout Knows Team
(see all)
My first dog was hiding in the bathroom, wiggling and waiting for me to get off the school bus and find him. His name was Shadow and all I had to do was love him. I was around 8 and he wasn't the brightest bulb in the packet, so my parents had their hands full. They took care of the gear to have before bringing a puppy home.
It was quite some time before I took the plunge into dog ownership again and I was a grown up by then. Suddenly I realized that there were things I needed to have in place long before my new best friend came home. Besides food and shelter, dogs need toys, supplies for successful potty training, bathing and grooming accessories… it can seem like an endless list.
How do you separate the essentials from the things you don't need? You've taken a huge step by stopping here at Scout Knows for some answers. I have a list of dog gear essentials for you and some ideas on add-on items that might make your life easier with your dog.
Your Go-To Gear List Before You Bring Your Dog Home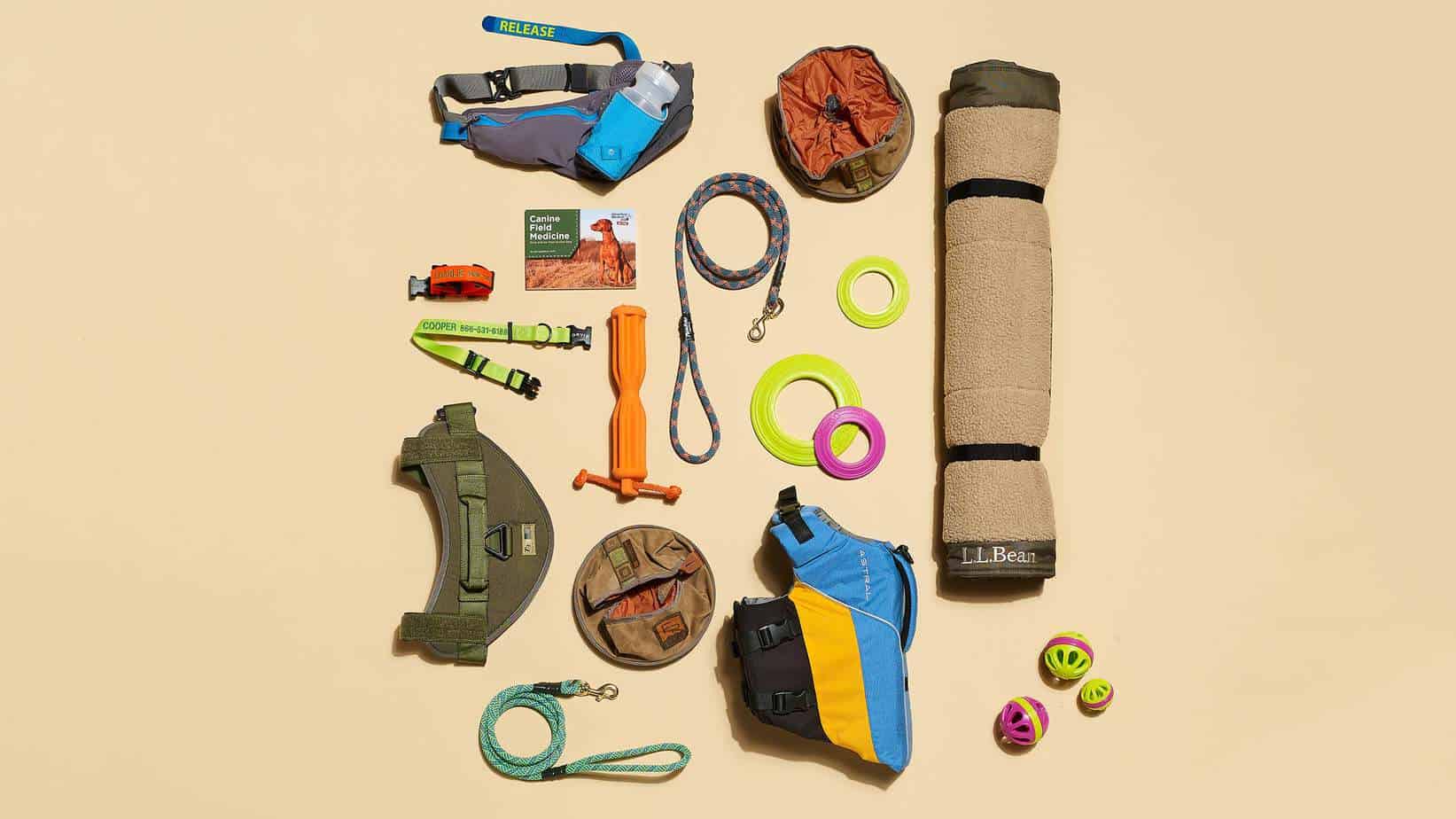 Let's start out with the most essential things you need to have before you bring your dog home. These items are things you really can't do without if you want to raise a happy, healthy dog of any age.
A little later, I'll discuss some of the differences between bringing home an older dog versus a puppy, and you'll see that I have some other items that are puppy essentials. Puppies are likely to have more accidents and require puppy pads for a longer period, but I believe many 'puppy' items are great to have on hand for any dog.
Here is my master must have list that applies to dogs of any age.
Dog Carrier
Even if you aren't crate training your dog, you'll need something to transport your dog in. This is for visits with family, trips to the vet, or a fun day at the park.
You want a pet carrier that is the appropriate size for your dog. Consult a crate size guide for the perfect fit.
A plastic dog crate like the Suncast Deluxe Carrier is easy to use as a daily training tool and to transport your small dog. Larger dogs may need a model more like the Petmate Sky Kennel. This carrier is also airline approved.
Keep this in mind if you plan to fly with your dog. Go ahead and get a carrier that is airline approved right off the bat.
Some people prefer a soft sided carrier, in which case something like the Captain Pet Lightweight Portable Pet Carrier or similar may be on your list. This type of carrier isn't as functional as a hard sided dog crate, but it is extremely portable.
Dog Shampoo
If you plan to take your dog to the groomer regularly, it's easy to understand overlooking dog shampoo. My advice, however, is to keep some on hand because you just never know when you may need it.
I'm picturing dog behavior like, you know, rolling in deceased or stinky things or tangling with a skunk. City dwellers still have mud and street gunk to contend with.
Pick up a simple, gentle dog shampoo like Particular Paws' Hypoallergenic Dog Shampoo and stash it in the house.
Dog Beds
I have some criteria for dog beds. I want my dog beds to be:
Easy to clean
Tagless or with an easily removable tag
Equipped with a zippered cover; and
A dark color
The zipper cover gives me a chance to clean the bed more often, at least to get some of the fur off of it. I like a dog bed to be able to fit in the washer and dryer, even if that means a trip to the laundromat. If your dog has an accident in the carrier, the only way to really combat that is to wash it thoroughly.
The dark cover is to mask stains that are inevitable. Since most dogs I know want to eat or chew tags, I say the smaller the tag on the bed the better.
Here are a few dog beds that meet my criteria. You may have some different needs, but these picks will be good inspiration:
Potty Training Pads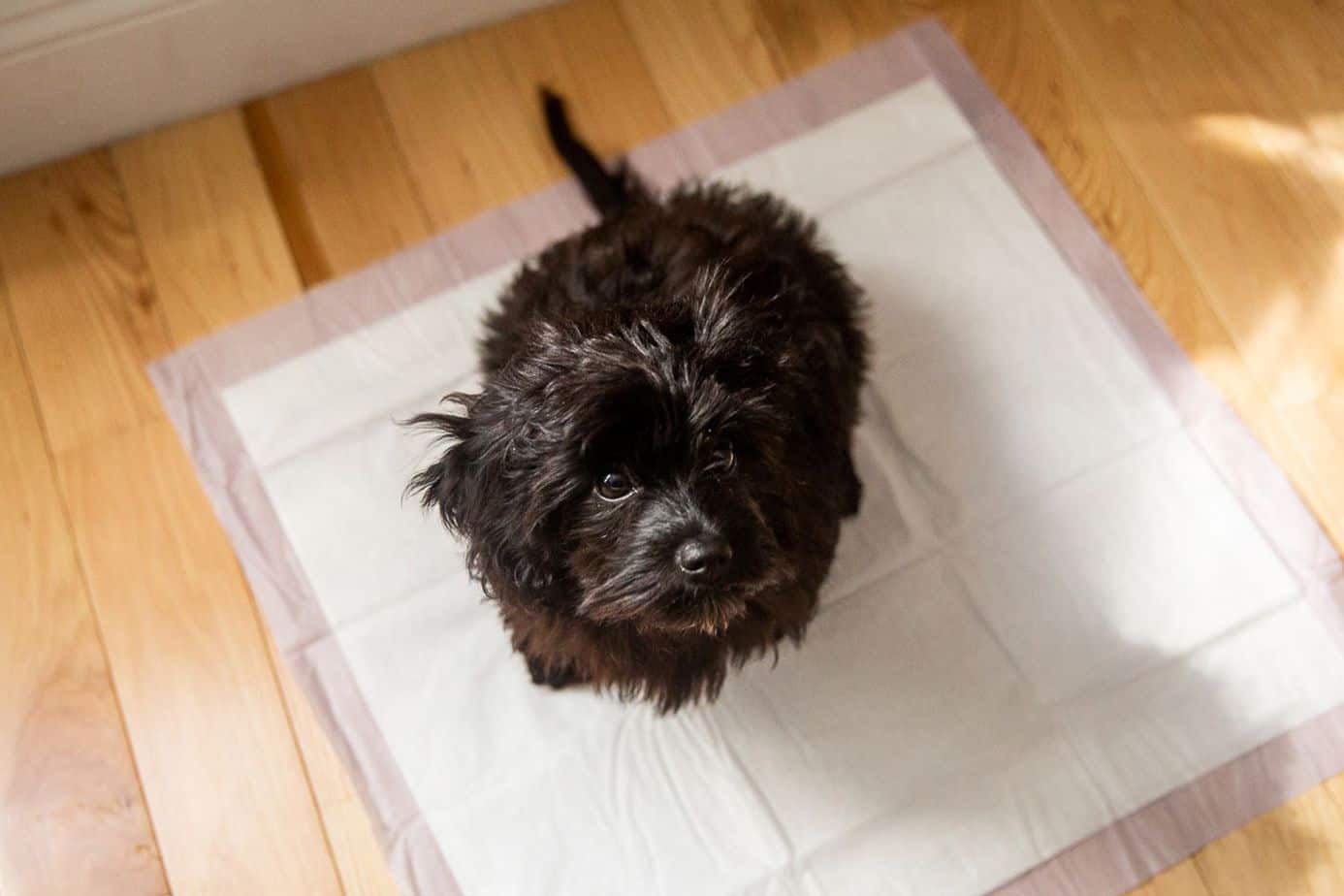 I believe you should keep some puppy pads on hand even if you have an adult dog. They're very useful and helpful during times of unexpected emergencies.
Puppy pads are absorbent and you can use a clean, dry pad to dab accidents on carpets. It will soak up a lot of the liquid making the spot easy to clean. Now the pad smells like your dog's pee, which will encourage them to use it the next time they have to go.
Injured dogs may be housebound for a period of time and you'll want to have pads on hand for this.
Traveling with your dog? Some dogs aren't used to eliminating on concrete or in parking lots. If your dog remembers the training pad, you can toss one down anywhere and help your dog relax enough to go.
Older dogs sometimes have accidents that aren't entirely their fault. Puppies and older dogs can be stubborn about going outside in bad weather, too. Training pads come to the rescue in these situations as well.
Adult dogs from rescue situations may go through an adjustment period when they first enter your house. This adjustment period can include some bathroom reversion, a.k.a. peeing on your floor. In this situation, you have to start potty training behavior from scratch, just like you brought a puppy home.
You won't know if your new adult dog will experience this or not until they're home, so grab some training pads just in case.
Collar or Harness And Leash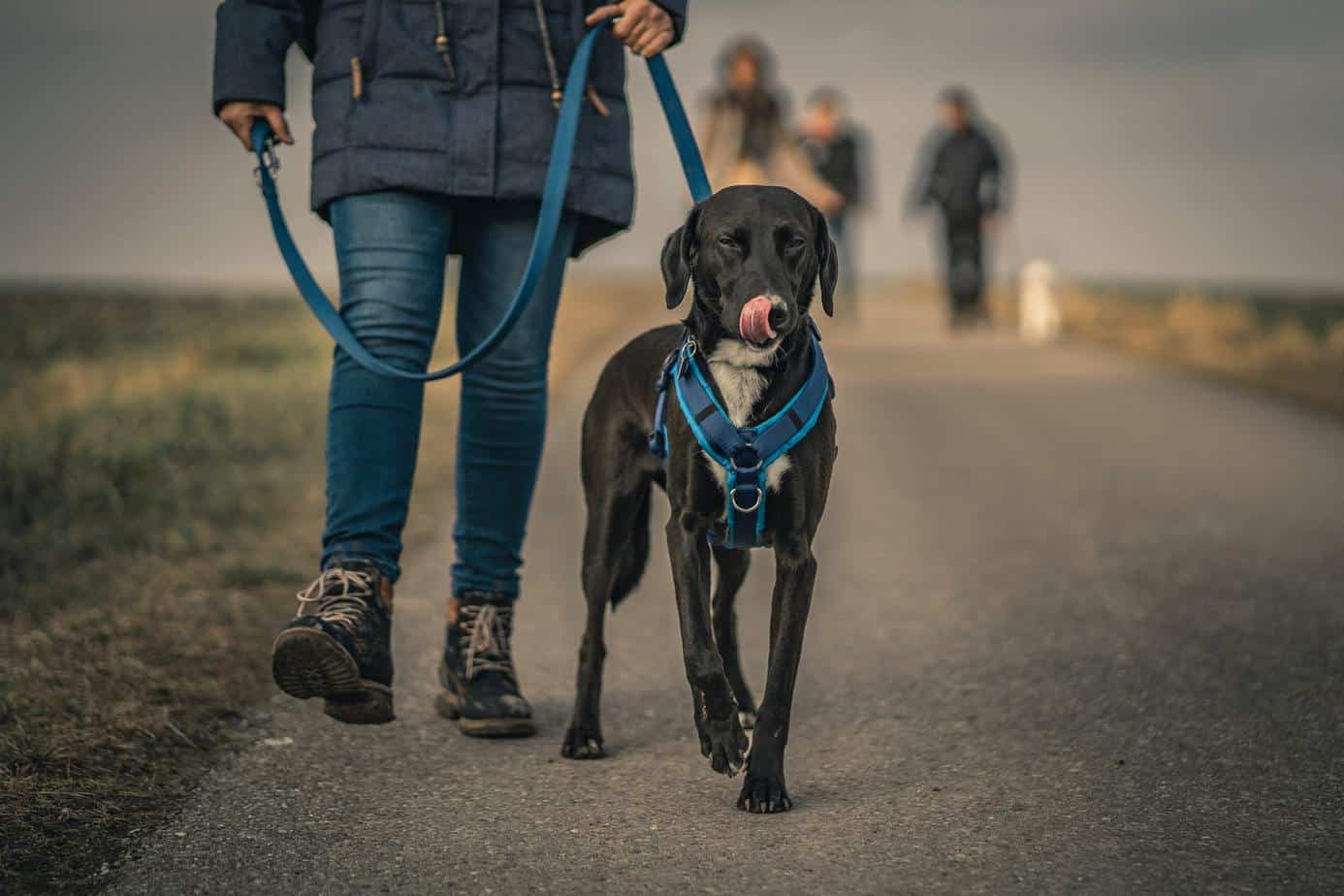 Puppy pads notwithstanding, you have to take your dog outside for exercise and to do his business. That means you're going to need a leash, collar and/or harness. In fact, besides food, these items could be the most essential gear to have before you bring your dog home.
Collars
There are many different types of collars, from training collars to 'choke chain' or prong collars to regular old collars in thousands of colors. Training collars and prong collars are controversial, but both have their uses.
Prong collars help owners keep muscular dogs under control when used correctly. My dog was difficult to train against pulling and although she's friendly, she sometimes approaches other dogs and people by barking. She sounds aggressive and can be intimidating.
I used a prong collar when training her, but never yanked or applied consistent tension. If you're uncomfortable with this type of collar, opt out and choose another option. Ruby and I take walks now with a regular collar and she isn't perfect, but she's much better.
My father's dog wears a training collar and they use it very humanely. It is set to the lowest setting and is used only to gain Teddy's attention when he takes off after one of the geese or cows in the neighborhood. They're living the rural life.
In fact, Teddy almost never gets 'shocked' (on a low setting, the term shock is quite misleading), but hears the warning tone instead and knows to get back home. I wasn't a fan of these collars before seeing one work for Teddy, so I now believe they can be humane and effective.
Teddy uses the PetTech training collar and it works well and has held up to that rural lifestyle of endless cows and fields.
Leashes
Speaking of leashes, you have several options here as well. The retractable leashes are extremely popular, but they actually aren't my personal favorite. If you do want to go this route, the TaoTronics 16 foot walking leash is a good option.
I do have a retractable leash, but I often find myself reaching for my simpler, traditional leash. It's less bulky for quick trips outside for bathroom breaks. They're also really economical. For instance, you can grab the PetSafe Leash in several colors for under $10.00.
My best leash advice is to have an extra on hand. You never know when one may break or get lost and it's a must-have dog item. Since you need two anyway, why not choose one of both types?
Dog Food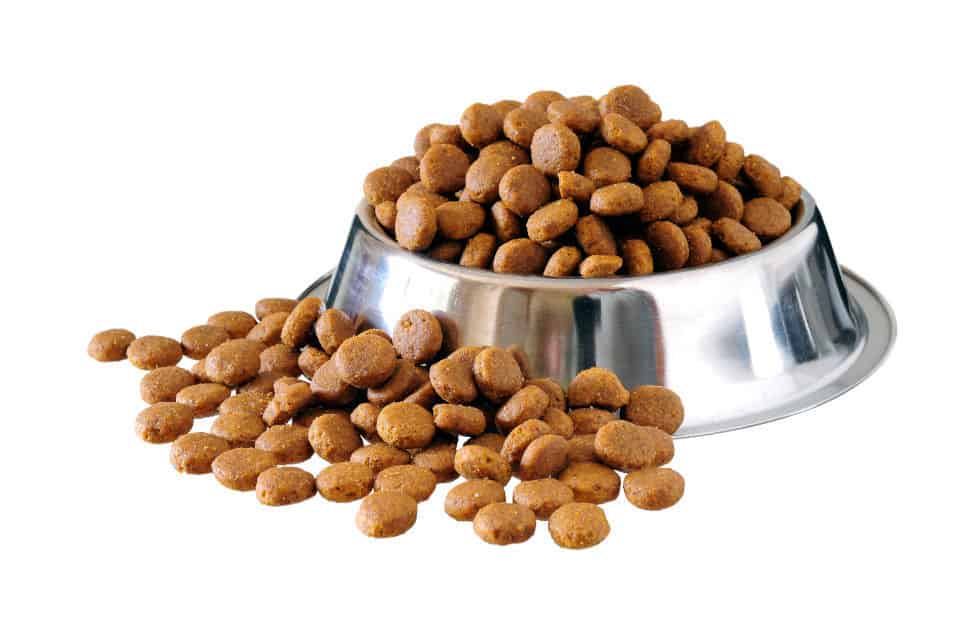 Oh, the endless choices of dog food! It's overwhelming, but you can work through it. Let's break it down into things to think about and then go from there.
Grain-free?
Breed specific?
Ingredients
Fillers
Age specific
AAFCO guidelines
Grain-free
Grain-free dog food is trendy, but generally unnecessary. You do want to pick a low grain dog food because grains are essentially fillers. As long as your dog isn't allergic to a certain grain, however, you don't have to panic about being grain free.
If you want to feed your dog a grain-free food, there is no reason not to. Assuming the grain-free food you choose meets the other criteria in this section, it's a great option for your dog.
Breed Specific
Breed specific foods can be useful for high energy breeds or breeds that have known health problems that nutrition plays a part in, such as eye issues or bone problems. I advise you to look into your breed's nutritional needs and then research breed specific food options.
If the price is outrageous, you can make your own decisions. Often, you can satisfy or supplement your dog's dietary needs without a breed specific food. On the other hand, breed specific dog food is convenient.
Ingredients
The ingredients in your dog's food is one of the most important factors to base your dog food choice on. This article about the best dog food for boxers includes a handy summary of how to really read dog food labels and ingredient lists for an in-depth look.
Basically, in summary:
The Association of American Feed Control Officials (AAFCO) regulates what companies are allowed to say on dog food labels.
Single ingredients listed on the front of the package must be 95% of the food's overall weight.
Two ingredients specifically mentioned on the front of the package also must comprise 95% of the food's overall weight. For instance, if the food says lamb and veal on the front, lamb and veal must be 95% of the ingredients.
Terms like: dinner, entree, and platter can only be used if 25% of the weight of the food is made up of the ingredients mentioned. If it says 'fish entree' on your dog food label, it only has to be 25% fish.
The phrase 'with cheese' means that 3% of the food's volume must come from cheese.
Additionally, the order the ingredients are listed in represent the amount present in the food. If the first ingredient is corn, look for another food. Corn is a filler and should show up behind protein sources like meat in the ingredient list.
Just remember that wet ingredients inherently weight more than dry ones, so looking at the nutritional breakdown on the back of the bag or can of food will help you understand the nutritional makeup of the food better.
Age Specific Foods
Puppies do need puppy food and older dogs do benefit from food formulated just for them. I recommend that you investigate these options and ask your vet for their recommendation.
Don't skimp on the puppy food- I mean it! Puppies need a lot of nutrients to grow up right and you don't want to underfeed or feed them a low quality food.
Dog Toys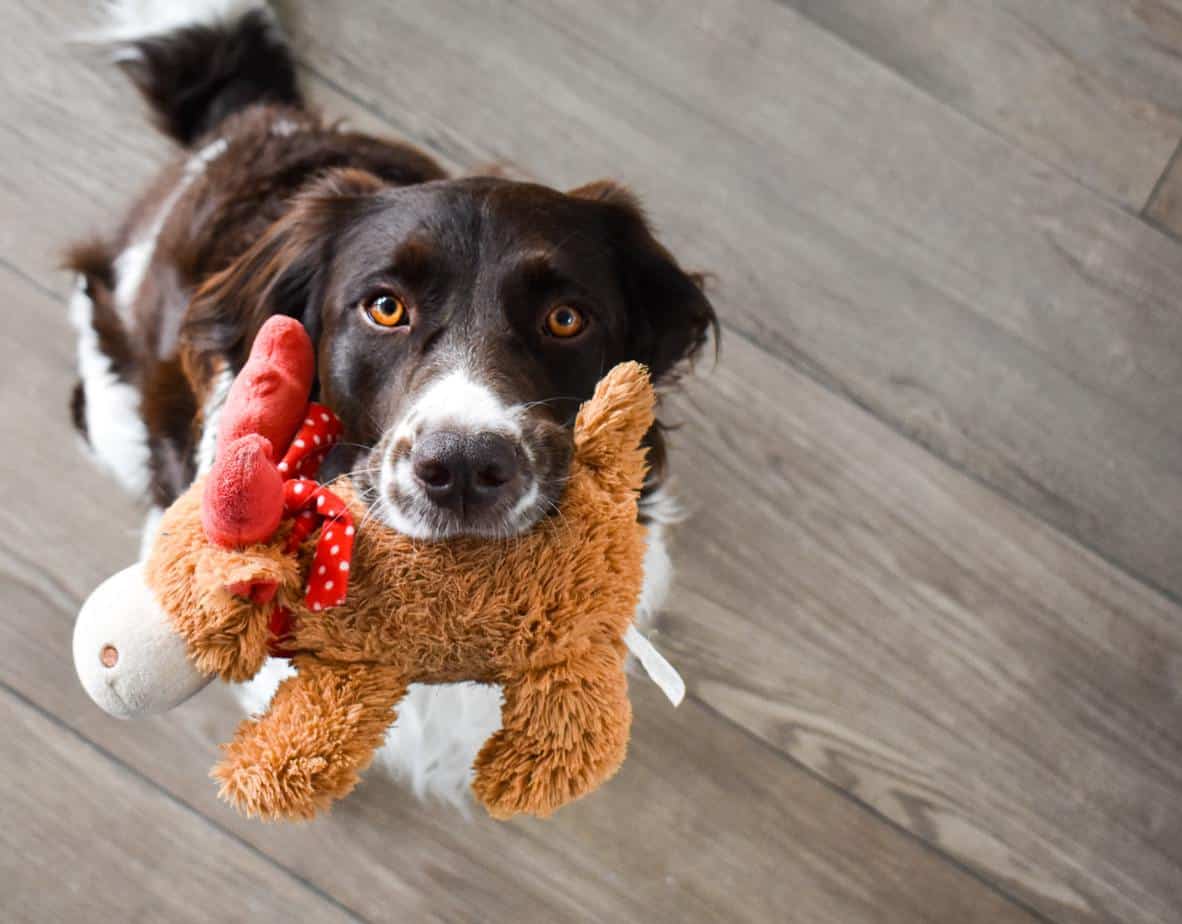 Now for the fun part: toys! Your options here are as endless as your wallet, but some essentials include:
You can purchase a large ball and a small ball for your dog, or use a sock with a knot tied in it as your fetching toy, but these are the basics. Pay attention to what your dog plays with the most and get more toys like that.
If you do use the sock, though, be prepared for your dog to steal socks! Some can't or don't care to tell the difference between their toy (knotted) and your actual sock.
You'll also have to replace some toys more often than others. Keep an eye on any rope toys or stuffed toys and replace them when they show signs of falling apart.
Cleaning Product For Indoor Accidents
I'm going to level with you. If you are bringing home a puppy, invest in a carpet shampooer or spot cleaner if you can. It will make life easier and your home cleaner.
If you can't do that, pick a pet stain spray that will neutralize the smell and be sure to use the blotting trick I mentioned earlier with the puppy pad or a sponge. The more urine you get out of the carpet the better you'll be able to clean the spot.
Two Blankets
You'll use them for something- whether it's in your car or on your carpet or sofa. One is bound to get dirty and need washing, which is why it's great to have an extra on hand.
Pick a soft fleece blanket so your dog enjoys sitting or lying on it. If you can find a stain resistant blanket, that's even better!
Gear For Puppies vs Older Dogs
As I already mentioned, most of the things I listed in the main section above go for puppies and adult dogs. Older dogs do have some specific needs to consider in addition to the items above.
You may need some dog stairs to help your older dog get in and out of the car or your bed or sofa.
Heated pet beds can keep older dogs cozy and warm.
Your vet may also recommend supplements or medications for your older dog.
Puppies also have special needs like different food, teething toys, and a pet gate to keep them happy, healthy, and contained.
Additional Helpful Dog Items
Nail clippers are good to have on hand even if you plan to take your dog to the groomer. You may get comfortable clipping your dog's nail yourself. Your dog might also break a nail and need a quick trim. I think this is a good thing to have on hand just in case.
Food and water bowls are helpful, but not strictly necessary. You can probably find something in your cupboard to feed and water your dog from if you have to. If your dog is large, a raised food and water bowl set is really helpful for them, so I especially recommend spending the money in that case.
Dog clothes aren't just cute, they're functional. If you can get your dog used to wearing a coat and booties, I think these are worth spending on. Check out my article about picking clothing for your dog for even more information.
Storage containers for your dog food can save a lot of aggravation and keep your dog's food fresh.
Different Gear For Different Size Dogs?
Yep! This is kind of a no-brainer. Big dogs need big stuff and little dogs need the opposite.
Pay special attention to the size chart earlier in this article to choose harnesses and clothing to fit your dog.
When you pick out items like dog beds, remember that your dog will be stretched out on it, so measure your dog in an extended position to get a great fit.
How To Save Money On Dog Gear
It's tempting to rush off to the pet store to dump armloads of dog gear into your cart, but that may not be the best way to gather your gear. Shop a little at a time and wait for sales when you can.
The internet is a great resource for finding deals on pet items, so use it to your advantage. Remember to factor shipping costs into your final price so you can tell if you're really getting a deal.
Join all of the pet clubs you can stand for discounts and special deals. I'm a member of all of the ones in my area for major pet retail stores.
If you can, buy in bulk. Maybe you and a friend can split a huge bag of food and save. Just make sure you keep the food in an airtight container so it doesn't spoil before you can use it. That isn't thrifty!
Got Your List Of Dog Must Haves Ready?
Are you feeling more prepared or are you starting to panic? Don't worry, there is still time to get everything you need for your new dog before you bring him or her home! Use the tips I've given you to make a list and shop around for great deals before pulling the trigger on your choices.
Did I forget anything on my list? Let me know in the comments! I'd also love to hear about your favorite dog gear and the brands you love.
Thanks for reading and please share this post with anyone you know who can use some dog gear tips.
Continue reading:
Must-Have Cleaning Products for a Dog-Friendly Home
Bringing Home a Baby to Your Fur Baby