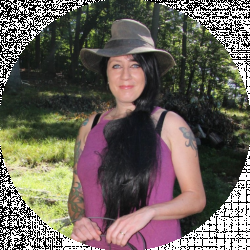 Latest posts by Samantha Biggers
(see all)
Some dogs are more sensitive to cold than others. There are also plenty of areas where an outdoor dog house needs to be insulated and maybe even heated if you plan on your dog staying outside much. Finding a dog house that is insulated and includes a heater can be challenging but there are plenty of components you can use to put together a dog house that works for your unique dog.
No products found.
Scout hopes these dog house ideas have helped you find the perfect solution to keep your pooches warm and cozy on those cold nights while allowing them to get some fresh air and outside time. Be sure to look at the DP Hunter Dog House below! We have done the research for you so that you can find a combo that is within your budget and sure to keep your dog warm and happy!
Top Rated Insulated and Heated Dog Houses
Our Top Pick: ASL Solutions Deluxe Insulated Dog Palace with Floor Heater
Besides the fact that this dog house is designed to keep the heater cord well out of the way and it is easy to clean, it is capable of keeping your dog 25 degrees warmer than the outside temperature without the use of the floor heater. This means that even on a 25-degree day it will still be 50 degrees in the doghouse after your dog has been in it for a few minutes. The floor heater boosts the temperature substantially and is a great back up for those very cold days.
Our Runner-Up Pick: DP Hunter Dog House with Floor Heater
No products found.
This dog house is a smaller and more affordable version that still boasts a real door. This is a bargain for a medium-sized dog that needs some extra warmth during those cold months!
Best Budget Pick: Large Outdoor Weatherproof Dog Igloo
No products found.
These are one of the more classic designs that are available in a wide range of sizes. You can get special pads and even heat pads and doors to make these dog houses even more cold resistant.
During warmer months you can remove the heater. Dog Igloos are made to be vented well and have antimicrobial properties so they stay cleaner and mold free. They can be cleaned easily and hold up well under harsh weather. A complete set up can cost a bit if you have a very large dog. However, you can also just buy a large one if you have multiple dogs that are close to one another. It is going to be hard to find a better-built dog house that you can just get and put together in a short amount of time.
A special heat pad that fits Igloo style dog houses is a good way to provide that extra heat on those really cold nights or for smaller dogs with short coats that have a hard time staying warm. You can get these in several sizes to meet the needs of your dog.
---
Buyer's Guide
Heat Pads
A heat pad for dogs is great for taking care of heating yourself or upgrading an existing dog house. If you want a very heavy duty heat pad then you can get one that is made for livestock. Chew proof heat pads and cords are necessary for safety. You don't ever want to use a heat pad made for people like you get at the drug store. This may be okay for helping warm up an animal briefly under your supervision but definitely not for kennel or long-term use. Most will cut off after 20-30 minutes. This feature is in case people fall asleep with them on and cause injury. Pet heat pads often have metal cords that are made to withstand some major abuse and not shock any pooches!
Any Heated Dog House has its Limits
During really really cold weather you may just want to make sure your dog has a place to stay inside at night. There are some dogs that cannot withstand the cold. You can have all the short and medium hair dogs you want but if you live where it gets -30 then be prepared for some inside time.
No products found.
This heavy-duty heat pad is made to take a lot of abuse and will outlast just about anything out there. If you are going to use a heat pad a lot, then buying a good one to start with will save you time and money later on. A few broken, mediocre heat pads will definitely change any pet parent's mind about spending more for a quality one.
No products found.
No products found.
Know Your Dog
It is easy to assume that because we are cold that a dog will be too. The truth of the matter is that a lot of dog breeds are less cold sensitive than you might imagine. A dog knows when they are cold or not. There have been a lot of misunderstandings among those living close to one another that have seen a dog out in the cold.
Some dogs simply like it colder. A Husky or a Great Pyrenees will actually get out and snow bathe or insist on being outside. So if you ever see a dog out on a very cold day it might be worth it to consider what type of dog they are before lodging any complaints.
A Cushioned Pad Goes A Long Way
A difference can be made simply by putting a pad down to create a barrier between the ground and where your dog is sleeping. A heat pad can also be used for extra warmth. A floor that is raised above the ground so there is an air space can also help if you have the option. Some dog houses already come this way.
Choosing the Right one for Your Dog
As you can see a lot of dog houses do not come insulated or heated without spending a substantial amount. For most people, getting a dog house and then a heat mat for it is going to be enough to handle the weather in moderate climates, especially if you put some padding like a kennel mat in there and possibly a flap or door.
Avoid the urge to go overboard when it comes to a heated dog house. Dog's have a higher body temperature than people so even smooth coated breeds can deal with more cold than you would expect.
Other Insulated and Heated Dog Houses We Reviewed
These dog houses are priced right and can easily have a heat pad added to provide more warmth. It is often more economical to buy a cast plastic house and heat pad seperately
Both of the above models from Suncast are made to stand the taste of time without costing a lot. The DH250 is for dogs up to 70 lbs while the DH350 comfortably houses dogs up to 100 lbs. While you may think "I might as well get the larger one," keep in mind that a tighter space is going to stay warmer. So, if your dog is 70 lbs and smooth coated you might want to stick with the smaller house unless they are going to be cuddling and sharing with another dog.
The Aspen Pet Barn comes in sizes for dogs up to 90 lbs. The raised floor helps keep your dog warm and dry during the winter and cooler in the summer. Ventilation helps with moisture and heat control. This dog house is flea and insect proof and easy to clean. Just use the garden hose and some soap if desired and you will have your dog's house deep cleaned in no time at all. Any pet heat pad can be used. Scout recommends adding a pad and then a heat pad for extra comfort and warmth.
Luxury Insulated & Heated Dog Houses
These dog houses offer a lot of amenities and are an easy solution for those that just want a dog house they can set up in little time, that offers maximum warmth while providing adequate ventilation. Some of these dog houses are quite valuable when you take into account that they come with a floor heater and an actual insulated dog door rather than an ineffectual flap.