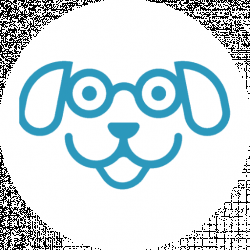 Latest posts by Scout Knows Team
(see all)
Our Recommendation
Tylee's Beef Recipe Human Grade Dog Food is a very high-quality limited ingredient frozen dog food. For those that want to feed a 100% human grade cooked diet, this food is an option.
Defrost and serve recipe. Each package stays good for up to 10 days in your fridge after defrosting.
Suitable for all ages of dogs from puppies to seniors.
USDA beef plus sweet potatoes, mango, broccoli, spinach, and zucchini provide fiber, antioxidants, phytonutrients, and vitamins for enhanced immunity and ease of digestion.
Good formula for dogs with allergies or other sensitivities.
No corn, wheat, or soy.
No artificial colors or flavors.
Chia seeds, ground flaxseed, and sunflower oil provide high levels of omega-3 and 6 fatty acids for a healthy coat and skin.
Scout recommends Tylee's as one of the best organic dog food for very sensitive dogs and dog parents that want to feed a human-grade diet but do not have time to cook it for them or worry about making sure they are offering a balance of cooked ingredients. Since this dog food is $6 per lb when normally priced, it is not practical for those with really large dogs or a lot of dogs to feed. You also need to make sure to schedule deliveries and allow for space in your freezer to store the food.
Note: Tylee's is only available at Chewy.com but it can be shipped to you within 1-2 days. It comes packaged to remain frozen during transit.
Ingredients
Beef Heart, Ground Beef, Water (Sufficient For Processing), Beef Liver, Spinach, Broccoli, Zucchini, Sweet Potato, Mangos, Tricalcium Phosphate, Chia Seeds, Sunflower Oil, Ground Flaxseed, Potassium Chloride, Salt, Cod Liver Oil Powder, Dried Parsley, Ground Cinnamon, Dried Kelp, Zinc Amino Acid Chelate, Iron Amino Acid Chelate, Rosemary Extract, Manganese Amino Acid Chelate.
Nutritional Analysis
Pet food ingredients, nutritional values, and the way they are labeled for consumers are monitored by several organizations in the United States including the Food and Drug Administration (FDA) and the NGO, Association of American Feed Control Officials (AAFCO).
Each year the AAFCO publishes two sets of nutritional minimum standards for dog food intended to help specify if a food is suitable for:
1. Dogs in the growth & reproduction phases of life
2. Adult dogs maintaining a healthy weight and activity level
Caloric Content
1,677 kcal/kg, 271 kcal/cup
Guaranteed Analysis
| Nutritional Component | Value | Meets AAFCO Growth & Reproduction Standards | Meets AAFCO Adult Maintenance Standards |
| --- | --- | --- | --- |
| ____________________________ | ____________________ | ____________________ | ____________________ |
| CRUDE PROTEIN | 12.0% min | – | – |
| CRUDE FAT | 11.0% min | – | – |
| CRUDE FIBER | 1.6% max | – | – |
| MOISTURE | 69.0% max | – | – |
* – indicates not yet analyzed
Feeding Amounts
Depending on your dog's size and activity level, they may need more or less food in their daily feeding amounts.
| Weight | Daily Feeding (Cups) |
| --- | --- |
| _______________________ | _______________________ |
| 5-10 LBS | 2/3 – 1 |
| 10-20 LBS | 1 – 1 3/4 |
| 20-30 LBS | 1 3/4 – 2 1/4 |
| 30-40 LBS | 2 1/4 – 3 |
| 40-50 LBS | 3 – 3 1/4 |
| 50-60 LBS | 3 1/4 – 3 3/4 |
| 60+ LBS | Add 1/3 – 1/2 for each additional 10 lbs |
Guidelines For Puppies
Feed up to 25% more food
Guidelines for Senior Dogs
Less active dogs and senior dogs may need up to 25% less.
Serving Instructions
Place Tylee's in your refrigerator to defrost for 24 hrs. If you need to defrost in a hurry you can use your microwave and defrost for 2 minutes at 50% power per cup of food. After serving your dog, discard food if it sets in the bowl for more than 2 hrs. You can also refrigerate any food your dog does not immediately eat for up to 10 days.
Transition Instructions
Gradually replace your dogs regular food with Tylee's over a 10 day time period.
The Bottom Line
Tylee's offers a different approach to dog food. The frozen fresh aspect is appealing and I can see how this would be great for dogs with very specialized needs. For those with a lot of dog to feed it is not economical. Since it is only available through one online retailer, one has to make sure to have a delivery schedule set up.
I love the idea of feeding dogs a great diet without artificial ingredients and fillers but shipping frozen dog food seems a bit over the top unless you are really so busy that you can't throw together cooked meals once every few weeks for your dog and freeze them yourself. If you want to keep much of this on hand, you need to dedicate some freezer space for dog food storage at all times. If you do feed Tylee's I would recommend keeping some canned or dry food on hand that is acceptable for your dog's needs so that they have something in case a delivery is delayed or there is a power outage.
Continue reading
Caru Real Beef Stew Grain-Free Wet Dog Food Review
Halo Holistic Beef Recipe Senior Canned Dog Food