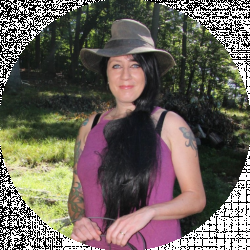 Latest posts by Samantha Biggers
(see all)
Laissez les bons temps rouler, as they say! Dressing your pooch up for Mardi Gras is easy with these great tried and true costumes. Why shouldn't your dog have some tail-wagging fun when Mardi Gras comes around? Scout has found the best Mardi Gras costume solution no matter what size your furry companion might be. For something fast and easy, we like the Little Mardi Gras Mermaid Dress for female dogs. If you want something a little more detailed and guaranteed to be one-of-a-kind, we love the Feathered and Fabulous costume from SewDoggoneCreative.
13 Best Store-Bought Costumes
These are quick, no-fuss costumes guaranteed to get your dog into the Cajun spirit!
No products found.
The fun and fancy stars and green, gold, and royal purple tulle of this collar are sure to make your dog stand out. Scout likes that it comes in two sizes but also noticed that pet parents say this collar is festive but runs a bit small. If you have a dog that is hard to get to wear full costumes and attire, then a collar accessory may be just what you need to get them in a more festive spirit.
No products found.
Your dog is sure to get a lot of attention wearing this Mardi Gras Mohawk. Rubie's Costumes tries to offer a variety of sizes but pet parents say this mohawk is best for dogs that are not toy breeds just because it is a bit of an awkward fit. If you can get it to work on a smaller dog it is going to be a big hit with kids and other festival attendees. It is attached to your dog with elastic which can be prone to breakage so if your dog is playing with other dogs it is something to be aware of.
No products found.
If you have a girl dog that is quite the fashionista then this adorable pet dress is sure to be a hit at any Mardi Gras celebration. While it says "Little Mardi Gras Princess" it also comes in sizes up to an XL which gives the wording some ironic fun. This is a one-piece costume. The shirt is stretchy cotton for a great fit and level of comfort for extended wear. The stretchy sleeves conform to your dog so the costume stays in place better. A shiny fish scale style skirt with bedazzled heart bow adds some extra flash and glamour to this affordable costume. Unlike some costumes, this is one that is built sturdy enough to use more than once.
If you want to take your pooches costume to a different level this Mardi Gras then a jester costume is one of the more fabulous choices out there. This is one of the more expensive costumes that made our list but for your money, you are getting high quality. If you plan on dressing up your dog every year and they are already grown, then you will be able to reuse this costume many times. Benefits and fundraisers, parades, Halloween, and of course Mardi Gras, are all times when getting this costume out is sure to bring on some smiles. The one disadvantage is the very small sizing of the costume. Scout only saw up to a Size 5 which fits a dog no larger than 27 lbs so big dogs are left out of this fun get-up.
No products found.
A lot of dogs are more used to wearing t-shirts than other clothing. This t-shirt keeps it simple but still says your pooch is all about the party! The fleur-de-lis is an old symbol that honors the French background of New Orleans and it's people. Scout is glad to see that this t-shirt is something that any dog can wear because it comes in sizes to fit Chihuahuas as well as large Mastiffs and Great Danes. Cafe Press has a lot of fun dog t-shirts for every occasion or cause, so it is little surprise they have one for Mardi Gras. Check them out for more holiday-themed shirts on Amazon.
No products found.
Dog ties are one of the most adorable trends in pet clothing. Your dog is sure to look sharp in this sequined Mardi Gras Tie. This affordable costume idea is an option for dogs that are not so into wearing a more elaborate costume and that has a lot of coverage. You could also pair this tie with a hat for a more complete look. This is one of the better budget-friendly Mardi Gras costumes out there for a dog. The sequins lend a lot of flash and style. Scout things this would look good with a jester hat!
No products found.
Not every dog has an easy time staying warm. When Mardi Gras time rolls around it is not warm in a lot of places. This festive striped sweater allows dogs in cold places or those that are just more comfortable in a sweater, to get in the Mardi Gras spirit. This sweater comes in a wide range of sizes. Just imagine your dog at the next fundraiser for the local animal shelter and all the smiles this sweater could bring to all ages! The sweater is super soft so dogs that like to cuddle a lot will feel cozy.
No products found.
A tutu is an option for the hard to dress dog out there. Of course, you can also pair the tutu with a hat or a separate Mardi Gras shirt if you want a complete costume. This affordable separate comes in sizes to fit toy breeds and a larger size that will fit on a dog as large as a German Shepard. The plaid bow ads an additional adorable touch. This is a lightweight costume idea suitable for long haired dogs that may feel too hot in some other costume ensembles.
No products found.
This wig is going to get some laughs and smiles for sure. If you have a fluffy dog then this is going to make it look like they got quite a dye job! On smooth-coated pooches the wig is going to stand out more. of course. If your dog doesn't like having their ears covered up then this wig may not work out for your costume but if you can get them used to the idea of wearing it for awhile it could be really cute.
No products found.
Your dog will be king or queen of Mardi Gras with this sharp looking crown. This piece would look great with a cape or one of the t-shirts or sweaters on this list.
Dogs up to 30 lbs will look cutely ferocious in this Mardi Gras dragon costume. This costume is not a budget one though so if you don't plan on using it more than a few times or if you are worried about your dog messing it up because they are not used to wearing clothes, then you might want a more minimal costume for that first Mardi Gras celebration!
A Mardi Gras basic t-shirt is a comfortable and form-fitting choice for dogs. T-shirts made of cool stretchy cotton can help a dressed up dog not be so hot during a celebration. The stretchy armholes make the shirt harder for your dog to get off or lose if they are playing with others.
One-of-a-Kind Etsy Finds
Mardi Gras feathers are the central part of this unique and eye-catching costume available on Etsy. You can have one made to fit your dog if you contact the seller if the size you need is not in stock. The gold sequined bodice is glamorous and sure to get a reaction in any parade or social event.
Scout likes how this costume combines a lot of color and patterns. Whole real Mardi Gras beads may get in the way of a strutting down the road pooch, this costume has appliqued beads that give a fun and authentic Mardi Gras look. This is a custom made to order costume so there is a good chance your dog will be the only one in your area to have this.
DIY Dog Mardi Gras Costumes
There are a lot of ways you can make your own costume customized to fit your dog. You can make something as simple as a fancy collar if you have a dog that really is not into wearing clothes. To do this you just need a hot glue gun or other adhesive, some sequins, tulle, or anything else you want to glue on a collar. You could also tie brightly colored charms onto a collar.
Or, if you've got the time and a little crafting know-how, you can make your own tulle Mardi Gras dog collar. Instructions can be found here.
Plan for Halloween Now & Mardi Gras Later
Work smarter, not harder. You can definitely use a Mardi Gras costume for Halloween and then reuse it for Mardi Gras itself. If you want to make it a little different for each event, then Scout suggests buying several pieces that can be added to or mixed and match for a more expansive pet wardrobe. If repeating an outfit is just too gauche to even consider, the DIY option above is quick, easy, and can be altered for any season (just swap purple, green, and gold for orange and black).
Need more cute costumes for your dog? Try our list of the cutest ninja turtle costume for dogs or the best dog pumpkin costumes.
Continue reading:
Top 15 Adorable Dog Unicorn Costumes and DIY Patterns
Top 7 Cutest Dog Dinosaur Costumes For 2022