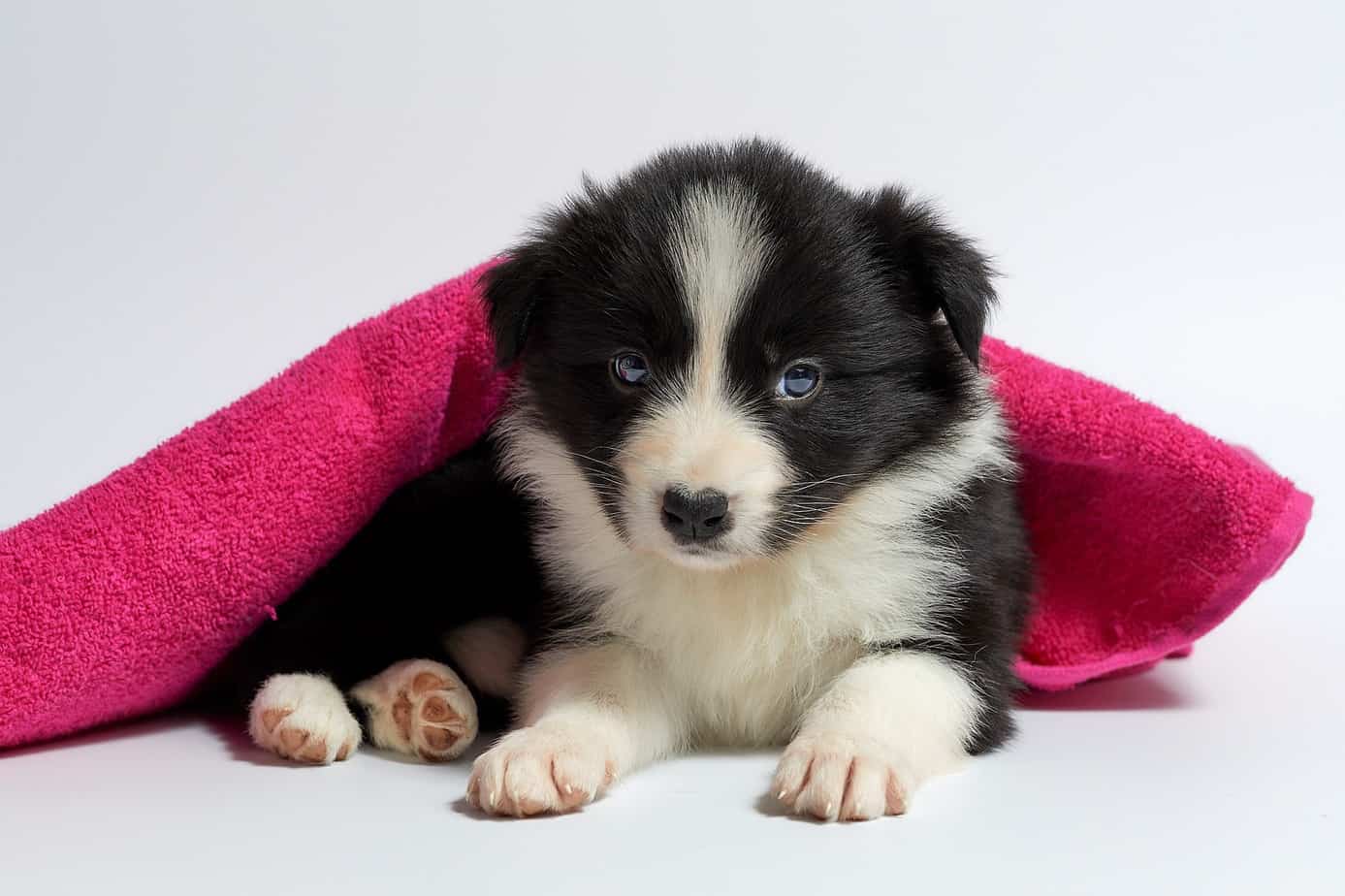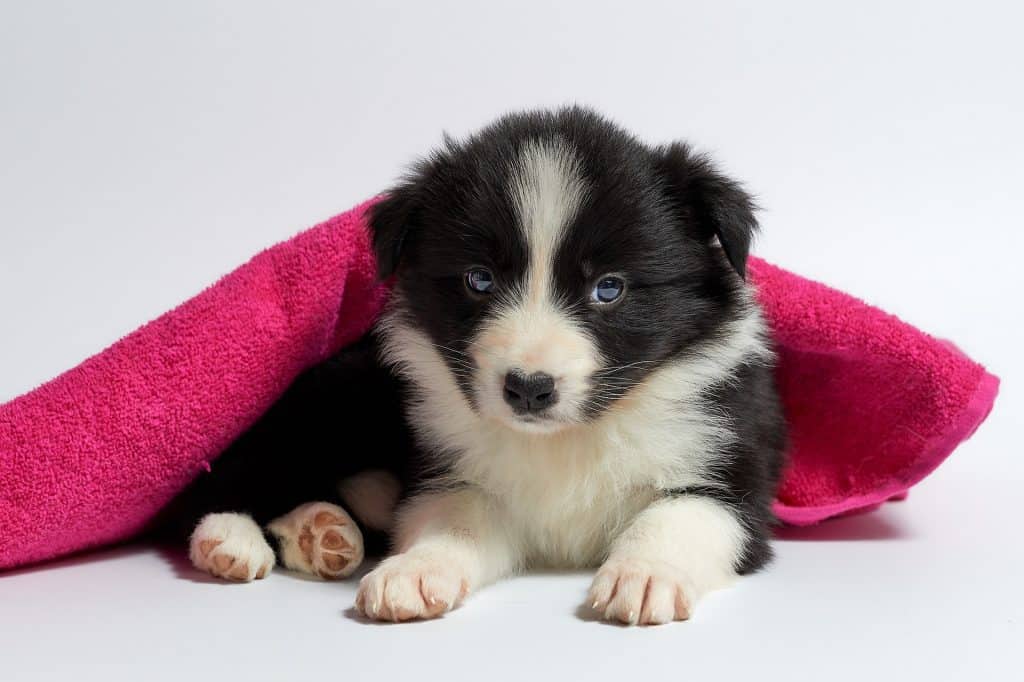 Has your dog been scratching away and showing signs of skin irritation? A likely cause may be an infestation of ticks, lice, or fleas which is why it's essential to find the right flea treatment. These external parasites are an unavoidable risk every time your pet goes outdoors, and they can pose a health hazard to both your pet and you.
Aside from suffering bites from these insects, your pet can become vulnerable to tick-borne Lyme disease, mosquito-borne heartworm, and flea-borne tapeworm, affecting your health too, which is why it's really important to pay attention to your pet and get a flea prevention treatment right on time.
Keeping your dog free of external parasites is extremely important for you and your pet's well-being. Brushing and grooming your pet daily is good, but this won't be sufficient to ward off the parasites. An outdoor gambol or hike in the wilderness can bring the parasites right back.
It will be more effective to apply a monthly dose of anti-parasite products like K9 Advantix II and Frontline Plus that kill and repel these parasites. There are also natural remedies that you can look into, but you may need to apply these more frequently.
Scout's Pick
Main Differences Between K9 Advantix vs Frontline
The main differences between K9 Advantix vs Frontline are:
K9 Advantix II is more effective in killing fleas, ticks, and lice, whereas Frontline Plus is safer to use.
K9 Advantix is a topical flea treatment that further repels flea and tick infestations, whereas Frontline Plus does not.
K9 Advantix cannot be used on cats and may not be safe for pregnant dogs, whereas Frontline is safe for pregnant or lactating female dogs.
So should you use K9 Advantix II or Frontline Plus? It depends on the extent of parasite infestation and your concerns about safety.
K9 Advantix II
K9 Advantix II is effective against lice, ticks, fleas, biting flies, and mosquitoes. It is manufactured by Bayer, comes in liquid form, and contains Imidacloprid, Permethrin, and Pyriproxyfen as the main active ingredient. These ingredients kill parasites by targeting their immune system, destroying parasitical eggs, pupae, and larvae, and repelling further parasitic infestations.
K9 Advantix II is applied on the skin between the shoulder blades and along the spine to the tail base. The effect lasts for up to a month. The application dosage depends on your pet's weight, and the manufacturer offers several varieties by weight basis – Green for small dogs of about 10 pounds, Teal for dogs up to 11 to 20 pounds, Red for dogs that weigh between 21 to 55 pounds, and Blue for large dogs over 55 pounds.
After application, K9 Avantix II takes about an hour to dry. In this period, make sure your dog doesn't lick their fur or skin. The pesticide will be completely dry and waterproof after 48 hours, and it will be safe then to bathe your pet or take them for a swim.
Pros of K9 Advantix II
K9 Advantix II comes in liquid form and is easy to apply. You only have to part the hair on your pet's skin at the shoulder blades and squeeze the solution at several places along the spine down to the base of the tail. The application dosage depends on your pet's weight. For dogs that weigh up to 20 pounds, apply in two or three spots. For dogs over 20 pounds, apply in four to six spots.
K9 Advantix II is one of the best flea control products that can destroy fleas and their eggs and larvae within 12 hours of application, and new fleas are killed within two hours. It also destroys and repels all types of ticks, including deer tick, American dog tick, brown dog tick, and Lone Star tick. K9 Advantix II is effective in killing and repelling parasites for a month after application. With regular monthly applications, your pet can be free of flea infestation.
K9 Advantix II is waterproof and will not lose its efficacy if you bathe your dog afterward or let your dog go for a swim. It is advisable though to wait a couple of days to make sure that the pesticide has dried and there will be no concerns about it leaching into the water.
Cons of K9 Advantix II
K9 Advantix II takes 24 hours to completely dry. Until it has dried, you cannot bathe your dog or allow your pet near any waterbodies as the pesticide is dangerous for water organisms. To be on the safe side, wait for at least 48 hours.
You cannot use K9 Advantix II on cats as it can be fatal for them. If you have cats, keep your dog away from them for 24 hours after application. K9 Advantix II can irritate the skin in some dogs and cause itching, tingling, and burning. If your dog licks K9 Advantix II before the pesticide has dried, they may suffer from vomiting and diarrhea. In severe cases, consult your veterinarian at once.
You cannot use K9 Advantix II on puppies that are under seven weeks old and it may not be safe for female dogs that are pregnant or lactating. K9 Advantix II should be kept out of reach of children.
Frontline Plus
Manufactured by Merial, Frontline Plus also comes in liquid form and contains Fipronil and S-Methoprene as the main ingredients. Fipronil enters into the skin through the hair follicles and spreads through the sebaceous glands, and targets fleas, ticks, and lice. S-Methoprene kills parasitical eggs and larvae.
Frontline Plus is applied to the skin between the dog's shoulder blades– the amount of dosage depends on the dog's weight. You can get doses for dogs up to 22 pounds, between 23 and 44 pounds, between 45 and 88 pounds, and between 89 and 132 pounds. As the medication is waterproof after it has dried, you can bathe your dog a couple of days after application. The anti-parasite effects last for a month.
Pros of Frontline Plus
Frontline Plus is available in pipette packs and is easy to apply to your pet. Part the hair between your dog's shoulders and squeeze the entire dose on the exposed skin. Frontline Plus is effective against fleas (and dermatitis caused by fleas), lice, brown dog ticks, and paralysis ticks. The effects of Frontline Plus last for a month, so applying the pesticide on a monthly basis will give your pet continuing protection against parasites.
Frontline Plus is safe to use on pregnant or lactating female dogs.
Cons of Frontline Plus
Your dog may experience excessive salivation if they lick the medication soon after application. Try to keep your pet from licking their fur or skin for at least an hour after application.
If your dog is allergic to insecticides and alcohol, Frontline Plus will not be suitable as an anti-parasite measure for your pet. Frontline Plus can irritate the skin and eyes, so use protective gloves and glasses while handling it.
You cannot use Frontline Plus on puppies that are under eight weeks old.
Buying Options
Natural Anti-Parasitical Alternatives
Some pet parents prefer not to use anti-parasite medications for various reasons. They may not have had the desired results from these products; in some cases, with repeated use of these products, parasites can develop an immunity to the chemicals. Their pets may have had allergic reactions to these products or they may have safety concerns about using these products.
Although natural anti-parasitics are not as effective as chemical products and may require more frequent applications, they do not pose any health risks and are therefore safe to use. As natural alternatives can be made from items you may already have in your kitchen, they can be less expensive.
The main ingredients in this natural anti-parasitical spray are vinegar, coconut or neem oil, baking soda, lemon juice, and water. Mix the ingredients together and heat for 5 to 10 minutes. Let the concoction cool and then spray it on your pet, parting the fur to let the liquid come in contact with the skin. Let your pet's coat dry naturally. Your pet will smell nice,will not be at risk if they lick their fur, and the parasites will be repelled.
Lemon and Orange Peel Paste Spray
Take fresh lemon and orange peels and process them in a mixer. Add water to the processed peels and boil the mixture. Let it cool and spray on your dog. You can also rub the boiled paste directly on your dog's skin. It will keep the fleas off and your dog will have a lovely lemon-orange fragrance.
Mint, Lemon, and Vinegar Spray
Mix lemon juice, vinegar, chopped mint leaves, and water, and bring to boil. Let the mixture cool and spray it on your pet. It will repel parasites and keep your pet smelling fresh and good.
Rubbing coconut oil on your dog will keep their coat in good condition and will repel fleas, ticks, and mites. It's fine too if your dog licks the coconut oil as it has excellent anti-bacterial and anti-fungal properties. To find out more about the many uses of coconut oil, be sure to read the following article on ScoutKnows – Coconut Oil Uses for Dogs.
Whether you decide to use Frontline Plus, K9 Advantix II, or natural repellents, the main thing is to keep your pet safe from parasites. If you live in an area where external parasites can be found in abundance, you may need to groom your pet daily and check after every outdoor expedition that they haven't attracted any new parasitic passengers. A little vigilance will go a long way in keeping your dog healthy and happy.
FAQs
Question: Do I have to give my dog flea and tick treatment every year?
Answer: Yes. This is something every owner should do every year since dogs love to run and play on the grass, where these parasites live.
Question: Can a tick bite me?
Answer: Yes. Ticks can often times bite a human, so in case you are experiencing any symptoms like fever, rash or redness, you should contact a doctor for proper treatment.
Question: Should I give tick treatment all year round?
Answer: Yes. Even though these parasites mostly live in warmer climate, they can still be found in fall as well, when temperatures are low.