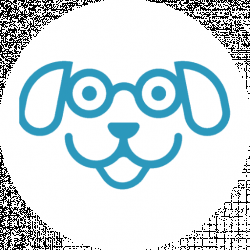 Latest posts by Scout Knows Team
(see all)
Our Recommendation
Lotus Pet Food, Inc. is based in the USA and the company is known for their oven-baked and canned pet food. Their pet food is made from ingredients sourced from the USA, Canada, and New Zealand. Their oven-baked pet food is made at a family-owned bakery where the pet food is baked in small batches to ensure nutrition level and quality. Lotus Oven-Baked Duck Small Bites Recipe Grain-Free Dry Dog Food contains small-sized kibbles that are considered ideal for small dogs and puppies. Since grains are not included in the ingredients, this pet food will also suit dogs with food sensitivity issues.
Lotus Oven-Baked Duck Small Bites Recipe Grain-Free Dry Dog Food does not use artificial preservatives but relies on natural preservatives like Mixed Tocopherols and Citric Acid.
This dog food contains easily digestible protein ingredients such as Duck, Duck Meal, Fish Meal, Dried Egg Product, and Dried Kelp. The presence of Ground Flax Seed, Olive Oil, Salmon Oil, and Organic Soybean Oil will provide your pet with the necessary Omega-6 and Omega-3 fatty acids to improve their skin, coat, and eyesight. The vegetable and fruit content provides vitamins, antioxidants, and other nutrients. The Yucca Schidigera extract has anti-inflammation properties and is also said to reduce the smell of dog poo.
Brewers Dried Yeast, which acts as a strong fleas and tick deterrent, is included and may be a matter of concern if your dog has bowel-related health problems or is prone to yeast allergies.
The manufacturer claims that the inclusion of probiotics will aid digestion. The food also includes several supplementary vitamins and minerals that can benefit your dog.
Several pet parents have reported positive experiences with this dog food. Their pets, who are normally rather picky eaters, readily eat Lotus Oven-Baked Duck Small Bites Recipe Grain-Free Dry Dog Food. Also, pets with food sensitivities have had no trouble with digesting this food.
Ingredients
Duck, Duck Meal, Tapioca Flour, Fish Meal, Dried Peas, Dried Potatoes, Pea Fiber, Dried Egg Product, Dried Sweet Potatoes, Organic Soybean Oil, (Preserved with Mixed Tocopherols and Citric Acid), Sea Salt, Brewers Dried Yeast, Ground Flax Seed, Olive Oil, Salmon Oil, Carrots, Apples, Potassium Chloride, Calcium Carbonate, Pumpkin, Spinach, Blueberries, Garlic, Zinc Proteinate, Iron Proteinate, Vitamin E Supplement, Dicalcium Phosphate, Copper Proteinate, Manganese Proteinate, Niacin, Sodium Selenite, Calcium Pantothenate, Chicory Root Extract, Yucca Schidigera, Dried Kelp, Dried Lactobacillus Acidophilus Fermentation Solubles, Lactobacillus Lactis Fermentation Solubles, and Lactobacillus Casei Fermentation Solubles, Folic Acid, Vitamin A Supplement, Riboflavin, Calcium Iodate, Vitamin B12 Supplement, Thiamine Mononitrate, Pyridoxine Hydrochloride (Source of Vitamin B6), Vitamin D3 Supplement and Rosemary Extract.
Lotus Small Bite Dry Dog Food, 10lb Duck
Nutritional Analysis
Pet food ingredients, nutritional values, and the way they are labeled for consumers are monitored by several organizations in the United States including the Food and Drug Administration (FDA) and the NGO, Association of American Feed Control Officials (AAFCO).
Each year the AAFCO publishes two sets of nutritional minimum standards for dog food intended to help specify if a food is suitable for:
1. Dogs in the growth & reproduction phases of life
2. Adult dogs maintaining a healthy weight and activity level
Caloric Content
3,273 kcal/kg, 619.5 kcal/cup
Guaranteed Analysis
| Nutritional Component | Value | Meets AAFCO Growth & Reproduction Standards | Meets AAFCO Adult Maintenance Standards |
| --- | --- | --- | --- |
| ____________________________ | ____________________ | ____________________ | ____________________ |
| CRUDE PROTEIN | 27% min | Yes | Yes |
| CRUDE FAT | 12.0% min | Yes | Yes |
| CRUDE FIBER | 6.0% max | – | – |
| MOISTURE | 10.0% max | – | – |
| DOCOSAHEXAENOIC ACID* (DHA) | | | |
| CALCIUM | 1.66% | Yes | Yes |
| PHOSPHORUS | 1.23.0% | Yes | Yes |
| SODIUM | 0.792% | Yes | Yes |
| MAGNESIUM | 0.030% | Yes | Yes |
| VITAMIN E | 100 UI/kg min | Yes | Yes |
| OMEGA-6 FATTY ACIDS | 2.50% min | Yes | Yes |
| OMEGA-3 FATTY ACIDS | 0.75% min | Yes | Yes |
| ASCORBIC ACID (VITAMIN C) | 250mg/kg min | | |
| ASH | 8.46% | | |
| BACILLUS COAGULANS | | | |
* – indicates not yet analyzed
Transition Instructions
While the grain-free nature of Lotus Oven-Baked Duck Small Bites Recipe Grain-Free Dry Dog Food indicates this is a safe food for dogs with food sensitivities, it is best to go slow when trying out any new food. Add only a small amount of kibble to your dog's current diet and check if your dog is able to digest it properly. If there is no adverse reaction, you can gradually increase the amount of the new kibble, all the while keeping an eye out for any ill-effects, and simultaneously reduce the amount of the previous food. Once you are sure your dog is doing fine with the new food, you can switch over to it completely.
Feeding Amounts
The manufacturer has used a standard measuring cup of 8 ounces for the daily food portions.
| Weight | Daily Feeding (cup) |
| --- | --- |
| 8 lbs | 1/2 |
| 14.5 lbs | 3/4 |
| 22 lbs | 1 |
| 31 lbs | 1 1/4 |
| 40.5 lbs | 1 1/2 |
| 62 lbs | 2 |
Feeding Instructions
The manufacturer has a daily feeding recommendation guide on their pet
food packaging. You can refer to it to get an idea of how much you
will need to feed your dog based on their weight. You should adjust the
feeding amount to suit the feeding requirements of your individual dog.
The Bottom Line
Lotus Pet Food, Inc. has had no history of having any of their pet food recalled from stores for suspected contamination or any other reason, and they appear to take food safety issues seriously.
The manufacturer's claim about the baking process retaining more vitamins and minerals than the extruding process needs to be examined more closely. Pet parents will do well to study the available research on this matter and make their own decision.
It is always advisable to include a variety of fresh foods in your dog's regular diet, no matter how 'well-balanced' and 'natural' a commercial food is claimed to be. Being able to eat a variety of fresh foods makes eating a more enjoyable experience for your dog, as it does for us, and it also makes your dog less susceptible to allergies.
If your dog suffers from yeast allergies or has a bowel disorder, this dog food probably won't be a good choice for you. Check for alternatives in our collection of brand reviews.