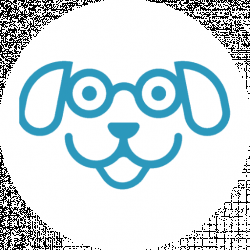 Latest posts by Scout Knows Team
(see all)
Our Recommendation
Allergies in dogs are on the rise, and the presence of grains in dog food is considered one of the primary reasons for this. Many pet parents are now extra vigilant about the dog food they buy, and it has also led many dog food manufacturers to introduce grain-free products in the market. One such product is the Hi-Tek Naturals Grain-Free Alaskan Fish Dry Dog Food, manufactured by Signature Pet Products, Inc. It does not contain any corn, rice, or soy.
Hi-Tek Naturals Grain-Free Alaskan Fish Dry Dog Food provides a well-balanced, nutritional diet to dogs of all breeds, age groups, and activity levels. The main ingredients are salmon meal, herring meal, and ocean whitefish meal, which are rendered to reduce the moisture content in them and produce high protein concentrates that your dog's body can easily absorb. Ingredients such as chicken fat, fish oil, flaxseed, and coconut oil are important sources of fatty acids that dogs need to maintain a healthy skin and a lustrous coat. Vegetables and fruits like sweet potatoes, peas, tomatoes, raspberries, and blueberries add flavor and nutritional value to the dog food.
Your dog's immune system, bones, and muscles will benefit from the presence of various vitamins and minerals. The inclusion of probiotics will promote better digestion.
Only natural mixed tocopherols are used as preservatives in this dog food, but Signature Pet Products, Inc. inform consumers on their website that, even with precautionary measures on their part, traces of the synthetic ethoxyquin preservative might occur in the food through the fish and fish meal sources they use. According to Signature Pet Products, Inc., this is because it is legally mandatory for all ships loaded with fish and fish products and entering US territorial waters to use chemical stabilizers like ethoxyquin.
Pet parents report satisfaction with the Hi-Tek Naturals Grain-Free Alaskan Fish Dry Dog Food. It has been effective in curbing allergic reactions, preventing obesity, and in making their dogs more active and energetic. Their dogs appear to love the taste of the kibble as well.
Ingredients
Salmon Meal, Peas, Whitefish Meal, Pea Starch, Chicken Fat (Preserved with Natural Mixed Tocopherols), Pea Protein, Sweet Potato, Flaxseed, Natural Flavor, Egg, Salt, Coconut Oil, Tomato, Blueberry, Raspberry, Fish Oil (Preserved with Natural Mixed Tocopherols), Vitamin E Supplement, Biotin, Niacin Supplement, d?Calcium Pantothenate, Vitamin A Acetate, Vitamin B12 Supplement, Vitamin D3 Supplement, Pyridoxine Hydrochloride (Source of Vitamin B6), Riboflavin (Source of Vitamin B2), Thiamine Mononitrate (Source of Vitamin B5), Citric Acid, Ferrous Sulfate, Zinc Sulfate, Copper Sulfate, Manganese Sulfate, Sodium Selenite, Calcium Iodate, Folic Acid, Choline Chloride, Dried Lactobacillus Acidophilus Fermentation Product, Dried Lactobacillus Casei Fermentation Product, Dried Bifido Bacterium Fermentation Product, Dried Enterococcus Faecium Fermentation Product, Chicory Root, Yucca Schidigera Extract.
Hi-Tek Naturals Grain Free – Alaskan Fish Formula – 15lb
Nutritional Analysis
Pet food ingredients, nutritional values, and the way they are labeled for consumers are monitored by several organizations in the United States including the Food and Drug Administration (FDA) and the NGO, Association of American Feed Control Officials (AAFCO).
Each year the AAFCO publishes two sets of nutritional minimum standards for dog food intended to help specify if a food is suitable for:
1. Dogs in the growth & reproduction phases of life
2. Adult dogs maintaining a healthy weight and activity level
Caloric Content
3,745 kcal/kg, 375 kcal/cup
Guaranteed Analysis
| Nutritional Component | Value | Meets AAFCO Growth & Reproduction Standards | Meets AAFCO Adult Maintenance Standards |
| --- | --- | --- | --- |
| ____________________________ | ____________________ | ____________________ | ____________________ |
| CRUDE PROTEIN | 35.0% min | Yes | Yes |
| CRUDE FAT | 14.0% min | Yes | Yes |
| CRUDE FIBER | 6.0% max | – | – |
| MOISTURE | 10.0% max | – | – |
| DOCOSAHEXAENOIC ACID* (DHA) | | | |
| CALCIUM | | | |
| PHOSPHORUS | | | |
| VITAMIN E | 160 IU/kg min | Yes | Yes |
| OMEGA-6 FATTY ACIDS | 2.5% min | Yes | Yes |
| OMEGA-3 FATTY ACIDS | 0.5% min | Yes | Yes |
| ASCORBIC ACID (VITAMIN C) | | | |
| BACILLUS COAGULANS | | | |
* – indicates not yet analyzed
Transition Instructions
You have to be careful about changing the diet of food sensitive dogs. If you make an abrupt change to a new food that they are not accustomed to, it could end up aggravating your dog's allergic symptoms. You have to first ascertain how their digestive system is going to react to the new food. For this reason, it is recommended that you do a gradual transition to the new dog food.
Begin by adding a small amount of Hi-Tek Naturals Grain-Free Alaskan Fish Formula Dry Dog Food to your dog's current food, and observe if there are any adverse reactions. If there are none, increase the amount of Hi-Tek Naturals Grain-Free Alaskan Fish Formula Dry Dog Food and check if your dog can easily digest this.
In this manner, go on increasing the amount of the new food while simultaneously reducing the amount of the previous food until you are feeding Hi-Tek Naturals Grain-Free Alaskan Fish Formula Dry Dog Food in entirety.
Feeding Amounts
The manufacturer has used a standard size measuring cup to measure the daily feeding amount.
| Weight | Daily Feeding (cup) | |
| --- | --- | --- |
| 3 – 12 lbs | 1/2 – 1 | |
| 12 – 25 lbs | 1 – 1 3/4 | |
| 25 – 40 lbs | 1 3/4 – 2 2/3 | |
| 40 – 65 lbs | 2 2/3 – 4 | |
| 65+ lbs | 4 – 5 | |
| | | |
| | | |
Feeding Instructions
Pet parents should consult the feeding amounts guideline provided by Signature Pet Products, Inc. and base their daily feeding regimen on this. Of course, you will need to make some adjustments to suit your individual dog's preferences and requirements. It is best to add some fresh food to the kibble daily, both to add variety to the meal and provide your pet with some extra nutrition. You should also always make sure that your dog has a ready supply of clean drinking water at all times.
The Bottom Line
In addition to using a healthy mix of ingredients aimed at providing your dog with the proteins, vitamins, minerals, and other nutrients essential for good health, Signature Pet Products, Inc. takes food safety and food quality very seriously, and maintain high standards of quality controls in their food production. None of their dog foods have been recalled for food contamination or any other reason.
They are upfront about the ingredients they use, and clearly mention issues of possible concern, such as the presence of traces of the synthetic ethoxyquin preservative. This allows pet parents to make an informed decision on the dog food they want to buy for their pet.
Continue reading:
Hill's Ideal Balance Grain-Free Natural Chicken Adult Dry Dog Food Review
Castor & Pollux Natural Ultramix Grain-Free Dog Food Review