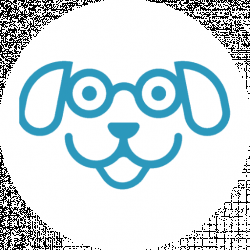 Latest posts by Scout Knows Team
(see all)
Our Recommendation
Against The Grain 100% Duck takes minimal ingredients dog food to a whole other level. This truly just contains duck meat and the juices from cooking it. This is a great topping and supplement to your dog's diet. In fact, picky eaters may gobble up their kibble if you round it out with a few spoonfuls or a can of this food.
Keep in mind that this is not intended to be a complete and balanced dog food. Against The Grain's 100% line is just canned meat for dogs that are easy to get and 100% from the USA.
Good for dogs with allergies and other sensitivities.
Vaccum packed and cooked in the can for maximum nutrient retention and flavor.
BPA Free can and totally free of GMOs and artificial ingredients.
I have no reservations recommending this as a treat or topping to a quality kibble or as a mixed in addition to your dog's favorite wet dog food.
NUTRIPACK LLC AGAINST THE GRAIN NOTHING ELSE DUCK 12/11 OZ
Nutritional Analysis
Pet food ingredients, nutritional values, and the way they are labeled for consumers are monitored by several organizations in the United States including the Food and Drug Administration (FDA) and the NGO, Association of American Feed Control Officials (AAFCO).
Each year the AAFCO publishes two sets of nutritional minimum standards for dog food intended to help specify if a food is suitable for:
1. Dogs in the growth & reproduction phases of life
2. Adult dogs maintaining a healthy weight and activity level
Caloric Content
N/A as meant to be supplement/ addition to regular diet.
Guaranteed Analysis
| Nutritional Component | Value | Meets AAFCO Growth & Reproduction Standards | Meets AAFCO Adult Maintenance Standards |
| --- | --- | --- | --- |
| ____________________________ | ____________________ | ____________________ | ____________________ |
| CRUDE PROTEIN | 11.0% min | – | – |
| CRUDE FAT | 7.0% min | – | – |
| CRUDE FIBER | 1.0% max | – | – |
| MOISTURE | 69.0% max | – | – |
* – indicates not yet analyzed
Transition Instructions
Some dogs are more sensitive to diet changes than others. Try adding a little of 100% Duck to their food and see how they tolerate it. Most dogs will have zero problems except for maybe eating a little bit faster than usual due to the extra deliciousness in their bowl.
Feeding Amounts
Depending on your dog's size and activity level, they may need more or less food in their daily feeding amounts. Against The Grain 100% Duck is intended as a topping or supplement to a complete wet or dry ration dog food. Feed enough food to keep your dog at a healthy weight.
Feeding Instructions
Intended for intermittent or supplemental feeding – please mix with Evanger's Dry Dinners for a balanced meal. Refrigerate after opening for up to 36 hours.
The Bottom Line
This is a quality canned meat supplement that can add some extra flavor and variety to your dog's diet. It is a suitable treat and addition for dogs that have sensitivities such as skin or food allergies. It is low fat so it can be a good choice for dogs that are overweight or gain weight easily.
Duck is not a meat that dogs are usually used to having so they may really appreciate trying something different, especially if they get bored with their dry food or are required to mostly eat a specialized dry food. Just make sure that you are feeding enough complete dog food to give your dog the nutritional profile they need to stay healthy. Very small breeds of dogs get full fast so make sure that you don't use too much canned meat in place of their kibble.