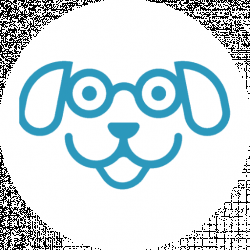 Latest posts by Scout Knows Team
(see all)
German Shepard puppies need the right food so that they can reach their full potential and vibrancy as adults.
Since German Shepards are a large breed, you need to pay attention to their joint and hip health over the years. This means choosing a dog food that has good levels of fats and glucosamine. Of course, calorie counts matter too, so you need to make sure to adjust feeding levels based on the age and activity level of your dog.
Please note that although some of the dog foods on this list are labeled as adult dog food formulas, they work perfectly for growing large breed puppies. Just remember that puppies may eat three times as much as the feeding guidelines suggest. Some dogs tend to over-eat more easily than others so you will need to pay attention. At the very least make sure to feed puppies as much as they will eat three times per day minimum after eight weeks of age.
For adult dogs, check also our top picks dog food for German Shepherd.
No products found.
Diamond Naturals is the regular kibble I feed my Great Pyrenees and our Lab Mix. I like the lamb based formulas because lamb is largely pasture raised so you can assume that they have not been fed a lot of GMO corn. This is not a grain-free formula but the main grain is rice instead of corn.
If you have a lot of dogs this is a very budget friendly yet high-quality formula. There is a puppy version too. All Diamond Naturals dog foods contain generous levels of probiotics which makes them very easy to digest. Transitioning dogs to Diamond Naturals is very easy even if your dog is somewhat sensitive to diet changes.
Purina Beyond Grain Free Wild-Caught Tuna & Egg Recipe Adult Dry Dog Food – 23 lb. Bag
Purina has viable options, though our reviews have been hard on them for some of their lower price point brands. The Beyond series of dog and cat foods is impressive. Tuna and Egg are two proteins I know my dogs would go nuts over. This fish-based formula helps provide your dog with Omega-3 and 6 fatty acids for a shiny coat and healthy skin. Dogs that have skin issues can often benefit from an oily food. The one thing missing is probiotics, but keep in mind that this is a minimal ingredient dog food so it is going to be easy to digest too. Beyond label dog foods do not have artificial colors or flavors.
Taste of the Wild Grain Free High Protein Dry Dog Food High Prairie Adult – Venison & Bison 30lb
Taste of the Wild is another brand that ScoutKnows often recommends. For starters, they have different flavors and formulas so you can find one that is suitable for your dog. Another great thing is the price point. Taste of the Wild is widely available and it costs less than a lot of grain free brands out there without sacrificing quality. The Venison and Bison formula is an excellent choice for going grain free and avoiding GMOs from conventional proteins.
NUTRO ULTRA Large Breed Adult Dry Dog Food with a Trio of Proteins From Chicken, Lamb and Salmon, 30 lb. Bag
Nutro is another trusted brand. This formula is perfect for dogs that crave variety and a lot of flavor. Chicken, lamb, and salmon all provide high-quality sources of protein for lean muscle development and maintenance. On top of that, this formula is specifically designed for large breed dogs, so it has good levels of fats while maintaining a reasonable calorie count, so your dog doesn't struggle as much with weight.
Nutro proudly states that this food is made with non-GMO ingredients. This is good to see because it assures that they are using none and not just doing a good job by having only a few cheaper fillers. The variety of fruits and vegetables in the kibble is impressive and provides valuable antioxidant protection.
NUTRO WHOLESOME ESSENTIALS Puppy Large Breed Dry Dog Food Pasture-Fed Lamb & Rice Recipe, 30 lb. Bag
Nutro Lamb Large Breed Puppy offers controlled calories and all non-GMO ingredients. A 30 lb bag is affordable when shipped to your door! You will find no artificial colors or flavors in this puppy food either. Extra calcium and good levels of Omega-3 and 6 fatty acids help puppies have healthy skin and shiny coats while also supporting joint and hip health early on in their development.
Holistic Select Natural Grain Free Dry Dog Food, Adult & Puppy Salmon, Anchovy & Sardine Recipe, 4-Pound Bag
Holistic Select used to be known as Spot's Stew. They have the same amazing quality and a holistic approach to pet nutrition. You will never find artificial ingredients or flavors in Holistic Select. This formula contains no by-products or cheap fillers like wheat. Natural DHA helps your puppy develop into a smart dog!
This is not a grain-free formula. Holistic Select uses quality grains like rice and barley rather than cheap grains that have little nutritional benefit for your dog. An amazing blend of fruits and veggies like pomegranate, blueberries, peas, and more provides a balanced diet and some antioxidant protection to encourage a healthy immune system. Probiotics ensure that dogs have the easiest time digesting their meals.
Merrick Grain Free Puppy Real Chicken & Sweet Potato Dry Dog Food, 25 lbs.
Merrick grain-free formulas are impressive. This chicken and sweet potato recipe is designed to give large breed puppies, like the German Shepard, everything they need to develop lean muscle mass and healthy bones, joints, and hips. Merrick is produced in small batches in the USA using exceptional quality ingredients.
Some German Shepard puppy parents had included in their review that their dog preferred this over Hill's Science Diet that they purchased at their vet. Their pooch would gobble up the Merrick but always leave a little of the Hill's behind.
Blue Buffalo Wilderness High Protein Grain Free, Natural Adult Large Breed Dry Dog Food, Salmon 24-lb
Blue Buffalo is another well-known brand. They have a lot of different formulas so it can be hard for some to decide which one is the best for their dog. This salmon-based grain-free formula provides a lot of Omega-3 and 6 fatty acids. It contains Blue Buffalo's patented Lifesource Bits that ensure a good balance of vitamins and minerals that are essential to your dog's long-term growth and health. DHA from fish promotes a strong brain and mind so your pup is a smart one! Added glucosamine and chondroitin help support hips and joints.
No products found.
Eukanuba Large Breed Puppy is a popular choice with puppy parents! I don't normally recommend foods that contain corn but if you are going to feed a puppy food that contains it then you could do a lot worse than Eukanuba. The price is very good for a 33 lb bag too! The ingredients list is minimal so it is easy for sensitive puppies to digest. Fish oil helps skin and coat while chicken meal adds glucoasmine and chondroitin to your pup's diet so they have healthy joints and hips.
Natural Balance Puppy Formula Dry Dog Food, Original Ultra Whole Body Health, Chicken, Brown Rice & Duck Meal Formula, 28-Pound
Chicken, brown rice, and duck Meal make this an interesting flavor combination for your large breed puppy! Natural Balance dog food contains no artificial colors or flavors and is developed with DHA for healthy brain and nerve development. Tomatoes, egg, oats, and more create a taste combination that puppies will gobble down. You have to love a company that also stands by every bag with a 100% satisfaction guarantee.
Check out Scoutknows Dog Food Reviews for exclusive in-depth reviews of many dog foods you might be considering for your puppy!
Continue reading:
Best Dog Food for German Shepherds (Top 10 Picks )
The 10 Best No-Jump Dog Harnesses For Inspired Dogs