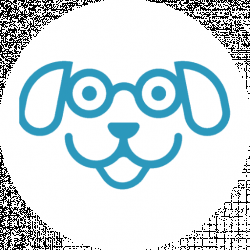 Latest posts by Scout Knows Team
(see all)
Cocker Spaniels are one of the most energetic dog breeds with physiology, tougher, and harder than the others since they belong to the hunting family. It is the main reason that a mediocre dog food may not fulfill the nutrient requirement of your pet and this may directly affect his overall health.
Although…
There are a plethora of brands available out there, which can be mind-boggling, let's ensure you that finding the best dog food for a Cocker Spaniel is a lot easier than it seems.
Starting with the most trust-worthy brand, Merrick's as our topmost choice, we have sorted out some of the premium names that can perk up your pet's diet. Without further ado, let's get started:
Best Dog Food For Cocker Spaniels Reviewed
Let us start with one basic reason to tag Merrick as the best dog food for a Cocker Spaniel… It has been in the market for ages.
Also, they have introduced tons of flavors to complement your dog's taste buds. If it's your first time as a pet parent, no worries since Merrick can be the potential savior when you don't know where to go or the vet has prescribed a healthy diet for your Cocker Spaniel puppy.
They are light on the stomach, suit a larger variety of breeds, and also help maintain your puppy's upkeep.
Sometimes, our dog does show a lethargic body language, despite being in the natural environment for a longer time. The reason behind this is that you may have gotten involved with the healthy options so much that the importance of protein slipped your mind.
The inclusion of this one nutrient is mandatory as it is the key that governs the energy levels of your Cocker Spaniel. The Merrick Grain-Free Dog Food has 34% protein and 14% fat. When both combine, you can expect this as a huge dose of energy for your dog to make him more vigorous than ever.
The biggest downside of having a Cocker Spaniel is that they tend to lose the shine of their coat with time. By opting for the best food for a Cocker Spaniel, you can prevent this.
This dog food has vital nutrients like omega 6 and omega 3 fatty acids that also protect and boost your canine's immunity. Aside from the meaty aspect, it does have a vegetable portion depicting peas and sweet potatoes. You need not go for home-made dog food that takes a lot of your time anymore. This one is a complete package having more nutritious value than the cooking food for your pet dog.
Pros
Has 34% of proteins
Inclusive of vegetables
Grain-free
Keeps the coat shiny
Cons
For newborn puppies, the high energy content can be problematic.
Our Verdict
It has been in the market for so long that it has become a staple dog food. We'd recommend it for the grown-up Cocker Spaniels.
Taste Of The Wild lies in our best organic option category as it highly focuses not only on your dog's stomach but the overall health as well. We love how it satisfies our dog's taste buds along with acknowledging the nutritional requirements.
As we mentioned above, you may choose freely any dog food for the grown-up breeds but when it comes to the puppy stage, you've got to be a little selective. This one is undoubtedly one of the best dog food for a Cocker Spaniel, as it suits the gradually increasing bodyweight of the animal.
The ingredient table depicts 32% protein and 18% fat. This protein isn't the ordinary one; rather, it comes in a crude form. This means that your pet can finally have the organic sources to fulfill the lacking amino acid, better proteins lead to a shiny coat, less gastrointestinal problems, and promising energy levels.
The pasture-raised venison helps in making it more digestible, thus making it stomach-friendly for Cocker Spaniel puppies. In addition to this, it also carries extracts of tomatoes, raspberries, and blueberries, making it the premium treat. The antioxidants, vitamins, and minerals present inside keep your pets safe from the prevalent diseases.
When searching for the best dry dog food for Cocker Spaniels, we always go for the ones that guarantee good bone health in our pet.
That's why the presence of Garbanzo beans actually makes it another reason for a worthy investment. They also speed up the digestive metabolism so that your dog won't have to come across unpleasant digestive issues which are pretty common at a young age. It doesn't have any wheat, corn, or preservatives that can hinder the growth of your canine.
Pros
32% protein
Anti-oxidants
Garbanzo beans
Best for Cocker Spaniel puppy
Con
May not satiate the hunger of full-grown dogs
Our Verdict
If you are looking for a dog food that is especially for the early stage Cocker Spaniel, this one can be a potential choice.
If you don't want to go beyond what your budget allows, Instinct Original Raw Boost Dog Food can be an optimum choice. What attracted us, at first sight, are the moderately-sized kibbles that even the Cocker Spaniel puppies can chew.
This one consists of the maximum fruit and vegetable infusions that increase its nutritional content to multifold. To make it suit the bigger canines, the raw beef in the frozen form alleviates the protein level. The preservative-free amino acids make your dog more energetic, responsive, and enthusiastic about the daily game sessions.
The proteins also carry probiotics that take care of the immune system. The omegas and fatty acids bring an unprecedented shine to our Cocker Spaniel's coat. With time, we've observed a significant decrease in dog shedding.
If your dog has just left the sickbed and is recuperating, this dog food can help him the most as it is free of all the artificial colors, potatoes, corn, and grains. Your pet dog would recover at a faster pace.
Similarly, for pets that are allergic to dust, pollen grains, or any sort of vegetable, this one can be the best dog food for dogs prone to allergies. It cuts down all the reflexes that generate harsh allergic reactions.
Let us tell you the secret behind its being so pocket-friendly… One bag goes for all small, senior, puppy, or healthy-weight Cocker Spaniels. One amazing aspect is that the beef essence that they have introduced is raw.
Yes, it lacks all the fixings that may exaggerate its taste artificially. The pure beef ensures a long-lasting positive outcome on your dog's health since it doesn't have to compromise on the cravings for meat anymore. 71% of real animal ingredients set it apart from the rest of the others.
Pros
Carries raw beef in the kibbles
Probiotics
Best for allergic pets
A wholesome treat
Cons
The greater proportion of beef may not go with some early-stage canines.
Our Verdict
The raw beef bourgeons the protein and promotes a shinier coat with stronger bones. Also for pets prone to allergies and injuries, this one can be a key to a quick recovery.
We have come up with one of the best food for Cocker Spaniel, and that is Purina Pro Plan Dry Dog Food. If your dog has sensitive skin or a stomach that is always prone to infections, this one can be the worthiest investment.
Primarily, it has a high-protein recipe as it depicts pure salmon. This dog food multiplies its benefits once it combines with minor ingredients like tomatoes, raspberries, and sweet potatoes. Apart from this, the amalgamation of rice and wheat is so unmatched that it is sure to impress your pet's elite taste buds.
The real chicken content increases your dog's muscle mass while keeps in check their weight. We have observed that whenever we are out shopping for our pet's diet, one thing that we usually miss out is the carbohydrates. This one nutrient is extremely vital yet it is hard to digest especially for the Cocker Spaniels.
The company's effort to blend carbs in a way that it infuses with the kibbles is commendable. This lets the pet get the whole advantage of carbs without coming across any digestion problems. For the adult Cocker Spaniels, this is a must-have since they need a continuous source for their growth. By choosing this one, you can have the most economic approach to make your pet not miss out on their daily carbs.
The vitamins and minerals present in abundance make this the best dog food for Cocker Spaniel with allergies, too. It is because, on one hand, they complement your pet's fragile metabolism while on the other, they attempt to suppress the reactions that allergens cause.
Furthermore, the component like beet pulp can help you the most when your pet stays hungry even after having their regular meal. It moistens the food morsel so that it's easily swallowed, absorbed, and digested.
Pros
The amalgamation of rice and wheat
High-protein recipe
Better muscle mass
Consists of carbohydrates
Cons
Large kibbles for puppies
Our Verdict
The large kibbles with carbs and other tons of nutrients make a complete diet for an adult dog. We would recommend it for all the pet parents who are on a tight budget but want something that outclasses even the high-end dog food.
For a long time, we have been searching such best dog food for Cocker Spaniel that it not only satisfies our canine's hunger but also keeps its weight in balance. It is important because once your pet becomes chubby, the activity level decreases and he becomes more vulnerable to different diseases. Overall, it does affect the longevity of the life of your pet.
That's why we strongly recommend Hill's Science Diet Dry Dog Food. It is full of nutrients, taste, and carbs but doesn't let your pet's weight exceed the healthy limit. When you go for this one, you don't have to make your pet do extra rounds to get rid of the fatty layers. Hence, a win-win situation for both the pet and the pet parent.
It can also be the best food for a Cocker Spaniel puppy. Remember that in the growing stages, all the puppy needs is a reliable diet that complements the need for everyday nutrition and doesn't burden their delicate stomach.
The vitamin E present in the small kibbles starts taking care of the shiny coat from the early stage. Therefore, you don't have to use numerous products to fight dog shedding in the future ahead. It also eliminates all the lethargic elements that otherwise would have made your pet sit at the same place for long hours. It generates lean muscles that are free of harmful fat and solely rely on proteins.
The probiotics like Lactobacillus are there to support the digestive system. The kibbles have a moderate size and chewable texture that makes it rank among one of the best dry dog food. There is no corn, soy, or potatoes that would induce any allergic reaction. Likewise, the company doesn't encourage any sort of artificial flavor or colorings that may mess with an innocent animal's system.
Pros
Contains Lactobacillus
Maintains the healthy weight
No excessive preservatives
Builds lean muscles
Con
Not good for underweight dogs
Our Verdict
This one is best for adult and small Cocker Spaniels that need a healthy yet light diet. You can also add any other fruit/vegetable to pair it up and make it more nutritious.
Things To Keep In Mind Before Buying The Best Food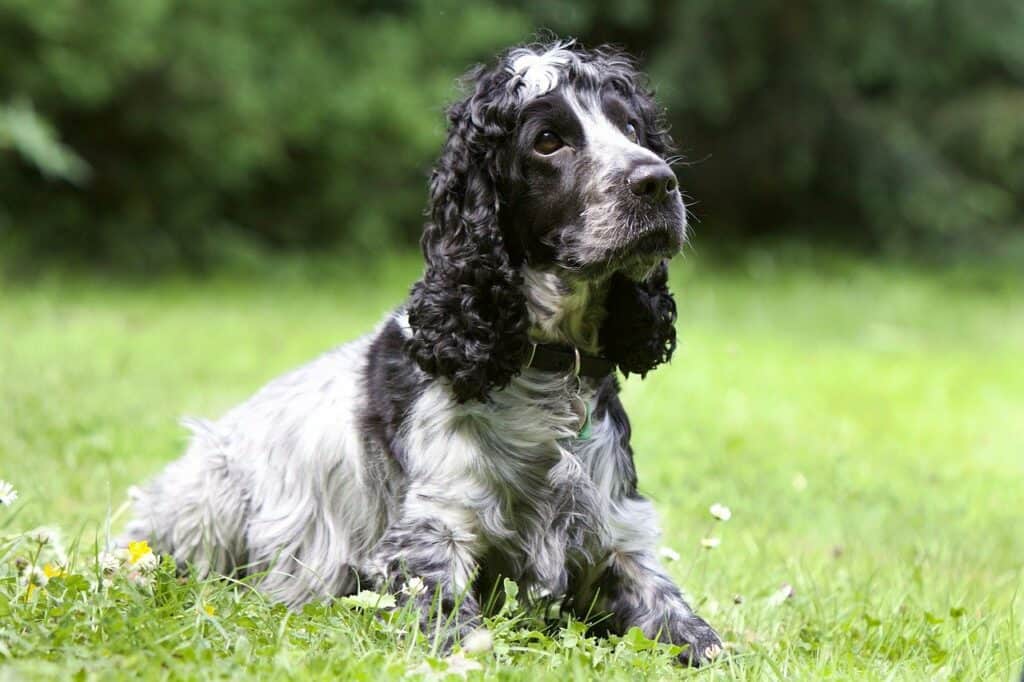 Bodyweight
Cocker Spaniels are fond of eating, but this isn't a big problem since they also happen to be one of the most active and energetic animals. To maintain healthy body weight, keep track of their food intake and activity level.
If they eat a lot but are also pretty active, there's no need to fear but when the activity drops, this may indicate the onset of many health conditions. Similarly, when your pet plays all the time but doesn't eat enough, this is equally disturbing. Both ways, as a pet parent, you have to make sure that the ratio between the two remains at a good level.
Energy Levels
Cocker Spaniels love to play. To cut the chase, you have to give them comparatively more calories than a regular food portion. Since they belong to the category of hunting dogs, their energy levels need to be at the peak all the time. Our advice is that you have to opt for the healthiest and more nutrient-rich foods.
Nutrient-rich foods promote an abundance of calories but keep the muscle lean and active. In this way, your pet won't become overweight and won't have to follow any sort of strict diet.
Health Condition
Before going for any dog food, you should know about the medical history and the health conditions your pet may probably have. Cocker Spaniels are prone to diseases like hyperthyroidism, kidney dysfunction, and ear infections.
With this knowledge at hand, you'd be able to make the wisest choice. And therefore, there won't be money going down the drain. The tip here is to stick with the plain dog food that doesn't have tons of ingredients. It is because the more ingredients it has, the greater would be the confusion.
Main Ingredients Of The Best Dog Food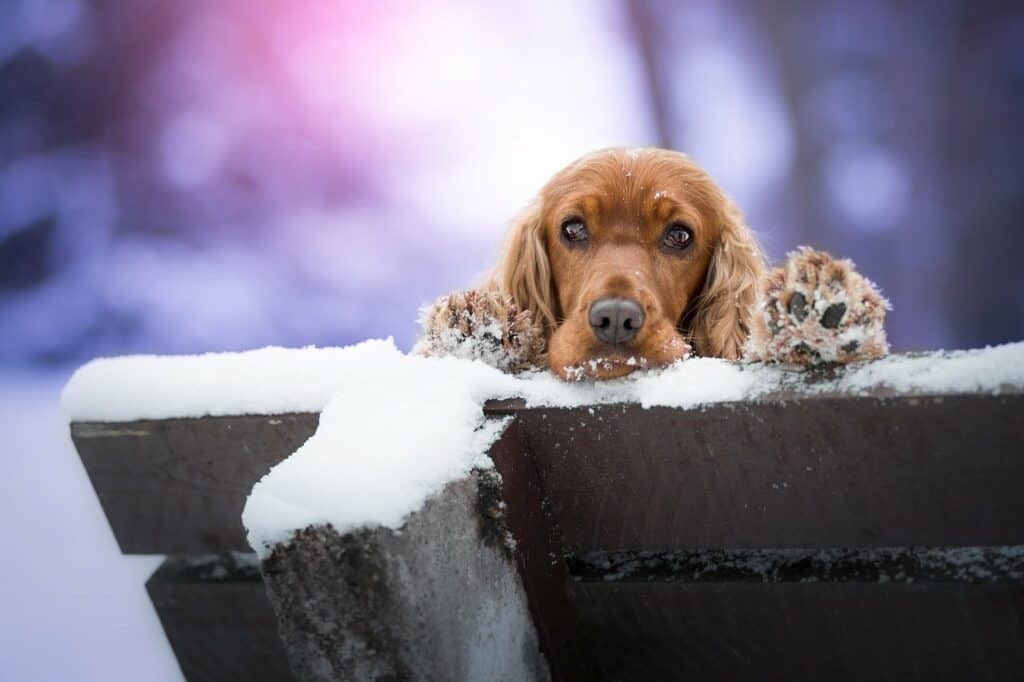 Now let us start with some of the main ingredients that you can always find in the best dog food for a Cocker Spaniel. This brief knowledge always helps us out when the store runs out of our pet's favorite food. You have this liberty to go for any other brand that has the same key ingredients.
Protein
Always ensure that protein forms the largest content of the ingredient list. Canines always love the meaty aspect in their food but their tough physiology also demands it.
Let us tell you a small tip here, don't go for the generalized labels. For instance, if you see a packaging saying "poultry/meat meal" that's a big NO. You may better go for the ones that specify as a chicken meal or beef meal. It is important to opt for the whole meat products to ensure the highest quality proteins reach your pet's stomach.
Complex Carbohydrates
We've always found it challenging to add carbs to our pet's diet. It is because some components like wheat or gluten can cause allergies, which would do more harm. That's why the best dog food for Cocker Spaniel with allergies adds carbs through rice, barley, fruits, vegetables, and oatmeal.
They are slow-release so that carbs sustain in the pet's body. You may take them out for a long day and won't have to fear about feeding them repeatedly. These ingredients need time to digest and can be a source for an uninterrupted energy boost.
Omegas And Fatty Acids
Omegas and fatty acids are the indispensable factors when we talk about your Cocker Spaniel's health. If the pet has any health condition, like kidney problems, chronic allergies, or joint inflammation, omegas can serve as both nutritious food and a cure.
You can learn more about how the wonders omegas are capable of improving your pet's health. They take care of the pet's coat, strengthen the immune system, and keep the inflammation at bay. If you prefer the omegas from the time your pet's a small puppy, you may expect to see amazing results when he becomes a full-grown Cocker Spaniel.
Fixings To Avoid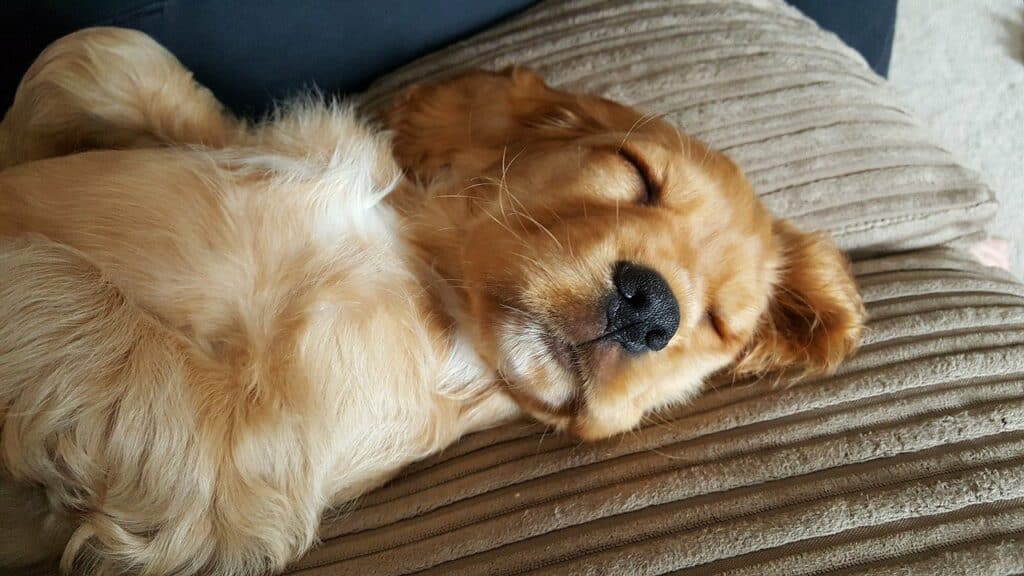 Since we are emphasizing on so many ingredients, this doesn't mean that they cover all the nutritious foods. Because when it comes to the best dry dog food for Cocker Spaniels, you have got to be a little picky.
Let us share with you some names that you should always avoid adding in your dog's food. Primarily, you guessed it right, no additives or artificial flavors. Unlike our body, Cocker Spaniels have very little tendency to digest such things.
Above all, certain preservatives may trigger allergic reactions that would have long-term consequences. We suggest you go for as much natural food choices as possible. This lets your pet make the best out of their regular diet.
Next, we also want to address a misconception here…
Above, we have been highlighting carbs so much because they are important but anything in excess can be unhealthy. Being a pet parent, don't go overboard with any nutrients; may it be proteins, vitamins, or even carbs.
For example, too many carbs in a meal may make the food bulky and hard to digest. It can also cause gastric disorders that can affect your pet's health in the worst way possible.
Lastly, items like corn, wheat, and soy don't play any role in your pet's health. On the other hand, they may induce allergic reactions that won't go away without the vet's medications.
When you have got such excellent quality store-bought dog foods, there's no room for the above-mentioned ingredients. The same goes for unspecified meat products. The easiest way is to go for the one that says "whole meat" or "pure salmon". This cancels out all the confusing factors.
Now, since we've been talking about dog food from the start, let's find out what Macky loves to eat in this short video clip. By the way, have you eaten your veggies, yet?
Conclusion
Hence, the greater number of dog food brands have made it easier for the pet owners to go with the best choice for their Cocker Spaniel.
For the pet parents who have a healthy Cocker Spaniel with no previous health conditions, Merrick Grain-Free Dog Food should be your best pick. It has all the nutrients necessary to promote your pet's natural growth.
Likewise, if you want to stay under your budget line, Instinct's Original Raw Food can be your best choice. It comes with kibbles having raw meat, and that too, at a reasonable price.