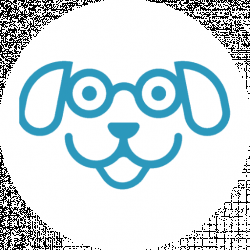 Latest posts by Scout Knows Team
(see all)
Training your furry friend takes time and effort, but it's well worth it. When done right, you'll have a pet that understands you fully and leaps (literally and figuratively) to obey your every command. Treats are an important part of that process, and having the best dog treat pouch to keep the treats in will make everything that much more convenient and much less messy.
No products found.
There are a variety of reasons why you need a great dog treat pouch. Being able to carry it around conveniently while walking your pet is one thing. Crucially too, it must be one that you can clean easily since the best dog treats are often soft, moist and smelly.
Top 5 Rated Best Dog Treat Pouches
| Recommendation | Best Dog Treat Pouch |
| --- | --- |
| Top Choice | No products found. |
| Runner Up | No products found. |
| Budget Choice | No products found. |
| Best Large Dog Treat Pouch | No products found. |
| Best Heavy-duty Dog Treat Pouch | No products found. |
Our Top Pick: Paw Lifestyles – Dog Treat Training Pouch
Our top pick is the very popular Paw Lifestyles treat bag. The first thing to note is that it's very versatile. It's ideal for carrying treats, but you can also use it for pet toys or kibble. It's a great size too. It can hold generous amounts of your pet's treats; enough to last you for a whole day of training sessions without having to disappoint dear Fido at any point.
Still, on its versatility, the design of the bag allows you to wear it in three different ways. You can put it on your belt with the reinforced metal belt clip, wear it on your shoulder or use the adjustable belt waistband. The design is also good-looking, with a subtle gray, black and green color scheme, so you won't mind carrying it anywhere you have to go.
In addition to keeping treats within reach, this pouch also has two zippered pockets and mesh netting where you can keep phones, keys or any other odds and ends you have with you. Since it comes with a built-in dog poop bag holder you can easily take a bag from when necessary, this product really is an all-rounder, and it's where you should begin your search for the best dog treat pouch.
Pros
Strong, durable material
Multiple carrying options
Attractive design
Additional storage pockets
Ideal size
Easy to clean
Includes a dog waste bag holder
Cons
Our Runner-Up Pick: PetSafe Treat Pouch Sport
No products found.
In the second place, we have this pouch from Pet Safe. It's a great alternative to our top pick and could even have been in that spot but for some slight differences. The first thing you'll notice when you pick up this pouch is that it's made from very durable material. Its toughness means you'll be able to use it for a long time without worrying about damage. The material is also lined with PVC, making it easy to clean and air dry.
In addition, it also has extra pockets where you can store your phone or other stuff. If you need to attach it to your belt or to other items, you can also use the chain elastic hoops on the sides for that. Combined with the specially designed hinge that allows it to stay open when you're using it and to close with only a slight touch, this is one of the most convenient dog treat pouches you'll find anywhere.
One other area where this product stands out is in the design. It looks great already, but you can choose from different color schemes to ratchet up the coolness factor. You can choose from black, red or blue, which are popular colors most people are likely to appreciate.
Pros
Durable material
Easy to clean
Extra storage pockets
Multiple color options
Elastic hoops to allow attachments
Divided inner pocket for different treats
Specially designed hinge system
Cons
Best Budget Pick: Chuckit! Treat Tote Dog Treat Pouch
No products found.
If you're looking to conserve funds, you simply won't find any pouch that offers as much value for money as this product from Chuckit! Despite being quite cheap, it comes with all the basics and will serve you well if you're looking for a no-frills puppy treat pouch. It doesn't have the extensive attachment options of our top and runner-up picks, but there's still a belt clip to make it easy to carry.
The material is strong and durable, especially at the price point. It's also easy to clean, and you won't have any problem cleaning out any treat residue after using it. Despite its relatively smaller size, there's still space for extra storage, which is great for storing dog toys or waste bags you might need on your walks.
The pouch ensures that treats stay fresh using a drawstring system. Even though that's not the most convenient option out there, it's still simple, and you won't have a problem getting the hang of it after a couple of uses. You can buy this in multiple sizes as well – There's a smaller "one cup" option and a bigger "2 cup" one that you'll need if you have a large breed dog or multiple pets.
Pros
Cheap price
Extra storage options
Belt clip for convenience
Great for one-hand use
Durable material
Two sizes to choose from
Multiple color choices
Cons
Limited attachment options
Best Large Dog Treat Pouch: barkOutfitters Large Dog Treat Pouch
No products found.
If you have a large breed dog with a similar-sized appetite or if you need a pouch to use when walking two or more dogs, this barkOutfitters pouch is going to be your best bet. It has an extra-large design that makes it capable of storing more treats than almost any other pouch on the market.
To make it durable in spite of its size, it's made from very durable material that'll hold up to the increased weight over the years. The material is also lined high-quality, machine washable nylon fabric, which means keeping it clean will be a breeze. As one would expect from a pouch this size, there's enough space to carry any extras you might have with you, both in the main compartment and in two mesh pockets on the sides.
It comes with a D-ring on the side which is great if you need to attach a dog training clicker, whistle, keys or any other thing. The closure system uses a draw-string that can lock in a closed, open or partially open position to make it easy to access the contents of the pouch.
Pros
Durable material
Extra-large size
Multiple color options
Affordable pricing
Expansive storage options
D-ring and clasp for attachment
Well-designed, versatile drawstring
Quality, machine washable material
Cons
Drawstring closure system might not be ideal for everyone
Best Heavy-duty Dog Treat Pouch: OneTigris Treat Training Pouch
No products found.
Whether you have strong, fierce dogs and want a pouch to match or just want one that's likely to last you for many, many years without any damage, this OneTigris dog treat pouch ticks all the boxes. It looks cool and is made from military spec 1000D Nylon (just means it's really, really strong) that is waterproof and resistant to dirt, abrasion and tearing.
Despite its durability, it isn't unnecessarily bulky as you might expect. It's actually light and convenient to carry on your belt without weighing you down as you frolic with the doggies. The main compartment is reasonably sized. You'll be able to keep enough treats in there to last you for most days. There's also a zippered pocket on the outside where you can store extra items, along with two mesh pockets on the side for a tennis ball or water bottle.
When it comes to attachment options, this pouch excels. It has webbing and a strap system that make it suitable for attaching to your own clothing or tools and even to your dog's vest. It's only available in one size, but you can buy it brown or black to match your other tactical gear.
Pros
Sporty, attractive design
Exceptionally durable material
Machine-washable
Can be attached to dog vests
Strong zipper system with YKK Snag-free zippers
Surprisingly lightweight
Two color options
Cons
---
Buyer's Guide
As pet parents, we all know the importance of having a treat in reach at all times when you're training your pet or just having fun. It's great for rewarding a pup and giving him positive reinforcement. Whether for casual dog owners or professional dog trainers, treats are not usually the easiest things to carry around, however. Since they need to be capable of being consumed instantly, they have to be soft and moist, such as those made with peanut butter.
Having a good dog treat pouch is the solution to that for dog trainers, but how to choose the best dog treat pouch for you? Here's all you need to know to make that decision:
What To Look For When Buying A Dog Treat Pouch
Durability
More often than not, you're going to be using the pouch outdoors while taking a walk with your dogs. That means you need to choose one that's capable of holding up to the elements and keeping its contents safe and secure.
It should also be made of strong material that isn't likely to tear or puncture during normal use. Keep an eye out for the interior material – the best dog treat pouch you can buy is one that's made with high-quality nylon lining so you can clean it perfectly and conveniently.
Capacity
How much of treats can it take, and what else can you store in it? The size of the pouch you need depends on the quantity of treats you'll be needing to carry at a time. That, in turn, depends on the size and appetite of your canine as well as the number of dogs you have.
Ascertain your needs and then pick a bag that's big enough. Look out for side pockets and other compartments where you can keep your phone or other devices. That'll make things much more convenient and allow you to focus on catching as much fun as possible with the doggies.
Carrying and Attachment Options
Not everyone likes to have the dog training treat pouch on their belt, and not everyone likes to hang it from their shoulders either. You'll need to evaluate the carrying options based on what your preferences are.
Some treat pouches have more diverse options and even allow you to attach them to your dog's vest. Some take a more minimalist approach but are just fine if all you need is something to clip onto your belt.
Closure and Ease of Use
You need to be able to access the treats in the training pouch without much hassle, and products approach the problem of allowing easy access while keeping the contents fresh differently.
Some pouches come with zippers while others use drawstrings or even hinge mechanisms. All the ones on this list are easily accessible and durable regardless of the particular system they use, and we specifically chose them for easy one-hand operation.
Frequently Asked Questions
What Kind of Treats Can I Use My Dog Treat Pouch For?
If you buy one of the products on this list, you'll be able to use it for any and every kind of treat. Some products are not suitable for very moist treats and can spoil or develop a terrible smell over time.
In making this list, however, we went for the most versatile products which are great for even the softest, moistest treats and which you can easily clean without any residue.
Can I Machine-wash My Dog Treat Pouch?
It depends on the particular product. Be sure to check the specifications to see the washing options available. That way, you'll be certain that you're using the right wash method and water temperature to elongate the lifespan of your pouch.
Other Dog Treat Storage Products We Reviewed
Disposable Dog Treat Bags
Food Storage Container
Disposable Dog Teat Bags
K9Cakery Pet Treat Bag
No products found.
Sometimes, when your dog treat pouch isn't available or when you just need something to carry some treats for a short while, disposable treat bags will be indispensable. This one from K9Cakery has all the features you need to conveniently transport a small quantity of treats safely and conveniently.
It's made from food-grade cellophane, which means it'll keep the treats fresh and free from any sort of contamination, which is not something you'll get if you just used ordinary bags from around the house. In addition, the material is quite strong, making it ideal for storing a variety of treat types without fear of damage.
The size is also quite large, so you'll be able to pack in enough treats to keep Fido busy for a while. They come in bundles of 100 bags so they'll last for months at a time. For the cheap price, it's definitely a steal.
Features
Large size
Durable, food-grade cellophane
Attractive paw print design
Great value for money
Blulu Pet Paw Print Cone Cellophane Bags
No products found.
This product also comes with 100 pieces and the same number of silver twist ties. Its price is lower than the K9Cakery products, which makes it even better value for money, although the bags come in slightly smaller sizes.
The material is just as durable, however. It's capable of holding a variety of treats for dogs without tearing, puncturing, or getting damaged in any other way. If you want to lock in the freshness even better, the bags are heat sealable, which goes to show how durable the material is.
It comes with an attractive paw print design too, which looks great, especially if you're using it to pack small treats as party favors or gifts.
Features
Durable material
Attractive design
Heat-sealable
Versatile
Cheap price – great value
Food Storage Container
Vittles Vault Airtight Stackable Pet Food Container
No products found.
If you need somewhere to store treats for a longer period, you should be looking at a food storage container like this one from Vittles Vault. It's airtight, meaning that all the food you store in it will stay fresh and flavorful for a longer period. That'll make the food more enjoyable for your pet, which is the entire purpose, right?
The container is made from heavy-duty material that's built to withstand usage over the long term. Many similar products contain BPA and BPS, which are harmful chemicals often found in plastic products, but this one is free of both substances. It's rigorously tested to be sure that it's human-food-grade and safe for all possible uses.
The design makes it easy to access the contents of the container without having to exert yourself. You can buy this in 40-pound or 60-pound sizes, which makes it easy to buy just what you need for your dogs. If you have quite a number of pets and need to buy multiple containers to keep their food separate, the containers are also stackable, which means they'll take up less space in your home.
Conclusion
Having the best dog treat pouch is a great addition to your dog training and parenting arsenal as you work to shape your dog's behavior. In this list, all the options we've outlined are stellar products which will keep Fido's delicacies secure, fresh and flavorful, no matter how long or energetic your walks are. All you have to do is pick the one that meets your size, design, and features requirements, place your order and wait for the life-changing (yes, really) delivery.
Continue reading:
Why You Should Purchase a Doggy Cam (Features & Benefits)