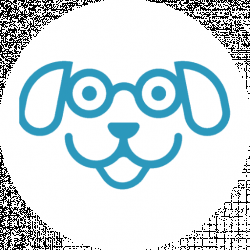 Latest posts by Scout Knows Team
(see all)
Dogs need car seats to stay safe and secure during transport. A regular seat and seat belt combination in a vehicle is just not made to restrain or support your dog the way that best protects them. Scout suggests all pet owners have a way to keep their dog safe no matter what size they are, which can be achieved with a seatbelt zipline. We like the Solvit Pup Zip Zipline, but this is one area where there is really very little difference between the competition. The brand itself is not as important as the execution, so any zipline you find that acts as an anchor point for a leash tether will get the job done.
If you have multiple dogs you may need more than one car seat, especially if there is a big difference in size between your dogs. Scout has all the information you need to find the best car seat. If you are a small dog owner looking for a great deal then we suggest a basket style seat with a seat belt leash or a tether. Big dogs are best with a seat belt leash and seat cover, and all dogs can benefit from a zipline.
Does My Dog Need a Car Seat?
Studies have shown that dogs are extremely vulnerable when riding around with you. You are driving around in a nice safe seat belt while your pooch is just sitting there. What happens if you have even a minor accident? Also if a window is rolled down there is a risk of your dog being flung out or if they get excited they may jump out.
You also have to consider that dogs want attention and that means a lot either enjoy riding in laps while their pet parent is driving or they want to run around in the car. This is very dangerous and distracting. Air bags can easily kill a dog and if they are sitting in your lap when the air bag goes off the results are perfectly awful. This might sound dramatic but accidents happen every day and dogs are often not provided with the safety gear necessary to get them through safely and without adding to your own risk of injury.
What Size and Shape is my Dog?
A big dog is going to be able to sit in a standard seat and fit better than a little dog. A restraint may be all that is needed for large canine companions while little dogs may need a booster seat and restraints as well, especially if they like to look out and see what is going on. If your dog is really tall or long then that is a factor in how they can ride most comfortably with you
How Often Does my Dog Ride in the Car?
Car seats range a lot in price and durability. If your dog rides with you very often you are best getting a seat that is made for long term use. Cheaper or less well-made seats may be perfectly fine for the occasional ride or small dog.
Does my Dog Really Need to be Restrained?
Some dogs get really excited when they get to go for a ride. The last thing you want is your dog jumping around and causing you to take your hands off the steering wheel. A large dog in the lap can lead to major issues and also make it to where you are reluctant to take your do with you.
Car Seats for Small to Medium Dogs
These selections will work best for dogs up to 30lbs.
This car seat offers a lot of comfort and style for the price. The jumbo size holds up to 30 lbs so this is for a medium sized or maybe two small dogs that are buddies. The seat boosts your pooch 9 inches so they can see outside and make the most of their car riding experience. This seat provides cushioning support for older dogs or those with joint issues. It can be used in an vehicle and no headrest is required so you can use it on whatever seat you want. The liner is washable and removable so your seat and car stay fresh.
This cute basket style booster seat offers your little dog a nice place to relax and see what is around them. The seat belt tether helps them stay where they need to be for a safe journey. No more reaching over to pull your dog back in the car when the windows are rolled down or worrying about them getting thrown if you have to stop suddenly. Kurgo offers a lifetime warranty for this booster seat so you are getting a great bargain.
This is definitely a luxury car seat that is designed to fit on your console. Customers say that the key to being happy with this seat for your dog is to make sure to measure your car to ensure a good fit since it comes in several sizes. This padded luxury seat is fabulous for dogs that are always trying to ride on your console anyway. Although it is expensive for a dog seat, it offers a high back to prevent dogs from jumping out and back so easily. The safety strap keeps your dog where they should be instead of running around or trying to force their way into your lap. The disadvantage is that it blocks your console and the major advantage is that it frees up the rest of the seats in the car for other purposes.
Great For Medium Dogs
Plenty of pet parents have a pooch that is in the medium size range but a lot of car seats seem to stop at 30 lbs and the next choices are big dog solutions like covers and leashes. This car seat is one of the exceptions in that it can comfortably contain in comfort, your dog of up to 45 lbs or two smaller dogs that are buddies. If you have two 20 lb dogs then this will have you covered. A clip in tether can keep your dogs in the seat so no more bouncing everywhere when they see something interesting like a squirrel or cat. The handy stash pockets allow you to bring a few things along for them without things getting scattered all over your car.
This is a pet carrier style car seat that is good for small dogs that travel a lot with their owners. This style allows for total confinement so if you need to put your dog up so to speak to get on a train or plane then you are good to go. This is also a great way to get smaller dogs or puppies used to going. The easy to use pet carrier is affordable and has a lot of storage space for pet supplies on the go.
Car Seats for Big Dogs
While the basket style booster seats are comfy and cute, if your dog is over 30 lbs they are not going to be comfortable or fit in that style of seat. The alternatives are pretty good and not super expensive so don't worry! Scout has you covered on what it takes to tote your big dog around where they need to go.
The product image shows the tether attached to a traditional collar – do not do this. Always use a harness with any seatbelt tether to prevent choking. In an accident, your dog could become suspended by their restraint. If the restraint is attached to their collar, it will hang them. Use a harness.
This seat belt leash is ideal for big dogs that just want to sit or lay on the seat. There is a bungee version as well if you want to allow slightly more movement. For a really big dog that takes up a person size space you can combine this leash with a seat cover or a large cushion style dog bed for major comfort on those longer trips or if you have a dog that needs a little extra support. The leash seat belt concept is also great for when you are just running around town for a short trip with your dog but want to keep them safe and not distracting you!
For those with big dogs that like to be on the go it is hard to beat a backseat dog hammock. This allows your dog room to stretch out and be comfortable while protecting your upholstery from damage. This is the way to go if you have one or more large dogs that you want to have along for where the road takes you. The heavy duty fabric is guaranteed to be free of any heavy metals or toxic substances so you an feel good about your dog lounging on this cover. The cover is made with special backing to make sure it doesn't slip around and damage your seats. The Large size is designed to fit most cars and regular size SUVs while the Extra Large is perfect for full size trucks and bigger SUVS. The waterproof fabric is made to last even with heavy use and the company is USA based.
Scout's Pick
For those looking for an easy and inexpensive high quality solution to hauling around multiple pets or large dogs, this is the solution that is needed. This is a heavy duty cover that has three layers of padding to offer comfort and protection for both your dog and your car. This affordable cover is just what you want for keeping all that fuzz and scratches off your car while providing a space your dog will feel good about being in. This is a great cover for taking dogs to and from the vet. Do your car and your dog a favor and order this today because it is about the best value out there. When it comes to cleaning you can simply wipe it down with a rag or vacuum out. The waterproof nature of this fabric means that your car is also protected against any messes that are sometimes part of being a dog parent.
In-Car Restraints for Dogs of All Sizes
A soft and comfortable harness is something that can be relied on for dogs of all sizes. Think of these as cute vests for your dogs that can double up as a safe dog seat belt solution. These are padded and you can attach a seat belt style leash that is sold separately. You also have a great harness that you can use for better control of your dog when out walking or at the vet office. Check this out!
This two pack of seat belt dog leashes is a smart and economical choice for pet parents and they are strong enough for most size and energy levels of dog. You may want a beefier one for really big and excitable dogs. These harnesses are designed to be used by attaching them to an existing seatbelt, like this. They can be used in either the front or back seat, though we generally recommend tethering large dogs in the backseat for safety reasons. No matter where you use the tether, you absolutely must use it with a harness. Under no circumstances should you attach a tether or zipline to a traditional collar.
Scout's Pick
This restraint functions basically the same as the seat belt tether, except the tether is attached to a zipline that is secured to the roof of your vehicle, instead of the seatbelt in your car. This is a better option for dogs that prefer to stand or move around a bit while in the car, and it's also much easier to attach to your dog than a traditional seat belt tether. Ziplines are also ideal for two- or multi-dog households, since both dogs can be attached to the same line.
A soft and comfortable harness is something that can be relied on for dogs of all sizes. Think of these as cute vests for your dogs that can double up as a safe dog seat belt solution. These are padded and you can attach a seat belt style leash that is sold separately. You also have a great harness that you can use for better control of your dog when out walking or at the vet office. Although any harness will attach to a tether, we recommend you use something with padded chest support to minimize injury in the event of an accident.
This adorable safety harness comes in sizes from small to extra large for all our canine companions.It's designed specifically for use with the Solvit Zipline, but it can also be used with any seat belt tether. The medium is made to fit dogs in the 20 lb- 55 lb range but always make sure to measure your dog for best fit. It is crucial that a harness be snug yet comfortable if you want it to do a good job restraining and protecting your dog in case of an accident. You also want your dog to not mind wearing it. A poorly fitting harness can rub and irritate skin so measure twice and check the fit and adjust well the first few times you use it.
Getting Your Dog Used to a Seat or Seat Belt Leash
If your dog is used to running around the car a little more than you would like it may take a bit of time to get them totally used to the idea of being restrained in any way. Even a very comfortable dog nest is not enough to immeditately get the behavior you want. Here are some tips for getting your dog to be a safe and well behaved traveler.
Start Taking Them in Cars When They are Still Puppies if Possible
The younger a dog is when they start learning good passenger dog habits the better. Some dogs start loving to go in the car just naturally whereas others may take a few trips. Motion sickness is pretty common the first few times especially on curvy roads. Start out just taking your puppy on a very short ride with maybe a cushion and a leash.
Utilize a Pet Carrier if Needed
A pet carrier can be removed and cleaned easily and will totally restrain a dog. If your dog is not used to riding and being difficult, you can use a pet carrier to avoid messes in the car and totally restrain them. Of course this might seem a bit harsh and honestly if you can do it another way it is for the best, but all dogs need to know how to deal with a car ride because how else are they going to get to vet?
Go Slow and Easy
Taking a pooch on the interstate the first few times they go for any car ride of any length is probably not the best idea. The speed and everything buzzing around them can just be too much. If you can take them on a less busy road like through some neighborhoods then they can gradually get used to the idea of being in something where they are not controlling the motion.
Use Positive Reinforcement
If your dog behaves then they deserve a treat. This can help them look forward to a car ride. After the ride let them have a few meaty treats or a chew. If you don't mind feeding them a treat in the car, you can stop and reward good behavior as well during the training period. For example if your pooch is whining because they are sitting in a seat and restrained with a seat belt leash, then you might toss them a knibble when they listen when you ask them to be quiet.
Keeping Your Pooch Safe
As you can see, there are a lot of options out there for keeping your dog safe. It is worth repeating though the risks of dogs riding in cars though. Air bags really are powerful and can cause some major injuries to people even if they do save lives in major accidents. that being said, your small dog is going to be safest in the middle of your car when it comes to air bag issues. The front seat is where a lot of pet parents like to put their dogs but the risk of injury is greater due to the windshield and passenger side air bags. Never let your dog ride in your lap on a busy road. Sure it is fun for them and looks cute but it is a major risk for them and everyone on the road. A good booster seat or restraint combo is a good compromise that will allow for comfort and safety.
Continue reading:
11 Most Dog-Friendly Car Rental Agencies (2022 Reviews)
On The Road: Feeding Your Dog on Roadtrips
The Dog Days of Summer: Keeping Your Dog Safe in Hot Weather