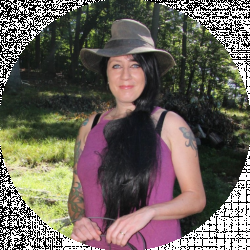 Latest posts by Samantha Biggers
(see all)
Doggy cams are popular in today's busy world. Those that are away a lot find that it is a way to have better communication and make sure that their dog is safe and happy. Not everyone has the opportunity to have someone check in on their dog either. Scout has put together everything you need to know to make a choice about dog cameras and if they are worth it for your living situation. Some home security systems with WiFi enabled cameras can be used to observe your pet and help them deal with being alone. The Nest camera system, for example, features two-way audio. You could use the Dog Monitor App to create a dog cam system for almost no extra cost.
Nest Cam Indoor security camera, Works with Amazon Alexa
What Is a Doggie Cam?
A dog cam allows you to see what your dog is up to no matter where you yourself are. The cams are usually small and placed in a strategic location so that you can view your dog the best way and most often. Some products such as the PetCube offer a 138-degree view so if you place it right you can see your dog most of the time. Some dog cams offer visuals, audio, and other features. Scout likes the PetChatz Dog Camera for its plethora of features such as two-way audio, bark alerts, treat dispensing, and ease of use with your WiFi network and phone, tablet, or another computer.
PetChatz HD Pet Camera Two-Way Audio/Video System that Dispenses Treats, Scents and Provides Motion/Noise Sensing.
Petcube Camera | 720p Video, 2-Way Audio, and Built-in Laser Toy
Would My Dog Benefit From This?
There are many scenarios where a dog cam could be helpful. Here are a few examples.
Frequent Travelers
If you have to be away for business sometimes then being able to communicate with your dog can be a major comfort for you both regardless if someone else is at home to watch over them.
Military Stationed Abroad
Who hasn't seen the heartwarming photo that occasionally pops up of a soldier being reunited with their pooch after coming home from deployment? Those in the military can definitely benefit from investing in a doggie cam.
Dogs That Suffer Separation Anxiety
A dog can get really upset if left alone, especially if they are not used to it. Some dogs are just naturally prone to separation anxiety and boredom. Checking in with your dog sometime during the day can help the day not be as stressful for them.
Pet Owners That Live Alone
If you work and live alone then your dog may be lonely and bored during the day. Also, you might be late getting home sometimes and just want to check in on your dog. Some dog cams can alert you if your dog starts barking a lot which can be a sign that something is up you should know about.
Dog Breeders
Keeping track of a lot of puppies and dogs and socializing them can be a challenge. If you are raising a litter of puppies then a dog cam is well worth the investment for your peace of mind and the health of the litter.
Features to Look For
It is amazing just how sophisticated a lot of dog cams have become. There are so many cams in different price ranges that you should decide what features are best for you in order to find the best value for what you want. Here are a few of the great things a dog cam can offer you.
WiFi for constant connection
Using WiFi with your dog cam can allow you to observe your dog on your smart phone or computer where ever you are that has internet access. This is a very standard feature and available on virtually every dog cam you will typically find. Wifi means that you don't have to worry about not being able to put the camera exactly where you want it since the wire issues are taken care of. If your camera or device uses batteries then there is even more versatility.
Treat dispenser
Scout loves that technology has come far enough to allow pet parents to give their dog a treat no matter how far away they are. That's right! You can tell your camera to dispense a treat anytime and anywhere! How about the kid off at college that misses their dog? Now they can give their dog a treat! This also allows you to have a special time with your dog during the work day. On your lunch break, you can spend some quality time with your pooch!
Two way audio
How awesome is it to be able to tell your dog they are good or just talk to them when you both need to? Dog cams allow for you to soothe and comfort your pooch. You can even set it to alert you if your dog starts barking a lot. You can even set up an app like Dog Monitor that will let you know if your dog is up to something so you can tell them no or good dog depending on the situation.
Price
The more features you want then the more expensive the camera. A simple camera that just records and has some audio features may be under $50 but a fancy one that allows for alerts and you giving your pet treats on demand could be closer to $200.
Night Vision
Some cameras come equipped with night vision, and some don't. If night time observations are your thing, then you will need a camera that can offer this feature and they are not the cheapest thing to acquire. A lot of the Nest cameras and other home security type cameras do have this feature though so it is not an impossible issue to get around.
If your dog is left alone at night and seems to have anxiety about it then try leaving some night lights on or have some lights that are on a timer. Some security systems also have features where you can control if lights are on or off via your smart phone and an app. We have mentioned Nest a lot in this article because they have a variety of devices that allow you to control different areas of your home no matter where you are in the world as long as you have an internet or a cell signal.
Doggie Cam Uses
Phone Calls With Your Dog
Some of the most sophisticated dog cam systems like PetChatz feature a wall mounted or stand supported console that your dog can use. You can add in a mouse-like device that your dog can put their paw on to call you. When this happens you will get an alert that allows you to have a two-way voice and video chat with your dog! The system even releases aroma therapeutic scents to help with anxiety issues! Also, you can dispense treats when needed. For those that want a highly sophisticated system and are willing to invest in a higher price point, this system is promising. You can add the paw enabled call button for your dog later which cuts the initial cost of the system down some.
Puppy Monitoring Made Easy
While a big or grown dog can take care of themselves in some ways, it can be nerve wracking if you are the proud parent of a new puppy or a litter of puppies! A doggie cam can solve these problems and make sure that you are aware if there does happen to be any particular problem back at home. Also, you can communicate with your puppy so you can bond with them better even if you are really busy. You can combine this with an auto feeder and watering station so your puppies are well taken care of at all times.
When it comes to the health and well being of your puppy, a dog cam or using your existing Nest or other home security system is just what you need. I wish that I had access to such technology back when I was raising Great Pyrenees puppies in the late 90s!
Plenty of pet parent's report that using a cam with alerts and audio helped them keep their puppy from crying so much when they were getting used to being left. Being able to soothe your puppy from afar can make the whole process so much easier and shorter than before.
Help Out Bored Pets
Dogs get bored and some do more easily than others. Some sophisticated camera systems like the PetChatz system provide visual and touch games to keep your dog entertained. Some of the systems have a laser pointed style feature so you can drive the cat wild with play as well. Of course, you should make sure your pet has other toys to keep them occupied as well. Now if they can just figure out a way that you can throw toys for your dog remotely!
Fun For Kids & Family
Your extended family can have a lot of fun with a dog cam. Elderly relatives can interact with the dog from afar or kids can share the antics and fun stuff that their dog has been up to. A lot of families find that a dog cam is one of the more entertaining investments they have made around the home. All those cute moments where your cat and dog are cuddling or playing that you don't normally get to see are now going to be available.
Alerts You To Behavior Issues
Dogs are smart and they know when you are not watching. If you are wondering how things are happening while you are gone or which pet is making the mess then a dog cam could actually save you time and money on training and damage to things around the house. This means no making a mistake when it comes to correcting behaviors.
Universal Apps
Since so many people have existing camera systems or tablets in their home, there are apps like Dog Monitor that can help you make the most of your system. This app works on many different platforms so a lot of pet parents can use it to monitor activity, see and record HD video of pets, record commands and use them when away, hear noises, and receive notifications to their phone or comp if something seems to be amiss. The app is only $5.99 and allows you to use the devices you already have or at the very least only have to add one inexpensive camera. The app supports multiple users so anyone in the family can use it.
Great Gift for the Pet Parent's That Hard to Shop For
When it comes to shopping for a pet lover, a dog cam is a great way to go. Amazon has plenty of inexpensive options if you are not sure about spending the amount that a Furbo costs. This quirky and fun gift is sure to be a hit and is great for the very busy pet parents out there. Now you know what to buy for gifts this holiday season! Just remember that if you are buying for an older relative you should make sure they have a phone or computer that will allow them to make the most of it. Most systems are very easy to set up and are a major delight to play with once the learning period is over.
So, Is a Doggie Cam Worth It Overall?
Some home security systems with WiFi enabled cameras can be used to observe your pet and help them deal with being alone. The Nest camera system, for example, features two-way audio. You could use the Dog Monitor App to create a dog cam system for almost no extra cost. Of course, if you have to add a camera to an existing system there would be that cost but it would still offer a lot without investing a huge amount.
Overall, though, Scout thinks that dog cams are definitely worth trying out if you are away from home and your dog is alone or if you just miss your dog when traveling or away. While budget comes into play, you have to ask how much you would use the device overall. If you just want to be able to see what your dog is up to then all you need is a streaming camera. If you have an existing security system then it may not cost much if anything at all to set it up so you can talk to and observe your dog.
Dogs with separation anxiety can benefit greatly and even overcome anxiety entirely with the use of a dog cam. In addition, you can keep track of multiple pets. Now you can know who is really turning over the laundry hamper or getting into cabinets!
If you worry about your dog a lot then a pet cam can definitely help you get over leaving your dog when you need to. So have you ordered yours yet?
Continue reading:
10 Top Rated Dog Collars and Harness Cameras (2022)