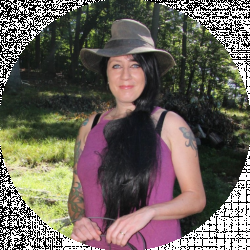 Latest posts by Samantha Biggers
(see all)
Just like us, dogs sometimes need protection from the sun. During the hotter months of the year or during your vacations, your dog may need some extra care when it comes to beating the heat and not getting a sunburn. Shorter haired dogs or long haired breeds with short haircuts are particularly susceptible to the issues that come with too much time in the sun. Skin conditions that cause hair loss may mean at times any dog may need a little extra protection from the suns rays. Bare patches such as the stomach and nose can be exposed more during physical activities. Scout wants you to know the factors that affect your dog when spending time out doors and what products are good to have on hand to offer protection and comfort.
The most important things you can do to protect your dog from sunburn and skin damage are to provide shade, limit play and activities during the hottest part of the day,follow good grooming habits for your breed, and apply sunscreen to bare spots when your dog is going to be in direct sunlight a lot. Just remember to always use a sunscreen that is labeled as being safe for dogs or use your own DIY sunscreen made from ingredients like coconut oil and shea butter. Check out the section on natural sunscreen further in this guide!
Does My Dog Really Need Sunscreen?
The answer is that it varies by the dog and what they have going on in their life. Here are some times when your dog might need extra protection from the sun's rays.
If They Have Hair Loss
There are times when even a usually healthy dog may experience hair loss due to skin conditions like hot spots or nervous scratching. Chemotherapy can also make a dog have hair loss. Any bare patches should be covered with sunscreen while they are out and about. The bottom line is that if hair is thin or if skin is bare, sunscreen is going to help them out a lot in the sun.
The Groomer Went too Far
Alas sometimes if you go to a groomer they don't always "get it." There have been plenty of incidents where owners have gone to pick up their pooch and discover a closely shaved dog. While any area that has hair has some protection, the lack of hair hanging down may expose some areas of bare skin. Until your dog grows it out, use some sunscreen when you are taking walks or on vacation.
Your dog has light hair and skin and is Often Out in the Sun
Veterinarians see skin damage more often when dogs have light skin and hair colors. When in doubt about best practices for your breed, ask your pooch doctor for advice on long term protection and care.
Provide Extra Shade When Needed
Scout is sure your pooch wants to spend some quality time with you. However, this means that there are times when you are soaking up some rays on the beach that your dog may not be having so much fun. An umbrella or portable mesh dog house can provide relief in areas where natural shade is not available.
Avoid Extra Short Hair Cuts on Long Haired Dogs
Some breeds of dog are okay with a pretty dramatic hair cut but some really suffer from it. Great Pyrenees dogs, for example, have a double coat and while some have dark spots on their skin in places, it is light and pink underneath. Going from a thick coat to shaved can lead to a major sunburn and less heat regulation.
Only use Sunscreen on Exposed Areas
Most dogs are pretty furry and covered. Sunscreen doesn't need to be applied on fur. Instead of full coverage, opt for just applying sunscreen to exposed areas such as the stomach.
Never use Formulas Containing Zinc Oxide
Zinc Oxide is common in human sunscreens and it is one of the main reasons you should not use human sunscreen on your dog. This ingredient can be toxic and lead you straight to the veterinarian's office.
Best Sunscreen for Dogs
Epi-Pet Sun Protector Spray for Pets
Epi-Pet is a premium sunscreen for dogs that is easy to use and contains well-known non-toxic ingredients. It boasts that it is the only FDA compliant sunscreen for dogs on the market. This spray on formula is never oily or greasy
Canine Sunscreen – Zinc and Titanium Dioxide Free – All Natural and Organic Formula for Dogs (8 oz)
Beach & Dog Co. creates this natural dog sunscreen from a list of ingredients that is easy to understand. Coconut oil is the first ingredient followed by shea butter, aloe vera, grape seed oil, beeswax, bentonite, and lavender, peppermint, and myrrh essential oils. A tin of this goes a long way and will get your dog through a lot of adventures in natural style!
Vitamin & Essential Oil Sunscreen and Skin Conditioner For Dogs – 8 FL OZ (236 mL)
This natural spray on oil uses vitamins and essential oils to help protect your dog from the sun's rays. The natural UVA and UVB ray inhibitors work on even the most sensitive dog skin. The ingredients list is so impressive you will be tempted to use it yourself. Coconut, jojoba, neem, and olive oils are combined with heavenly lavender essential oil and lanolin for refreshing moisture, sun protection, and fragrance. This formula contains no parabens is made in the USA.

My Dog Nose It
Does your pooch have a sensitive nose or does it seem like the color is fading? Well, this nose balm will protect your pooch's nose and prevent the fading that can happen. If you have a dog that competes in agility contests or you show then this is essential to keeping that rich color on their nose! This special formula is suitable for the most sensitive noses out there and comes in various sizes. A little goes a long way and can help heal sunburns on dogs as well.
Sunglasses For Dogs
Even dogs that don't need to use a lot of actual sunscreen may enjoy the protection that sunglasses or goggles offer. The sun can just be so bright on dogs as it can on you. This means getting them used to wearing goggles when out on the water or on a bright beach may mean they have a better time in the great outdoors. Here are a few options for your dogs.
Enjoying Fashion Anti-ultraviolet Sunglasses Waterproof Pet Sunglasses For Cat or Small Dogs – Black
These super cute glasses are ideal for small to medium sized dogs. The comfortable strap and fashionable design will have your dog looking cool and put together at the dog park or wherever your adventures take you together!

QUMY Dog Goggles Eye Wear Protection Waterproof Pet Sunglasses for Dogs about over 15 lbs
If you have a dog over 15 lbs then these sun and swim goggles are just what your dog needs for fun times in the great outdoors. Your water loving pooch is sure to have a great time out on your boat or just relaxing pool side on your next vacation.
Best Practices For Dogs In The Heat
A Lot of Dogs Need More Protection From the Heat than you Realize
Regardless of your use of dog sunscreen it is important to provide protection for your dog from the heat. If your dog seems miserable then pay attention and get them some relief. Pavement can be hot on the paws and that means you need to provide either some dog footwear or just avoid the pavement, sand, etc during hot times.
Provide Water all the Time
Dogs need a lot of water during hot temperatures. A portable dog water bowl that collapses for easy packing is the way to go! Always make sure to bring water for your pooch when hanging out on the beach or in the heat. It is all too easy to run out the door without the water they need!
Port a Bowl Collapsible Hiking and Travel Folding Food and Water Bowl for Dogs by Outward Hound, Large
Shaded Portable Dog Houses
There are mesh style portable dog houses that are ideal for vacations and those times when you want your dog with you but there is not a lot of shade around. Car camping and picnics are good example of when you might want a portable dog house. They are inexpensive and they mean you can add a bit of shade anywhere.

Lumsing Portable Folding Outdoor Camp Camping Tent house for Pop Up Pet/Dog , 45″L x 32″W x 27″H
This pop up tent for dogs is ideal for the pooch that likes to live it up with you in the great outdoors. Your pet has protection from rain as well since the tent features rain flies. There are a lot of these out there and it is important to get one that is large enough for your dog so they have good air flow and comfort.
Make Your Own Dog Sunscreen For Occasional Use
When you read the labels on a lot of dog sunscreens you might notice that the natural ones have some very basic ingredients that you quite possible might have in your home at this very minute. Coconut oil can provide some sun protection all on its own. Add some shea butter to the mix and you have a decent homemade dog sunscreen. This is a much better option than letting them go without if you need some immediate protection.
Viva Naturals Organic Extra Virgin Coconut Oil, 54 Ounce
Getting Your Dog to Not Lick Sunscreen
Part of the drama with dog sunscreens is that some dogs enjoy trying to rub or lick it all off. This is a hard one to deal with. If you have to you can use a bitter spray to train them to not do it. Simply mist your pooches belly after applying the sunscreen if you are having a problem.
Be Realistic About Your Dog's Sun Tolerance
Some dogs are able to handle the sun or hot temperatures better than others. We all want to spend time with our pooches but if you have some types of dogs such as a Husky or Elkhound you may want to try to plan major physical activities around their tolerance. After all, enjoying time outside is about bonding and having quality time with your loyal pooch.
Look For The Right Dog Food
As strange as it may sound, your dog can get some sun protection by having a variety of foods in their diet. You don't have to start making your own dog food but it may be a good idea to look for dog foods that contain the following ingredients.
Tomato
(lycopene)
Red
bell pepper (lycopene & carotenoids)
Orange
vegatables like carrots that are high in beta-carotene
Seaweed
or Kelp protect via carotenoids
and mycosporine amino acids)
Pure
green tea (polyphenols)
Berries
such as blueberries (flavanols & polyphenols)
A lot of grain free dog foods have good levels of many of the things listed above. You may already be feeding a dog food that has you covered on all these basics of internal sunburn prevention and protection!
Your Packing List for Outdoor Fun With Your Dog
To sum it up you need to have a kit for when your dog is going to be out in the sun and heat on day trips and vacations. Here is a sample packing list.
Dog footwear for protection from the intense heat that comes from pavement, sand, tile, etc.
Collapsible and pack-able water bowl
Sunscreen if needed. Just like with us people, you will need to reapply sunscreen every few hours or after an hour in the water. For a short day trip you can just put it on them before leaving.
Optional: Source of shade such as an umbrella or if you can manage it, a portable dog house or tent for extended trips. If you are just taking a hike, you can probably find natural shade whereas camping at the beach means bringing that portable dog tent.
If your dog is looking a bit red on the stomach or other areas you can do a lot to soothe them by using aloe vera gel and keeping them out of the sun until the burn goes away. Getting burned can be painful for your pooch so if they have got a pretty bad sunburn they may not want to do much anyway. Peeling can occur just like what happens if a person gets a bad burn.
Sunburns may heighten other skin conditions so pay extra attention to prevent skin infections and other issues that can occur if a dog actually blisters in the sun.
Most sunburns will just heal on their own and your dog will be fine but if there seems to be a problem for more than few days you might want to have your trusted veterinarian take a look. This is especially true in the case of dogs that are older or have compromised immune systems.
Fun in the Sun the Comfortable Way