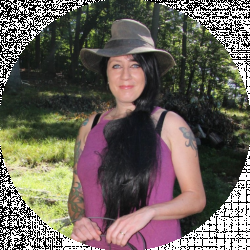 Latest posts by Samantha Biggers
(see all)
Dressing up your dog can be a lot of fun and it and gets them some attention which a lot of dogs will simply love. A bow tie for their collar is a lot less for them to get used and far more comfortable than a full outfit or costume. You would be surprised how many dogs will tolerate a tie and no other clothes. There are a lot of fun styles and patterns to choose from both on Amazon and Etsy. If you are handy you may even want to just make your own. Our favorite is the Patriotic Anchors bowtie from ZoZosPaw, because it's chic, easy to clean, and comes in a wide array of prints (the blue cactus print is our second favorite).
If your dog is small and you'd prefer the bowtie to be an everyday thing, consider buying a multipack instead of just a single bowtie. The construction quality might not be as high as a bespoke collar from Etsy, but if you plan to switch out collars often it doesn't really matter. Many of the bowties we found can also double as simple bows, if the bowtie look is a little too stuffy for your pooch. Remember: a bowtie can easily become gender neutral if you pick the right pattern.
Best Bow Tie Collars for Casual Affairs
This style is both a fully functional collar and a tie. Dogs will likely not really notice they are wearing anything that resembles clothes or a costume. For a lot of dog owners, these are a popular choice. Blueberry Pet offers a lot of fun options with a detachable bow tie in some great colors and patterns.
No products found.
This cute tie is sure to get attention and it is attached to a comfortable quality collar that will give your pet a lot of use. Blueberry Pet is known for making consistently high-quality collars for dogs of all sizes. The bow tie detaches for those times when it might get in the way.
This collar is made of quality nylon so it doesn't get smelly and drys out fast.
Ok we admit that $47 for a dog collar is a bit expensive but on the other hand who can resist this high quality nylon collar. The durable metal clasp comes personalized so you don't have to buy seperate name tags. The bow tie itself is detachable and is made of exceptionally high quality Essex Linen. The sturdy ring makes it easy to pair with your favorite stylish leash.
We just love this nautical themed bow tie. This is perfect for your next family vacation to the beach or when you are out boating with your dog and want them to look their best. This cute bow tie comes in a wide range of sizes so you can get the perfect look. The tie is made of cotton fabric, elastic, and metal snaps. It also comes in a wide range of prints, including hot pink & white, and a variety of seasonal patterns for Christmas, St. Patrick's Day, and Halloween.
Top Reasons To Put A Bow Tie On Your Pooch
Holidays
Instead of a complete costume your dog will look slick in a fun bow tie. Try a green tie for St. Patrick's Day or A Candy Cane Striped Tie for Christmas. A cute dog is only going to make any holiday a lot more enjoyable for the whole family.
Birthdays
Kids parties are a fun time to dress up the family dog. For just a few dollars you can add a lot of enjoyment to a party. Get a variety pack of bow ties and you can have some fun letting kids decide which tie your fun loving dog should wear!
Meeting Friends At The Dog Park
Dog parks are supposed to be fun gathering places so why not make it even funner with a bow tie? With the inexpensive packs of multiple dog bow ties you can dress up your dog in a different bow every day.
Parades and Fundraisers
Chances are there is an animal welfare organization or humane society that has fundraisers and parades near you. A bow tie is an easy way to dress up your dog and get out and help out some other dogs.
Dog-Friendly Weddings
Plenty of people involve their dogs or welcome those of their friends and family to outdoor weddings. A classy tuxedo style bow tie and collar is a great touch that is sure to get some smiles and attention. Talk about a great photo opportunity!
Getting Your Dog To Wear A Tie
If you think it is hard to get a person to wear a tie then you may be surprised how much easier it is to get your dog used to it. If your dog seems to be a bit annoyed by it then try putting it on the back of their neck for awhile until they get used to that. Also, make sure that the bow tie isn't too big and cumbersome if your dog is small.If it fits right most dogs won't even notice they are wearing something adorable but they will bask in the attention they receive from their many admirers!
Best Formal Bow Ties
Sometimes the occasion might call for a formal tie and not a fun loving pattern. These classic tuxedo and business suit inspired ties are just what you need to achieve a classy and formal look for your fashion savvy dog.
This tie and collar combo in classic black and white is sure to be a bit hit at any formal or semi-formal event. Scout loves that you can get this collar and tie combo in sizes to fit dog friends with 9″-29″ necks so any dog can look good. Durable construction from webbing and cotton is all completed by hand. The metal ring makes it easy to add charms and other accessories to complete your look.
No products found.
For a small dog that needs a formal look, this is a bargain. Cotton and polyester collar is formal and stylish. A velcro closure makes it easy to take on and take off.
Best Bow Ties for the Indecisive
If you want the freedom to change your pup's style on the fly, assorted bow tie packs are the way to go. Amazon has a great selection of packs of bows for when you just cannot decide on one pattern or style. Having a lot of options can also mean you can put bow ties on all your dogs!
No products found.
These cute bow ties are affordable and come with a variety of designs from stars to polka dogs and stripes! These are made for smaller to medium sized dogs. They are easily attached but they are not for attaching a leash to or anything like that. These bow ties are strictly for fashion and flair! Just think of all the doggy costumes you could add to with this winning combination of designs!
No products found.
For those that love plaid, this is the pack of bow ties for you. These ties are made of polyester silk so they will last a long time and resist odors and dry out fast if they get wet. Scout loves that these bow ties come in fun plaid colors like purple as well as traditional tartens!
DIY No-Sew Dog Bow Tie
With a little bit of time and just a few basics, you can make your own dog bow tie. One of the easiest ways is just to find ties at a thrift store and sew them onto a collar or clip them on. You can, of course, make some alterations. Making your own from scratch isn't hard but will take more time. Here is an excellent tutorial from Maison Koutidien on how to make a bow tie collar without any sewing required.
If you don't mind sewing you can make a bow tie with a little hand sewing. To do this cut a square of fabric. Here is a tutorial that will get you started making the cutest creations for your pooch.
Having Fun With Your Dog Is Important
Having some fun with your dog is something you should make a point to do. Bow ties are easy little fashion accessories and definitely will get your dog some positive attention. This is especially helpful if you happen to own a breed that suffers from negative stereotypes. Dogs are very, very sensitive to people's emotions, and it can be hurtful in the long run if your dog repeatedly senses apprehension or fear from strangers. Bow ties are a cute, fun way to mitigate this, because strangers are more likely to respond positively to your pooch's snazzy duds.
Now, the biggest hurdle is just deciding which one you want to put on your dog today! Scout hopes that these bow ties will inspire you to have some more fun with your canine companion.
Continue reading:
Top Rated Glow In The Dark Dog Collars (Buyer's Guide 2022)
10 Top Rated Dog Collars and Harness Cameras (2022)