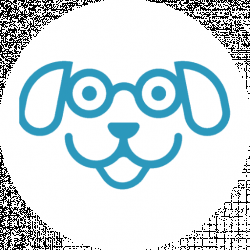 Latest posts by Scout Knows Team
(see all)
Our Recommendation
TruDog is one of the new brands in the freeze-dried dog food trend. These foods are really just for those with smaller dogs due to cost. The quality is outstanding but that comes at a price.
Real grass-fed Wisconsin beef. No feedlot beef is used in this dog food.
All meat, vital organs, and bones with herring oil added.
No corn, wheat, soy, or cheap fillers.
No artificial colors or flavors.
Easy to store because it takes up very little space.
This food would be a good choice for an older person that keeps a small lap dog and cannot lift larger bags of dog food or that wants to feed a more natural diet without the hassle of cooking for their dog.
We give this food 4 Paws up out of a possible 5. The ingredients are superior but the cost and availability make it not suitable for many pet parent's. There are also no probiotics or additional vitamins, fruits or veggies. It's up for debate if just a meat diet is okay for the modern dog. Just like people, our furry friends' bodies have changed over time.
Ingredients
Beef, Beef Tripe, Beef Lung, Ground Beef Bone, Beef Liver, Beef Heart, Beef Kidney, Beef Blood, Beef Fat, Herring Oil (Natural Source of Vitamin D.) Mixed Tocopherols (Natural Antioxidant), D-Alpha Tocopherol (Natural Vitamin E).
Caloric Content

184kcal/oz
Nutritional Analysis
Pet food ingredients, nutritional values, and the way they are labeled for consumers are monitored by several organizations in the United States including the Food and Drug Administration (FDA) and the NGO, Association of American Feed Control Officials (AAFCO).
Guaranteed Analysis
CRUDE PROTEIN
41.0% (min)
CRUDE FAT
28.0% (min)
CRUDE FIBER
4.0% (max)
MOISTURE
5.00% (max)
Feeding Amounts
| Weight | Daily Feeding (cup) |
| --- | --- |
| UP TO 6 LBS | 1/3 |
| 7 – 12 LBS | 3/4 |
| 13 – 25 LBS | 1 1/2 |
| 26 – 40 LBS | 2 1/4 |
Each 10 oz bag contains about 5 cups of food. This means a bag will last a smaller dog up to 12 lbs around a week.
Feeding Instructions
Your dog will drink more water when eating any freeze-dried dog food. It's recommended that you make sure that a dish of fresh water is available adjacent to where your dog is eating. This is even more important if you have a dog that seems to not drink as much water as they should.
Transition Instructions
Some dogs are more sensitive to diet changes than others. It's always best to use your best judgment and the advice of your veterinarian if you have a sensitive pooch. Generally speaking, replacing your dog's regular food with TruDog over a 5-7 day time period is a good rule of thumb.
The Bottom Line
TruDog is reasonable food for those that want to feed a smaller dog the best diet they can. The cost is too high for those with larger dogs or multiple dog households but that doesn't mean using this as a topping mix wouldn't be a good idea.
TruDog is made from grass-fed beef and also contains herring oil. Dogs that have skin conditions or other allergies can benefit from the additional oil. For dogs that are lucky enough to not have to deal with skin problems, the oil will help keep their coat and skin both shiny and healthy on every level!