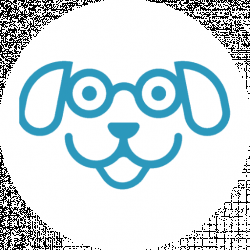 Latest posts by Scout Knows Team
(see all)
If you want to better mimic your pup's ancestral style of eating, you may consider putting them on a raw diet. Many believe that relying on freeze-dried dog food or dehydrated dog food is healthier for a pooch than conventional foods, which have potentially suspect ingredients and may not give your pet everything they need. Finding the best raw dog food brands could be key to your pup's health.
Top Pick
There are many factors to consider when picking high quality food, and deciding what matters to you personally is key when making a decision. You'll want to consider the ingredients in raw dog food, including both the type of meat and vegetables to ensure balanced nutrition. You may wish to research the production process, including preservatives, to minimize the chance of illnesses. Another important aspect to consider is price – particularly, working out how many meals for your pet you can make out of the bag of freeze dried food. Our raw dog food review is here to help.
Top 5 Rated Raw Dog Food Brands
| Recommendation | Raw Dog Food Brand |
| --- | --- |
| Top Choice | No products found. |
| Runner Up | No products found. |
| Budget Choice | No products found. |
| Best Superfood | No products found. |
| Best Low Glycemic Index | No products found. |
Our Top Pick: Ziwi Peak Air-Dried Dog Food
Top Pick
This product is made from sustainable grass-fed beef, which is great for those wishing to minimize their impact on the environment. The preservation style of this brand is two-stage meaning it's both very safe in terms of germ elimination, but also great at preserving the vitamins and minerals of the raw ingredients. This option is a grain free dog food which is also free of soy, potatoes, sugars and other fillers.
Pros & Cons
Grain-free formula is ideal for mimicking the canine's natural diet.
Designed for improving digestive and gut health, including your pup's breath.
Pups enjoy the delicious taste of this high protein meal
The main drawback to this option is the high price tag – although it can help you save money on your future vet bills!
Our Runner-Up Pick: Stella & Chewy's Freeze-Dried Raw
This brand is made of 95% grass-fed beef, making it a natural and healthy choice for your pet. It's made in the USA, with a minimal approach meaning the ingredients can retain their natural goodness. The ingredients are sustainably sourced, and this option never contains artificial nasties such as hormones, antibiotics or fillers. The food comes ion patties, for easier portion control.
Pros & Cons
Pets love the delicious flavor of these patties.
The form of this brand is very versatile. The patties can be torn into smaller treats, soaked to make a wet meal, or crumble them into other food to up the nutritional value.
Again, a drawback to this product is the higher price tag – but that's true of all raw meals. The higher quality ingredients will always mean it's a more expensive way to feed your pet, but for many, it's totally worth it.
Best Budget Pick: Wellness Core Rawrev Natural Grain Free Dry Dog Food
This grain free formula is a great option for a balanced diet. This option uses a blend of turkey and chicken as the meat, rather than beef, which is both more sustainable for the planet and leads to this food having a lower price point. It's still a high-quality option, but if you're concerned about the affordability of introducing raw dog food into your pet's diet, this could be the best option for you.
Pros and Cons
The lack of fillers and grains mean this mimics the pet's ancestral diet very well.
The lack of fillers like grains helps your pup avoid overeating, meaning this can be a good option to prevent weight gain.
This brand is highly versatile and can be used alone or mixed in with other ingredients for a more specialized diet.
One drawback to this food is that because it's based around poultry rather than beef, it may be an acquired taste. Your pet may prefer a different option in terms of taste, but that's really up to them.
Best Superfood Raw Dog Food: TruDog: Feed Me: Freeze Dried Raw Superfood
Where this product really stands out is in the ingredient list. It's designed to mimic the ancestral diet of your pet incredibly closely, meaning it's packed with ground up bones and whole organ meats. This will give you peace of mind in knowing that your dog is getting everything they need – plus nothing they don't. The focus on including meaty bones and organ proteins can make this a healthier choice, and particularly ideal for any pets suffering from digestive issues.
Pros and Cons
Because of this incredibly selected ingredients list, this is a great option for any pup with particular digestive needs.
Animals also love the taste of this food, likely thanks to the high levels of more flavourful offal.
This dehydrated food is highly versatile. It can be used as treats but also soaked to create wet meals.
This is a pricey option, but many think it's worth it to get their canines a higher quality diet. It's also only available in fairly small bags.
This brand doesn't contain any fruits or vegetables and is purely made of meat and animal products.
Best Low Glycemic Index Raw Dog Food: Only Natural Pet EasyRaw Human Grade Dehydrated Raw Dog Food Formula
If you want to transition into raw food, but don't wish to go grain free, this is an excellent option for you. While raw meat is always the first ingredient, this option balances that out with some low glycemic index grains such as sweet potatoes or oats. There are also nutrient-rich fruits and vegetables added, such as broccoli or cranberries, to maximize the vitamin content. This is best for those trying to keep their pets of a lower calorie diet while still ensuring they get all the nutrients they need.
Pros and Cons
The main pro of this option is the incredible ingredients list. The blend of raw meats with low glycemic index carbohydrates can be ideal for a particular style of diet.
Pets also love the taste of this option, likely because it's filled with interesting flavors and textures. This makes it particularly ideal for picky eaters.
A slight drawback to this food is that it can take a little more preparation than other options. It likely needs soaking overnight in order to become soft enough for most pups.
This option is also not ideal for those who are already on the lower end of the weight spectrum. They may end up losing more weight on this lower calorie food.
---
Buyer's Guide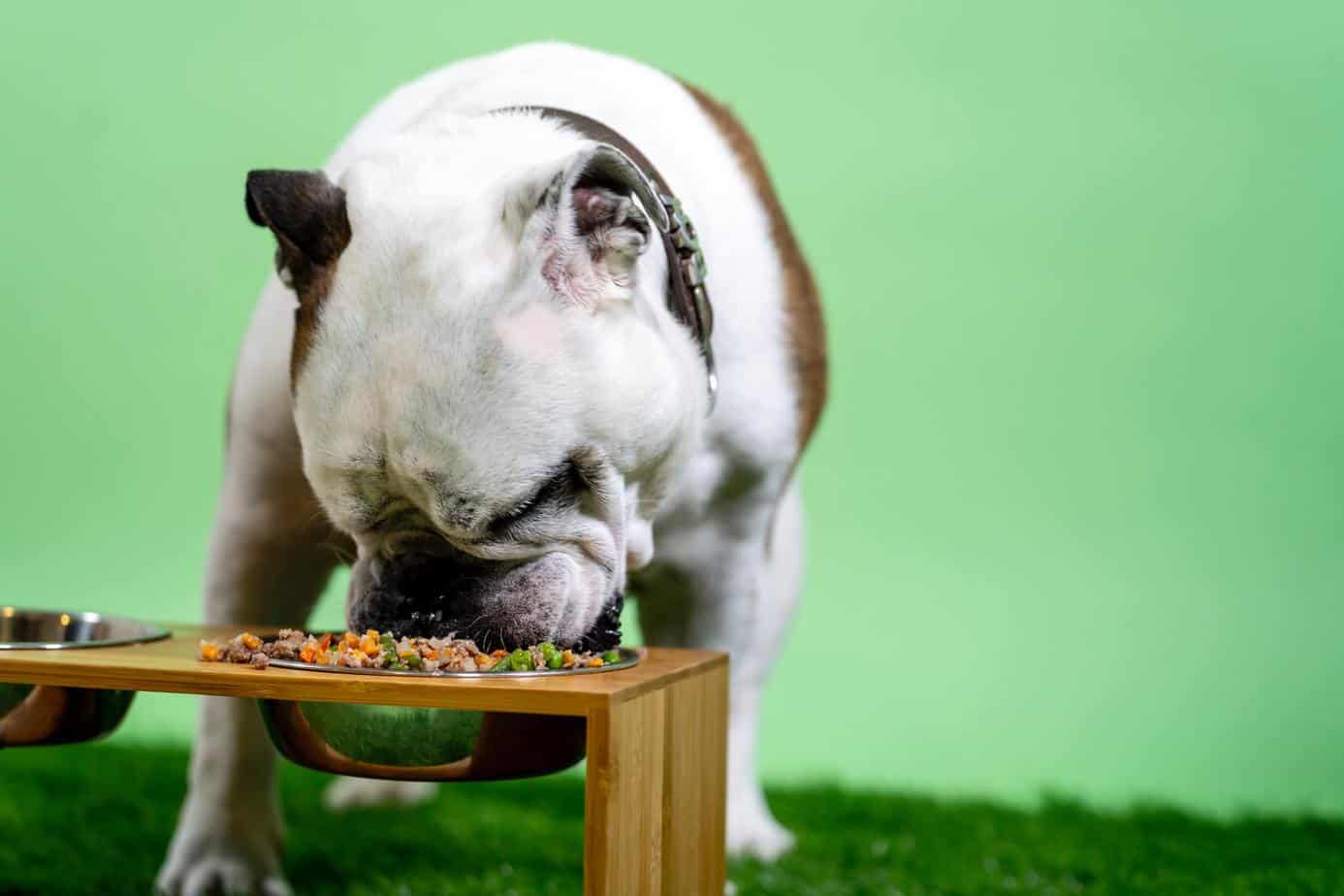 Many options are particularly high in carbohydrates, which can have an adverse effect on your pet's health and weight. Those tend to have less protein and fat than the meats of their ancestral past, which means canines may not be getting all the nutrients they need. Many pet parents are also concerned about the levels of artificial ingredients in a kibble when compared to raw and dehydrated food.
For many, going for a raw food seems the best way to ensure your pet's diet is full of natural ingredients and minimal on artificial preservatives. But understanding raw feeding can be difficult.
It's easy to feel overwhelmed when looking to purchase raw food. Many owners don't know where to begin in terms of their shopping for organic dog food. The best way to ensure you pick the right option for your adult canine is by knowing exactly what you're looking for in a product. This guide to feeding your dog a raw diet can help you decide how to choose the best raw brands.
Benefits of Raw Dog Food
Raw is known to be a more authentic choice to mimic what your pet's ancestors would eat in the wild. Many options can be less healthy than you'd like for your precious pet. According to the Association of American Feed Control Officials, or AAFCO, going for a raw dog food diet can be the key to your pet's health. With any of the options we've reviewed, you can rest assured that your pet's dietary and nutritional needs and being taken care of.
What to Look for in Raw Dog Food
It can be difficult to know exactly what you're looking for in a raw dog food purchase. There are many options on the market, all claiming to be the very best. Sorting through all this information can feel exhausting! We've broken down the exact sorts of things you should consider before making a raw dog food purchase.
Specific Dietary Requirements
Every canine is a little different and knowing exactly what yours needs is key to ensuring a satisfactory purchase. It's likely that each pet has particular issues with their diet and digestion that you, as their owner, will know best. Perhaps your dog has a tendency to an upset stomach or constipation. If that's the case, tailoring your raw food choice to these issues can be an excellent way to start your decision-making process. It's also well worth looking into whether your pet has any intolerances or allergies to particular ingredients, so you can know what to avoid.
Dog's Weight and Build
Every dog likely has a propensity to gain or lose weight easily. A dog being either over or underweight can have an adverse impact on their health. Look into what the specifications are in terms of caloric density when purchasing a raw dog food. Then you can find one that best suits your dogs needs in this regard.
Ease of Use
Perhaps you're short on time and love the convenience of kibble – that is totally understandable. And if that's the case, it's well worth looking into how easy a particular raw dog food is to use. Some require just a few moments of soaking before they're ready for your dog to consume. Others may need overnight soaking, which means more planning ahead and forward thinking. A nice bonus to certain raw dog food brands is their versatility. A raw dog food you can also use dry as treats can cut down on your doggy shopping list. Aspects like this can make all the difference in terms of how happy you are with your purchase.
Customer Satisfaction
A good rubric for understanding whether or not a raw dog food brand is high quality is looking at what verified customers are saying. While product copy is always highly positive and in favor of a product, verified reviews don't lie. If you want to know a true user experience, there's no better way. Use reviews to get to the bottom of whether a raw dog food is worth the buy or not.
Ingredients List
The majority of raw dog food brands will boast the "very best ingredients." But learning your way around an actual ingredients list can help you better understand what you're putting into your dog's body. The higher up the ingredient list, the higher the concentration in the formula. You'll want to see the meat products at the start of the list. You'll also want to know to look out for certain ingredients to avoid. Certain chemicals or any sugary or carb-heavy ingredients are likely best avoided for maximum dog health.
Taste
Some dogs are picky eaters, while others will chow down on just about anything. As a pet owner, you'll know your dog best. You may even have ideas about the sort of flavors and textures they prefer. Some dogs will like a pure and plain, meaty flavor. While others may favor more subtle, nuanced notes, including vegetables or fruits. You can likely best learn what your dog likes through a process of trial and error. Though if you know your dog is particularly picky, going for meats you already know they like can save you time and money.
Value for money
It can be tricky to judge how good value for money a certain raw dog food is. Because they are all dehydrated, you mix them with water. Therefore a similar sized bag may not provide the same amount of actual food to your dog. Learning the guidelines for how big a serving size is can help you narrow down which options provide you with the most bang for your buck.
Issues With Raw Dog Food
Raw food will always be more expensive than kibble. Think about it – the higher ratio of meat will always mean it's pricier than cheap, filler ingredients. The way many pet owners justify this is by assuming a higher quality will mean big savings on future vet bills. It also has the potential to offer your dog a higher quality of life, and any pet parents will agree, that's worth it.
Another potential issue with raw dog food is safety. You need to proceed with caution when handling and preparing raw meals. Not only can poor prep leave your dog ill, but if you accidentally ingest some raw meat, you may also be at risk. Make sure you're buying from a reputable company to avoid problems.
Frequently Asked Questions
How do I transition my dog to a raw food diet?
The key to any transition is to go slowly. Most raw options can be added to traditional kibble at first, to get your dog used to the taste. If your dog is a particularly picky eater, it may be a good idea to shop around for a few different varieties until you find one they enjoy.
Do you need to go totally raw?
No! While a diet consisting primarily of raw food is likely preferable, it's also fine to use any of these option to supplement a canine's diet. In terms of convenience and cost, a combination of kibble and dehydrated raw food can be a perfectly fine option for most dogs.
Other Raw Dog Food Brands We Reviewed
Raw dog food brands
Primal Pet Foods Freeze Dried Dog Food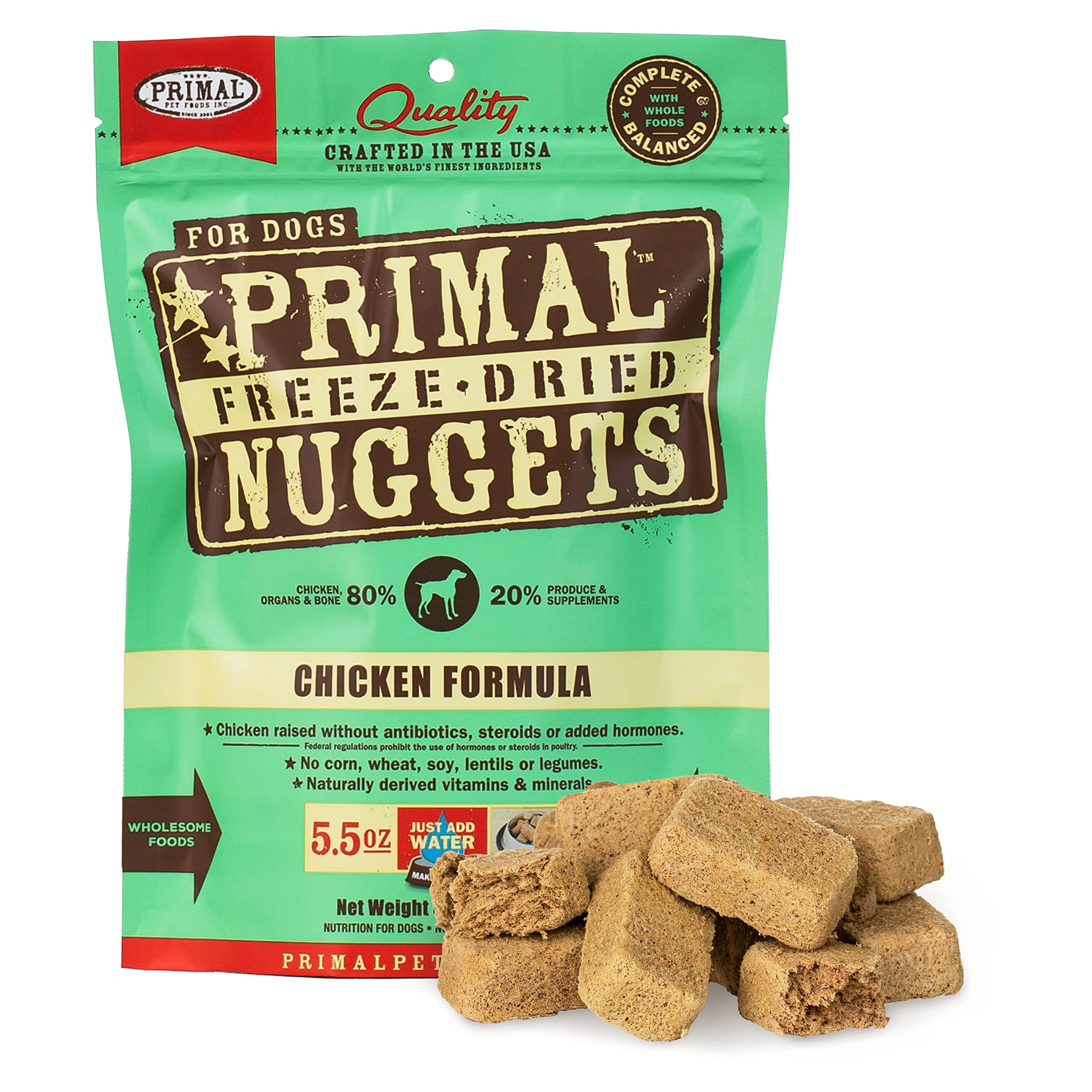 This chicken based food suits the majority of dietary concerns. It's free from fillers, plus is without hormones or antibiotics, making it a healthy choice.
This option works well for those with digestive issues. However, this option doesn't offer very good value for money.
Nature's Variety Instinct Raw Boost Grain Free Recipe with Real Natural Dry Dog Food
This option from Nature's Variety is grain free and packed with USA farmed beef. It combines grain free kibble with free dried raw beef to create an all in one option for pet owners.
This option is highly convenient for pet parents on the go. However, considering the proportion of meat in the ingredients list, it can seem a little overpriced.
Conclusion
Giving your dog the best possible diet is key to them having a healthy and happy life. Many think raw dog food is the way to go – and there are certainly many excellent options on the market,
Have you ever tried raw dog food? What are your favorite raw dog food brands? Let us know in the comments below!
Continue reading:
Instinct Raw Boost Mixers Grain-Free Dog Food Review 2022
A Raw Diet for Rover: The Basics