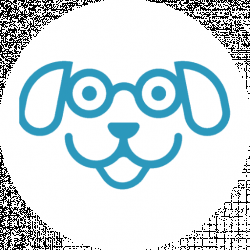 Latest posts by Scout Knows Team
(see all)
Some parts of raising a pet are fun and glamorous, but many parts of the process are not, but are quite important nonetheless. Keeping your pup's ears clean is one of those. Canine ears provide a warm moist receptacle for a lot of organisms as well as general dirt and grime unless you apply the best dog ear cleaner regularly.
No products found.
Failing to keep your dog's ears clean will result in dirt and perhaps odor. More crucially than that though, it will likely lead to an infection taking root which could lead to severe pain or even a worse medical condition. Thankfully, it's easy to keep your dog's ears clean and safe nowadays by using ear cleaning solution products. Here's a list of the very best ones for you to choose from.
Top 5 Rated Best Dog Ear Cleaners
| Recommendation | Best Dog Ear Cleaner |
| --- | --- |
| Top Choice | No products found. |
| Runner Up | No products found. |
| Budget Choice | No products found. |
| Best All-Natural Dog Ear Cleaner | No products found. |
| Best Odor-Control Dog Ear Cleaner | No products found. |
Our Top Pick: ZYMOX Otic Enzymatic Pet Ear Solution
Leading the best dog ear cleaner pack, we have this Otic enzymatic solution from ZYMOX. It's available in three bottle sizes (1.25 oz, 4 oz, and 8 oz) which means it's easy to buy exactly what you need for your pups without dealing with too many (or too big) bottles.
It's easy to use since you only have to apply it gently into your pet's ear flap and it instantly begins to clean and remove all the debris. You don't have to do any prodding or digging into the ear, and that's important because it'll reduce the amount of discomfort your pet will have to endure. The natural enzymes it contains work very effectively, and customers have reported significant effects after applying it over a short period.
Very crucially, the formula is safe and ideal for use by all breeds and sizes of canines. Unlike some other products, it does not contain potentially harmful antibiotics. Instead, it is made from a safe set of ingredients which remove all the dirt in your pet's ears without the risk of infection. It's effective against a wide range of bacterial, viral, and yeast infections, so it's probably going to be the only canine ear cleaner you need.
Pros
Affordable price
Effective against multiple ear infections
Works well for preventive care
Easy to apply
Safe formula
Available with or without hydrocortisone
Appropriate for all breeds
Highly effective over a short application period
Available in multiple sizes
Cons
Could have stronger anti-odor effect
Our Runner-Up Pick: EcoEars | Natural Dog Ear Cleaner
No products found.
In the second position, we have this ear cleaner from Eco Ears. The first thing you'll probably notice about this product is that unlike some others which are made to work for different pets, this one is specifically made just for canines. That makes it highly appropriate for canine biology, and it's very effective, as a result.
It's made completely from natural ingredients. There are no synthetic chemicals, steroids, or antibiotics in the formulation. It's completely safe to use for your pup of any breed as long as you follow the dosage directions. In addition to removing the grime inside your dog's ears, it also helps to stop pain and irritation as well as odors.
Another area where this product excels is in killing off parasites which might be lodged in your pet's ears. Mites especially, are very common in dog ears and often cause serious medical issues. This formulation kills them off rapidly, leaving Fido's ears clean and completely free of parasites.
Pros
Wholly made from natural ingredients
Easy to apply
Premium, herbal ingredients
Very effective against parasites
Extensive quality control and guarantee
Works quickly
Effective for chronic ear problems
Cons
Best Budget Pick: Virbac Epi-Otic Advanced Ear Cleaner
No products found.
If your budget is very tight and our top and runner-up picks aren't quite affordable enough, this Virbac product will be just right for you. It fits the bill as one of the best dog ear cleaner products in the market, but at a surprisingly cheap price that makes it awesome value for money. It's suitable if you just want something for routine cleaning and maintenance of your dog's ears, but it's also great for treating specific conditions.
In addition, it contains absolutely no alcohol or chlorhexidine. It also has a very low pH of 2.2, which makes it ideal for pups who have medical conditions where pH is a concern. Also, it's gentle enough that you can use it as frequently as necessary without any worries.
The formulation helps to clean and remove excess wax and dirt, but it goes a step further by working to keep the ear canal dry so as to prevent the return of harmful microorganisms which thrive in warm, moist spaces. It also has anti-irritation properties which soothe your dog's skin and prevent pain b reducing the release of inflammatory enzymes. Even pets with sensitive skin will be able to use this without having to endure discomfort.
Pros
Cheap price – great value for money
Low pH – can be used for routine treatment
Anti-inflammatory properties
Suitable for sensitive ears
Effective against parasites
Drying function prevents the return of harmful organisms
Works to remove dead skin cells
Cons
Causes allergic reaction in some pups – best to do a spot test first
Best All-Natural Dog Ear Cleaner: BODHI Natural Dog Ear Cleaner|Eucalyptus & Aloe Vera Cleaning Treatment
No products found.
If your pet has particularly sensitive skin or often gets allergic reactions, then using a product that's made from completely natural ingredients might be the best choice for you. This one from Bodhi is one of the best dog ear cleaner products you can find, despite eschewing all artificial chemicals in the formulation.
It works great for pups that have been showing signs of itchy ears – constantly shaking their heads or trying to scratch their ears with their paws or even on the ground. If such behavior is not checked quickly, it could easily lead to physical injuries or infection. This cleaner provides ear relief by removing ear mites and other parasites which irritate the ear.
In addition, it also has anti-inflammatory properties to keep discomfort to a minimum while it removes dirt, grime, and excess wax from inside your pet's ear. The aloe vera and eucalyptus act as natural antiseptics to prevent the return of mites or other irritants, making for a long-lasting cleaning solution for your pet's ear issues.
Pros
100% natural ingredients
Professional grade effectiveness
Prevents the return of ear mites and other parasites
Soothing effect eliminates pain and discomfort
Deodorizing properties to remove the smell
Combats several types of infection effectively
Removes excess wax
Great for allergy-prone pets
Cons
Nozzle drips can be a bit clumsy to measure
Best Odor-Control Dog Ear Cleaner: VetWELL Dog Ear Cleaner – Otic Rinse
No products found.
All the products we've reviewed so far have properties that help to combat odor from dog floppy ears to an extent. If you want something that's dedicated to that function because the smell from your dogs' ears is particularly bad, this product from VetWELL will be your best bet.
First, you can choose the particular scent you want it to come in. There's a cucumber melon version and a sweet pea vanilla. Regardless of which one you select, you'll be able to clean up your dog's ears effectively with it. Just like the others, it works quickly and effectively to remove wax, fluid, dirt, and parasites from the ear canal.
In addition to the pleasant smell, your pet will also experience a pleasant, soothing sensation when you apply this formula. That's as a result of the anti-inflammatory properties it had, along with the swift action of removing mites and other irritants. With this product, you'll be able to go back to bringing in your canine for those tight hugs and kisses without having to crinkle your nose.
Pros
Effective against all kinds of infections
Kills of parasites rapidly
Comes in two scent options
Strong but not overpowering smell
Suitable for all breeds, ages and sizes
Affordable price
Prevnts recurrence of infections
Cons
---
Buyer's Guide
Keeping your dog's ears clean might seem like something basic, but it can actually have a major impact on your dog's health and overall wellbeing. Here's how to select the best product for your needs:
How to Choose the Best Ear Cleaner For Dogs
Use-Case
The first determination you'll need to make is if the cleaner is for routine use to maintain your dog's ears or if you want something stronger for a specific use. It could be that you haven't been keeping your dog's ears clean for a while or there's a recent mite infestation.
Either way, choose a cleaner with lower acid pH levels as a routine maintenance ear cleaner for dogs. You'll be able to use them regularly without worrying about injury to your pet.
Ease of use
The best dog ear cleaner products come in a variety of packaging options. Most come in bottles with nozzles to allow for drip application, but some don't have nozzles and are intended to be applied using cotton buds or swabs.
The one you choose should be based on your convenience. Drip bottles are easy to use, but cotton buds will be more efficient at getting to hard to reach nooks and crannies in your dog's ear.
Safety of the Ingredients
As with any other product, the safety of the ingredients is a crucial concern. You don't want to be solving a problem in your dog's ears while creating another more serious one.
Prioritize cleaners which use natural ingredients (such as coconut oil, witch hazel and tea tree oil) and stay away from those with excessive artificial chemical usage. If in doubt about any ingredient, reach out to your veterinarian to get their opinion.
Frequently Asked Questions
What are the benefits of using dog ear cleaners?
The first benefit, as is obvious from the name, is that they help to keep your dog's ears clean. They remove excess wax, dirt, and grime. Crucially too, they eliminate mites and other parasites which could be causing pain to your pet.
My pet doesn't hear well. Can ear cleaners help?
Yes, they can. Dirt, grime, and other external matter which get lodged in your dog's outer ear can impede the free flow of sound waves from the environment into your dog's ear. By removing those things, ear cleaners help to improve your dog's hearing acuity significantly.
Other Dog Ear Cleaning Products We Reviewed
The Best Dog Ear Cleaner Wipes
Dog Ear Cleaner Cotton Buds
The Best Dog Ear Cleaner Wipes
Pet MD – Dog Ear Cleaner Wipes – Otic Cleanser
No products found.
If you don't like using ear drops or it doesn't seem to be great for your dog, you might want to try ear cleaner wipes. They are easy to apply and can be transported and used very conveniently. This one by PetMD is great for dealing with a variety of ear issues, which makes it a versatile all-rounder for your dog's ear care, though you should still make sure to ask your vet for guidance.
It works to remove and prevent the build-up of wax in your pet's ears. It also removes debris and dirt in and around the ear, leaving your pup with clean, fresh ear canals. That's important because having dirty ears could lead to physical injury from pawing and scratching, or even serious infections in dogs.
Even though wipes may not get as deep into the ear as liquids, this one is very effective due to the thin design that allows it to reach even difficult crevices in the ear canal. In addition, it also has odor-reduction properties to keep your pet smelling fresh.
Features
Designed to clean all parts of the ear conveniently
Alcohol-free
Gentle and safe for routine use
The soothing effect due to Aloe Vera and Eucalyptus
Very convenient to use
Effective for various kinds of ear debris
VetWELL Dog Ear Wipes – Otic Cleaning Wipes
No products found.
This product is also alcohol-free but is just as effective as you'd expect it to be. It's made from similar ingredients as the last one, with Aloe Vera and Eucalyptus playing major roles in the formulation. Their anti-inflammatory properties help to soothe the skin and prevent any discomfort during and after the wipes are applied.
The wipes are great for regular application to maintain your pet's clean ears. Unlike some other products with very strong acid (usually hydrogen peroxide) levels, you don't have to worry about endangering your pup with this. It helps to reduce itching by eliminating the ear mites and other parasites which constantly irritate your dog's ear canals.
In addition, it helps with removing and preventing odors, as well as preventing the return of bacteria or yeast (clean dog ears are not conducive for them to grow in). With the convenience of pre-moistened pads and the elimination of the risk of liquid spilling, this really is a great option to keep your pet's ears clean easily and effectively.
Features
Pre-moistened pads make for easy application
Convenient to transport and use
Reduces wax build up
Eliminates parasites living in the ear canal
Soothing effect on skin
Great for pups with sensitive skin
No clean-up necessary after use
Cotton buds For Dogs
Toddy Hey – Cotton Buds for Dogs
No products found.
You can apply Otic ear cleaning solution products by dripping them into your dog's ears, or by using wipes. There are some times, however, when you might want to use a little bit more precision. For instance, if you want to focus on certain areas in the ear canal. Cotton buds will come in very handy at such times, and these ones from Toddy Hey are the ones we recommend.
They are made from stronger wood than you'd find with most cotton buds. They are not brittle and thus are unlikely to break while you use them. The cotton heads are also made very quality – full but tight so that they won't unravel easily.
Since they will be used to apply therapeutic products to very sensitive areas of your dog's body, one would expect that they are completely hygienic. This product does not disappoint. It is produced with very strict quality control that allows you to apply the best dog ear cleaner products as often as you need to, knowing that there are no contaminants getting into your pet's system.
Features
Strong wood that's not brittle
Long, convenient length
Full buds – enough cotton to swab with
Cheap price – great value for money
Extensive quality assurance to ensure hygiene
Conclusion
In conclusion, it's clear that though the ears might appear small, they play a crucial role in your clean dog's overall health. Keeping them clean is imperative if you want to prevent infections which could worsen and threaten your pet's life or keep them in permanent discomfort and pain.
Thankfully, there are a plethora of options to do just that, as we've outlined in our list of the best cleaning solution products. With the buying guide, it's also easy to choose the best one for your pet. Just order the best one for your needs, apply it and save your pet from pain and illness.
Continue reading:
Tips For Finding and Using The Best Ear Cleaning Solutions
Why Dog Wipes are Better than Baby Wipes for Your Dog