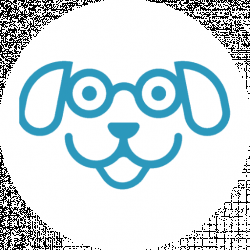 Latest posts by Scout Knows Team
(see all)
Fido comes inside with muddy paws and beelines for your white carpet. Fluffy hasn't learned and keeps marking his territory all over the house. There's dog hair everywhere! What do you do? It's expensive to hire a professional carpet cleaner. Instead of getting frustrated at your messy pets, there's a solution. The Carpet Cleaner For pets will deep clean your carpets and leave them looking new. You'll never have to get down and scrub with baking soda again. Carpets, rugs, stairs, cars, and upholstery can all be cleaned.
No products found.
Say goodbye to pet stains! Pet specific cleaners will even remove urine and pet odors. You won't have to worry about rolling your rugs up for your new puppy. Your guests will marvel at the state of your carpets. Best of all, your home will be cleaner than ever. It may just be the cleanest you've ever seen it!
5 Top Rated Type of Product Being Reviewed Table
| Recommendation | Carpet Cleaner |
| --- | --- |
| Top Choice | No products found. |
| Runner Up | No products found. |
| Budget Choice | No products found. |
| Best Portable Spot Cleaner | No products found. |
| Best Stain & Odor Removal Spray | No products found. |
Our Top Choice: Hoover Power Scrub Elite Pet Carpet Cleaner
Soggy carpets are a big complaint with pet owners after using carpet scrubs. The worst case scenario is that this can lead to mold. This one has a Quick Clean mode. With this, your carpets should only take 45 minutes to dry. It also has Heatforce mode, for even faster drying.
Deep Clean has strong cleaning power to get at those deep stains. The warm water antimicrobial SpinScrub system keeps odor and bacteria out of the tool. Wash/Rinse mode removes any solution residue leftover. This is very helpful when tackling stinky pet stains.
It has a large tank but isn't too heavy. The 12′ cleaning path makes for efficient cleaning time. A 20′ long power cord means you can clean without re-plugging. The 8′ hose comes in handy for awkward spots. It comes with a crevice, stair, and upholstery tool. Automatic detergent mixing means you don't have to measure soap/water ratios.
It comes with a sample bottle of detergent. Its' easy set-up makes it an all-around convenient machine. The extra tools will leave your carpet and upholstery looking new. It's comparable to the Hoover Power Scrub Deluxe.
Pros
Heatforce and Quick Clean mode means shorter drying times
2-in-1 Antimicrobial Pet Tool
Multiple modes of cleaning
Lightweight
Automatic detergent mixer
Easy set-up
Wide cleaning path
Crevice, stair, & upholstery tool
Long cord
Cons
Holding the trigger tires your hand
Difficult to get soap flowing through attachment tools
Some complaints of leaky tanks
Our Runner-Up Choice: Bissell ProHeat 2X Revolution Pet Pro
No products found.
Proheat 2x is designed with an option for easy pet clean-ups. Express Clean mode will squirt a pre-treating solution directly on pet stains. Push a foot pedal, and the mess will be clean within minutes. Deep Clean mode uses more water and takes longer to dry. There is a general cleaning mode that easily lifts hair and dirt. It comes with a pet upholstery tool as well. You can clean fur-covered furniture on dry mode.
You can also clean your stairs with an attachment. With 12 rotating rows of Powerbrushes, this machine has is great at stain removal. The 25′ foot cord allows you to move freely throughout the house. An 8′ hose allows you to get in the harder to reach spots. It's heavier than average but has a convenient carry handle.
Pros
Designed to hold pet specific pre-treatment solution
Dry mode for pet hair
Rotating brush for tough stains
Long cord
Long hose
Upholstery and stair tool
Multiple modes of cleaning
Cons
Heavier than average
"ProHeat" misleading– no built in heater
Leaves carpets soggy
Difficult to assemble
Best Budget Choice: Bissell PowerLifter PowerBrush
No products found.
This affordable option does a good job at removing built-up dirt. It doesn't come with as many extra tools for hard-to-reach spots. If you don't need the extras, this machine is light and compact. It's easy to store and maneuver, and great for small homes. An 11′ cleaning path is ideal if you don't have too much ground to cover. The 3-quart tank isn't bad for a compact design.
It has one tank with separate compartments for dirty and clean water. This contributes to keeping it small and compact. You'll cover 75 square feet of carpet before you need to refill. It comes with a trial sized cleaning formula. You can choose to add their pet formula as well. The water extraction is above average, so your carpets will dry quickly.
Pros
Budget friendly
Light and compact for easy storage and maneuvering
Above average water extraction for fast carpet drying
Easy to assemble
Cons
No extra tools for versatile cleaning
Some complaints on loss of suction for drying
Difficult to attach water tank when full
Leaky vents
Best Portable Spot Cleaner: Bissell SpotClean Complete Pet Pro Carpet Cleaner
No products found.
Portable spot cleaners are great for getting stairs, upholstery, cars, corners, area rugs, and closets. Pet owners know these can be problem areas. This is a small but powerful spot cleaner. The 5′ long hose and 22′ cord aid inconvenience. It's fairly lightweight, weighing just 13 pounds, and comes with a handle.
The brushes are great for loosening dirt and debris. The Stain Trapper tool isolates pet messes within the tool. This keeps the rest of the machine from unwanted odors or potential damage. Pet cleaning solution comes with your purchase. This formula is known as the "Professional Pet Urine Eliminator."
Pros
Lightweight and small for easy storage and carrying
Pet-specific attachment
Comes with pet-specific solution
Long cord
Long hose
Cons
Leaky water tanks
Not enough suction
Best Stain & Odor Removal Spray: Nature's Miracle
No products found.
If you're hesitant to buy a carpet shampooer, there's another stain and odor remover to consider. Urine and feces accidents, food and drooling stains can be smelly stains. This product uses enzymes to remove stains and odors. Other ingredients include isopropyl alcohol, natural citrus scent, and water. These are all safe to use around children and pets. Just pour liberally on the stain, let it sit, then mop it up.
Pros
Cheaper than carpet shampooer
Easy to use
Cons
More expensive than other spray carpet cleaners
Takes time to work
New formula has a harsh smell and may not be as effective
---
Buyer's Guide
We've reviewed the best carpet cleaners, but you may be looking for a specific kind of carpet cleaner suited to your needs. We've created a guide for you to figure out exactly what you'll be needing it for, and what important features to look for.
What To Look For
Pet Specific Features
If you're buying specifically to clean pet messes, this is important to consider. If the product has the word "pet" in its name, it should have some feature that helps tackle pet stains. Additionally, it should take care of the odor from urine stains.
Some will have an antimicrobial system that keeps bacteria out of the tool. This is important because the machine can start to really stink over time. Some will come with a pet specific pre-treatment solution. This will usually be a sample size. For others, it will be an extra add on. Some machines will have a separate compartment for holding this formula.
Also, it's good to have a section that traps pet messes within the machine. This is another way to keep it clean. This way, you will only have to disinfect one area when cleaning the machine.
Quality Water Extraction
Carpet cleaners are great at cleaning dirty carpets. However, some aren't as great at drying the carpets once they're clean. No one likes soggy carpets. Additionally, this is no good because it can lead to mold. Look for a machine with a good drying system to avoid this. Some will have a heat mode, which cuts drying times by a lot.
This is a big factor in why we picked our top choice. Soggy carpets are a big complaint among carpet cleaner customers. Not many come with this heated drying feature.
Upholstery Cleaning Tools
Once you have new-looking carpets, you'll want your furniture to match. Couches and armchairs often get covered in pet hair. However, it's near impossible to use a giant machine to clean them. Instead of a sub-par lint roller job, try opting for upholstery tools. Many shampooers will come with these add ons. However, not all of them do.
These are very helpful for not only for furniture. Stairs, cars, and crevices will also get a good clean! Look for a long hose. This makes it a lot easier to clean the stairs. Now, you won't have to lug a heavy machine with you and place it precariously on the stairs.
Portablility
If you're really looking for something portable, go with a spot cleaner. This makes it much easier to clean stairs and cars. Also, they're more compact. Hence, they are much easier to store. If you have a small space, this could save you from a giant eyesore.
Carpet cleaners can be bulky. If your closet isn't big enough, it'd be left out for all to see. Also, if you're a professional cleaner, you might want something easier to travel with. A carpet shampooer will leave your customers saying "wow!"
Who Should Buy a Carpet Cleaner
Your pets shed or have accidents in the house
Pet hair is inevitable as a dog owner. Sometimes your pets mistake the rug for a toilet. You shouldn't have to get down on your hands and knees and scrub. This gets old fast, not to mention smelly. Many of the carpet cleaners we reviewed have pet specific features.
This is great to keep odor and bacteria from building up in the machine. Many have baskets to collect pet hair. Some include pet formula. If not, make sure you get one that eliminates pet stains and odors.
You have a large carpet
It can be a pain to continuously empty and refill the water tank while cleaning. The tanks can be heavy! If you have a large area to clean, don't buy a vacuum with a small tank. Go for one with a big tank and get it all done at once.
You have a small space
Some carpet cleaners take up a lot of space. Only have so much storage space? Look for a more compact design. Models with small tanks and narrow cleaning paths are great. This way they'll fit neatly in a closet. Now, you won't have to keep it someplace inconvenient.
You need to clean your stairs, car, or upholstery
Many carpet cleaners come with upholstery tools. You'll want a long hose for cleaning stairs. The portable models are perfect for stairs and cars. This allows you to leave the heavy machine where it is while you clean.
You want a professional-looking clean
Pets are inevitably messy. Your carpets shouldn't have to suffer for it. Hiring a carpet cleaning service is expensive. Carpet cleaners leave your carpet looking like new again. They're worth it if you'll use it more than once.
Frequently Asked Questions
Q: Will it get rid of urine and pet odor?
A: Some are specifically designed with pets in mind. That's why they've ranked high for us here at ScoutKnows. If it has the word "pet" in its' name, it can get rid of odor.
Q: Will it deep clean to get rid of tough stains?
A: Yes. These machines are designed to handle the most stubborn of stains. The technology will deep clean your carpets.
Q: What pet specific features do I need?
A: An antibacterial component is perfect for pet accidents. A dry mode is great for pet fur. A separate tank for a pet-specific solution is nice. Check to see if a pet specific carpet cleaning solution comes with the purchase. These act as an odor neutralizer.
Other Carpet Cleaners For Pets We Reviewed
Upright Carpet Shampooers
Eco-friendly Carpet Shampooers
Upright Carpet Shampooer
Hoover SteamVac Carpet Cleaner with Clean Surge
No products found.
This is a vacuum with a respectable ability to clean soiled carpets. Long fibers in the scrub head target stains. The machine packs all its' extra cleaning tools on its' body. It comes with an 8′ stretch hose, upholstery tool, and cleaning solution. It lacks tools for pet fur and crevices. The tank holds a gallon, so you won't have to refill it too soon.
Little holes keep water from the corners for an easier clean. It's more difficult to set up and determine how much water and detergent to add. It's on the heavy side at 20 pounds but still easy to maneuver. This is a very loud machine. It isn't great at water extraction, leaving carpets soggy.
Pros
Extra tools on-body for convenience
Holds a gallon of water for extended time between refills
Easy to clean
Cons
Very loud
Lacks tools for pet fur
Leaves carpets soggy
Hard to set up
Leaks
Upholstery attachment sprays too much water
Rug Doctor Mighty Pro X3
No products found.
This vacuum removes set-in stains with a vibrating brush that cleans and fluffs. The 9-gallon tank and 3.9-gallon recovery tank means less refilling. You can cover 147 square feet with one full tank. The 10″ cleaning path is narrow for a machine this size. The upholstery kit comes with a hand tool and 12′ hose.
You could clean your entire staircase without having to move the vacuum. It is heavy at 39 pounds and hard to move up and down stairs. However, large wheels make it easy to move around otherwise. Conversely, it only moves backward, which slows you down. The powerful suction cuts drying time. This is a very loud machine. It's easy to set up.
Pros
Powerful water extraction means shorter carpet drying times
Extra long hose
Large water tanks for less emptying & refilling
Fluffs carpets like new
Cons
Bulky & heavy
Backwards-only motion
Very loud
Expensive
Issues with functionality of water pump
Eco-Friendly Carpet Shampooer
Bissell Little Green Machine
This portable carpet cleaner is made of eco-friendly materials. It's 50% recycled plastic, and the tanks are PVC-free. Also, it's also more energy efficient than an upright model. The recommended carpet cleaning solution is dye-free, phosphate-free, and heavy metal free. It's easy to store and carry around.
The spray and suction happen in one powerful step. The 3″ wide nozzle tackles large stains and lets you get smaller areas. You can use it to clean your car and upholstery. The assembly is quick, and it's not too loud. It's trickier to clean. Some have complained of a leaky hose and tank. This is likely due to worn caps and/or tank inserts. It often occurs when the machine sits on an uneven surface. If this happens, check to see if Bissell will replace or fix the parts.
Pros
Eco-Friendly
Portable & lightweight
Easy to store
Car and upholstery cleaning tools
Not too loud
Easy to assemble
Affordable
Cons
Possible leaking
Hard to clean
Possible longevity issues
Conclusion
We all love our pets, but not so much their messy habits. Pet messes shouldn't be a hassle to clean. Carpet cleaners do your dirty work for you. Removing pet odor and stains is something a regular vacuum just can't do. Your upholstery doesn't have to suffer either. Don't resent your pet for ruining your house. A good shampoo will have your home sparking. If you're still looking for cleaning products for your pet-friendly home, read here.
Continue reading:
The Savvy Dog Parent's Guide to Natural Cleaning Supplies
Inside a Dog's Mouth: Putting the Hygiene Rumor to the Rest