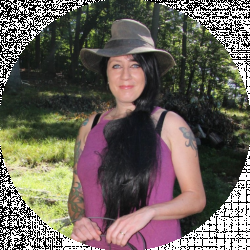 Latest posts by Samantha Biggers
(see all)
There is no question that millions of people are crazy about their dogs. This means it is no surprise that there are a lot of great and informative podcasts for dog lovers out there. Scout has put together a list and links to some of the best dog lover podcasts out there. If you haven't tuned in before, get ready for some new fun and to learn a lot more about your dog.
Why Listen to Dog Podcasts?
Pet parents can listen to dog podcasts when doing other tasks. This is an easy and free way to learn more about dogs so you can be the best dog parent you can be! Podcasts are also fun because you get to hear some great stories about some interesting dogs. Some shows also allow you to call in and ask questions.
Dog Podcasts for Your Playlist
This podcast is created by lifelong dog lover Deborah Finglerlow. The podcasts really do talk about everything dog! All sizes of dogs and a variety of breeds and mixes are discussed. Learn all about search and rescue bloodhounds, profiles of individual dogs, and cozy up for some heartwarming stories that show why we love dogs so much. Although there are only a handful of episodes to choose from at the moment, this is quickly becoming one of the hottest dog podcasts out there.
This podcast is produced as part of the regular content on The Dog's Way. Sean McDaniel has been a Seattle-based dog trainer for more than 15 years. He brings his experience and knowledge with all types of dogs to this show. You can send Sean a question and he might use it on his show. Dog parents can tune in for tips on dog behavior and training. This is a great podcast for those that are trying to find effective ways to train their dog or that are new dog parents that want to do it right!
Canine Nation is a podcast about canine behavior and the science behind it. By listening to this podcast dog parent's can learn why their dog acts the way they do and creative ways to get their dog to understand what they want them to do. Canine Nation also addresses issues like what goes on in shelters and spotlights workers making a difference in the lives of dogs across the USA. Canine Nation started out as part of "Life Of A Human" online magazine. It was created to bring science and understanding to pet parents by addressing the ups and downs of being a dog parent and how to get your dog to understand you.
This podcast is produced as part of Dog Star Daily, a great website about everything dog. This podcast has an extensive archive for dog parents to use as a resource when learning how to train dogs and deal with any issues that arise. Dr. Dubar also talks about topics like the rise in dog aggression and fun things like games to play with your puppy. I like how this podcast really covers everything. It is important to have resources like this podcast to show the highs and lows of being a modern pet parent.
If you are a fan of NPR then you might have heard this podcast. NPR recognizes that dogs are a very important part of the American family so it is only natural that they include dogs as a major part of the "This American Life" show. While dogs are often the focus, this podcast also talks about the many other types of animals that touch our lives. You can listen to the archive of this show for free online. If you start at the beginning don't be surprised when you find that you are listening to a few podcasts in a row. This highly entertaining series tells some funny and touching stories about the unique quirks and emotions that animals are capable of.
Every Tuesday, dog owner Allegra Ringo and dog wanter Renee Colvert talk to guests about their dogs and the interesting dogs they have met throughout the week. Sometimes the hosts go to dog events and report from there. This is a fun show because they go out of their way to pet all the dogs they can and help you appreciate and understand your dog.
This podcast is produced by PetLifeRadio and features hosts Liz Palika, Petra Burke, and Kate Abbott. This show has over 160 episodes at the moment that cover a wide range of dog topics like training, choosing the right breed for you and your family, the ups and downs of being a dog parent, and a variety of fun stories. They also talk about the special concerns and adventures of therapy and agility course dogs. This is such a comprehensive and fun podcast, you will want to work your way through the whole archive.
For an edgy and modern dog podcast, look no further than Vegas Rock Dog Radio. Sam, the host brings you a show that while mostly about dogs, also discussed pop culture and people. The show is broadcast live and features various guests. She approaches topics like training, busting myths about pets, the benefits of supplements, and things around the home that can harm your pet. For those that have cats, this podcast has you covered. There are quite a few episodes that discuss cats and other animals as well.
Explore Other Podcasts
The internet is a big place and there are definitely a lot of podcasts out there that didn't make this list but can offer pet parents a lot of good advice or at least be entertaining. So how about grabbing up your pooch and settling in for some down time while learning about one of your best friends, or playing them during your next walk at the park?
Continue reading:
Evanger's Grain-Free Rabbit Wet Dog Food Review
What to Do About Excessive Dog Barking